Hot pink nails are for those women who are eager to show their femininity. If you want to look cute and chic at the same time, you should wear pink nail polish. This nail color makes you look more romantic and girlish. Here we have the best designs and styles you can do with the help of pink nail polish.
ADVERTISEMENT ‧ CONTINUE READING BELOW
Hot Pink Nails with Sparkling Rhinestones
Pink nail designs with sparkling rhinestones will definitely attract everybody's attention to your nails. So, the only conclusion is that your nail shape should be perfectly done.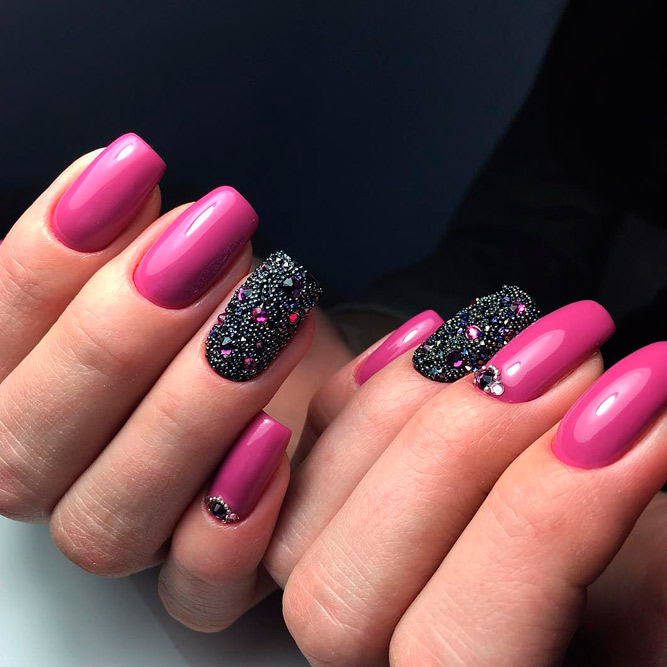 Glitter Tips for Easy Hot Pink Nails Designs
Pink acrylic nails with glitter tips look very shiny and attractive. Don't hesitate to wear such charming nail designs!
ADVERTISEMENT ‧ CONTINUE READING BELOW
Lovely Combination with Various Pink Colors
Look at this lovely combination with various pink colors! These designs will make you look elegant and amazing. If you don't know what nail design to choose, just combine several shades of pink polish and your look will be great.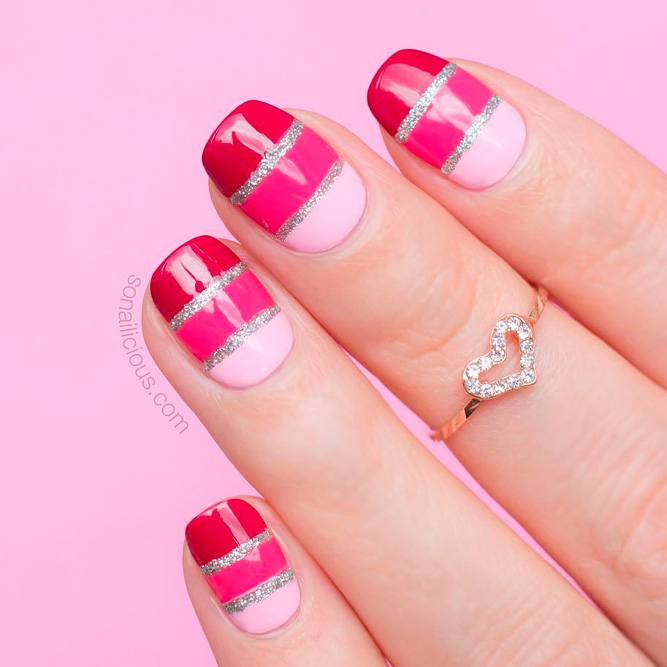 ADVERTISEMENT ‧ CONTINUE READING BELOW
Perfect Hot Pink for any Nail Shapes
The point is that perfect hot pink looks awesome on different nail shapes. Here we have some nail art ideas on oval and square nail shapes. No matter whether you have stiletto or ballerina nails, pink will make them look stunning.
Pink and White Fairy Nail Designs
Pink combines with white very well. You may see it on these pictures. You won't lose anything if you wear this perfect blend on your nails.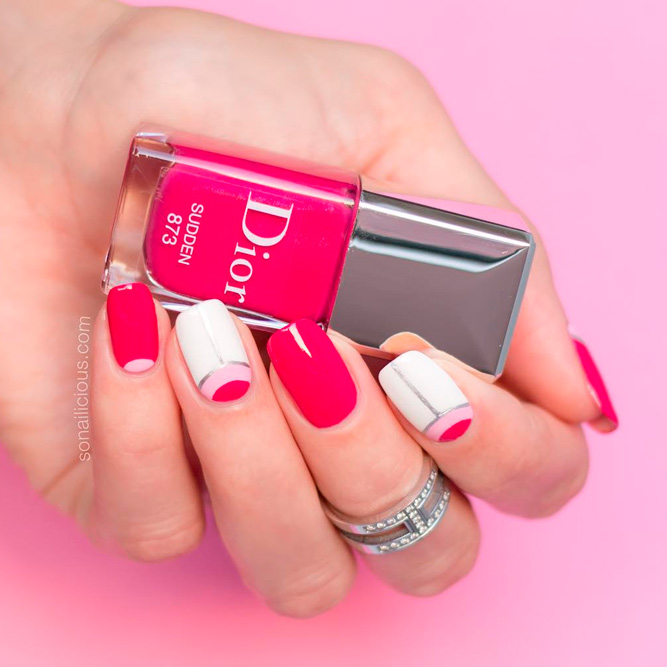 Matte Pink Nails Ideas
Matte pink polish also looks awesome on nails. The point is that it doesn't give any shine like ordinary polish, and you will be able to wear these nail designs even at work.
ADVERTISEMENT ‧ CONTINUE READING BELOW
Cute and Beautiful Hot Pink Designs
These cute and beautiful hot pink designs will definitely make you the center of attention. But to do them, you should have profound nail design skills, or you may ask your nail master for help.
ADVERTISEMENT ‧ CONTINUE READING BELOW
Hot Pink And Geometry Accent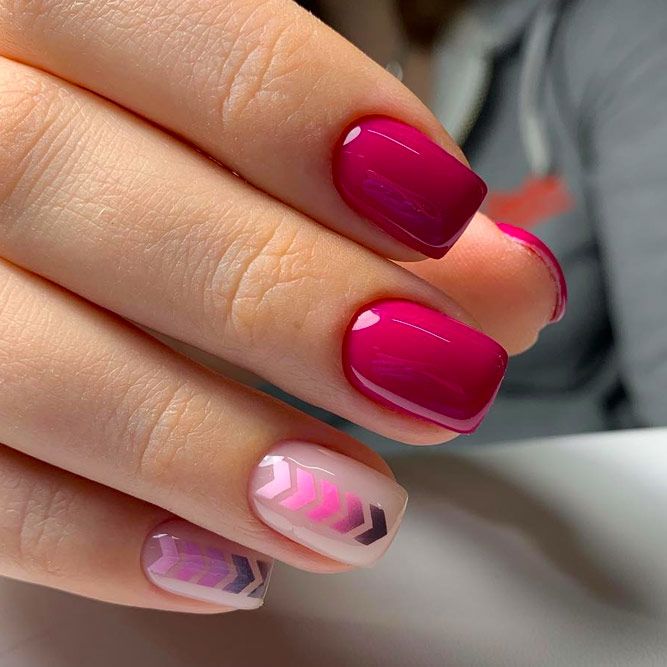 h3>Flowers Nail Design
h3>Sexy Gradient Nails with Pink Color
Main photo by Amur_nails
ADVERTISEMENT ‧ CONTINUE READING BELOW