What is a nude nail design? Mostly, that is something that is considered to be modest by most of us. And that would be a nice suggestion if we lived in the 40's, but these days everything changed. Nude nails art is not the exception. In order not to waste your time, we are going to show you the ways you haven't imagined nude nails can look. Enjoy the endless scrolling entertainment!
ADVERTISEMENT ‧ CONTINUE READING BELOW
*We may earn money from affiliate links on this page. Please check out our disclosure policy for more details.
Different Nude Nail Design Ideas You`ll Love
One of the biggest advantages of nude nails is that they give you a multitude of different nail design options. They can be as simple and low-key or as elaborate and flashy as you wish. For a dose of inspiration, check out the best ideas for nude nail designs we have put together below.
ADVERTISEMENT ‧ CONTINUE READING BELOW
Nude Nails With Glitter Design
The addition of glitter to your nude manicure is the safest way to take your nail art from simple to elegant without taking it over the edge. See for yourself!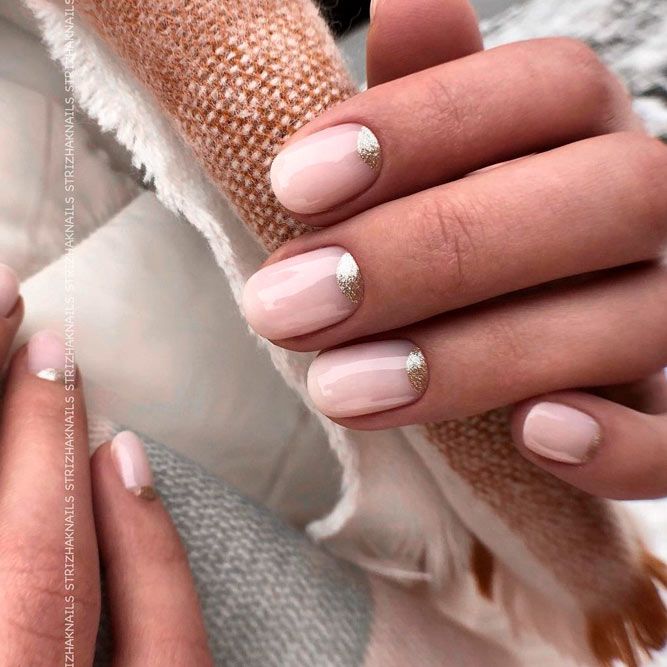 Source:
volkava.nails via Instagram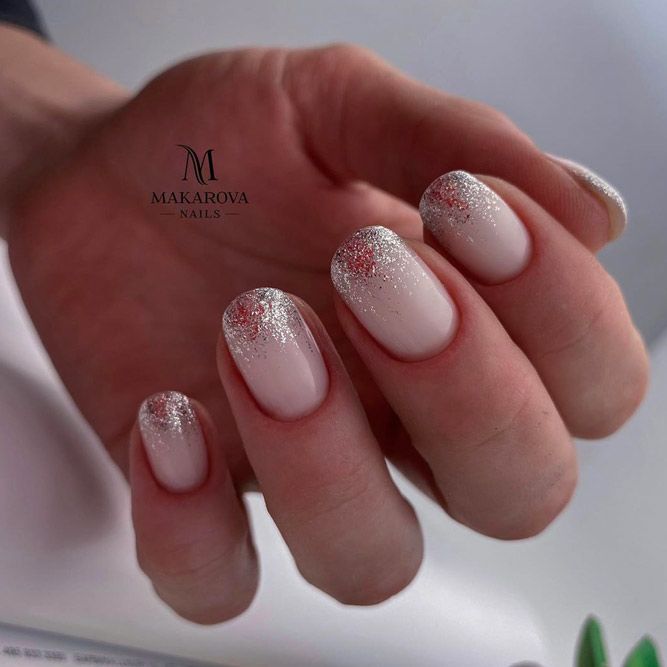 Source:
makarova_nails_studio_ via Instagram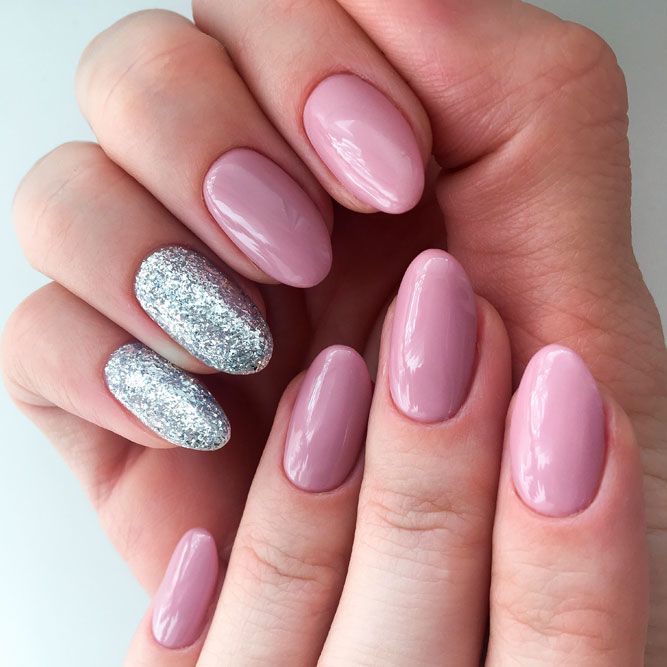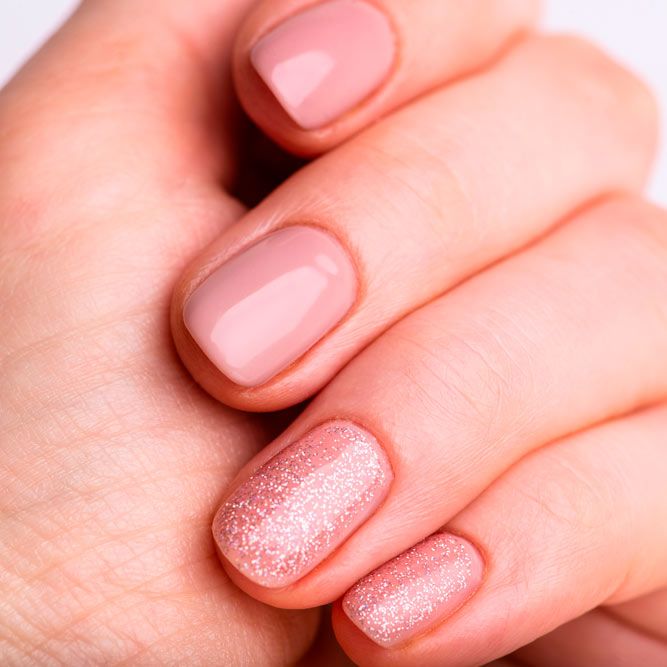 Trendy Abstract Nude Nails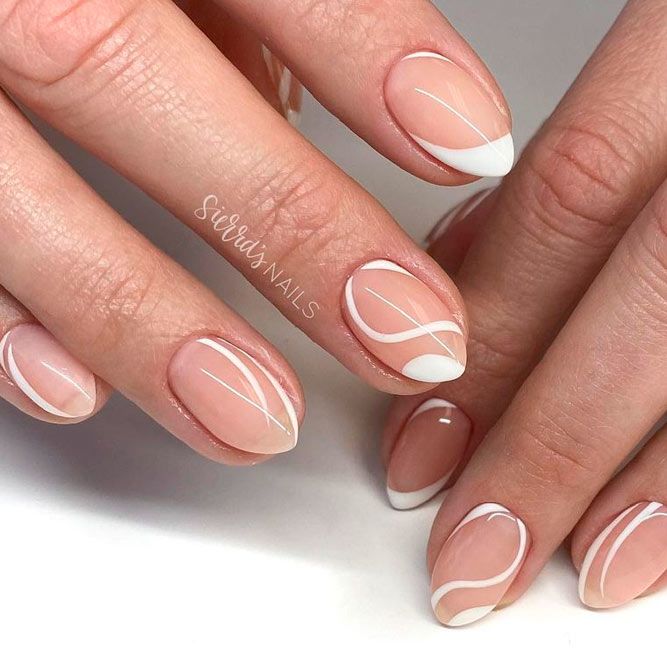 Source:
sierrasnails_ via Instagram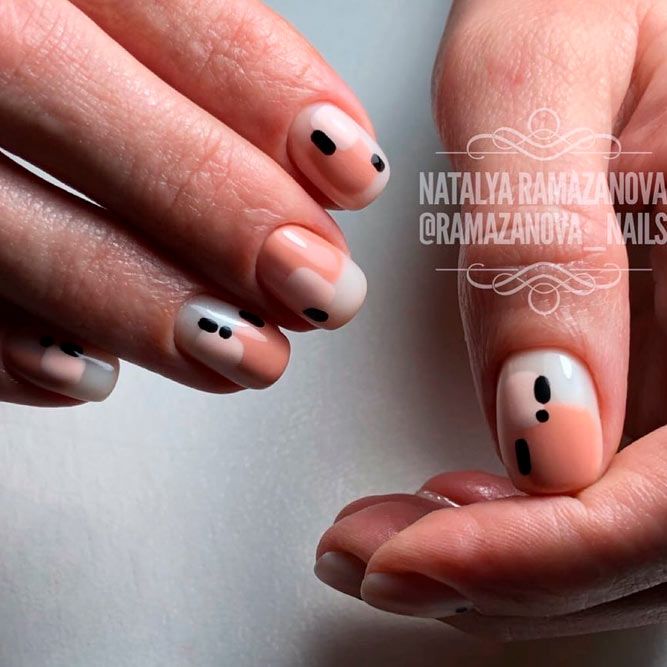 Source:
ramazanova_nails via Instagram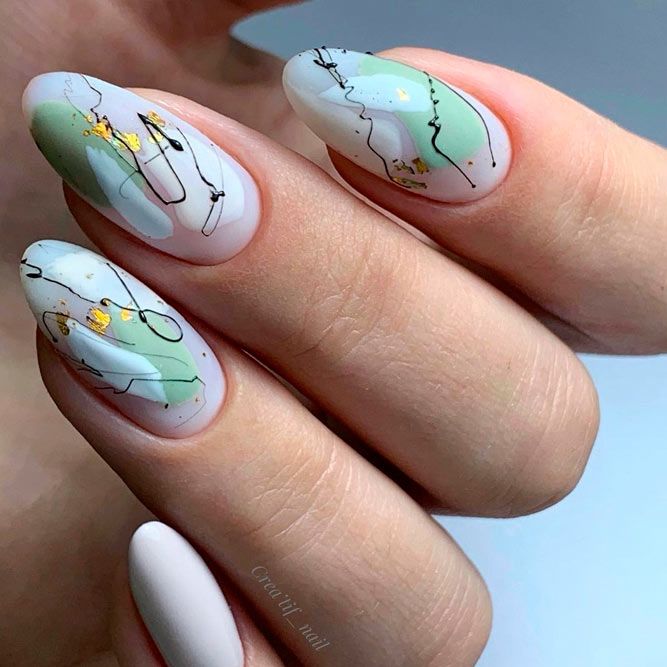 Source:
creatif_nail via Instagram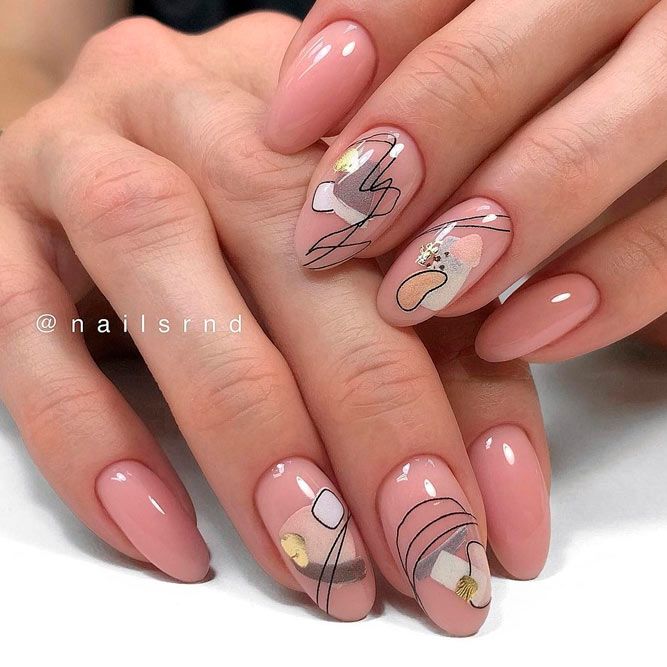 Source:
nailsrnd via Instagram
ADVERTISEMENT ‧ CONTINUE READING BELOW
Nude Nails With Flowers Art
To make your nails look pretty, we suggest you add some flower art. We are sure you will like this.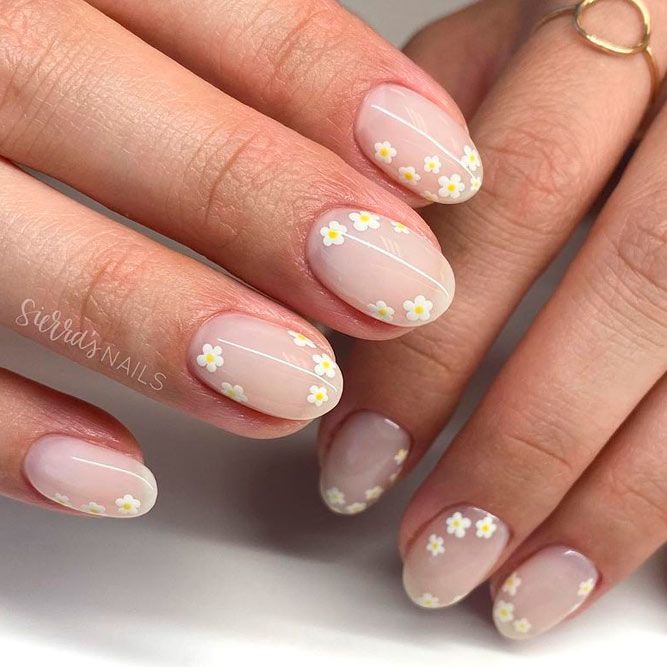 Source:
sierrasnails_ via Instagram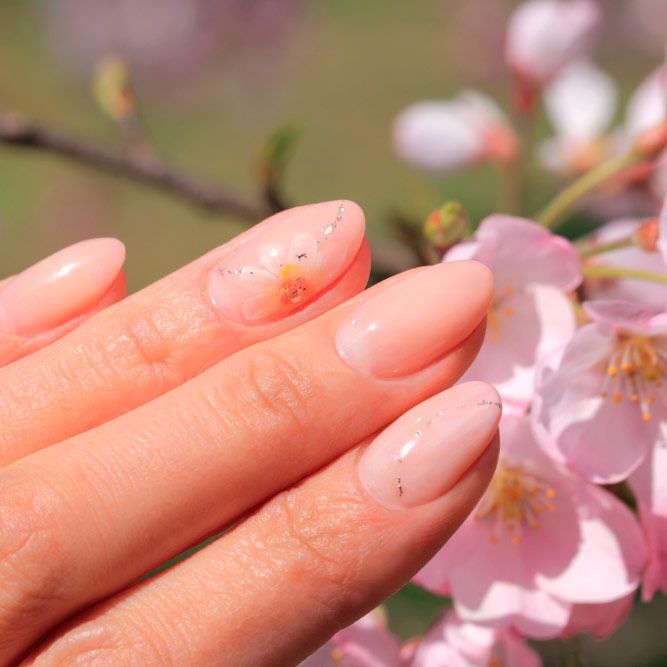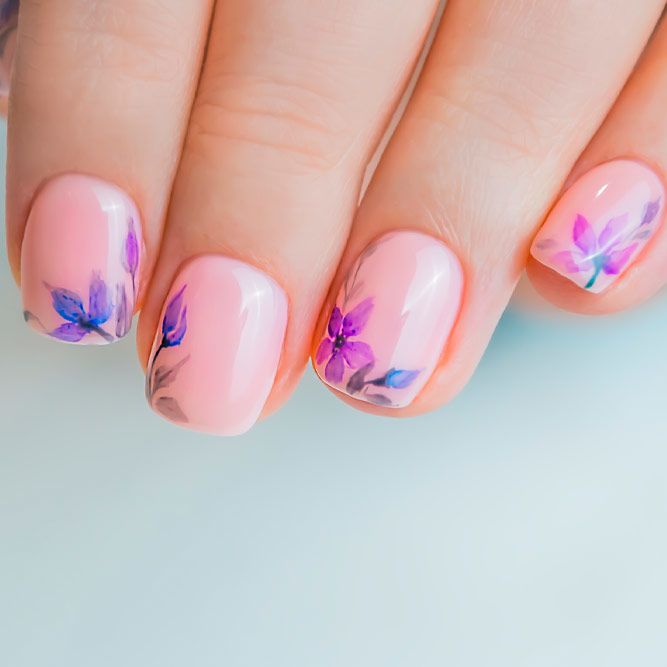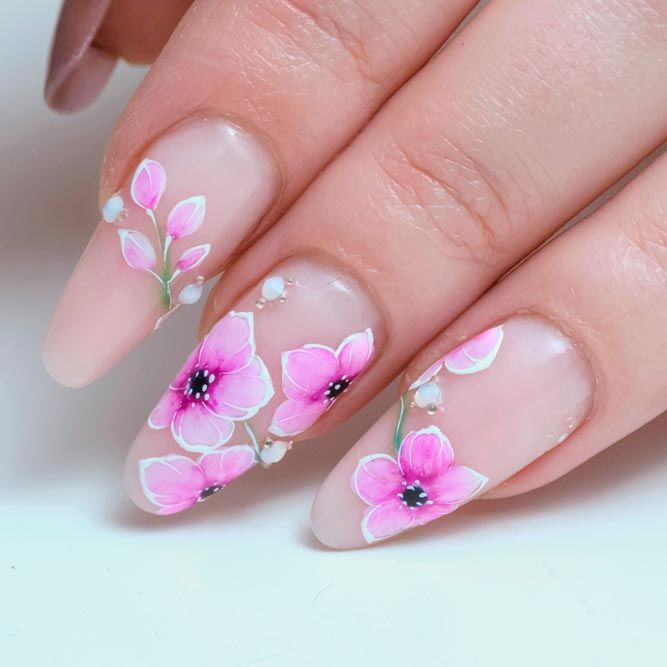 Nude Nail Design With Stones
Nude designs for short nails look also awesome, don't they? There are countless ways how you can experiment with stones and nude nail art hues. For example, this nude look with stones looks extremely charming and sweet not to mention pretty simple in application.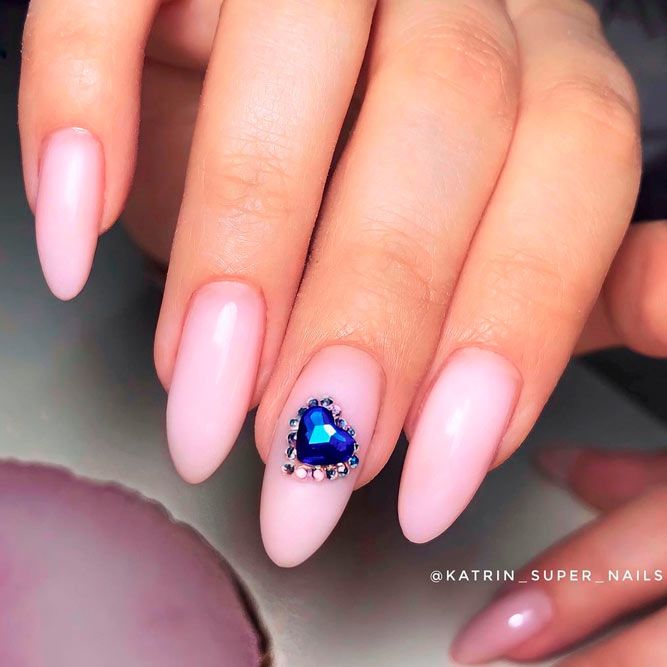 Source:
katrin_super_nails via Instagram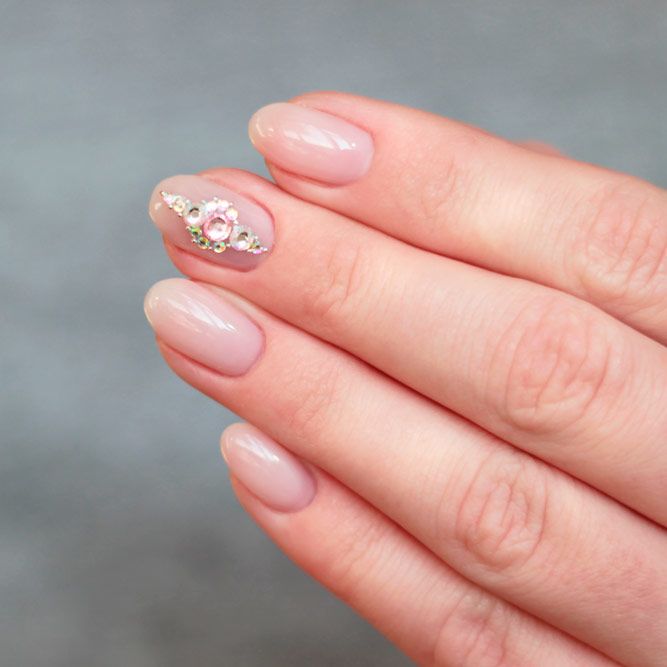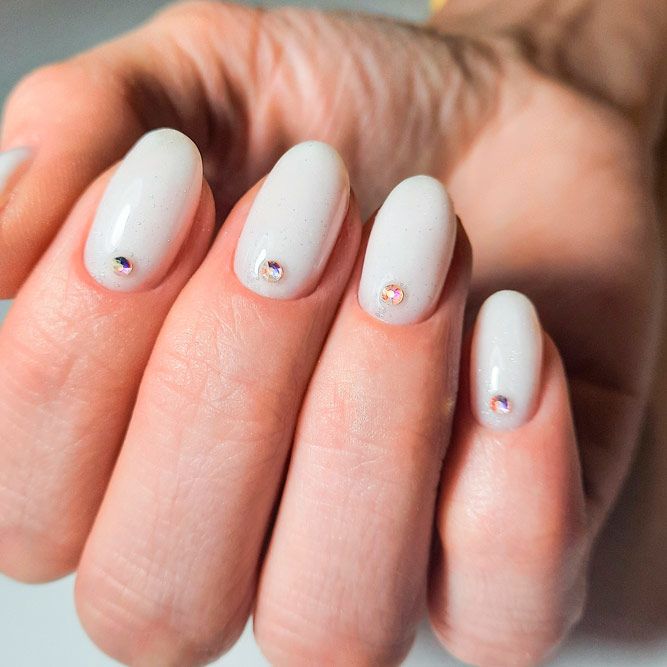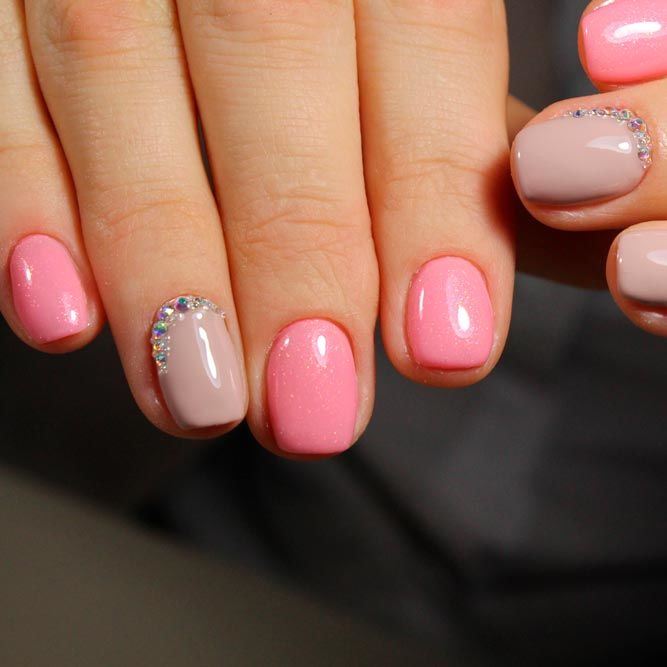 ADVERTISEMENT ‧ CONTINUE READING BELOW
Geometric Nude Nail Design Ideas
Geometric patterns are on the edge of glory these days. However, when a bold geometric manicure is not your cup of tea, you can easily try to pull it off in neutral shades. Here is an excellent example for you to replicate.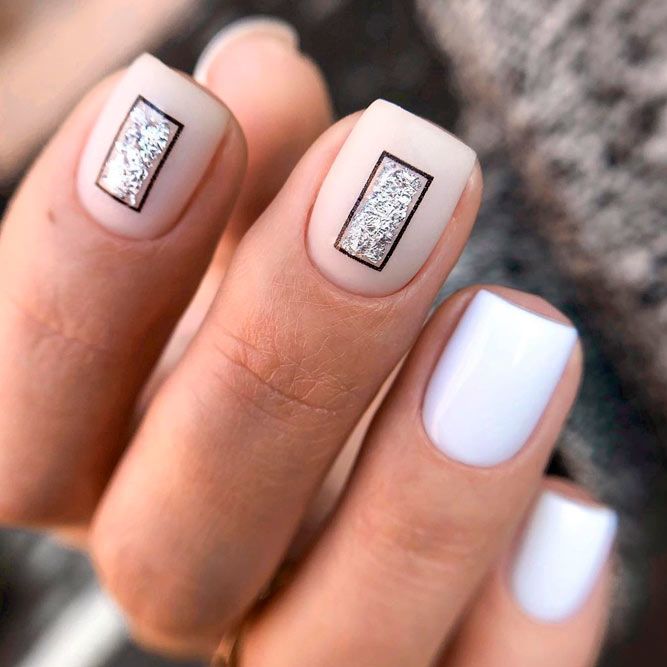 Source:
volkava.nails via Instagram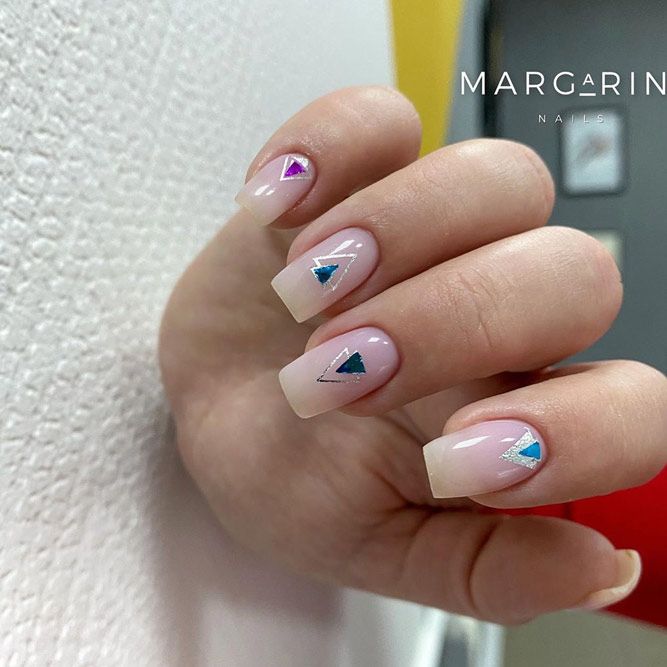 Source:
margarin_nails via Instagram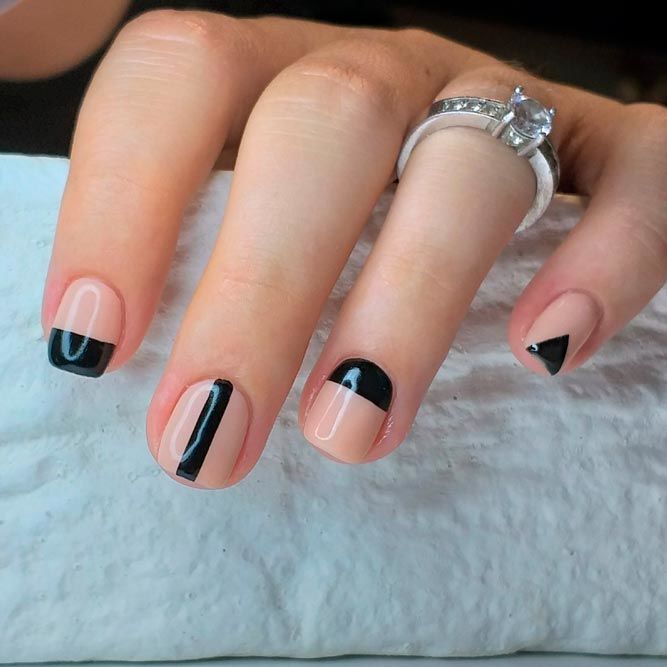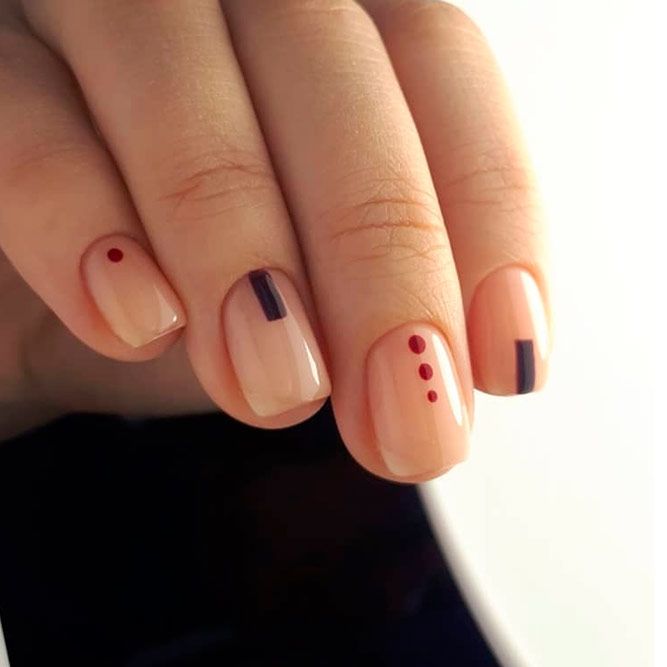 Matte Nude Nail Design Ideas
A surefire way to spice up your mani is to add a matte top coat to it. Yet, for nude nails, a matte finish makes a world of difference. Not only does it give a suede feel to your manicure but it also makes the nude nail design look more textured and dimensional.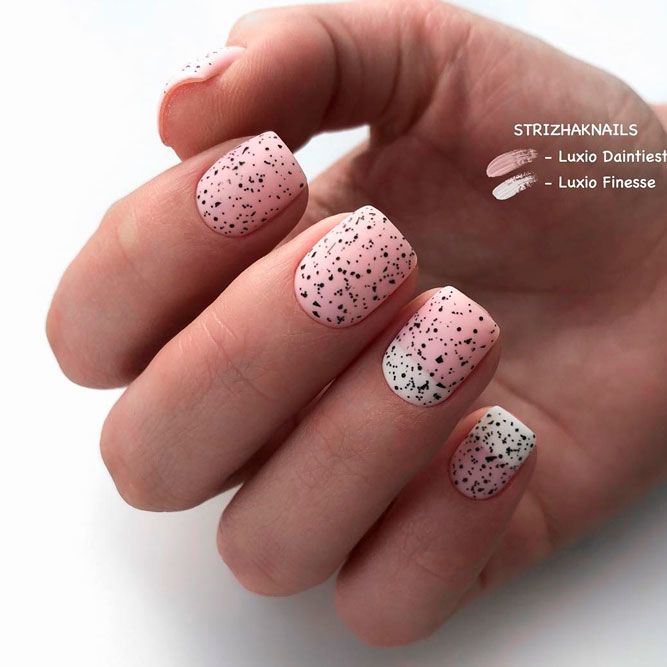 Source:
volkava.nails via Instagram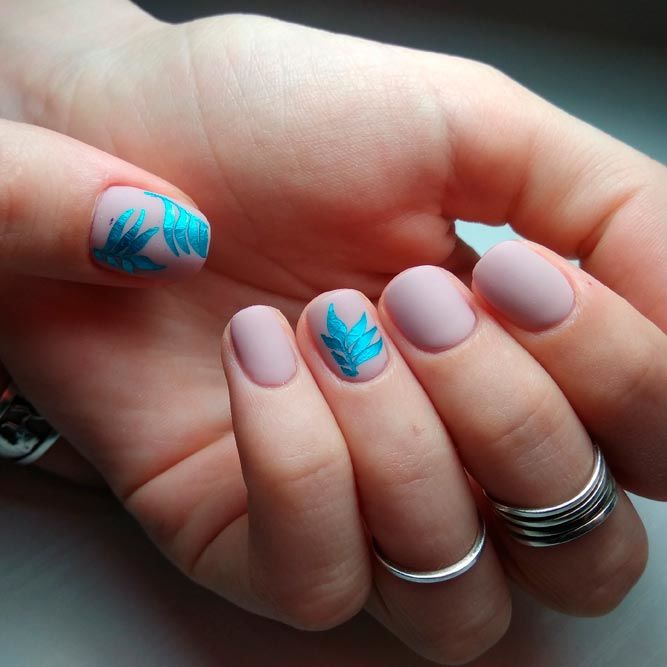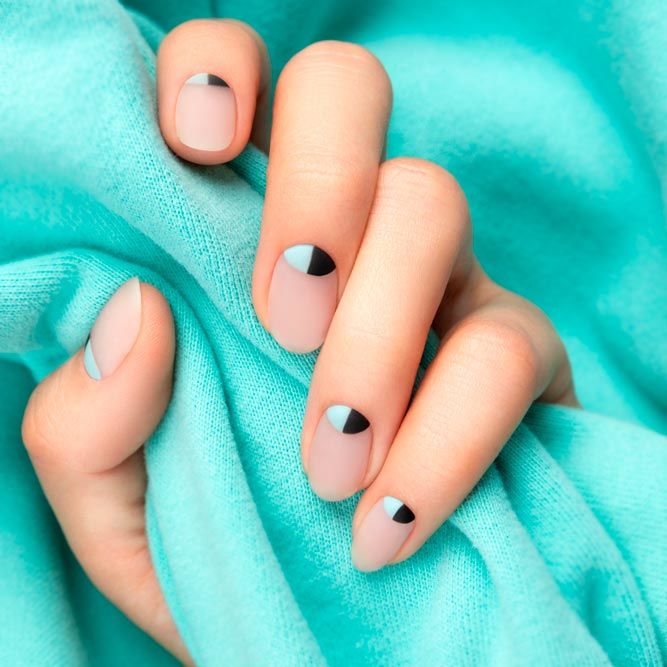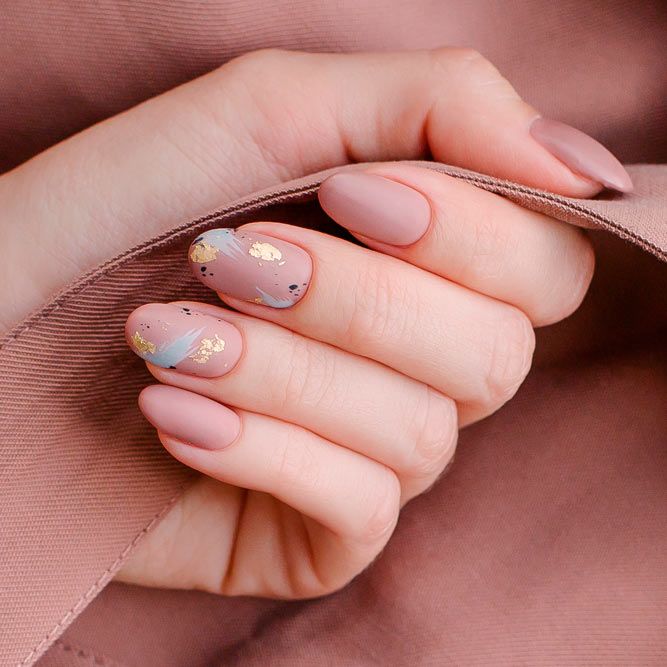 Black and Nude Nail Design Ideas
Nude nails with a black accent will attract the necessary attention to your nails and hands. We love the soft pastel delicacy of this look. Although many ladies consider it to be boring, it is not so as nude pairs well with many different colors and designs. Begin a fresh chapter with these fresh manicure ideas!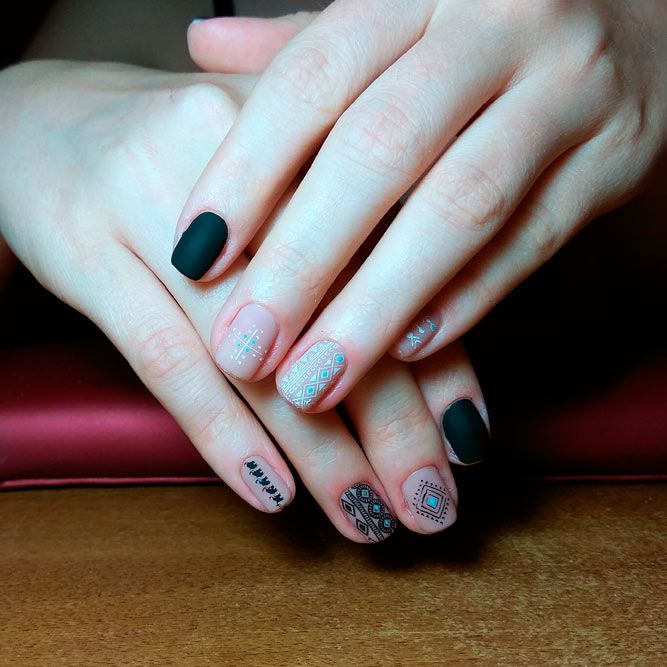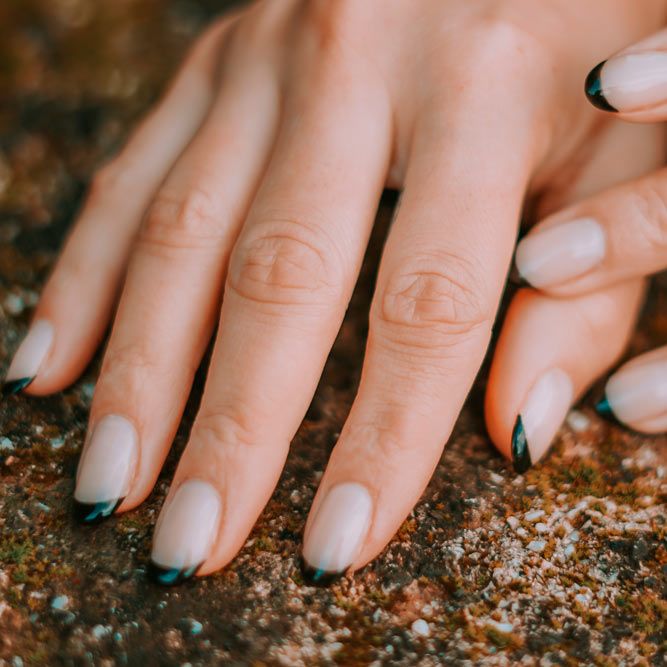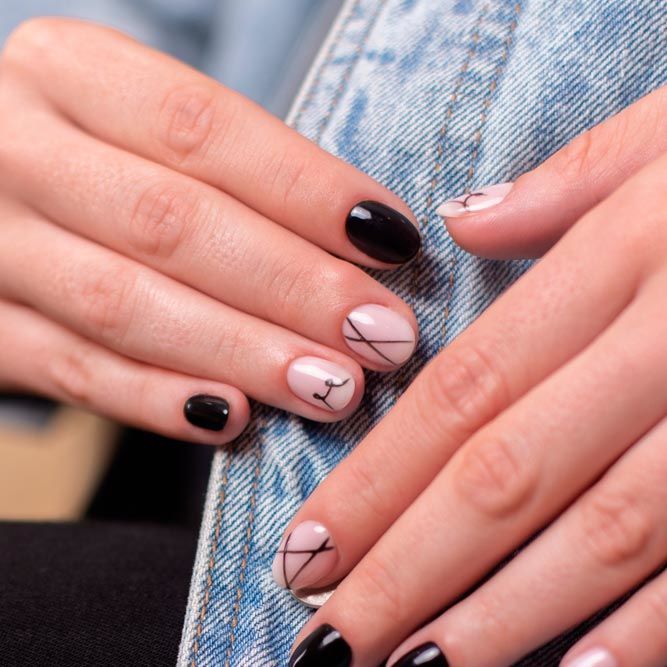 ADVERTISEMENT ‧ CONTINUE READING BELOW
Nails With Marble Design In Different Nude Shades
Among all nude nail designs, marble takes the center stage. While looking quite moderate and not crossing the line, it adds an intricate and sophisticated twist to your mani. Besides, it offers you plenty of nail design options, as you can play around with nude shades, marble patterns as well as various adornments.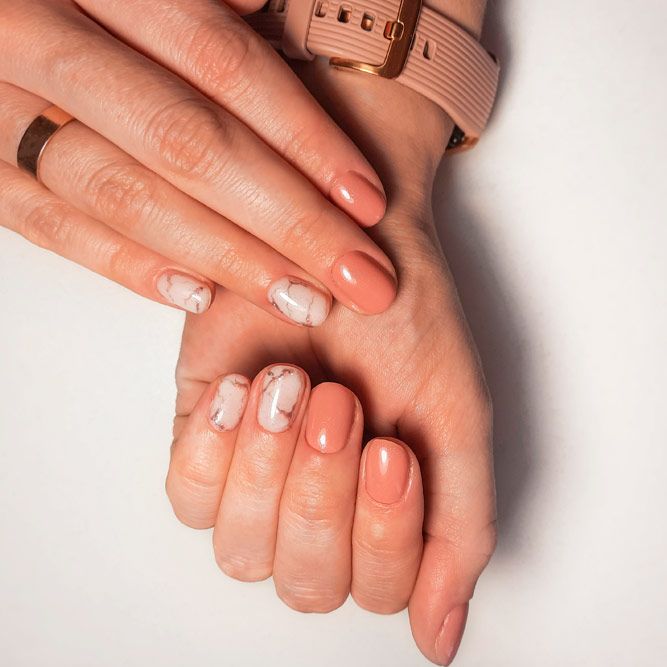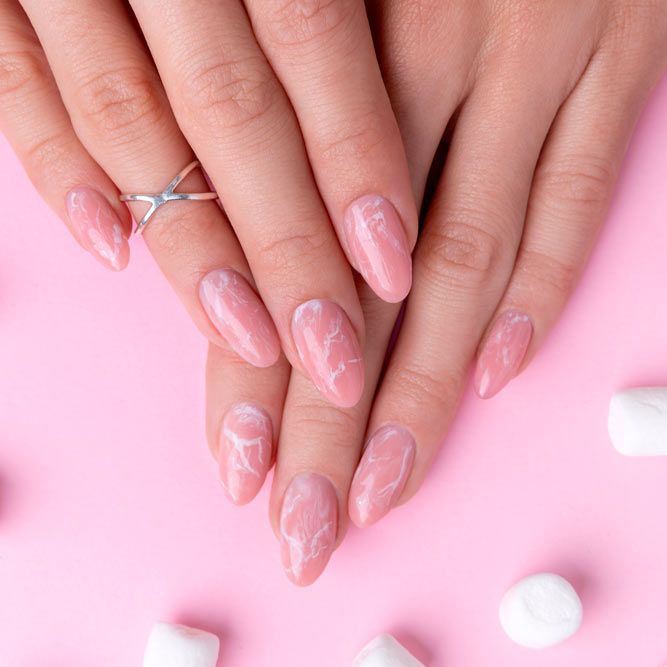 Neon Accent For Nude Nails
Because a nude nail design is so restrained and low-key, it allows for vivid and bright accents. So that your mani gives a really bold impression, go for neon nail colors, which are all the rage now. In this way, it will look eye-catching and attractive without turning into kitsch.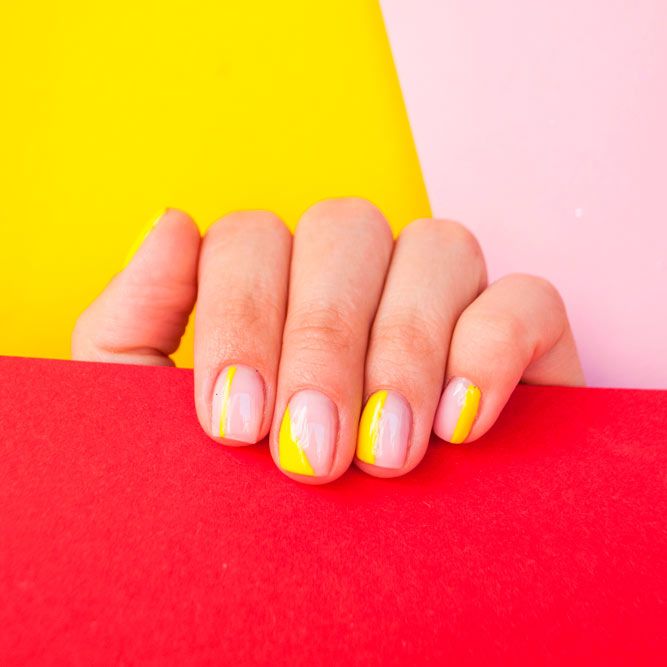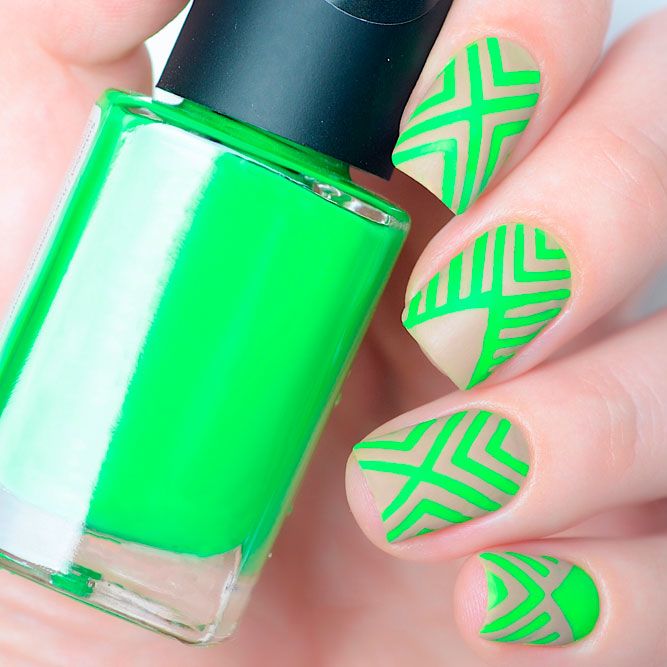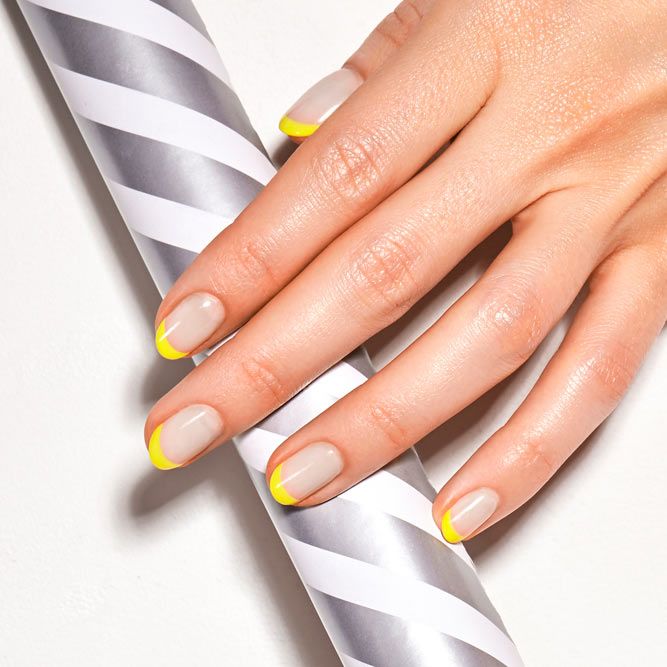 Best Nude Color Nails For Your Skin Tone
As we mentioned earlier, it is important that nude nail colors match your skin tone. From milky white to caramel, there is a perfect shade of nude nails for everyone. Thus, no matter how fair or deep as well as cold or warm your skin is, you can rest assured that with the right complementary shade, your manicure will look absolutely stunning.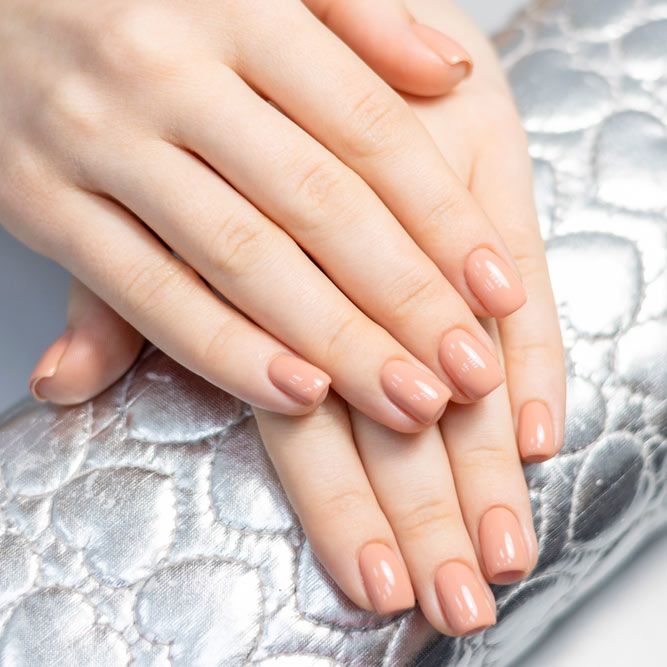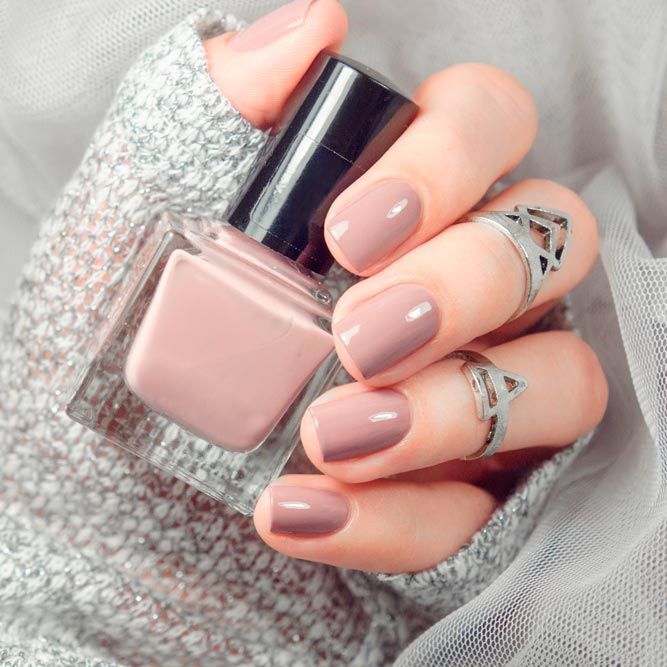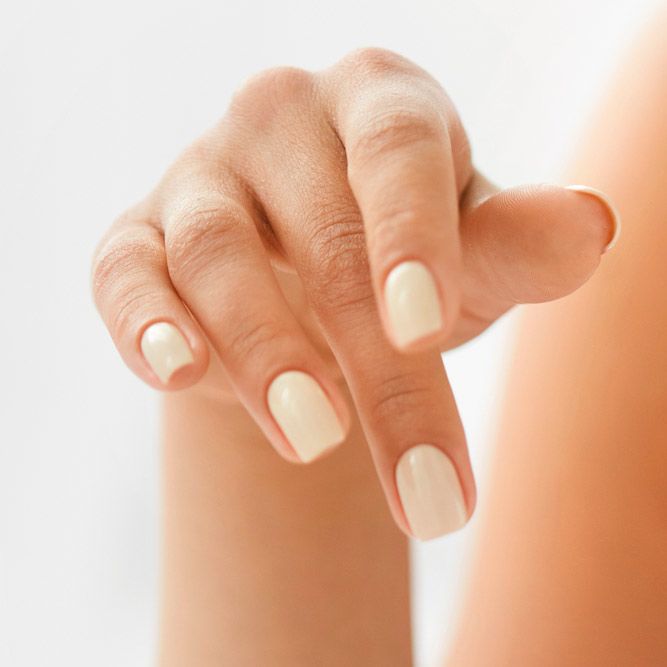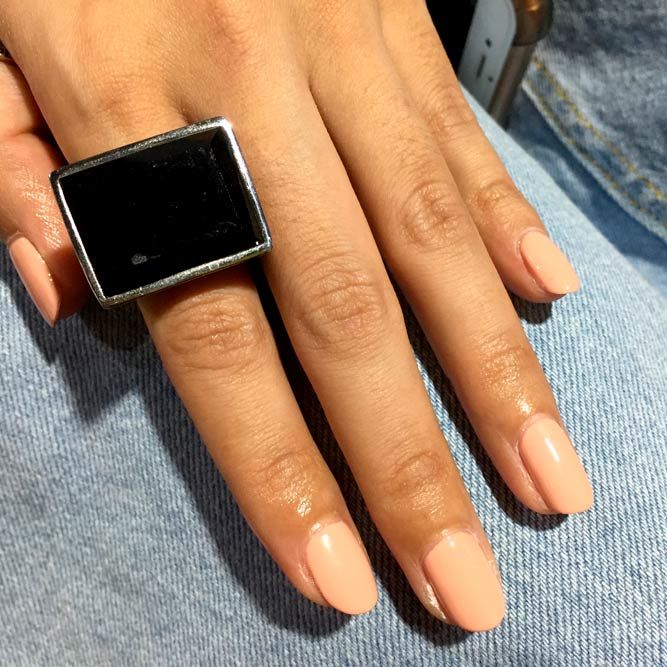 When you start looking for perfect nude nail design, it may seem that the list is endless. To tell you there truth, that is practically true but we managed to gather only the best neutral nail art ideas in one place. We hope you enjoy!
ADVERTISEMENT ‧ CONTINUE READING BELOW