What is so special about gradient nails that they are the new fall trend? The truth is that the variety the gradient comes in is that special thing. Mix the colors in any way you like, break the rules, use your creativity and imagination. And we will be here supplying you with the freshest ideas. Enjoy!
ADVERTISEMENT ‧ CONTINUE READING BELOW
Black Ombre Nail Designs
Everyone knows how to do ombre nails these days. But what you still don't know is that you can use dark colors for ombre manicure. How do you feel about the black and pale pink ombre with the sparkly polish on top?
Source:
sparrownails via Instagram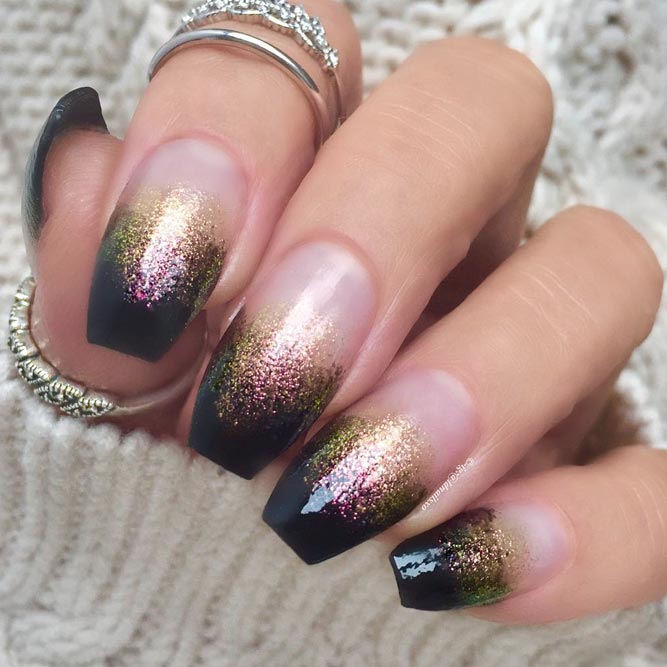 Source:
ldnailsxo via Instagram
Source:
tanya_wish via Instagram
Glitter Ombre Nails: Shine Like a Star!
Glitter ombre nails look simply gorgeous and fresh. Combining a black glossy base with rose gold sparkles would be a rather unusual idea but just a look at it will make you crave for the replication.
Source:
lackfein via Instagram
Source:
bornprettynail via Instagram
Source:
lackfeinvia Instagram
Polka Dot Ombre Design for Cute Girls
Simple polka dot designs are extremely cute but when the ombre polka dot steps in, no other design has any chance, cuteness overload. This polka dot transition on the pale pink base is the sweetest we have ever seen.
Source:
lackfein via Instagram
Source:
lackfein via Instagram
Source:
didoline via Instagram
Matte Nail Polish is Always Chic
When you are mixing two trends, you are bound to win. Violet is perfect when it comes to fall, but for it not to be so grim, make it fade into lilac. The mixture of shades is simply fabulous, but finish it off with a matte top coat and you can barely take the eyes off!
Source:
yagala via Instagram
Source:
nailsbymztina via Instagram
Source:
_hannahweir_ via Instagram
How to Do Ombre Nails with Elegant Geometric Gradient
If a geometric pattern is your kind of thing, then this is what you need right now. Rhombuses of different shades of green, from the lighter to darker make a perfect gradient together. What do you think?
Source:
hannahroxit via Instagram
Source:
jennyclairefox via Instagram
Source:
flickanail via Instagram
Sweet Pastel Gradient Nails
Source:
nail_sunny via Instagram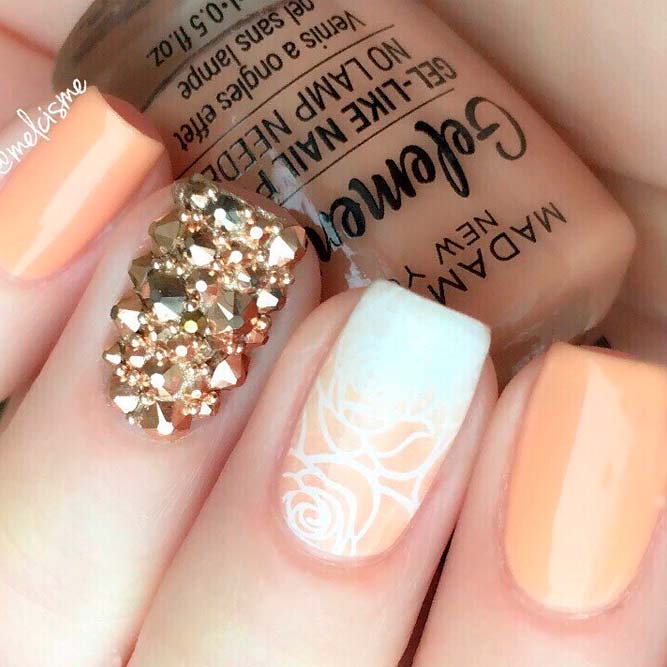 Source:
melcisme via Instagram
Source:
didolinevia Instagram
Daring Gradient Nails in Blue Shades
Source:
lackfein via Instagram
Source:
lackfein via Instagram
Source:
_hannahweir_ via Instagram
Vertical Gradient Nails Art
Source:
stefany_nails_ via Instagram
Source:
tracylousnails via Instagram
Source:
tracylousnails via Instagram
Bright Neon Gradient Nails
Source:
laquenailbar via Instagram
Source:
nailartist_natali via Instagram
Source:
mindal_studio via Instagram
Two-Toned Gradient Nails
Source:
art_emma via Instagram
Source:
profi_nails via Instagram
Source:
mindal_studio via Instagram
Main photo by lackfein
ADVERTISEMENT ‧ CONTINUE READING BELOW