Almond nails are often preferred by women who have modern, exceptional taste. Such women value quality and hate everything vintage or out-of-date.
In its essence, an almond nail shapes resembles a stiletto nail shapes, but it is softer and its lines are more rounded. The shape is classic, yet, with a futuristic appeal.
It is noticed that nails in the almond shape make the hands appear more feminine, longer. And due to the length of the shape, a woman can sport countless nail designs that can match the shape and her taste. Whether your nails are natural or artificial, we have prepared some fresh and elegant nail designs for the almond shape. It is time to get creative!
How To Get The Almond Shape?
Before we proceed with stylish almond nail designs it would be nice to figure out how to succeed with the shape first. All you are going to need is your filer and a little bit of your determination since if, your nails are anything but oval it may take you a while to finish off the shape. So, to begin with you need to point out the middle of your nail. Now, take a filer and start filing at the 50% angle from each side. Keep track of the process so that you do not get too carried away, round up the edges – and there you go! What is more, the almond shape is every easy to maintain since all you need to do when the nails row is to file them gently from both sides.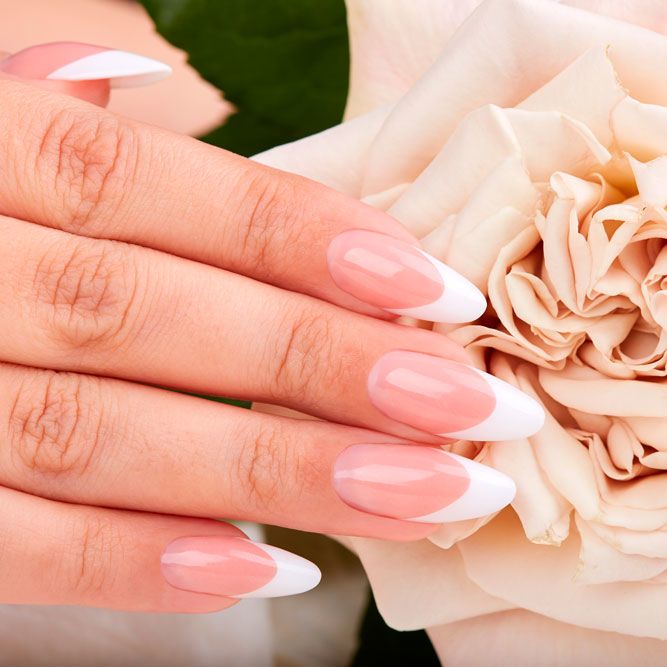 Сlassic Design: Almond Vs Stiletto
Almond shaped nails vs stiletto nails: how to differentiate the two? Well, when it comes to almond vs stiletto nails, the first thing that comes to our mind is that the point of stiletto nails is more elongated and sharper in comparison with a more feminine, softer, rounder and often shorter point of the almond shape.
Plus, the almond shape is more wearable. The almond acrylic nails shorter point allows for more nail strength than the sharper and longer point of the stilettos.
French Tip Nails in Almond Shape
Sticking to tradition is definitely in the past these days. So, it is time to take French tip nails to a completely different level by enhancing it with colors and additions.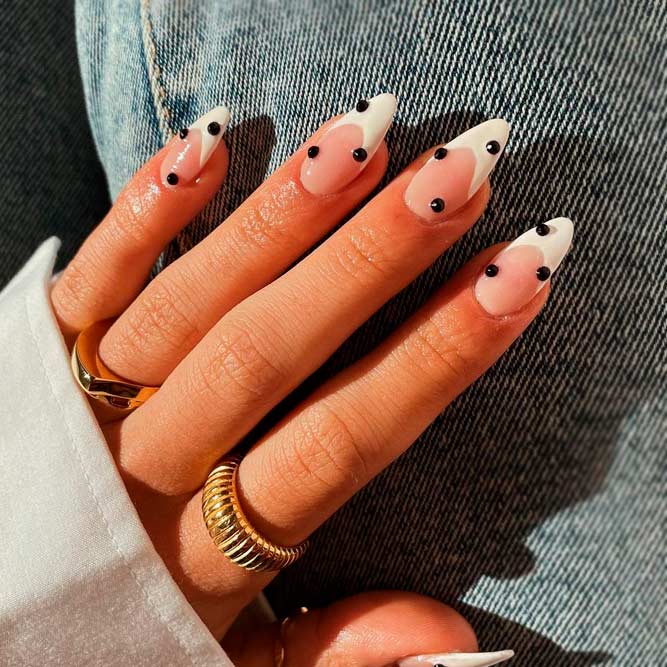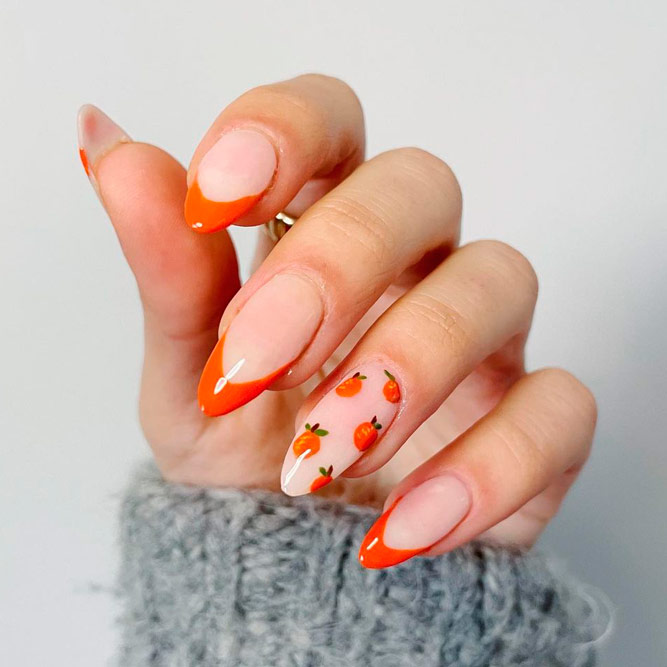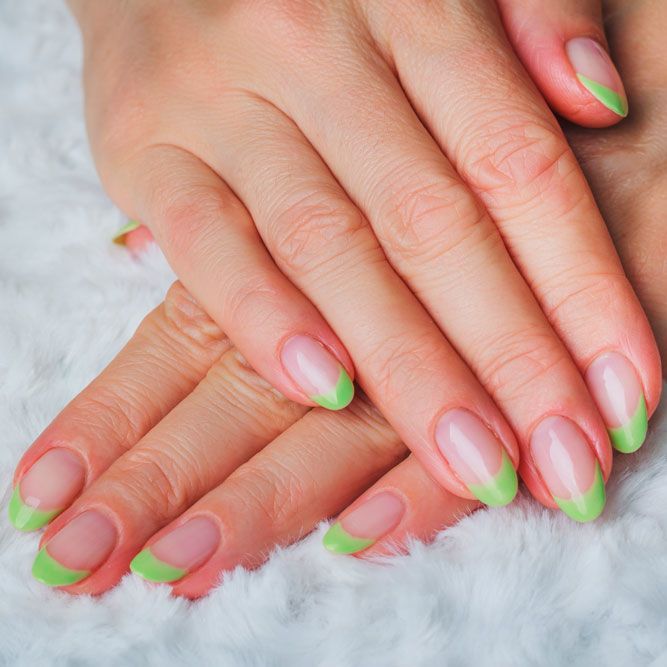 Almond Nails Matte Accent
Can you change your nail shape when you get a fill in if you know how to shape nails at home? Then you are almost a mani expert, even though the amateur version. And it means that you can definitely pull off almond nails matte. Natural or acrylic nails almond matte are quite trendy today.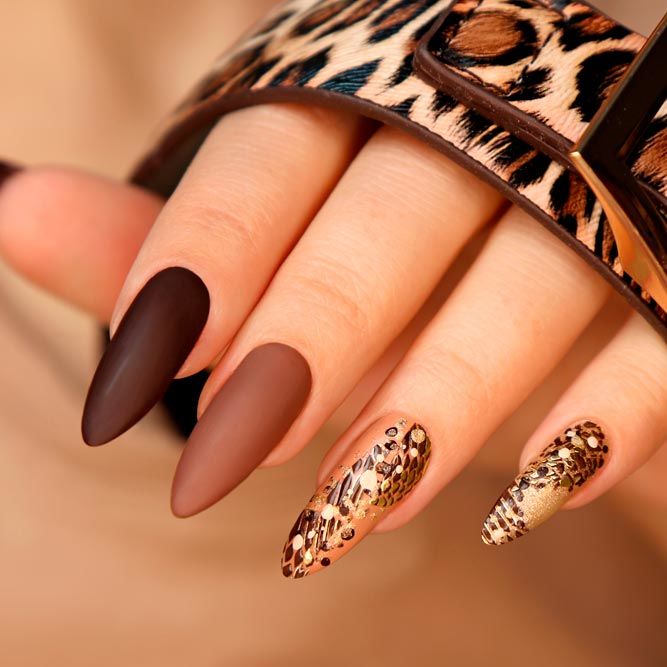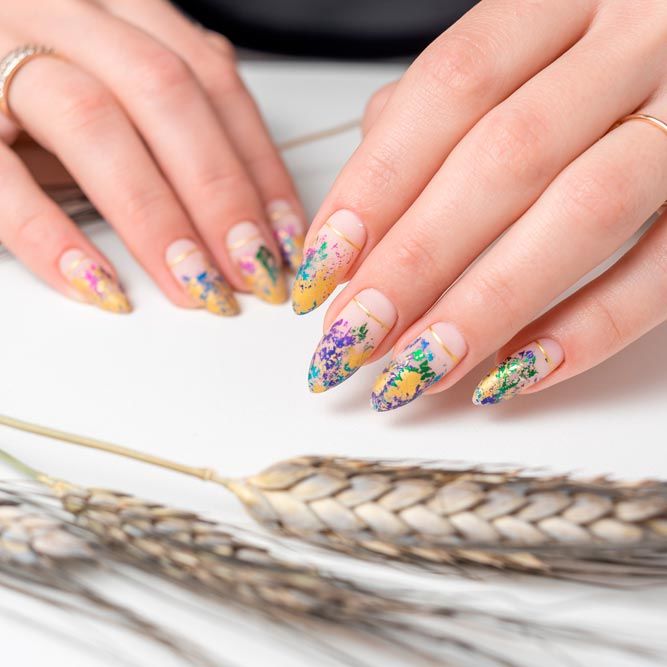 Wild Animal Print on Almond Nails
Animal Print is always a controversial issue when it comes to nail art. However, no one would ever dare to argue that animal print nail ideas are anything but super magnetic.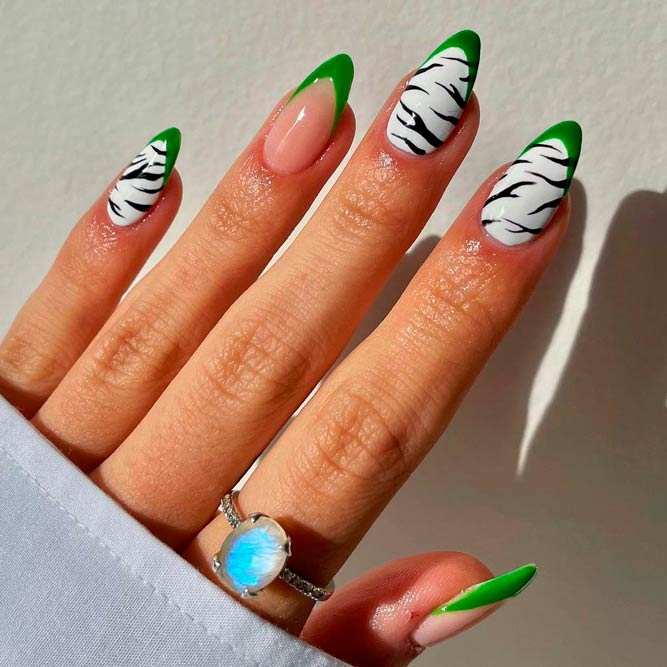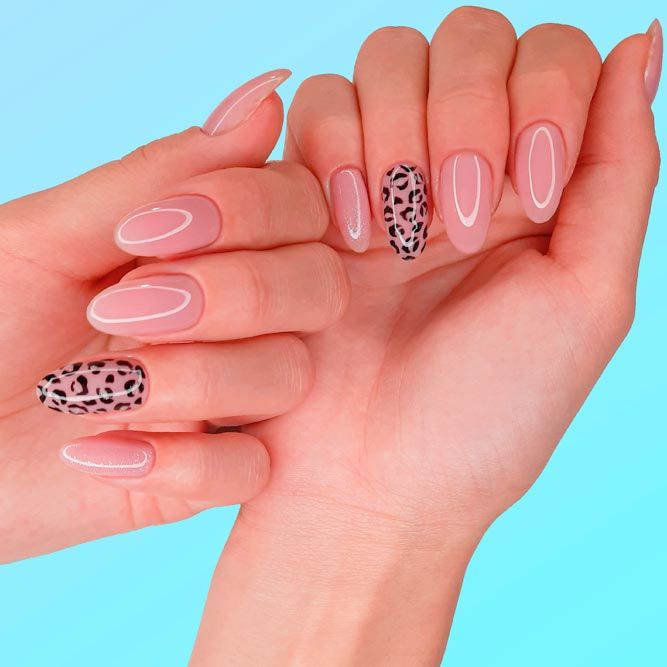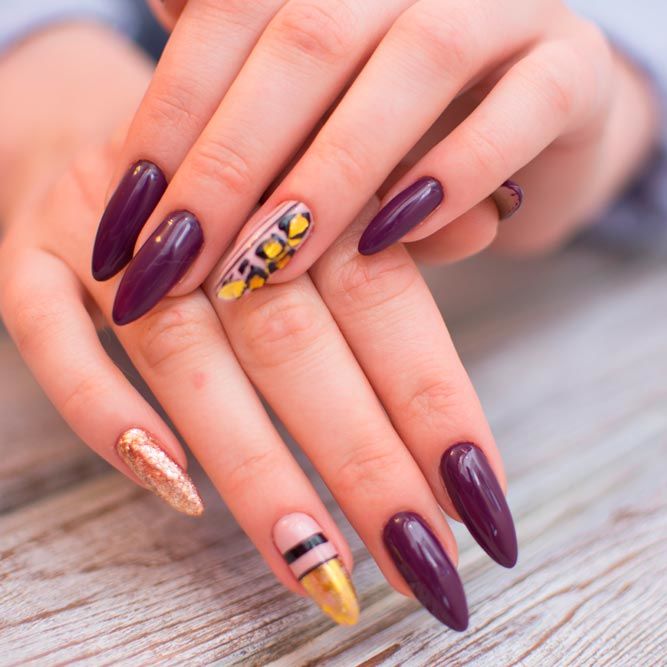 Elegant Designs for Almond Nails
Nude almond nails are best for those women who care about their day-to-day flawless look. We say that with confidence since almond nails are one of the most practical and elegant shapes you will ever find. Besides, what can be more practical than a nude-shaded mani that can suit any outfit or situation?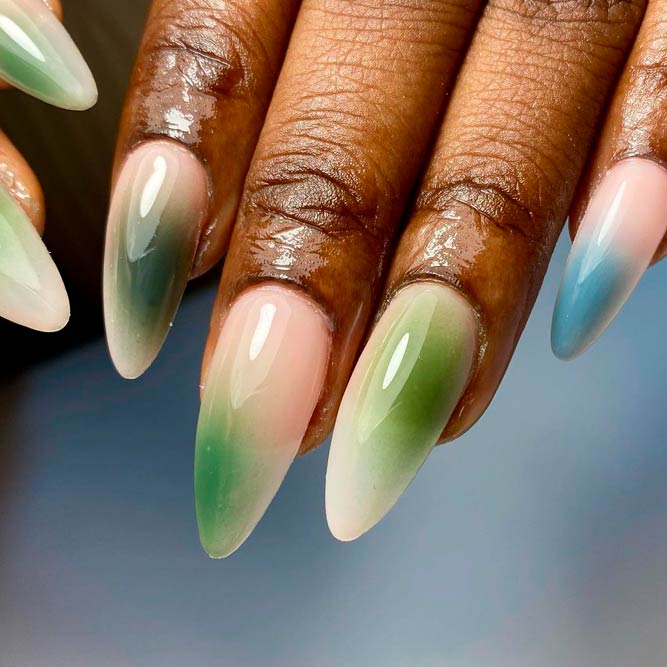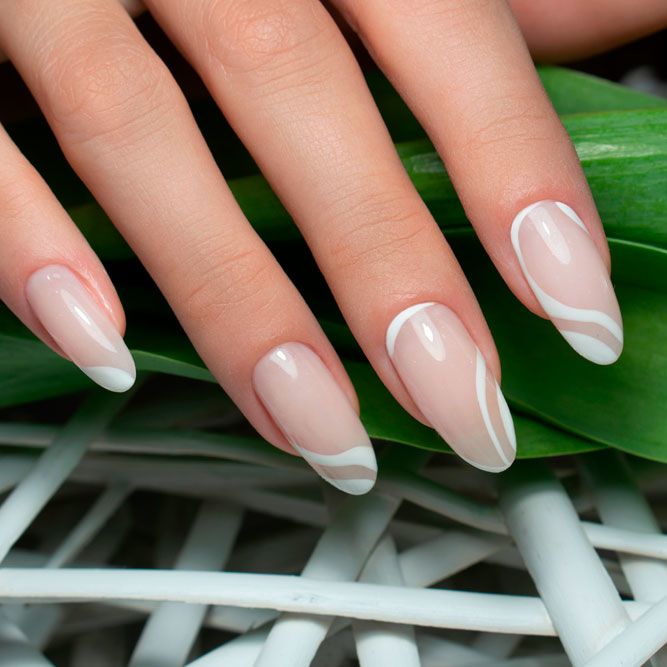 Hot Almond Nail Shape with Moon Pattern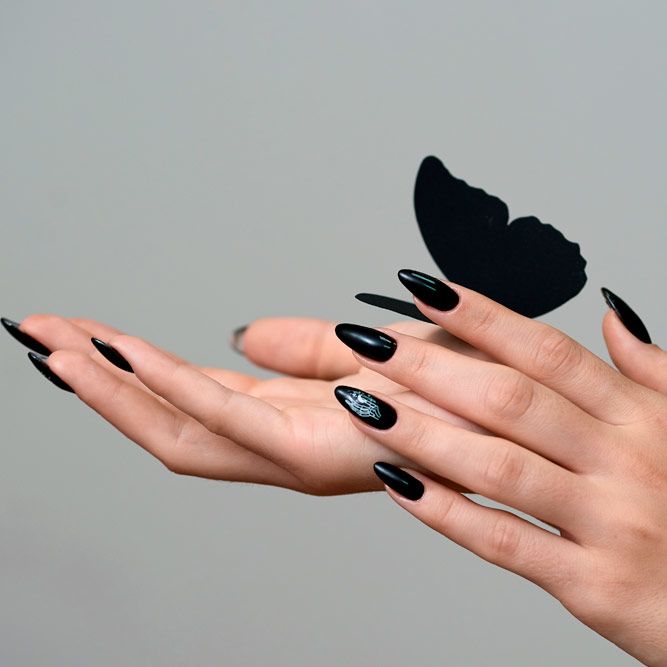 Spring Flowers on Your Almond Nails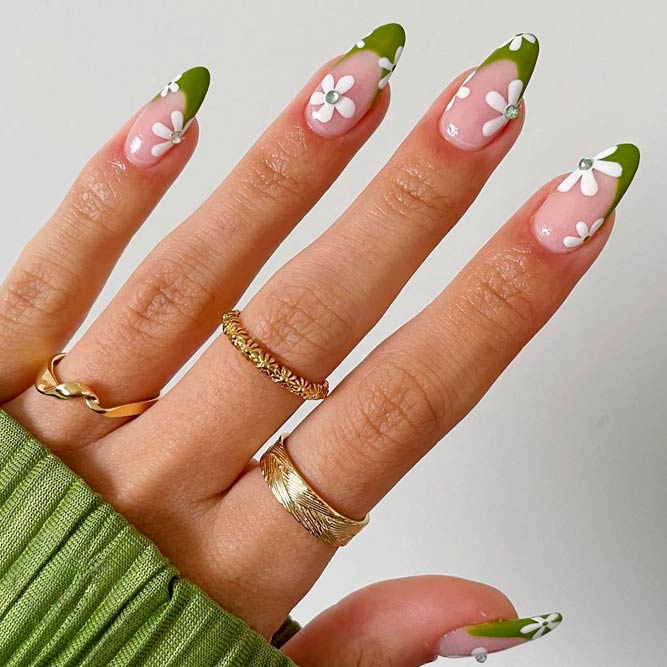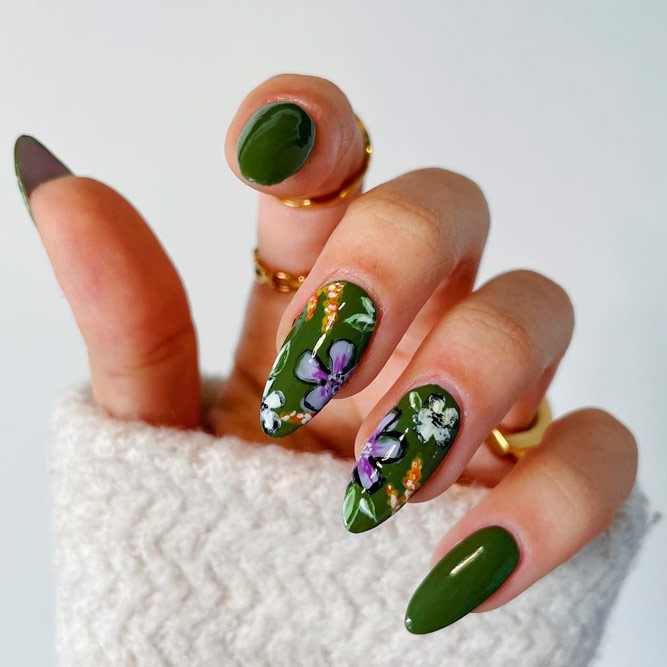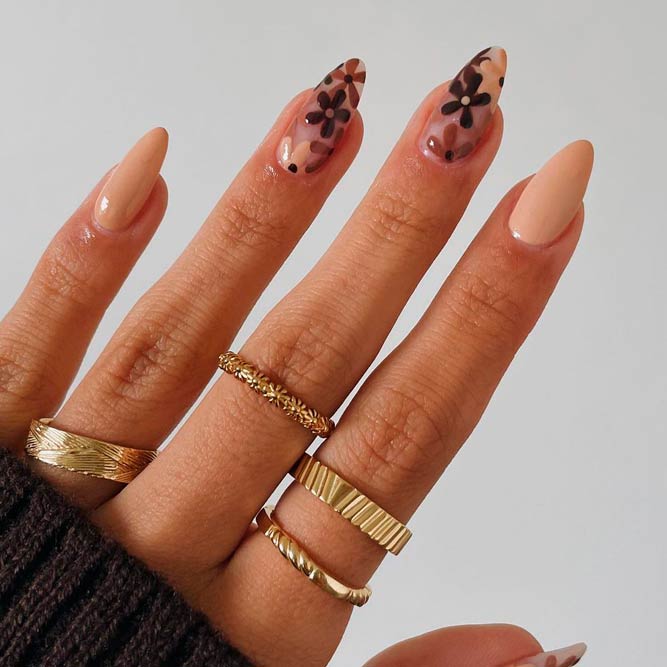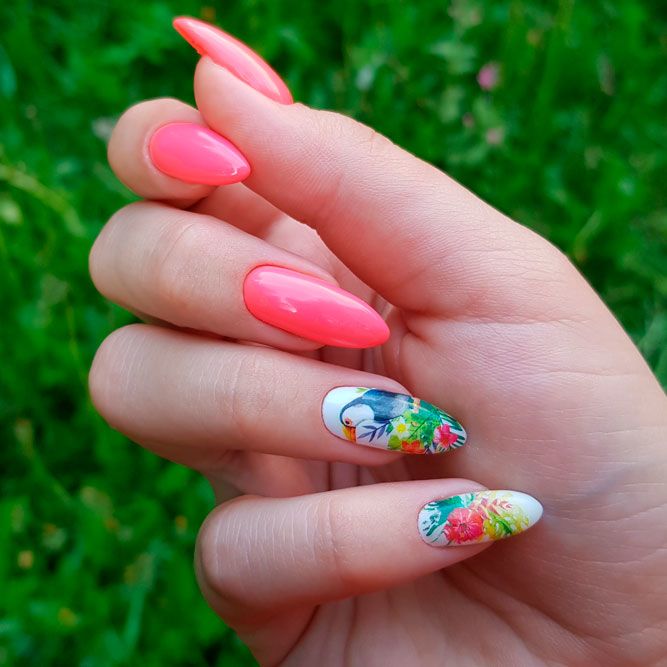 Ombre Almond Nails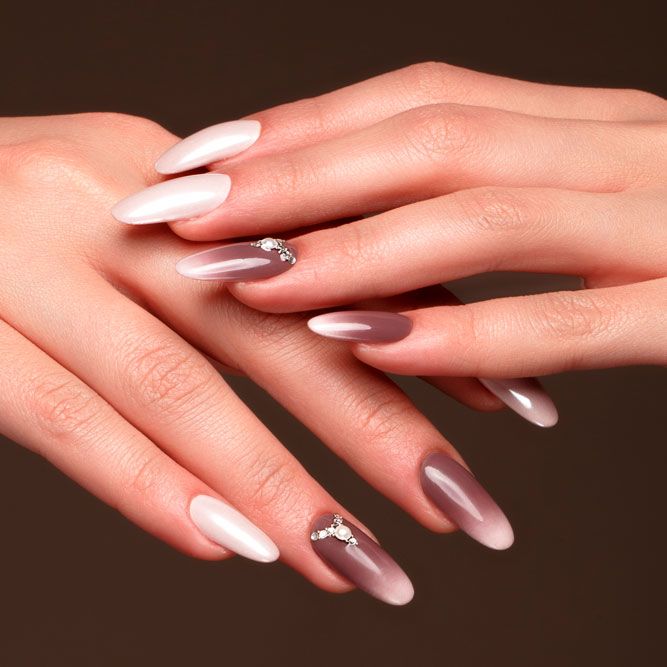 Different-Colored Almond Acrylic Nails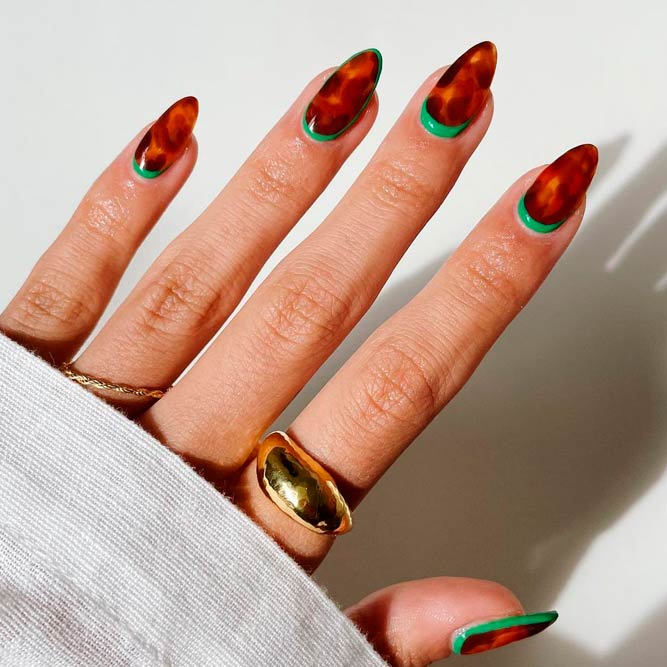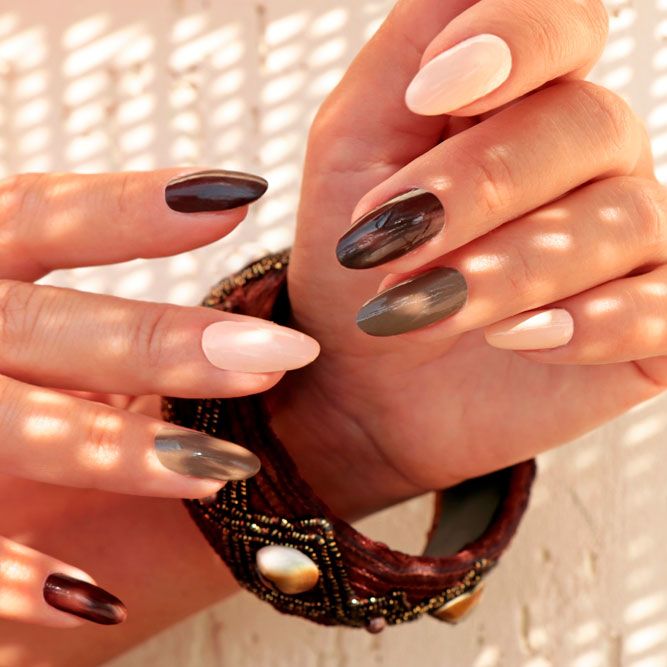 Glitter Almond Nail Designs
For those who love to keep their almond shaped nails short, we love these glitter nail art ideas very much. They don't demand any professional skills. To achieve these beautiful nail designs, you should add some glitter chic to your nails. Let your imagination go wild!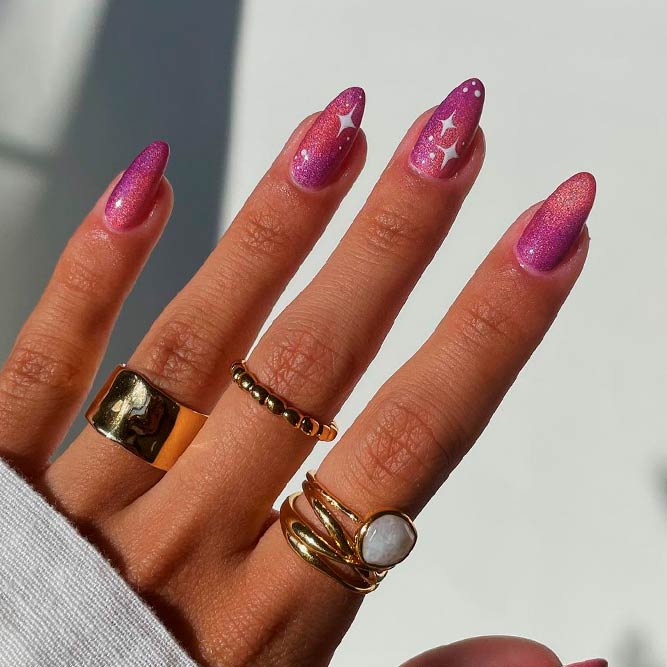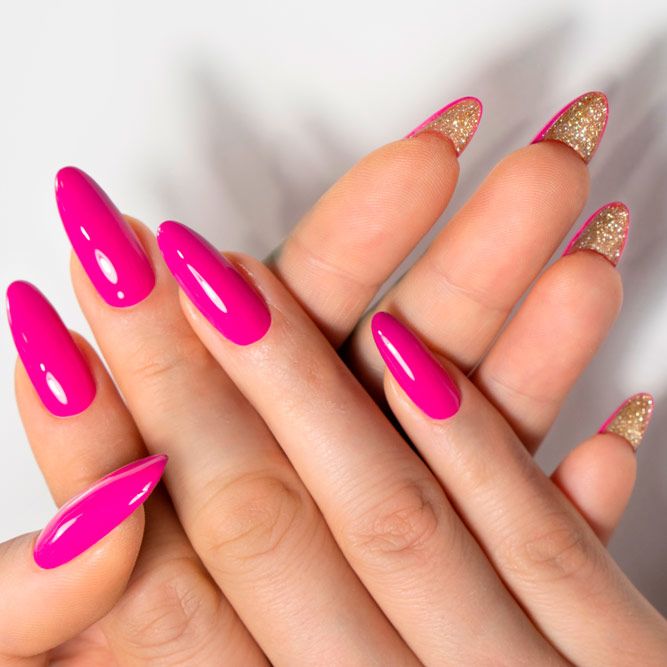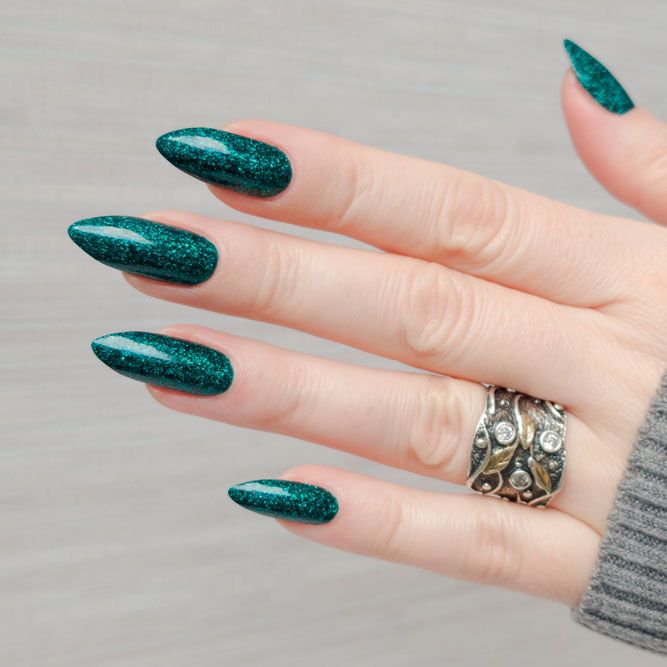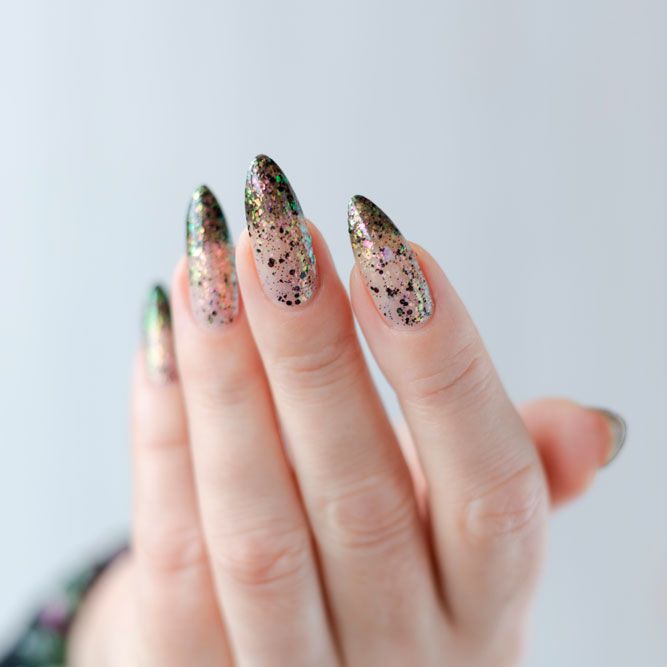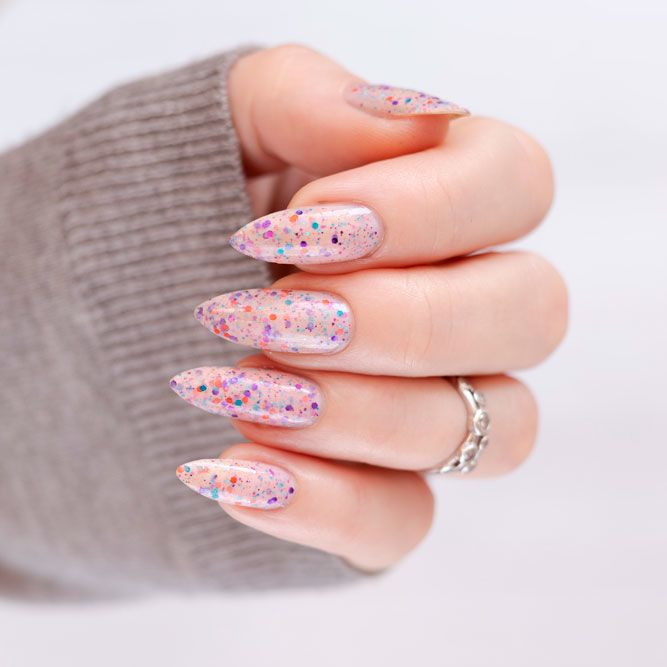 Almond Nails With Rhinestones And Studs
Any almond nails design looks good when accessorized. There are plenty of cute options with rhinestones and studs, whether you like keeping your almond nails short or prefer long almond nails.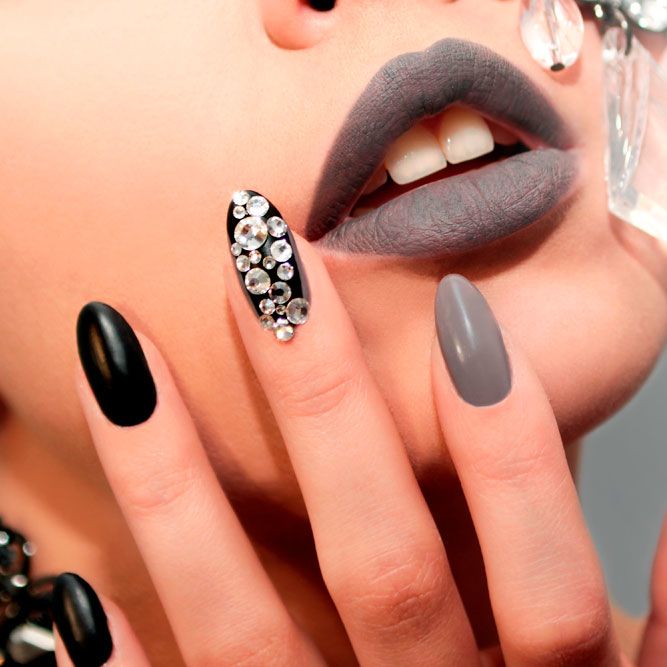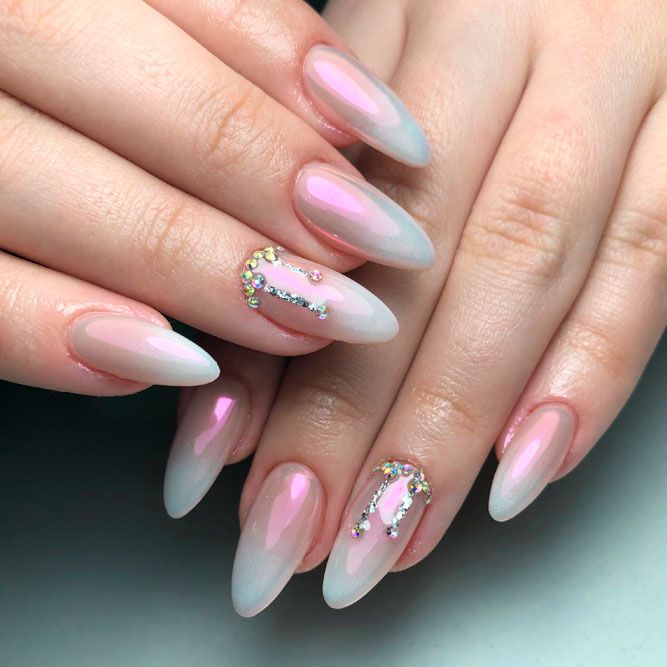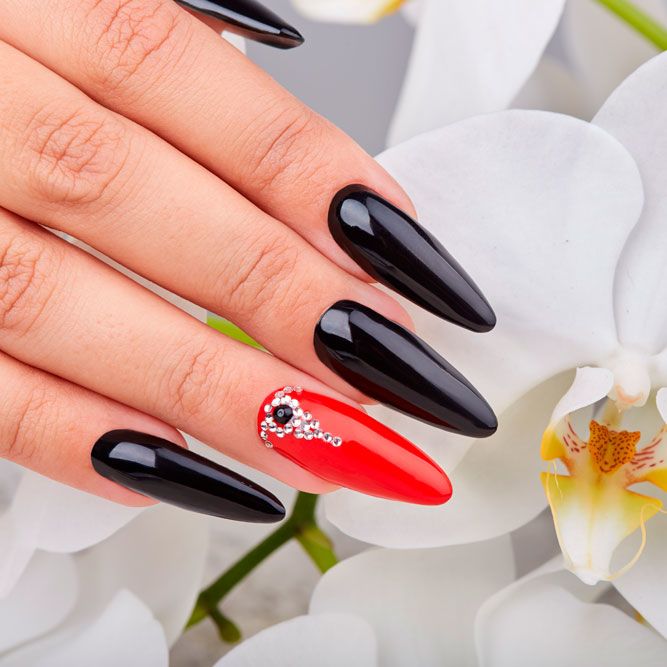 Geometric Designs For Almond Nail Designs
In case you prefer keeping your almond nails long, the choice of nail art is much wider for you. Why not to add to your nails some intricate geometric pattern and a little bit of color? Pastel shades will go best if you do not want to get too bright. It's a trendy and cute option.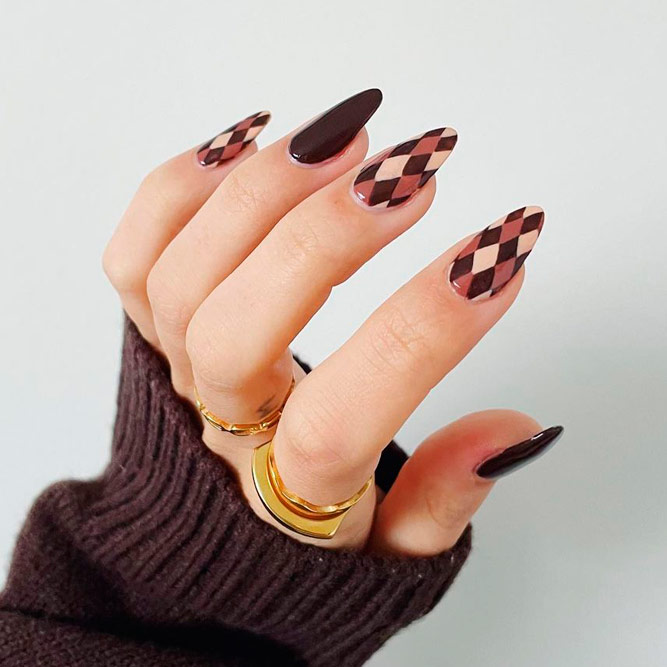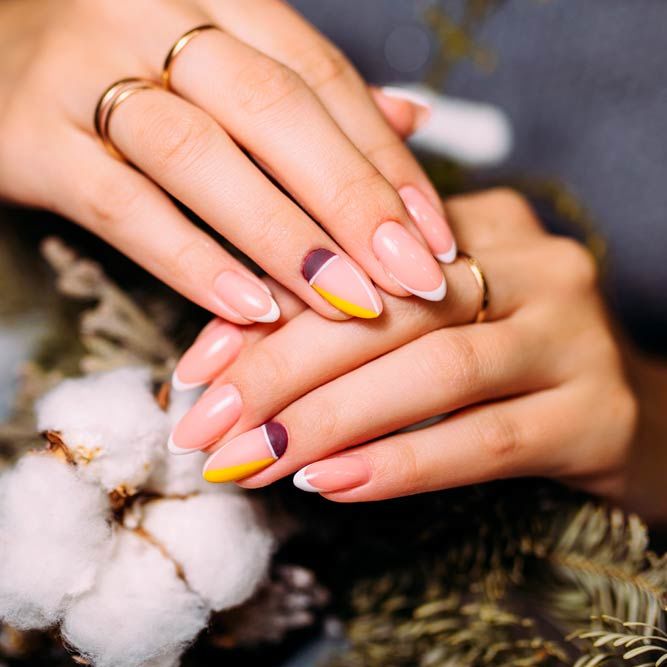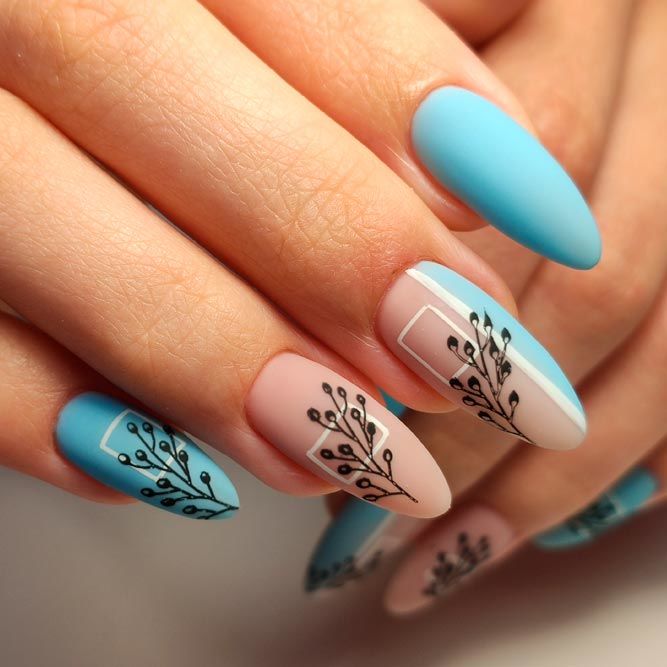 To conclude, now you know how to differentiate the almond nail shape. Plus, you won't be at a loss next time you choose the design for your mani.
Time doesn't stay still, come back for a fresh update any time you decide that you have tried it all!
REFERENCES:
These almond shaped nails are the perfect choice for someone who likes long nails that are rounded and pointed at the tips.

Source

Our topic today, how to find the best nail shape for your.

Source