Black French manicure is right for you if you consider white tips to be boring. French manicure is a posh, polished and timeless nail design that fits almost every occasion. What's more, it is rather easy to paint. But if you want something new to be added to this charming style, you should try black tips. We've gathered some gorgeous ideas for you to try.
ADVERTISEMENT ‧ CONTINUE READING BELOW
Perfect Black French Manicure Designs
French manicure designs work great for both short and long nails. These perfect French mani ideas are here for your inspiration. Try them on your nails now.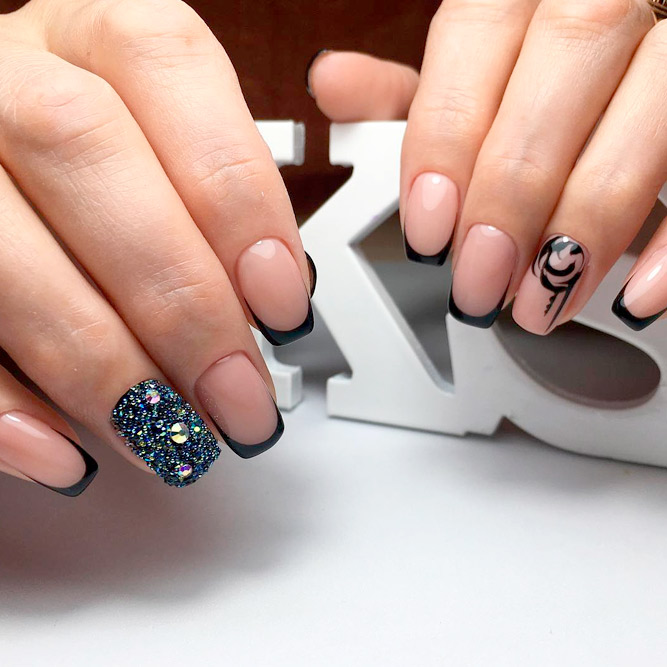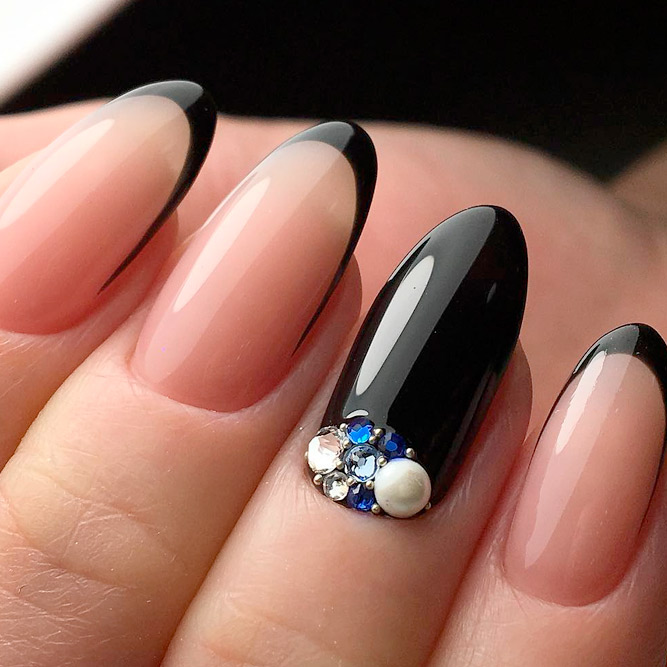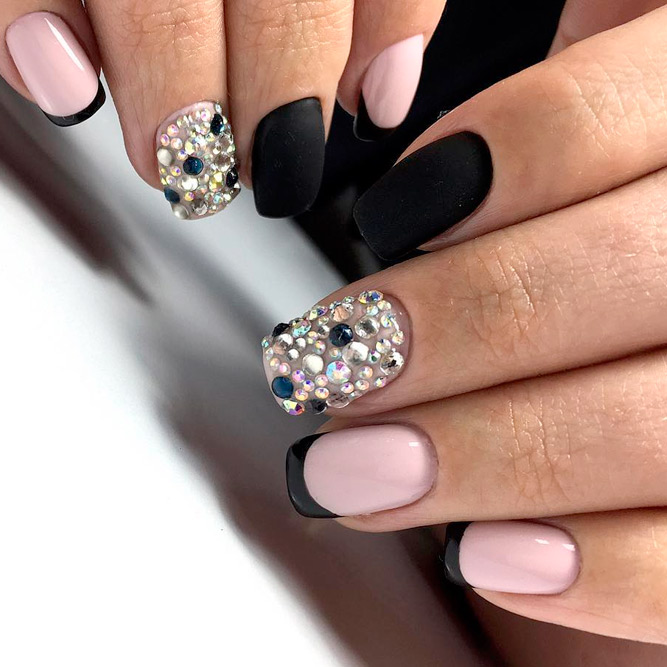 ADVERTISEMENT ‧ CONTINUE READING BELOW
Black French for Short Nails
French nail designs look extremely awesome on short nails. They look more elegant and cute with it. French manicure with black tips gives you a modern look. Enjoy these perfect nail design variants!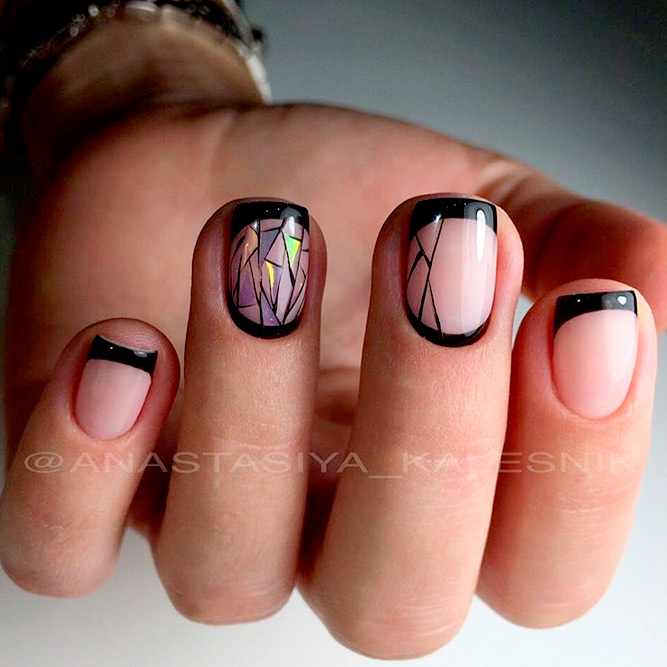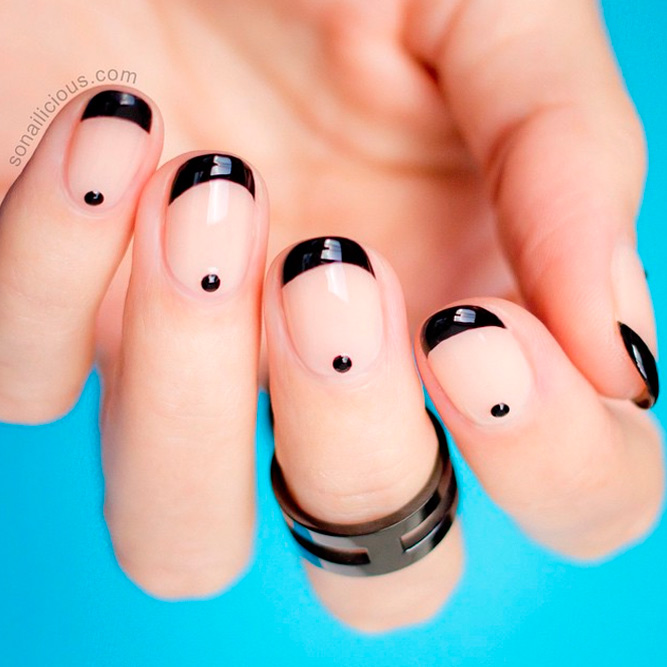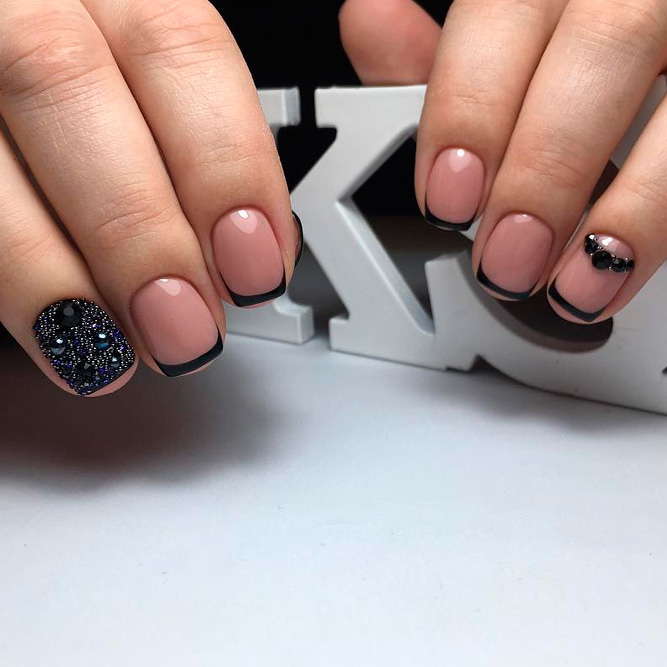 Elegant Black French Manicure
Combine elegant black tips with pink nail polish for a more girlish look. You won't find it difficult to do on your own. Dots and some crystals will make your manicure even brighter.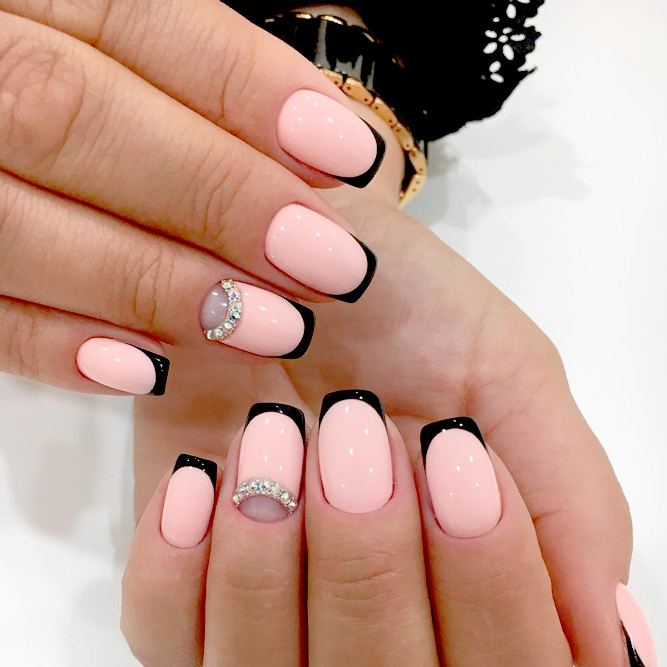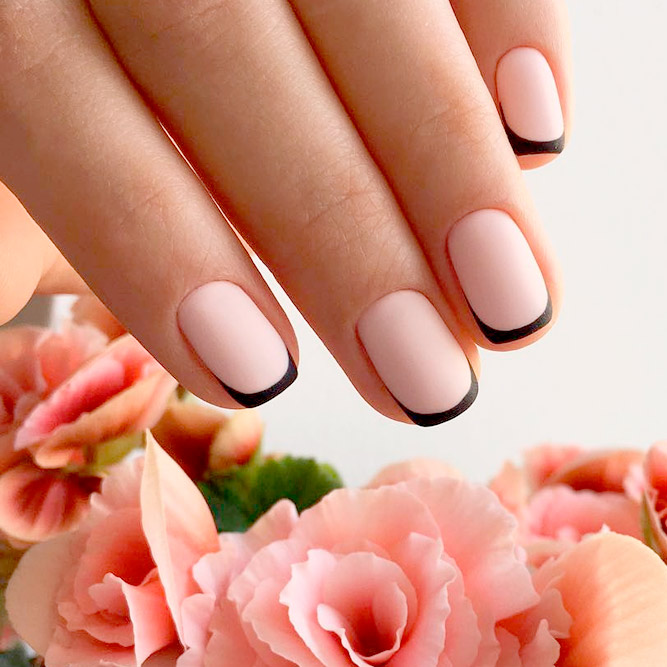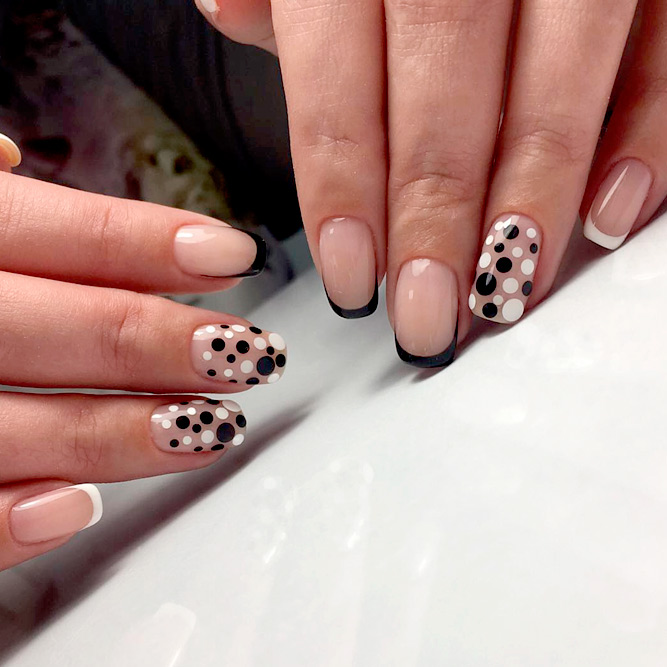 ADVERTISEMENT ‧ CONTINUE READING BELOW
Hand Painted Nail Designs for Black French
Hand-painted nail designs for black French require some nail design skills. All those beautiful flowers will make your total look romantic. If you can't paint these pictures yourself, you may always ask your manicure master for help. Nevertheless, it's a great opportunity to master your nail design skills!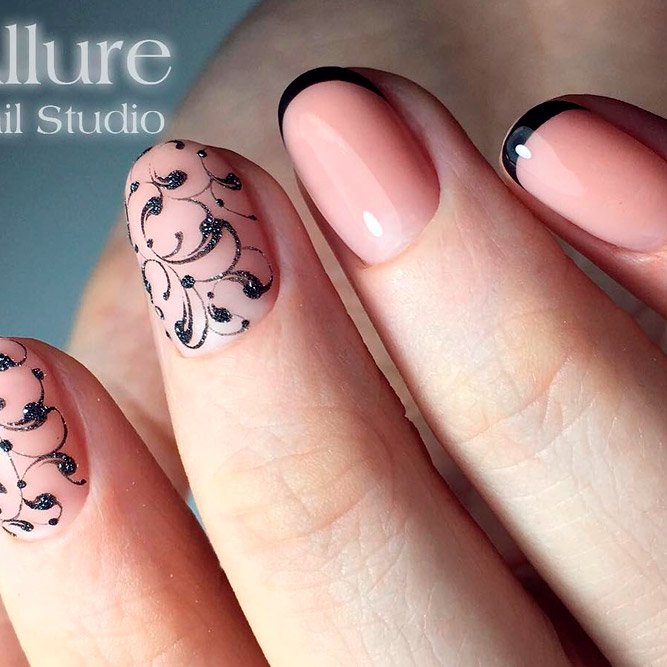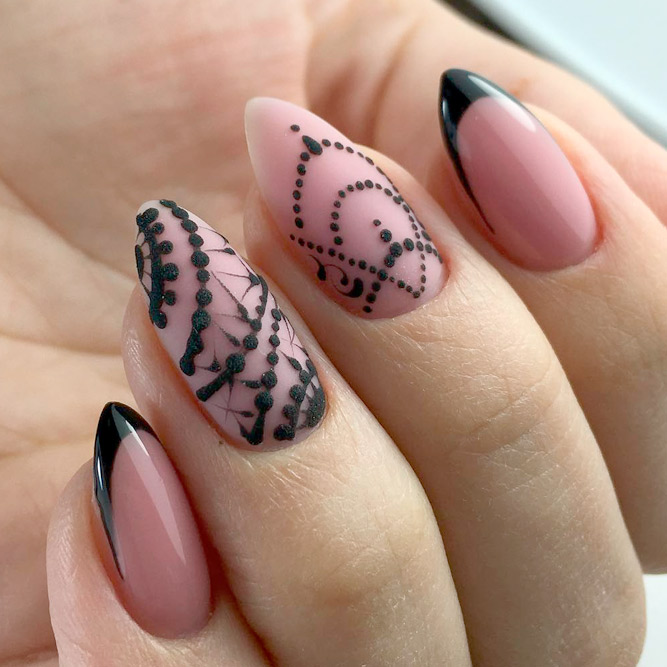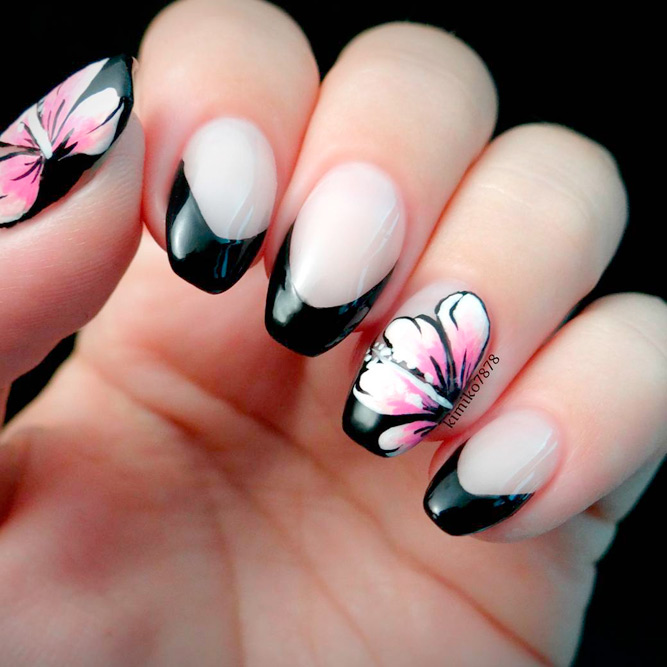 Super-Cute French Nail Designs
French manicure with black tips is so hip right now. Moreover, black tips make the total look more dramatic.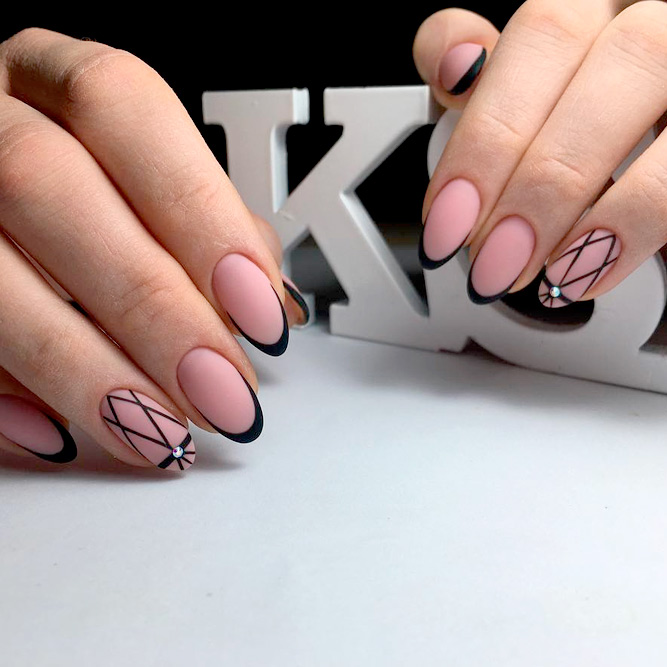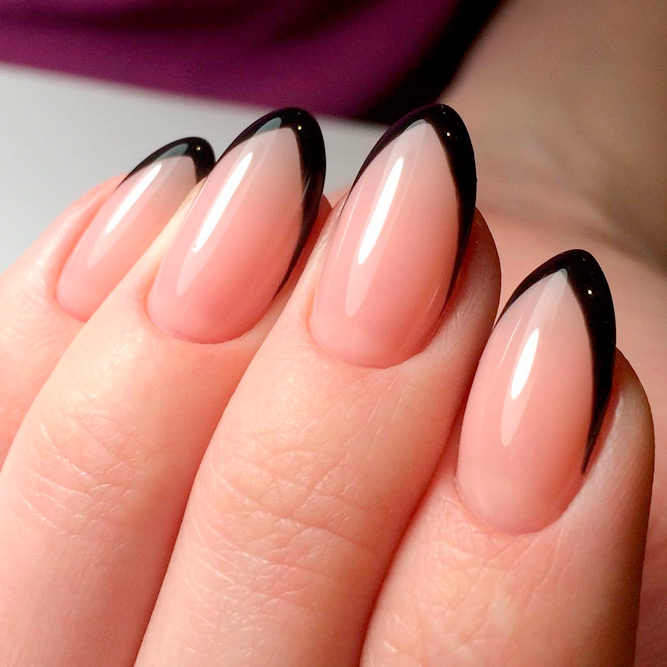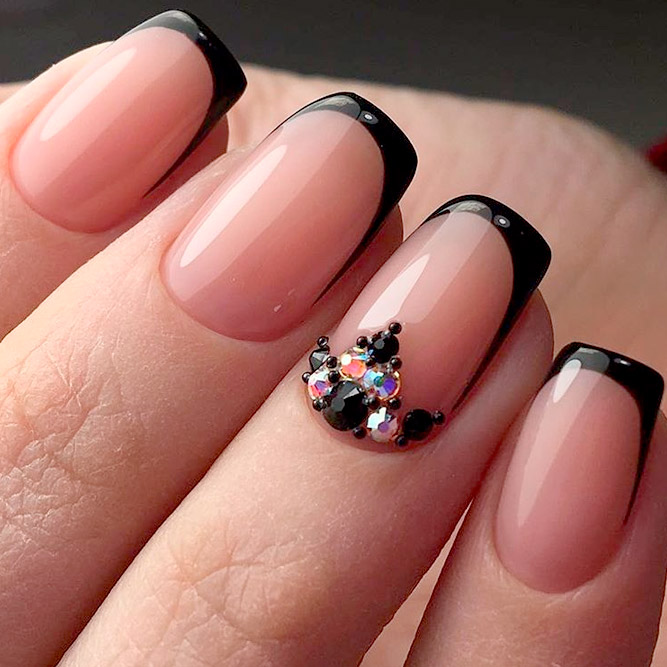 Color Ideas for Black French
Color ideas for black French are for those women who want to experiment with their nail design. The only thing you should do to find new manicure ideas is to switch on your creativity. The result will be fantastic, we promise you!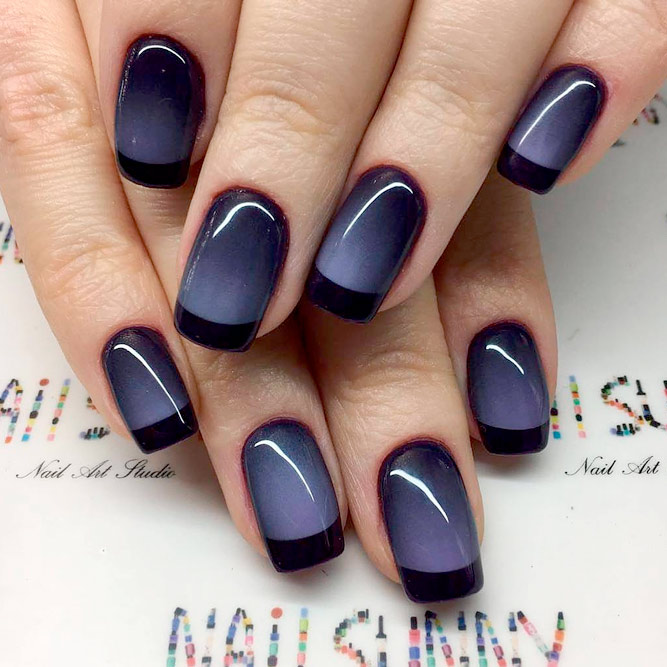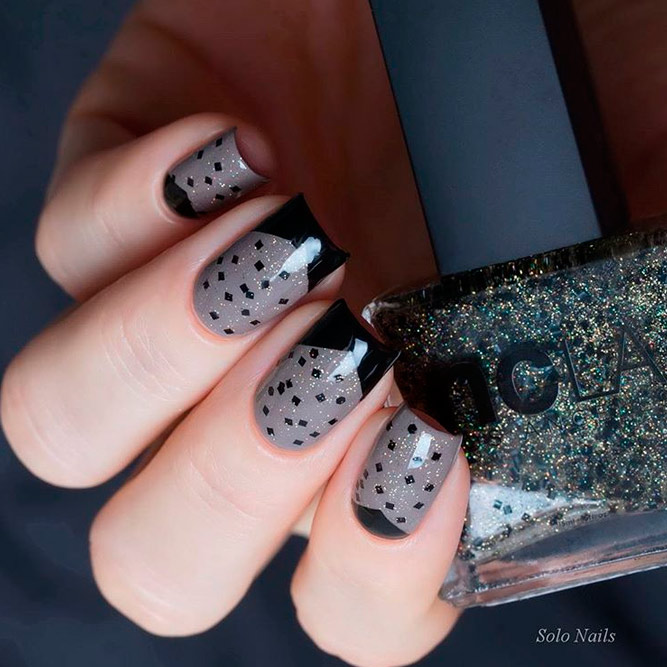 ADVERTISEMENT ‧ CONTINUE READING BELOW
Ideas for Beautiful Black Mani
Use these ideas for beautiful black mani. You will look extremely glamorous and chic with it.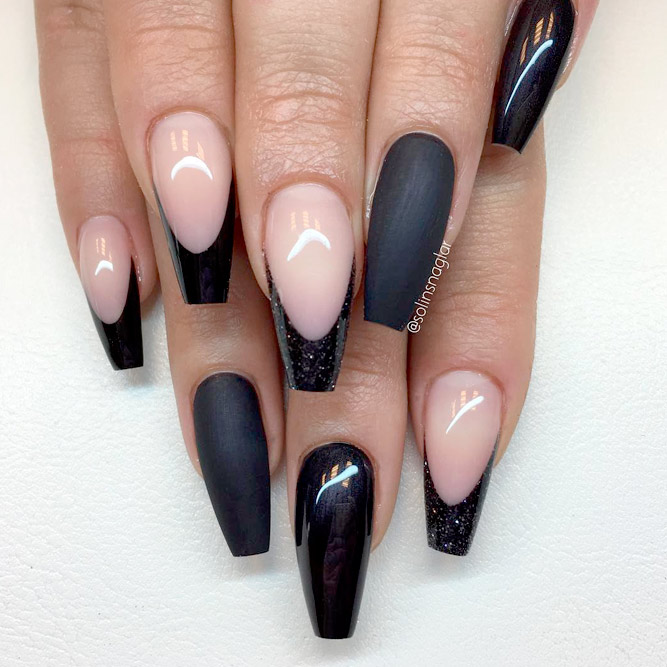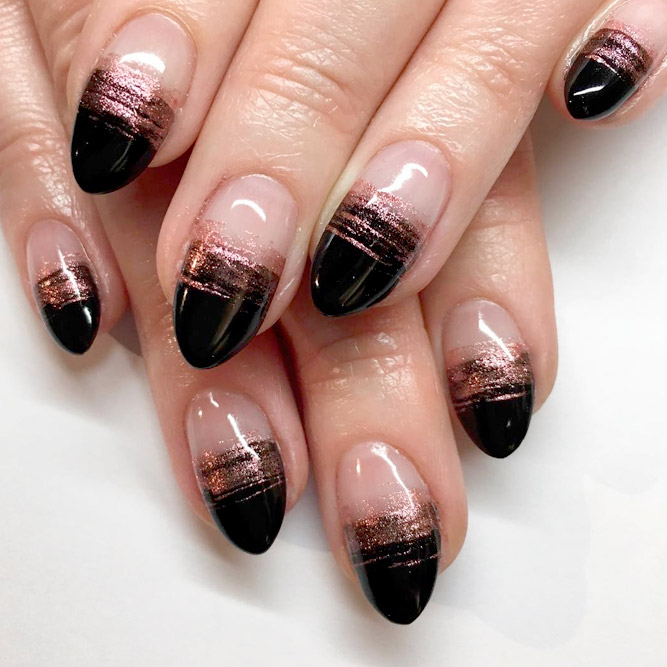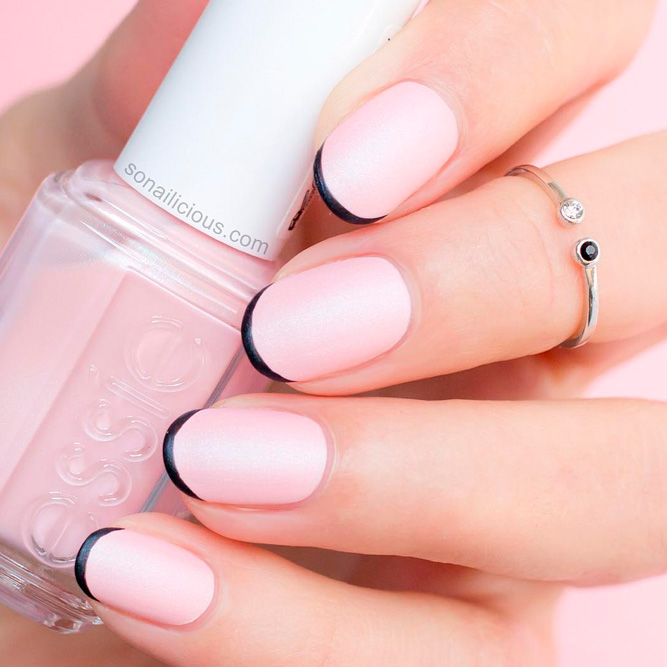 Main photo by Ksnail_nails
ADVERTISEMENT ‧ CONTINUE READING BELOW