Blue nails are new classics. They can be spotted on real trend setters these days, from fashion models and artists to public figures and Royal Family members. If you want to keep pace with trends, then wait no longer to explore our guide. Below we have gathered the most breathtaking blue nail styles for any taste, solid color and with accents, creams and shimmers, subdued and vivid. So, pick out the mani that resonates with you most.
Light Blue Nail Designs
Blue nails are for those who are young, even in their hearts. If you are ready to break the barriers and try out something bold and new, go for blue! A gentle blue nail design with rhinestones can make a loud enough statement.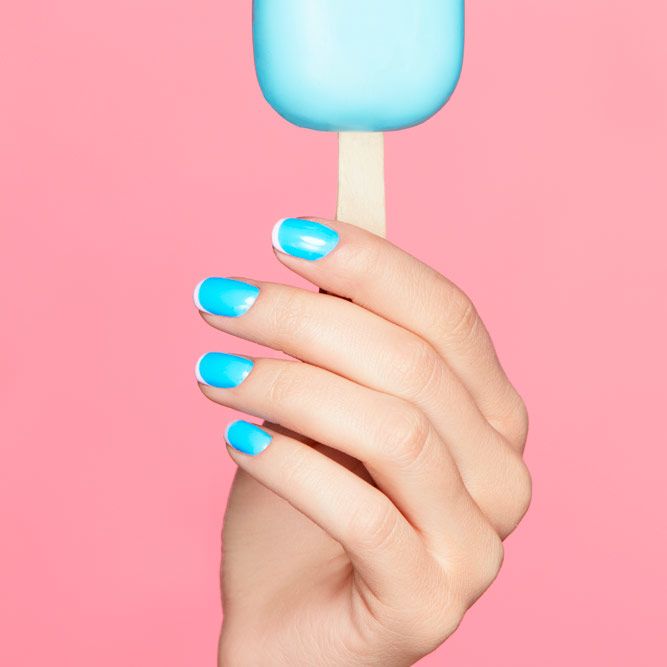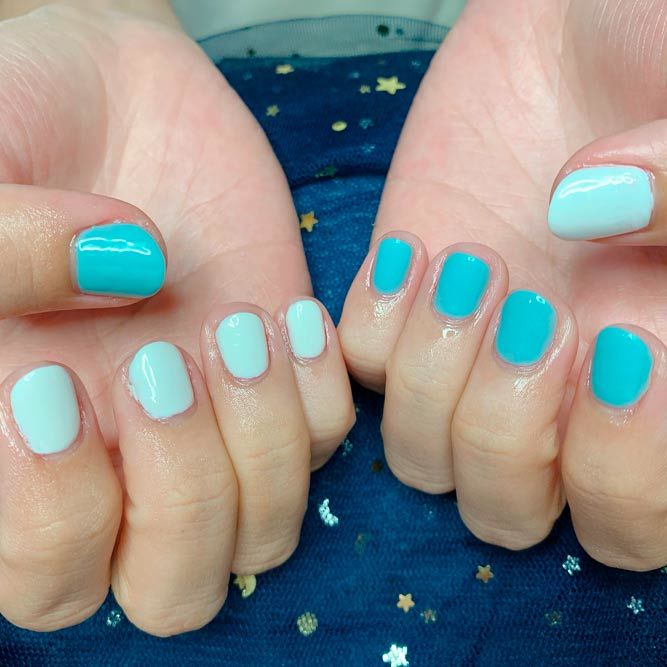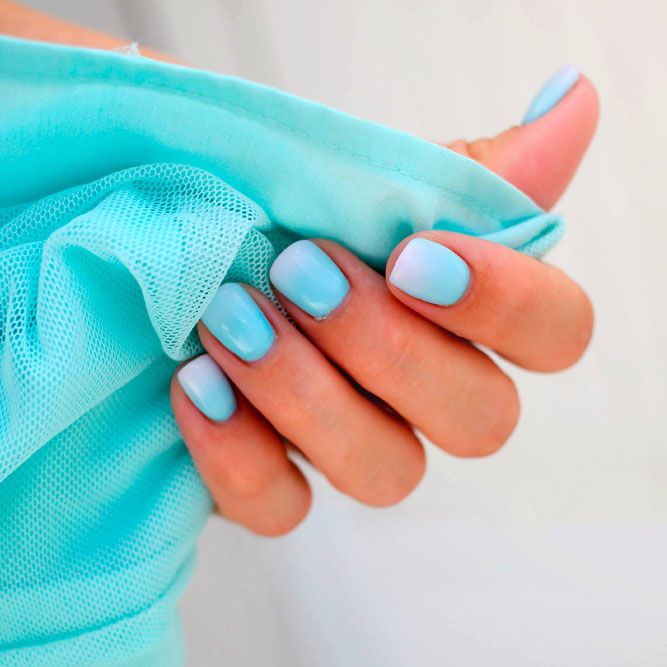 Blue Floral Nails For Romantic Girls
Dark blue nail designs can look both sweet and feminine if you know how to accent them well. Floral patterns are exactly what you need to suit the purpose. Take your pick and get ready to attract adoring glances!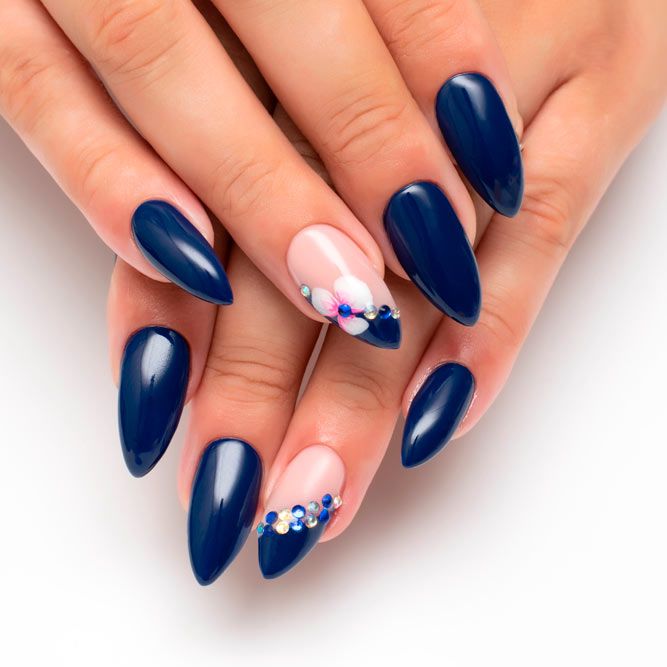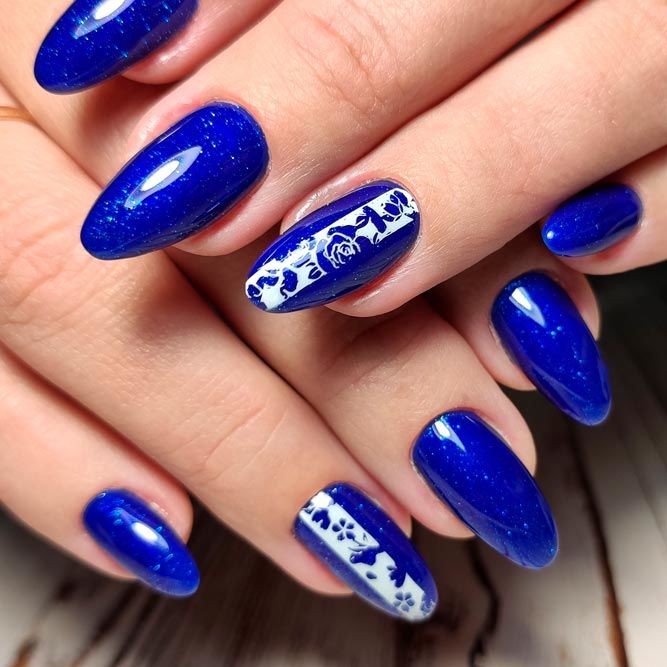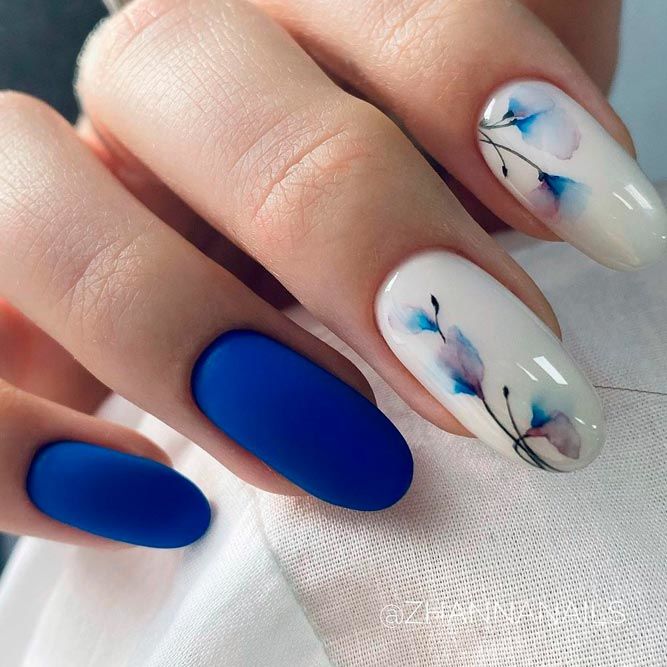 Golden With Royal Blue Nail Colors
When it comes to navy blue and gold nails the room available for experimentation is simply limitless. There is so much to upgrade cobalt blue nail with – glitter, rhinestone patterns, and studs – the choice is yours, but no matter the preferences – navy blue and gold acrylic nails are breath-taking!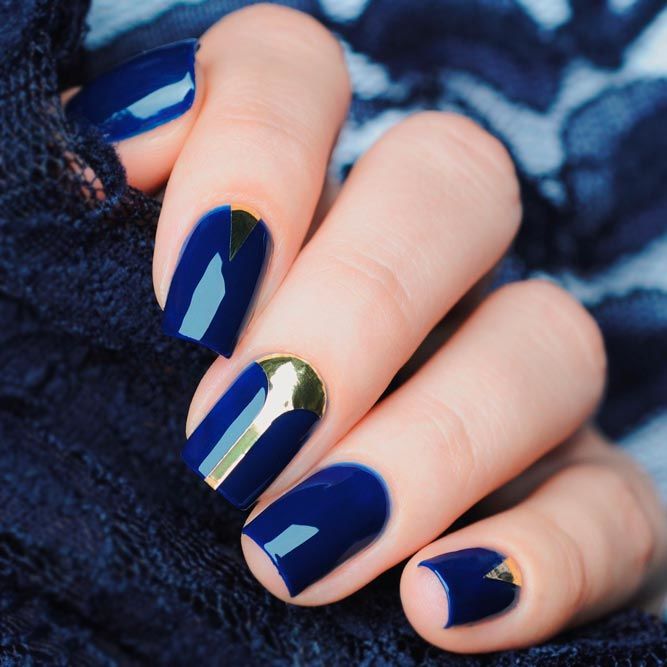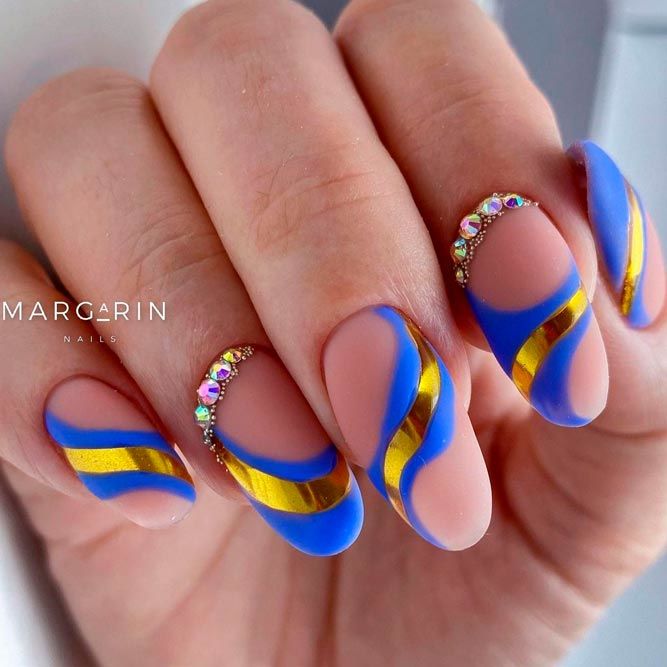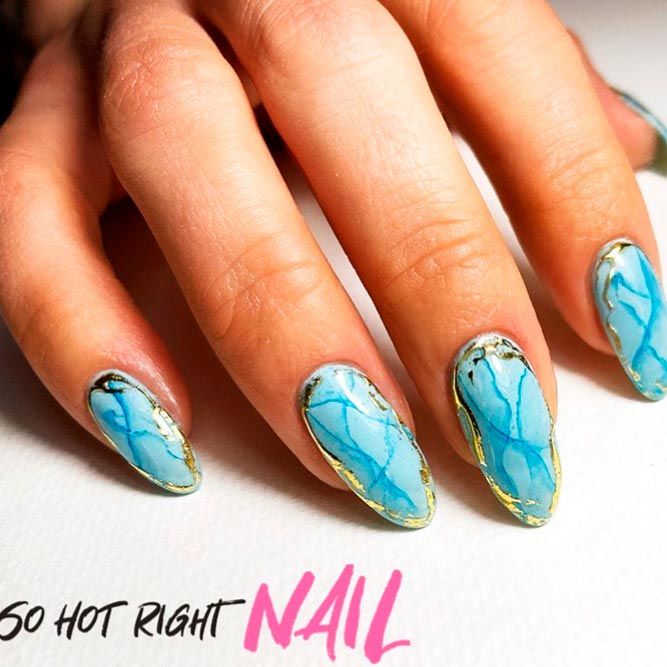 Blue Nails With Rhinestones
When it comes to your nail colors, they are to complete your look. Royal blue nail designs are to represent not only your style and taste but also your perception of the world in general. If you wish to add a little bit of luxury and richness to your blue manicure, you will consider the addition of rhinestone patterns for sure!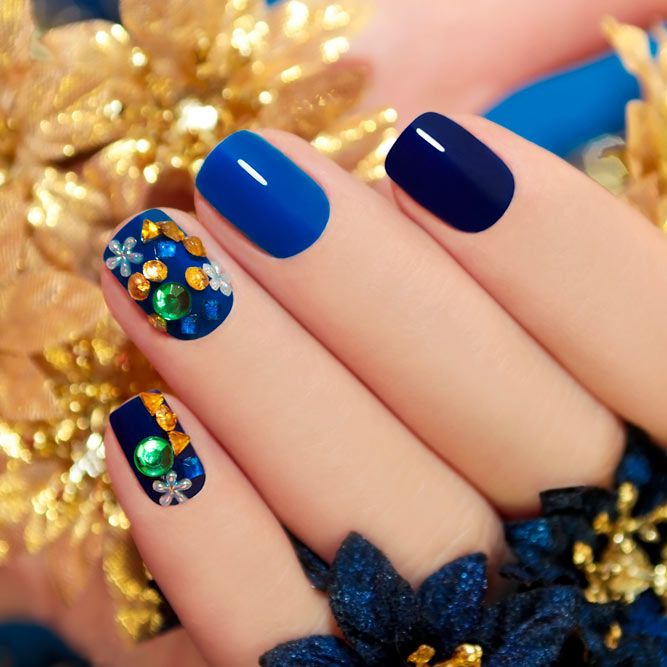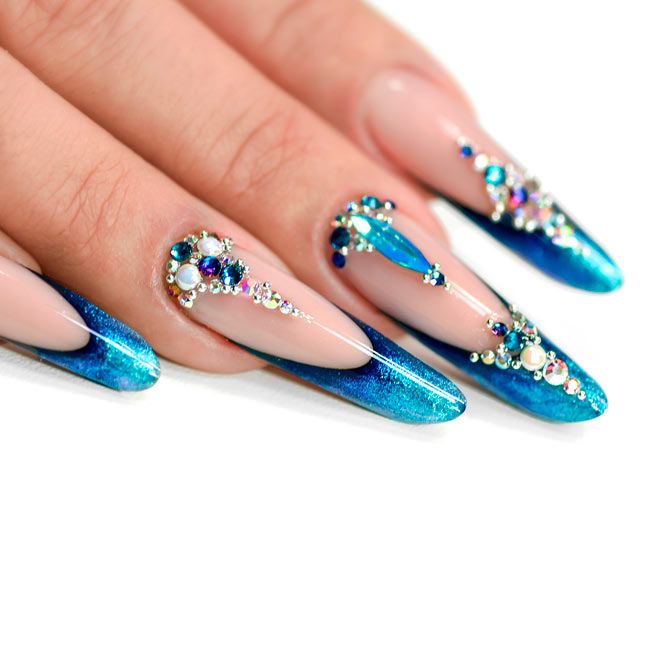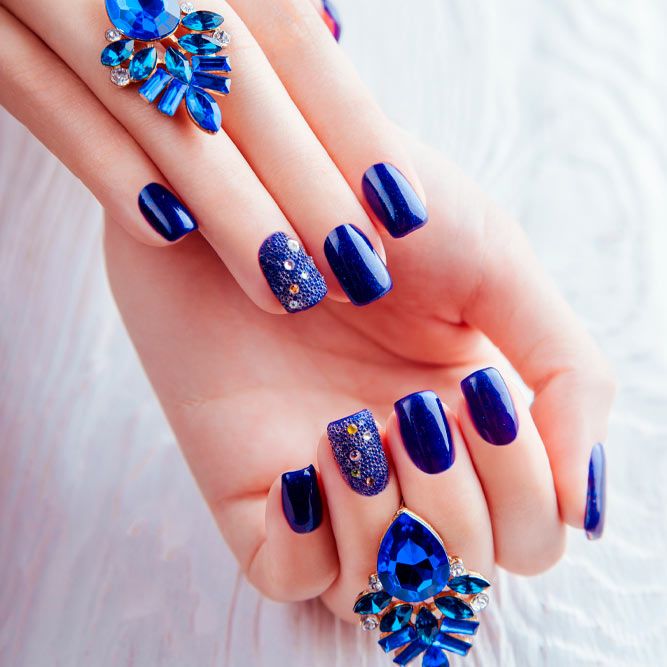 Blue and Silver Nail Art
Cool nail designs combine blue and silver nail art together. They always give a fresh vibe. Blue and silver nail designs are the combination of colors which complement each other well.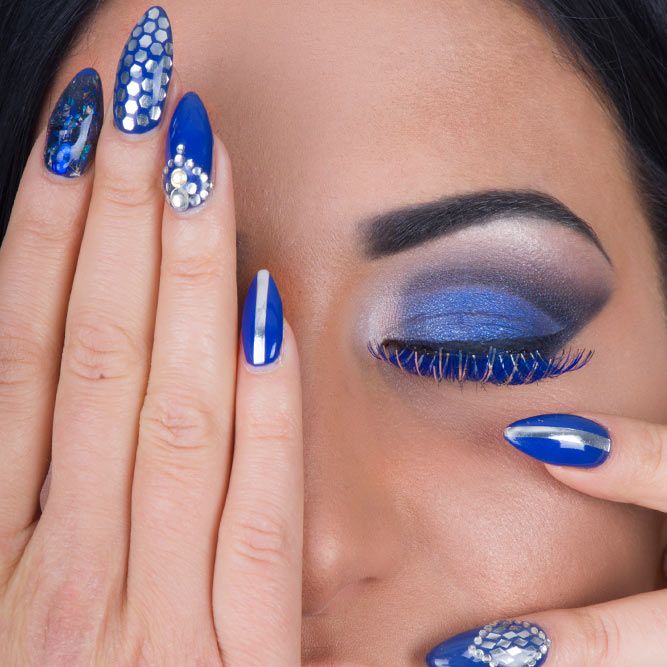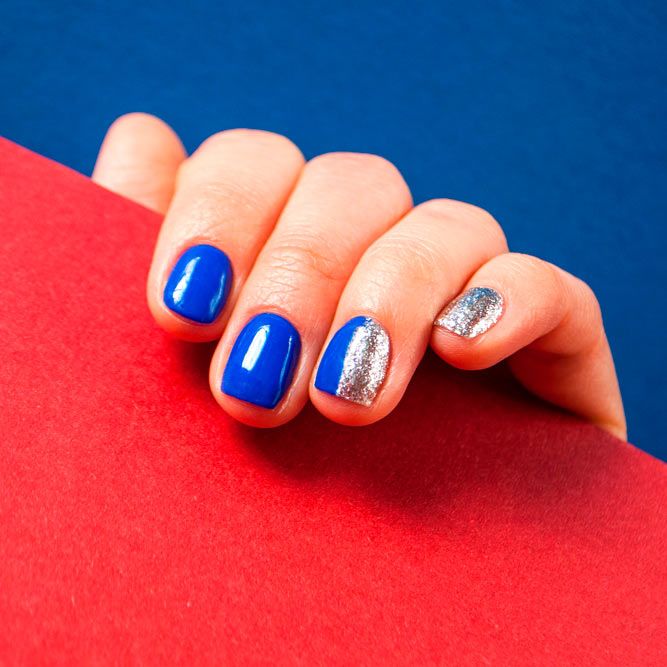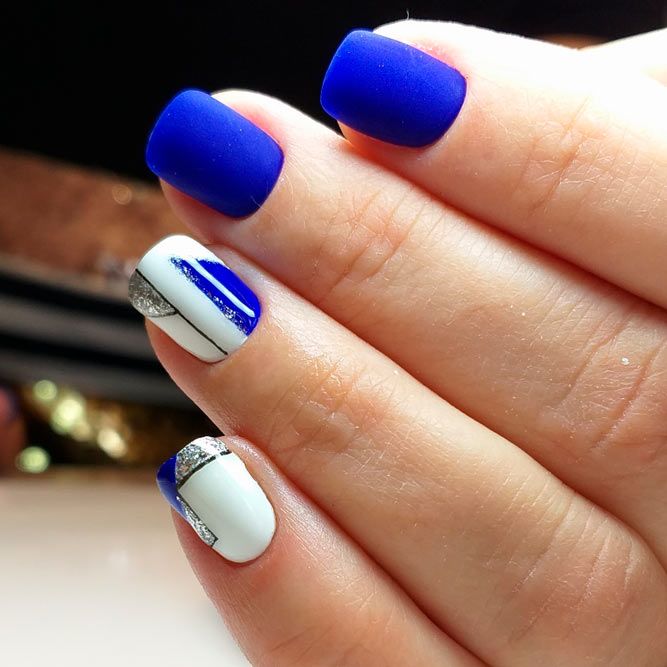 Nice Ideas for Blue and White Nails
Here are gorgeous ideas for blue and white manicure. This perfect combination of color reminds us of summer and sea, which is very cool. The ideal summer nail design.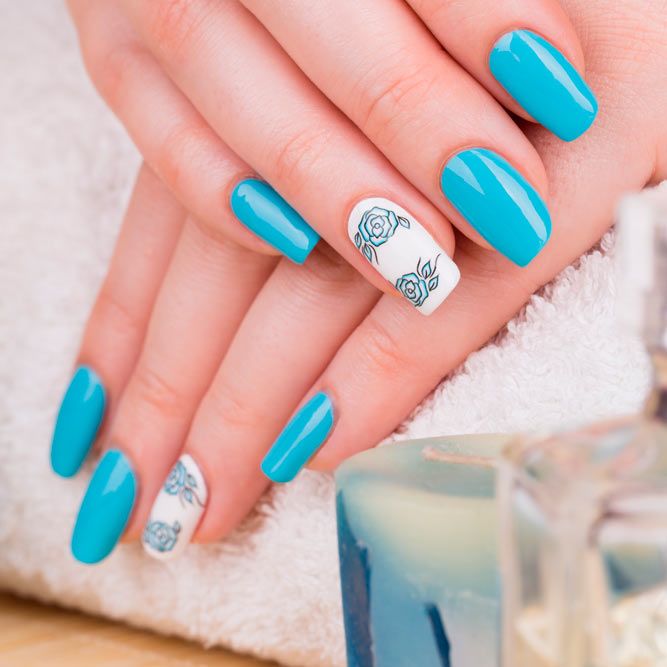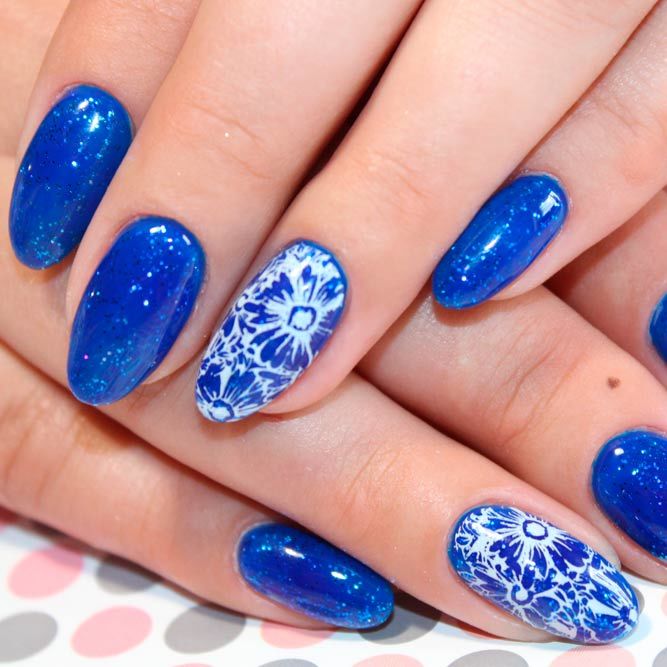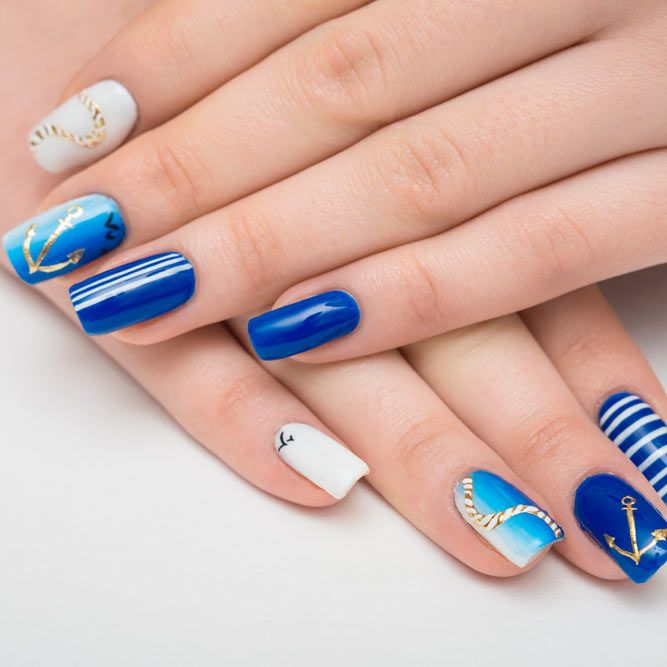 Blue Nails In Abstract Art
Sometimes royal blue nail design is a little bit too much for those of you who prefer pastel shades more. But saturated blue smear adds completeness to the light pastel manicure not to mention that minimalistic abstract designs are quite popular these days. When blue is not enough, you can add a little bit of glitter altogether with other paste hues to your manicure.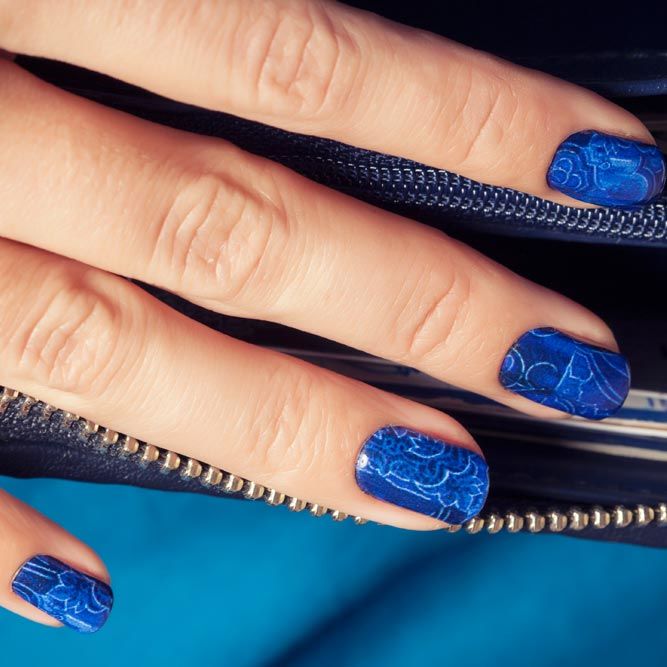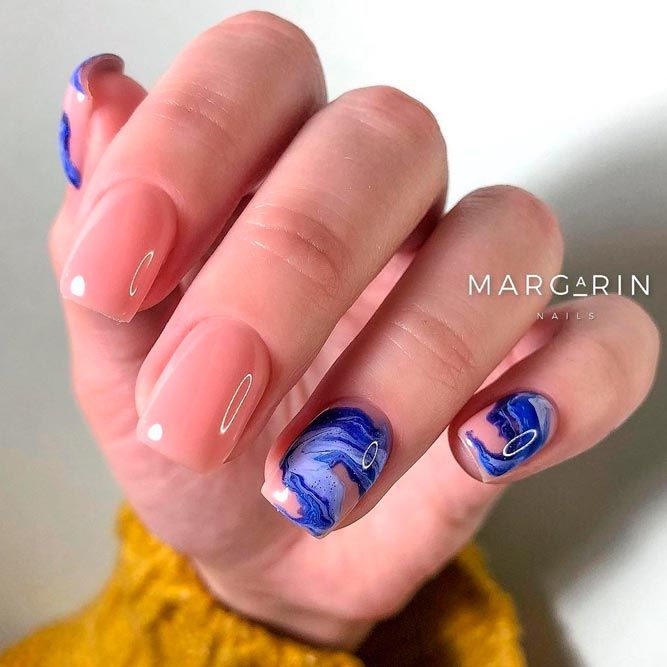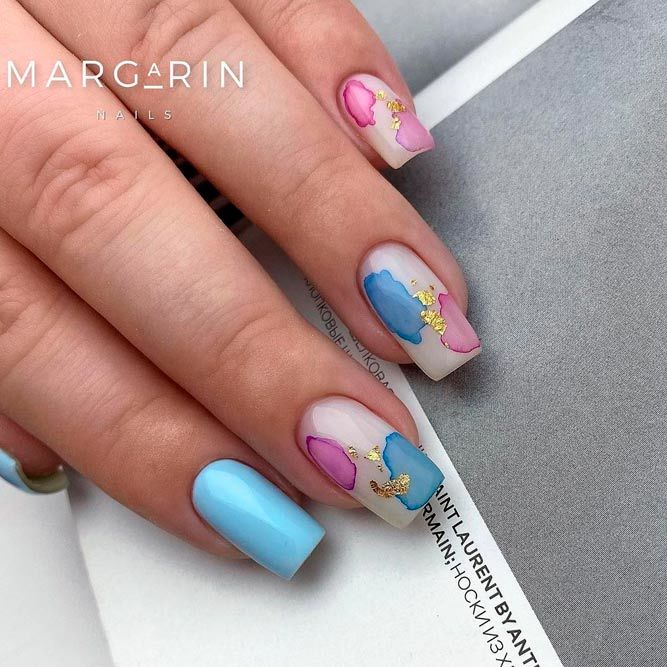 Stylish Blue French Nails Designs
French nail design is absolutely uncomplicated. It looks stylish and fashionable at any time of the year. Moreover, it is combined with any style of clothing.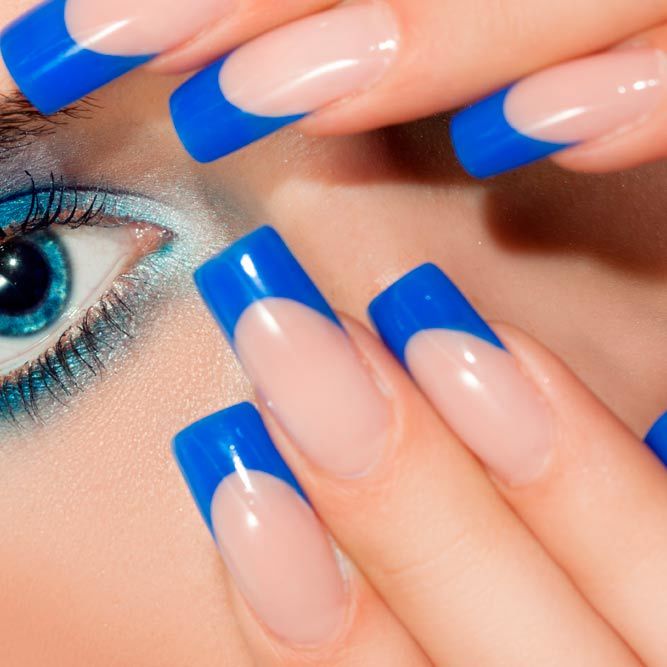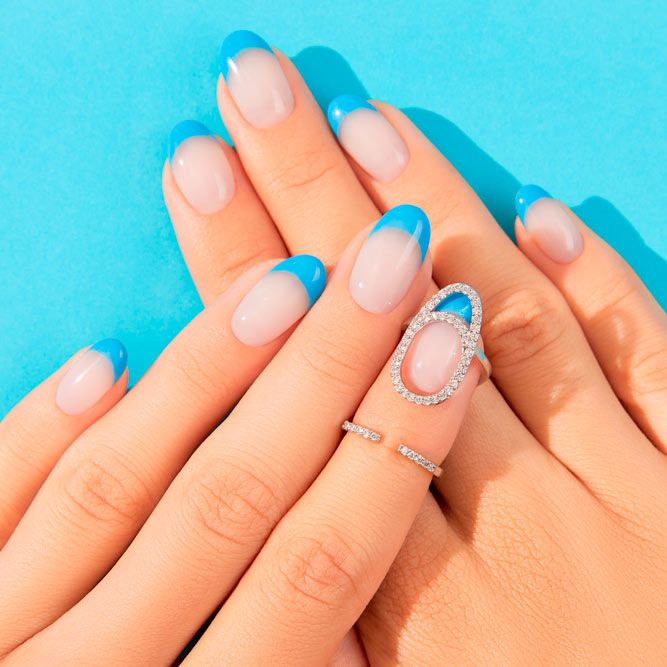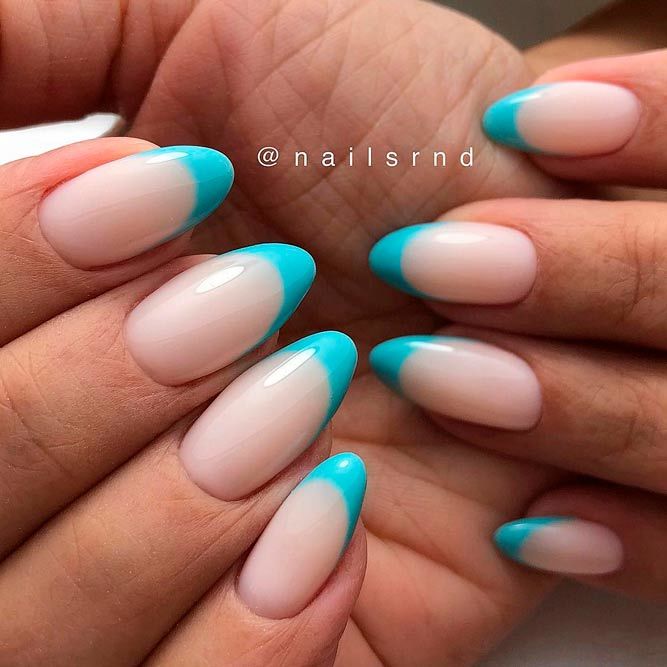 Ombre Blue Nails Designs
Ombre made in rich blue and light colors look original. Without a doubt, this trend will not leave you indifferent.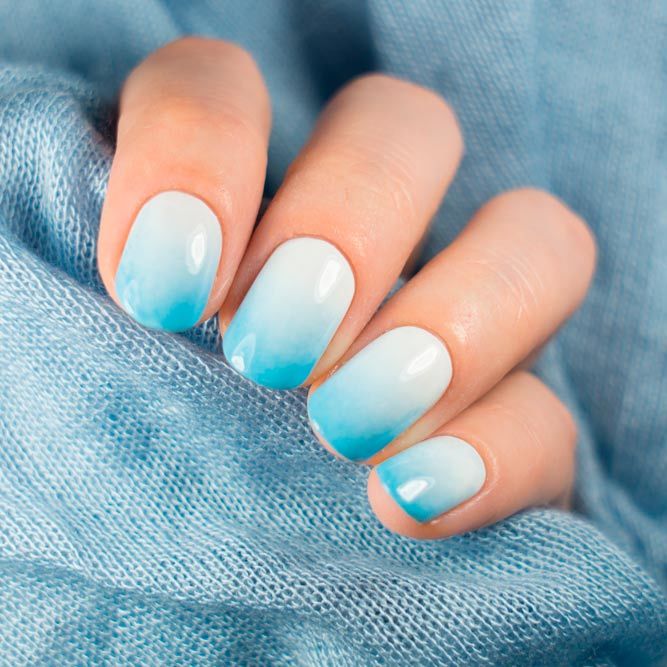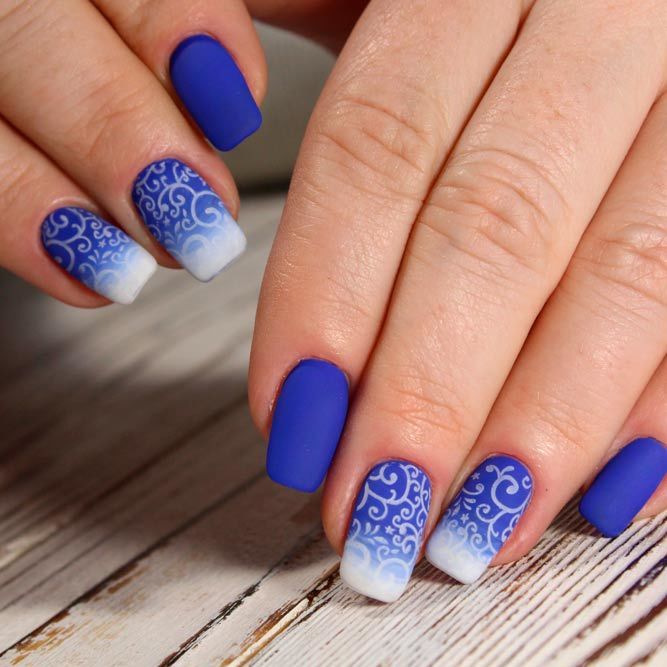 Gorgeous Matte Royal Blue Nail Designs
Matte blue art looks fascinating. Just look at this mixture of two shades of blue, one is bright and adventurous, the other is gentle and calm. So simple yet so eye-catchy!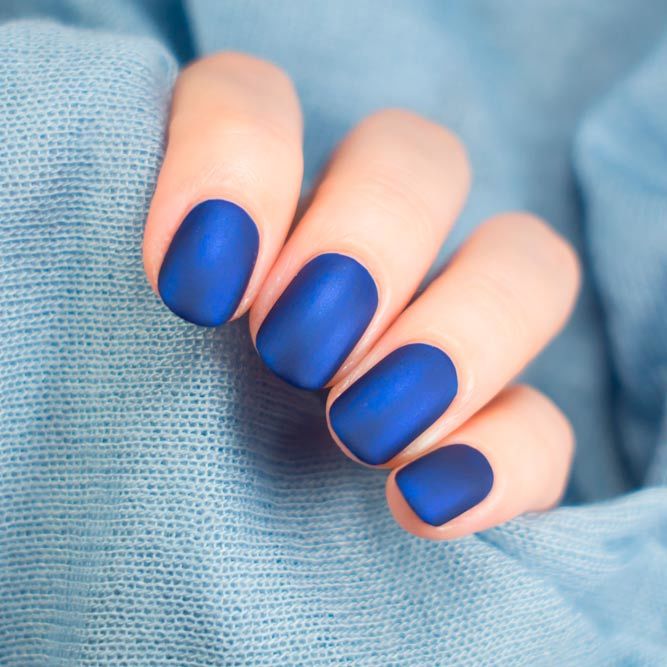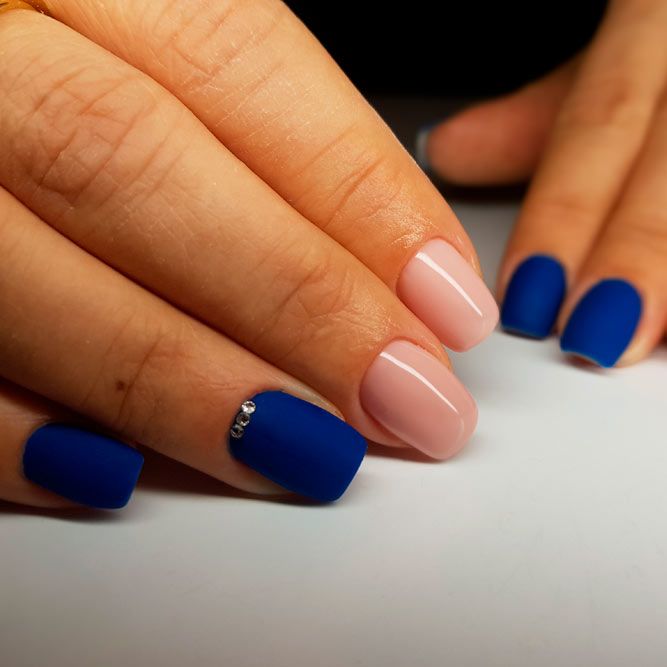 We hope these ideas come to your liking and you will share them with your friends! Do not forget to check for updates!