Long nails will always look more glamorous than most of the designs for short nails. These nail design ideas that we have gathered here will fit both artificial and naturally long nails. From beginners to professionals, everyone can try these nail art ideas. Long nails are a great canvas for creativity. Keep your hands busy right now!
Long Nails With Metallic Stripes
Long nail shapes give us a great opportunity to experiment with nail art. These trendy long nail designs will burst your creativity and imagination, trust us! There are different techniques and tools to get incredible nail designs and experimenting with metallic stripes is surely a thing these days. Pick your favorite design and start your journey!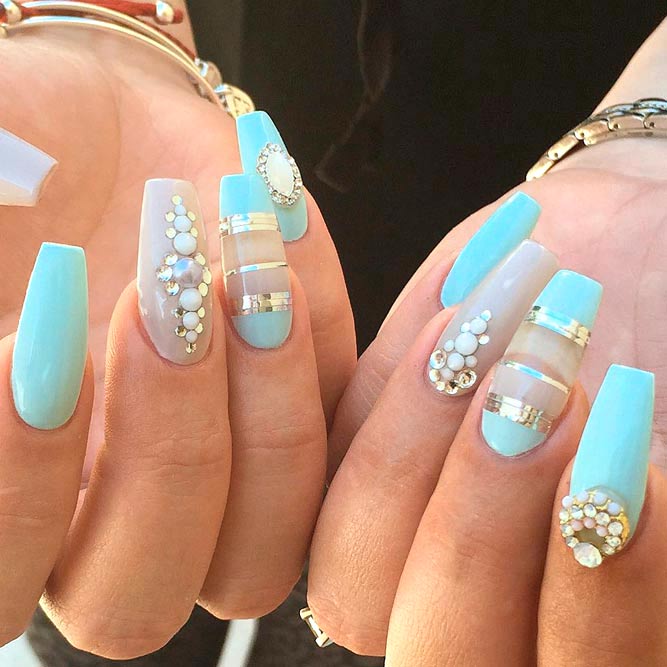 Source:
malishka702_nails via Instagram
Source:
malishka702_nails via Instagram
Source:
philglamournails via Instagram
French Manicure For Chic Look
French manicure is all about the class and elegance, but that does not mean that you can't step away from the tradition. Accenting your nails with diamonds on one finger is a pretty option. But in case you are not into jewels you can always experiment with the shades and shapes a little.
Source:
marlynnaillounge via Instagram
Source:
nailsbymztina via Instagram
Source:
philglamournails via Instagram
Geometric Nail Design For Stylish Geeks
Square nails are in again. Adorn your square nails with geeky geometric designs, and you are ready to start the partying season! We are sure that at least one of these geometric patterns among all the long nail designs will come to your liking!
Source:
getbuffednails via Instagram
Source:
nailartbyfrida via Instagram
Source:
belnailsart via Instagram
Funky Swirls For Extraordinary Girls
The thing about swirly nail art is that it is extremely versatile and can be either as bright as the summer itself or as subtle and calm as a cold winter night. Make your choice, but whichever type you prefer, swirly art designs will add up a fresh spice to your long nails.
Source:
urbannailart via Instagram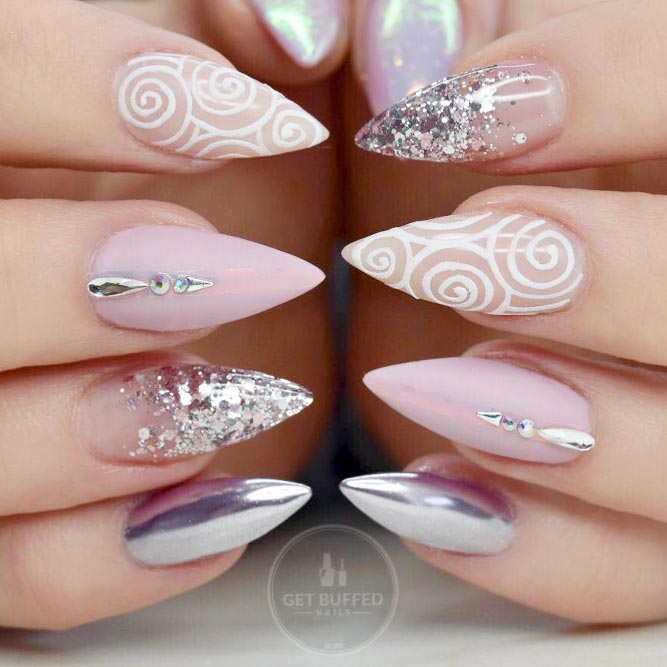 Source:
getbuffednails via Instagram
Source:
murka_vk_nails via Instagram
Glitter Accent For Classy A Look
These cute long nails with glitter will turn you into a princess. They look so glamorous that they may turn any of your looks into the evening one. As you see, the possibilities are endless when it comes to long nail designs. But we believe that nails with diamonds and glitter are still on the top. Either gentle and neutral or bold and bright glitter accent will take any design to a whole new level!
Source:
riyathai87 via Instagram
Source:
merlin_nails via Instagram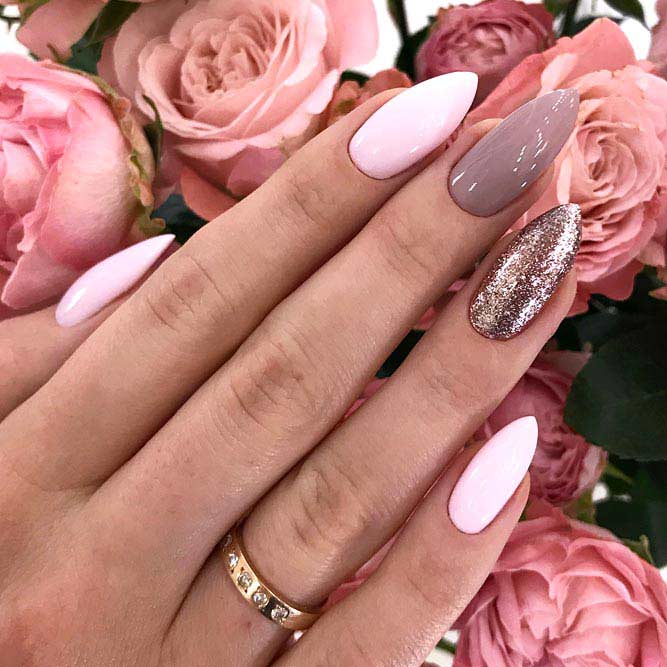 Source:
tami_tamichka via Instagram
Amazing Ideas Of Ombre Nail Designs
It seems that ombre technique is not going to stop trending ever. Can't say that it is a bad thing, right? Pastel ombre nails are ideal for the daytime, while these bright neon nail design will work for a night out and the party time well.
Source:
jossannails via Instagram
Source:
imogenfoxylocks via Instagram
Source:
puro.nails via Instagram
Main photo by Tami_tamichka