These days, the decision of the next mani can be a lot more difficult than it seems at first glance. The thing is that with new designs and different nail shapes appearing every day, it sometimes can be quite challenging not only to monitor all of them but also to pick the best one for you personally. Not sure what are the shape of the nails? No worries. We decided to make your life a lot easier and give you some insight into the matter right now. On top of that, we will tell you which shape is the most flattering for you individually so that you will never have to question if it is the right shape for you!
ADVERTISEMENT ‧ CONTINUE READING BELOW
How To Determine Which Nail Shape Is The Best?
So, are you still confused about which nail shape is the best? There are no good or bad nail shapes, there are just those that do not suit you personally. That is basically one of the reasons why there are so many of them – so that everyone would be able to find a mani shape that flatters their hands. Thus, to keep yourself informed on different shapes of nails as well as their main benefits, let's discuss each of them in greater detail.
Here is the list of main nail shapes to choose from so that your next visit to the salon can be planned in advance!
Conntent:

ADVERTISEMENT ‧ CONTINUE READING BELOW
Popular Classics: Long Square Nails
All of us have different nail beds, and it is crucial to pick the shape that will flatter yours best. If you have narrow nail beds, the prettiest shape to trim them would be the square one. Square nails look elegant and classy, especially on longer nails. What is more, there is never any limit as for the designs to pull off with this shape!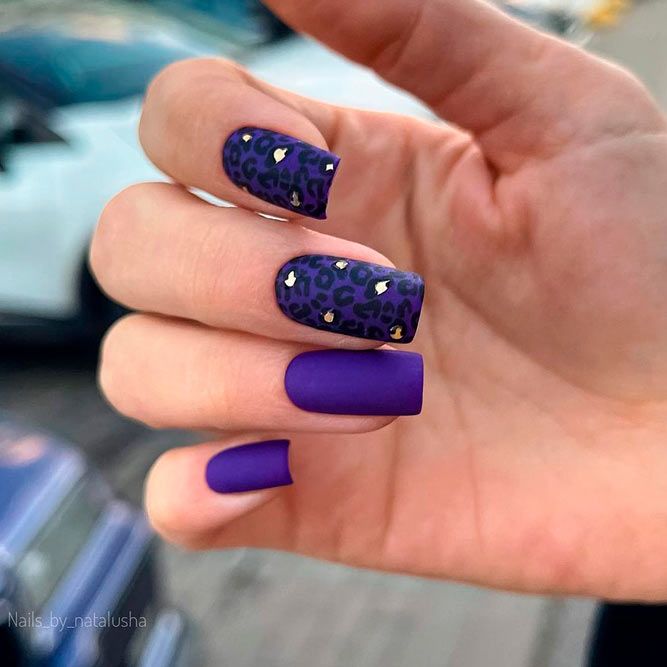 Source:
nails_by_natalusha via Instagram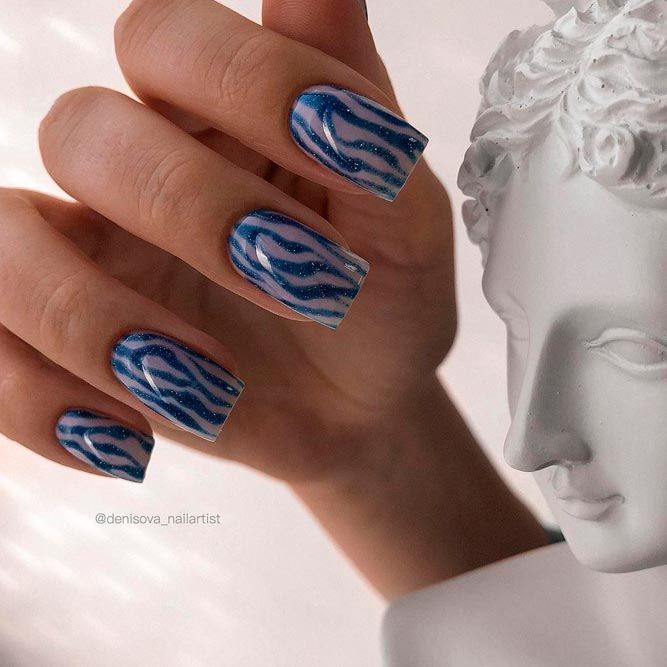 Source:
denisova_nailartist via Instagram
The square shape is one of the most popular, and there`s nothing strange about it. Simple and classy it will be so good looking with any length you choose. If you want your nails to always look neat and as if you just went out of the nails salon, square nails are the right choice. Have a look at these long ones, and you will understand that they are perfect for experimenting with any colors and nail ideas.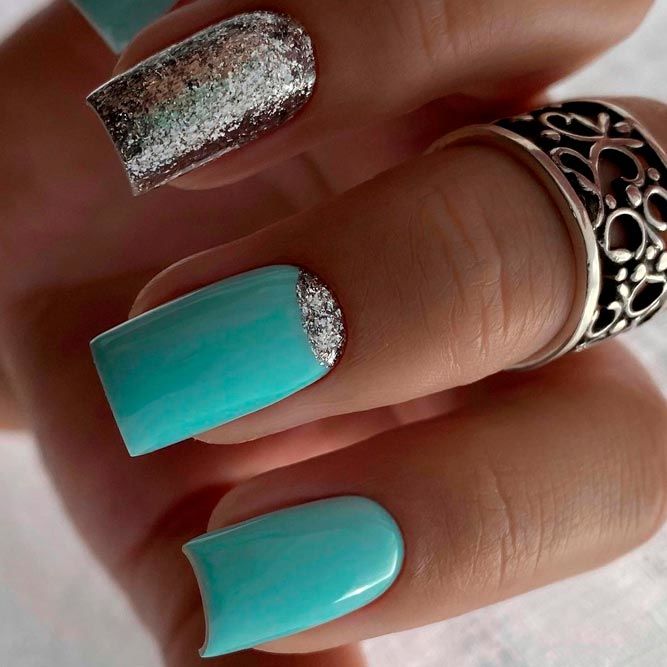 Source:
zhannanails via Instagram
Short Square Shape For Practical Women
Practical women want to be practical in everything and nail shapes are surely not the exception. In case you one of those busy ladies, who spends too much time at the office or elsewhere working, the short square shape will definitely rock as an outstanding formal look.
Be careful with silky things though, since the sharp edges can sometimes do damage to gentle materials.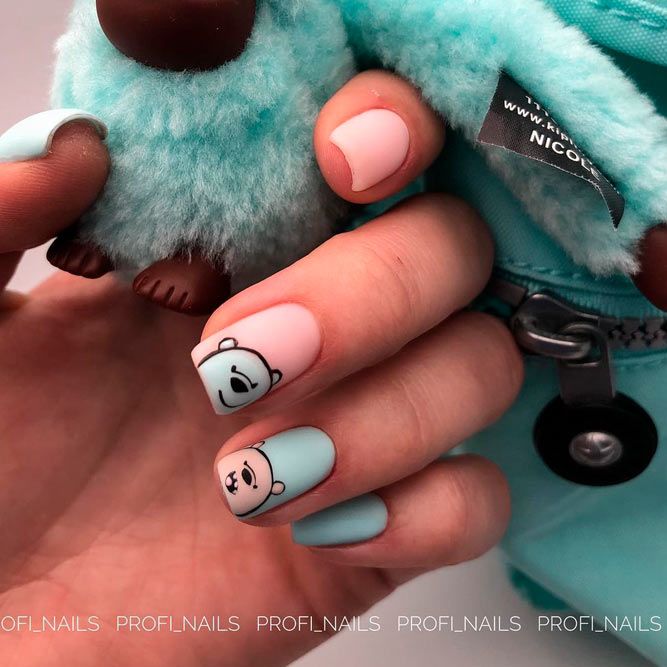 Source:
profi_nails via Instagram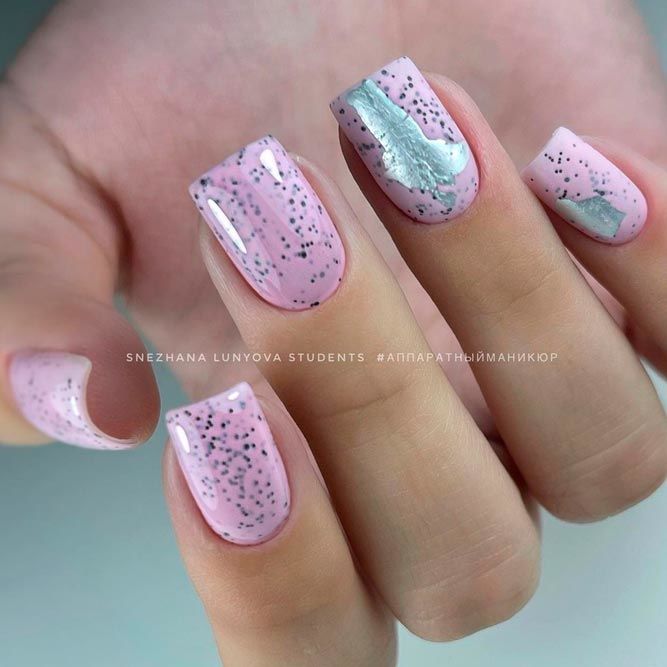 Source:
snezhana_lunyova via Instagram
Are you always on the run and don`t want the length of your nails to be too long?
For our busy ladies, we have their own square nails idea. Keep them short and elegant with using nude colors, and you will always be pleased with the way your nails look. Isn`t that what you are looking for a daily basis?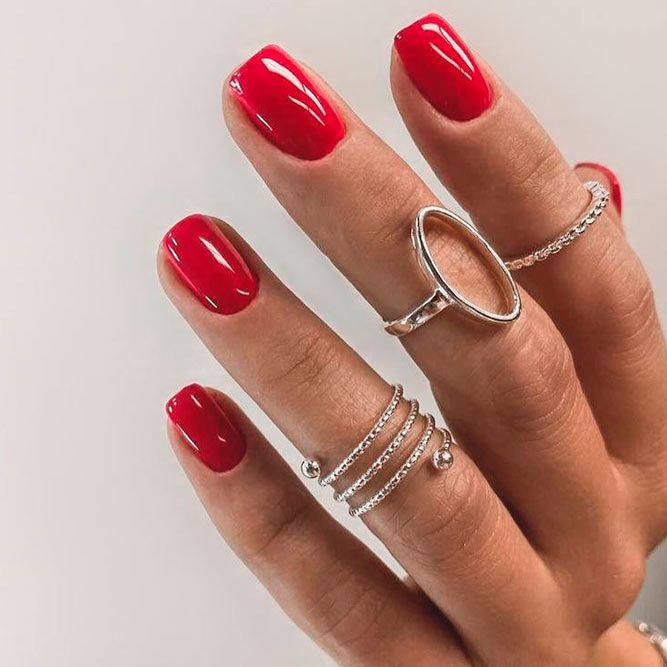 Source:
profi_nails via Instagram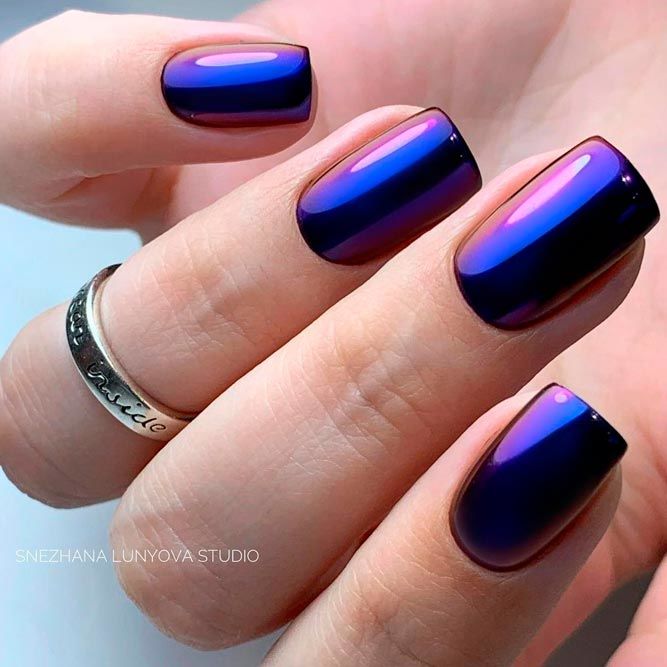 Source:
snezhana_lunyova via Instagram
ADVERTISEMENT ‧ CONTINUE READING BELOW
Long Squoval Nails For Those Who Hates Sharp Edges
Squoval nails will suit those of you who are not fond of both sharp edges and long nails. What is more, the squoval shape is rounded around the edges and the tip, which makes it not that easy to break or chip. For busy women, it is totally a winning situation.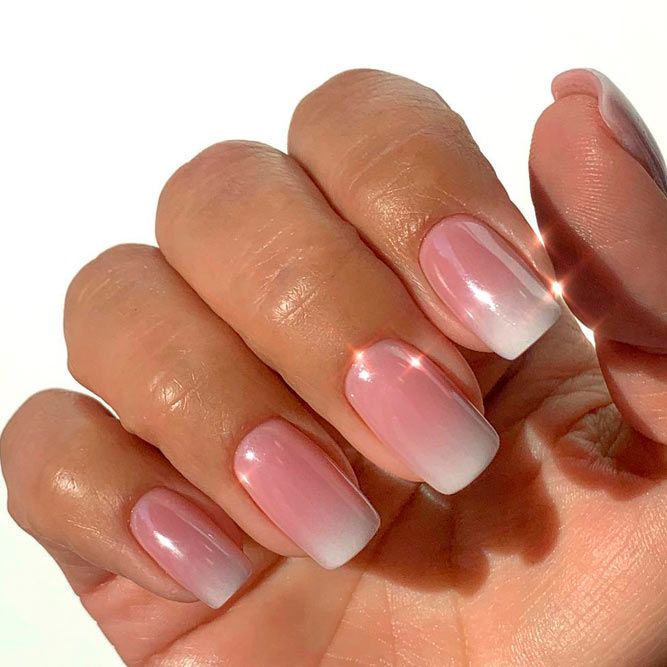 Source:
snezhana_lunyova via Instagram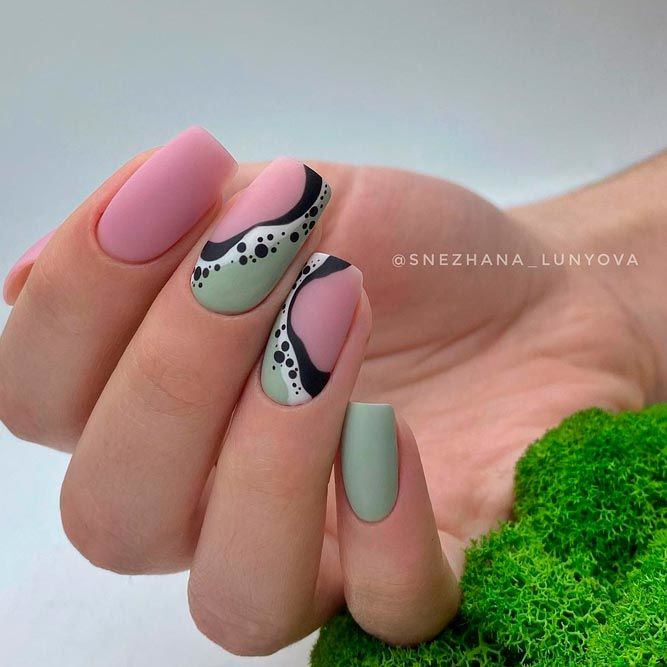 Source:
snezhana_lunyova via Instagram
We love a squoval shape because of its convenience. The same square one but perfected with rounded edges, it is a must for those who like comfort and beauty. Due to its softness, a bit of length is not a problem at all so don`t be afraid to experiment with squoval nails long. All of the colors and design will look gorgeous on them for sure.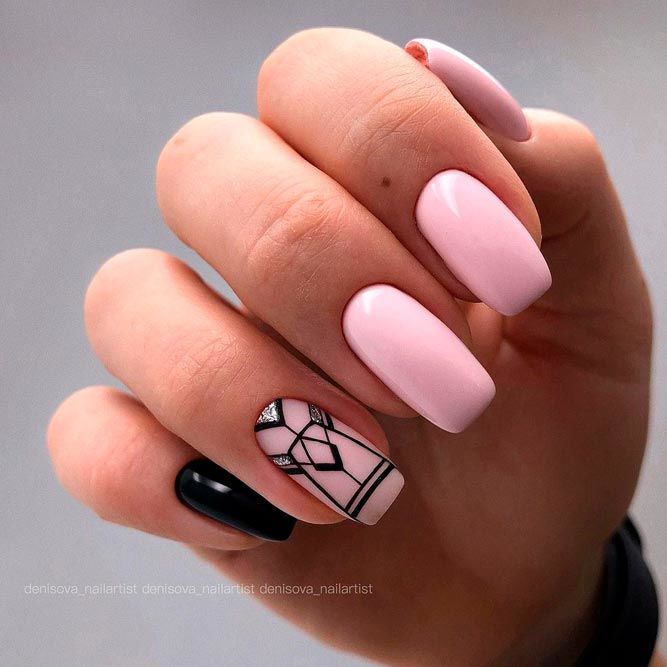 Source:
denisova_nailartist via Instagram
Short Squoval To Maintain The Shape Of Natural Nails
Natural nail shapes are popular too that is why if you started to worry that you may look out of date – do not! The short squoval shape is the best to represent the natural shape all you need to do to make it trendy-looking is a proper nail design. Classic nail art ideas will help you rock this form just perfectly.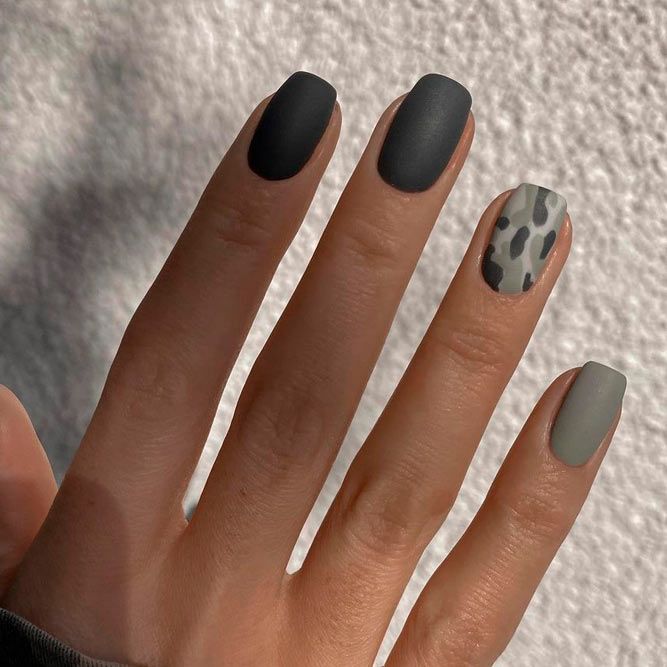 Source:
profi_nails via Instagram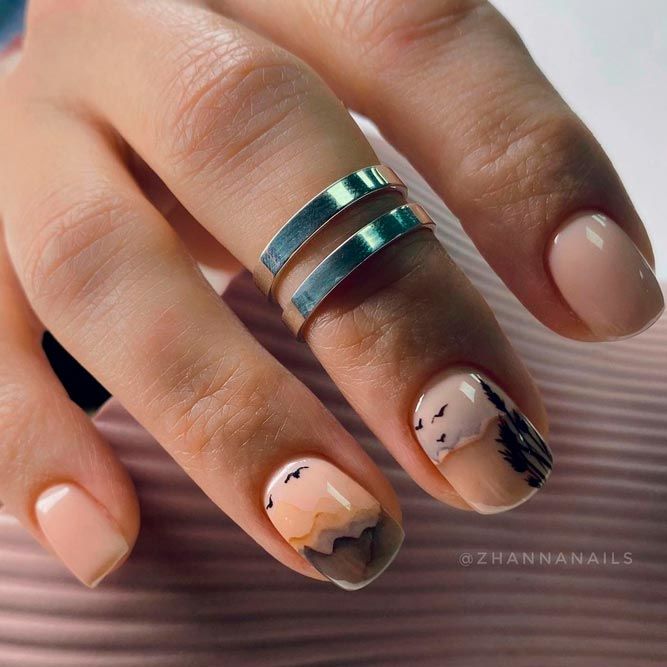 Source:
zhannanails via Instagram
We love natural looking nails. And you? Fresh and neat squoval nails short will be a perfect canvas for trying any color and design your heart desires. Dark shades or nude ones will make your nails look super stylish so make your choice and enjoy how natural your nails look!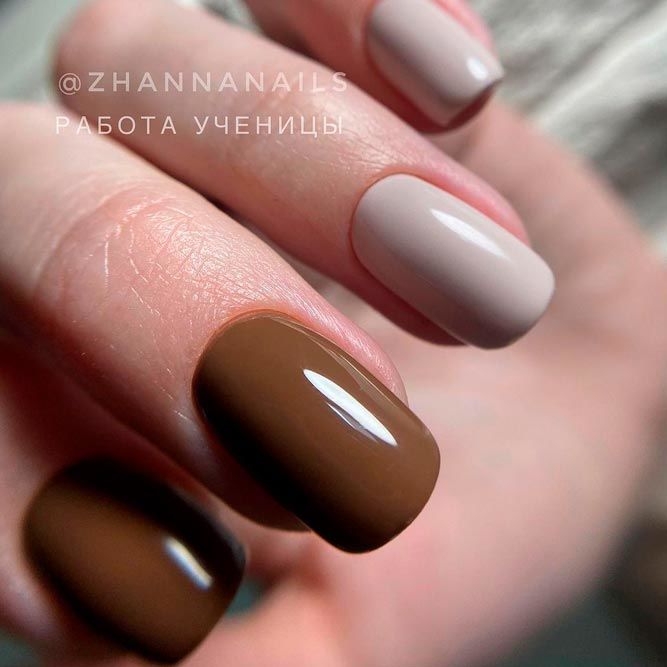 Source:
zhannanails via Instagram
Long Rounded Nails Shape
Rounded nails are probably the most popular shape.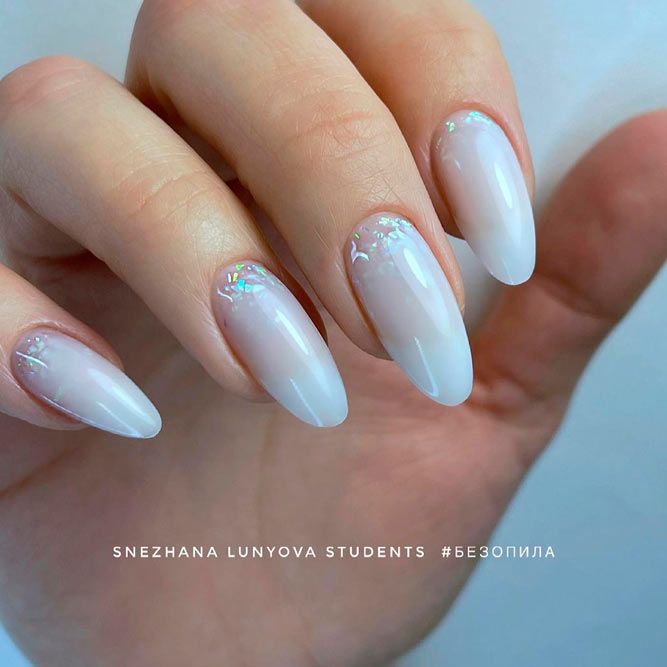 Source:
snezhana_lunyova via Instagram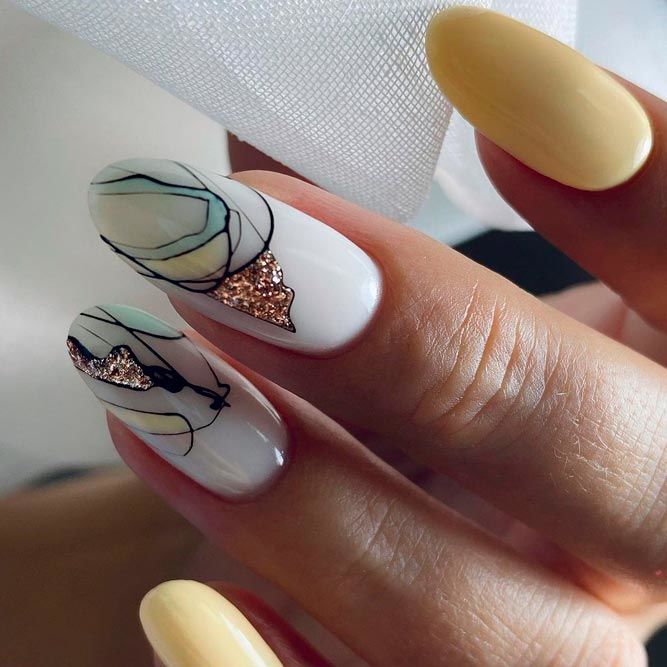 Source:
zhannanails via Instagram
What a great idea for women who prefer long nails! Decorate your nails in any way you like, and they will look gorge with such a shape!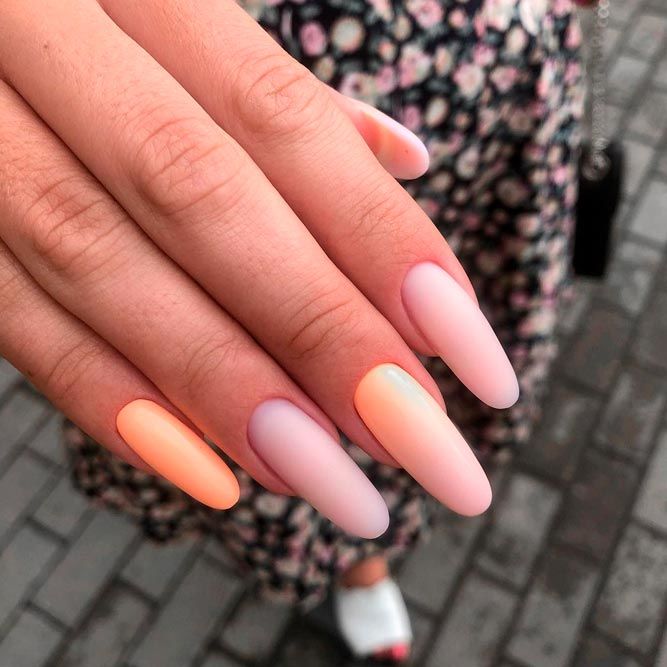 Source:
mariapro.nails via Instagram
Short Nails With Rounded Shape
Another great shape for natural nails would be the rounded one. Uncertain what do round nails mean? Those are the nails that have straight sides and rounded up tips so that they replicate the form of your fingertip.
This is the most durable shape there is and if you do not want to pay attention to your mani too often – this would be the best one for you!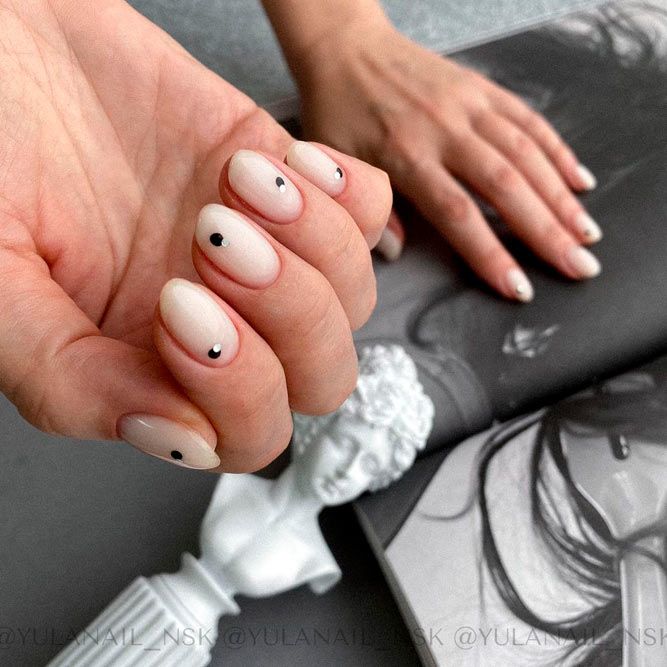 Source:
yulanail_nsk via Instagram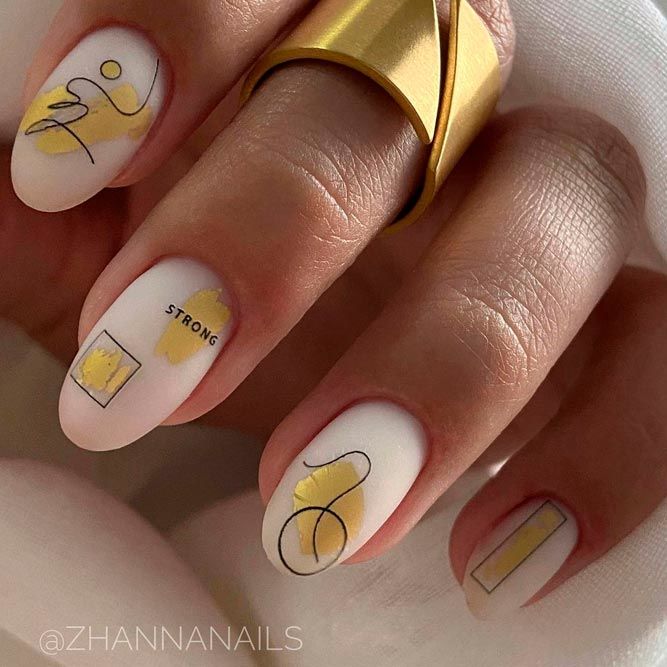 Source:
zhannanails via Instagram
Short round nails are the ones that will make your routine so much easier. No need to always carry a file with you in case the edge breaks, as the round shape will keep the nails secure. Play with different designs and colors while keeping your nails natural. The best choice for women who are not keen on spending hours on their nails but still want to have a trendy looking manicure.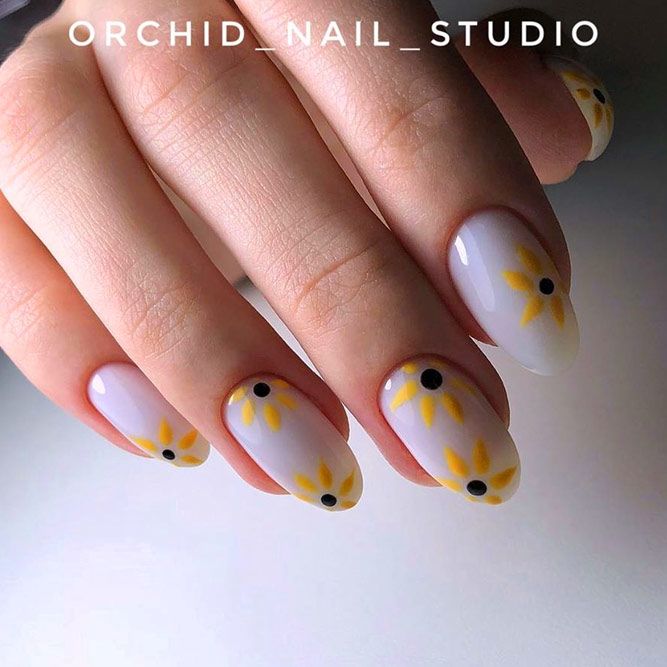 Source:
orchid_nail_studio via Instagram
Timeless Classics – Long Oval Nail Shapes
Oval nails are different from round ones; the thing is that to get there you need to file your nail down and then curve it at the tip. However, they are still as durable and have lots of other advantages.
If you think that your fingers look too chubby or fat that would be the most flattering shape there is for you!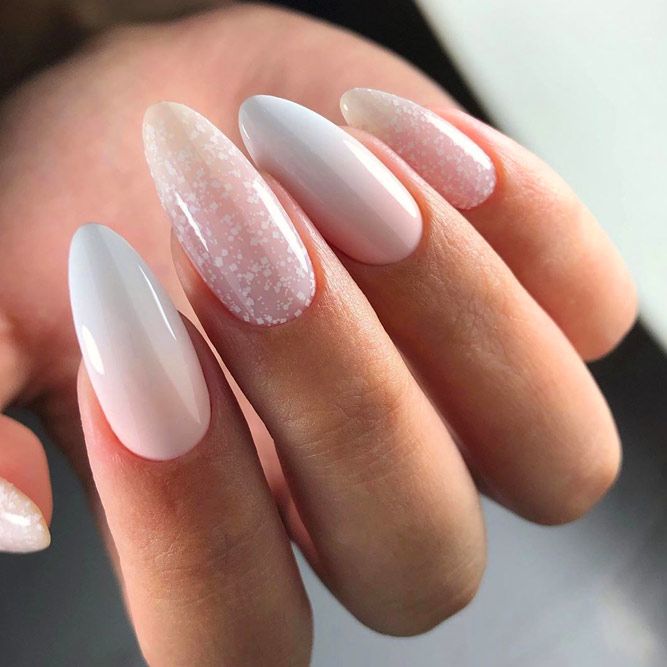 Source:
mariapro.nails via Instagram
Long oval nails are an excellent choice for those ladies who prefer their fingers to appear longer and thinner. They for sure will make you feel more confident about the appearance of your hands especially if you add a beautiful design for a match. Play around with different ideas, and you will love this shape!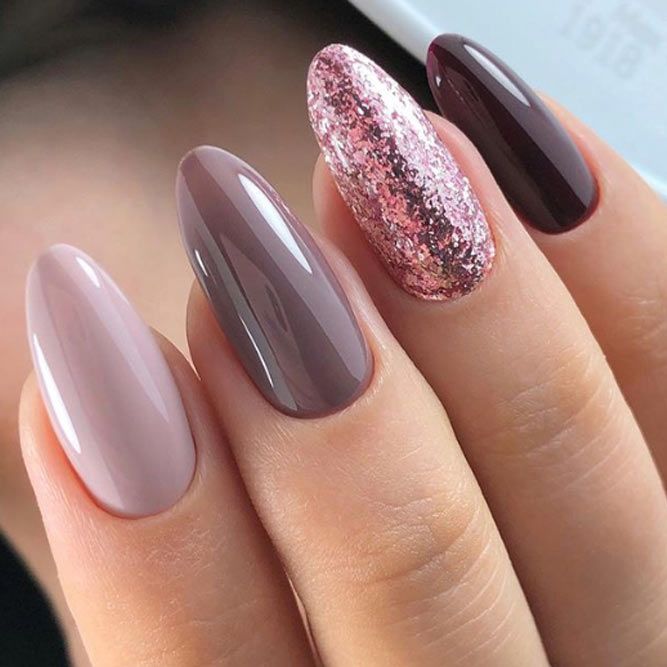 Source:
mariapro.nails via Instagram
ADVERTISEMENT ‧ CONTINUE READING BELOW
Oval Short Nails To Look Like A Princess
In case you want to grant your short nails some royal vibe then you should think short oval shape in the first place. After you are ready with the shape it is time to come up with the design elegant and luxurious, do not forget about that.
Short oval nails will come in more than handy for those who have to deal with wide nail bed; they will narrow down the width so that your fingers will look slim and elegant.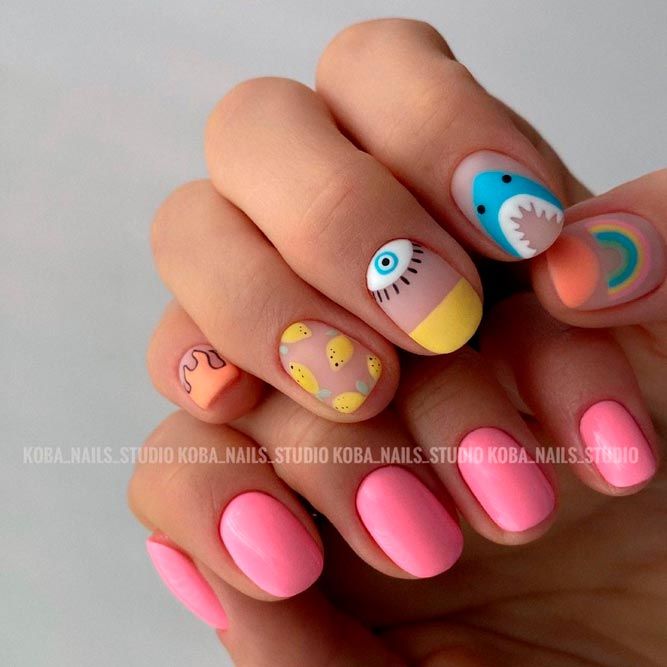 Source:
koba_nails_studio via Instagram
Another natural idea that will not leave you with a boring result for sure. Neat looking nails will be gorgeous with any design you choose. Some people can`t stand having their nails long but still would love to feel the style they bring to the appearance. If you are one of them, then this nail shape is for you.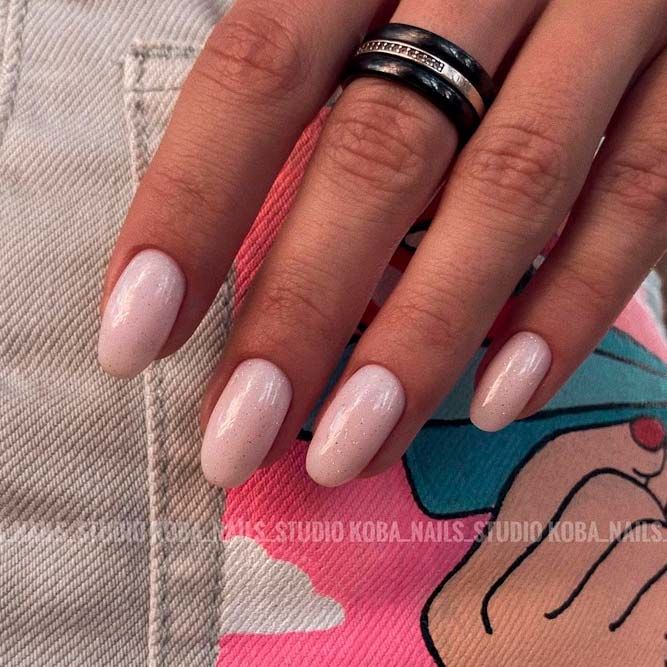 Source:
koba_nails_studio via Instagram
Gorgeous Long Almond Nail Shape For Extra Chic Manicure
Almond nail shape is similar to oval one, but they are still different. The thing is that almond nails are usually a little bit longer and seem to remind of an actual almond. However, it is also one of the best nail shapes for chubby fingers in case you wonder.
But it is quite difficult to pull off this shape with natural nails since it usually needs some strengthening like acrylic or gel application.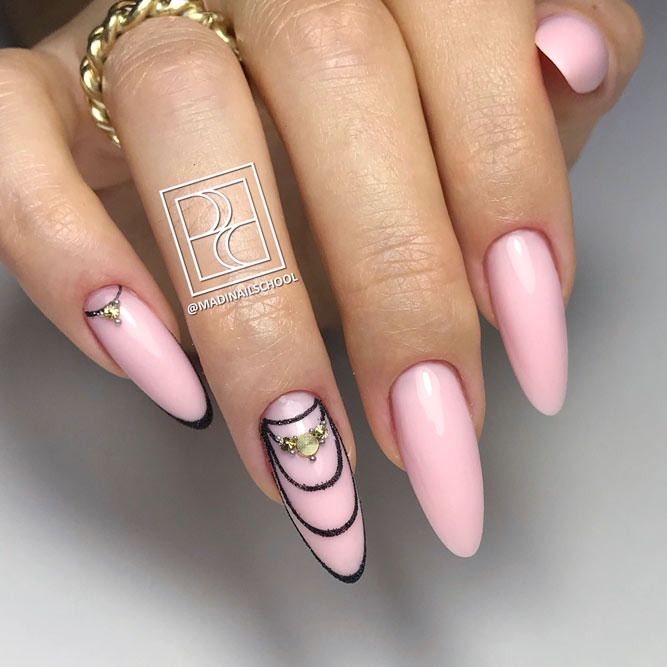 Source:
murievamadina via Instagram
If you love experimenting with different nail shapes, almond nails long are perfect for you. The chic they bring to any design will make your heart beat faster every time leaving you with a beautiful look. Some creative ideas that you wouldn`t dare try on other shapes will be stunning here.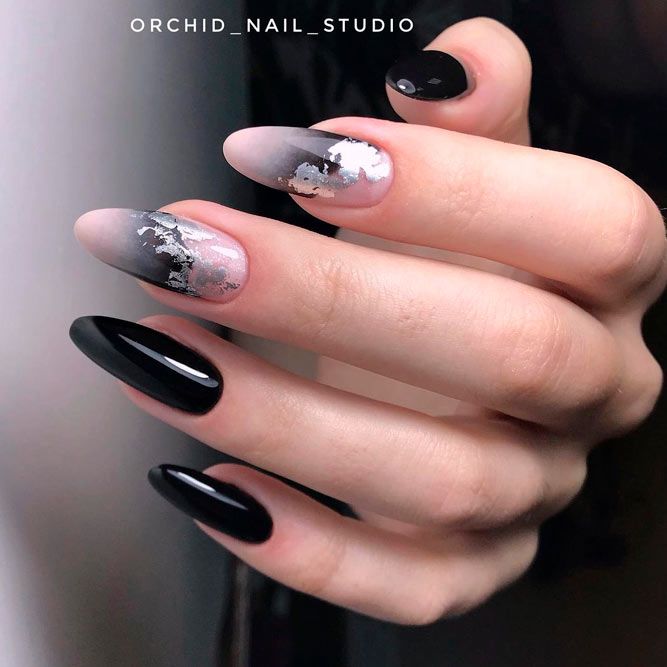 Source:
orchid_nail_studio via Instagram
Short Almond Nail Shape
A short variation of such a shape is still the one that you should definitely try. Especially, if you love your nails of short length. Pick some stylish designs to go with them and enjoy the beauty you have on your short almond nail shape decorated. Natural but still glamorous.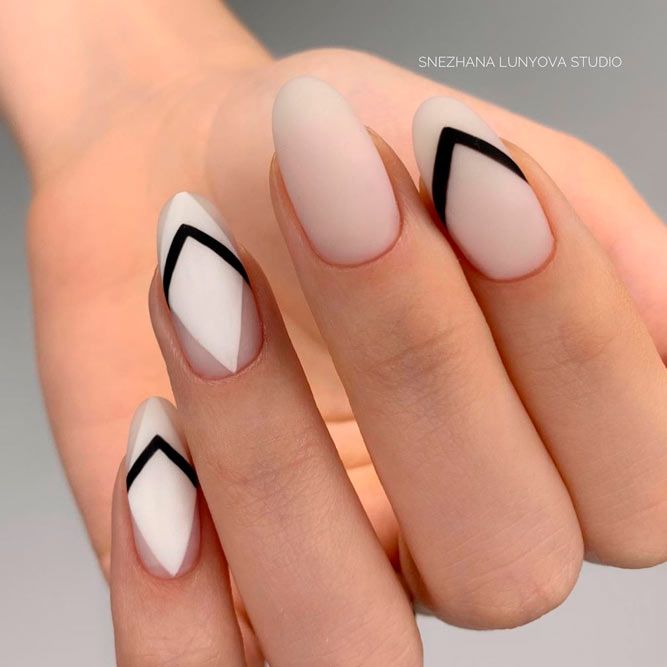 Source:
snezhana_lunyova via Instagram
A medium length almond shape is here to amaze you. So stylish but still classy and elegant it will make any look you are wearing complete. If you consider yourself to be into every detail when it comes to your appearance, then it is your go-to choice. So gorgeous with any color that you choose, such a shape will become you favorite one.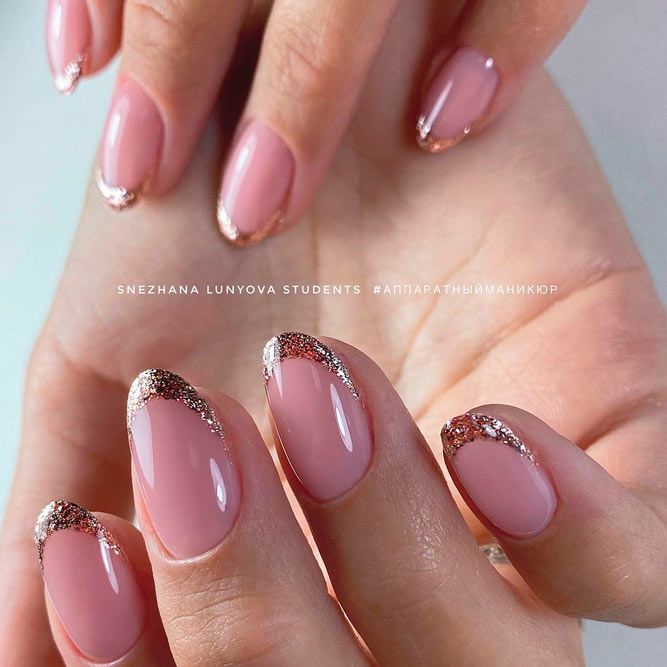 Source:
snezhana_lunyova via Instagram
Long Coffin Nails – Most Popular Nail Shape
Coffin nails are surely one of the most popular shapes among the celebrities, and there is no wonder why. If you are the owner of really long nails, this shape grants you room for experimentation and a little bit of shock. You may also have heard of them as ballerina nails. But, are ballerina and coffin nails the same? Actually, they are. To some, long tapered nails with a square tip resemble a coffin, while others see ballerina's slippers in them. So, the way you are going to call them is pretty much the matter of taste. Apart from the dramatic look, this shape requires you to have really strong and healthy nails. Otherwise, your claws may not withstand the length and the shape.
However, in case you are not against adding some acrylic to your nails then you can easily play around with the shape and the whole lot of ideas to pull off.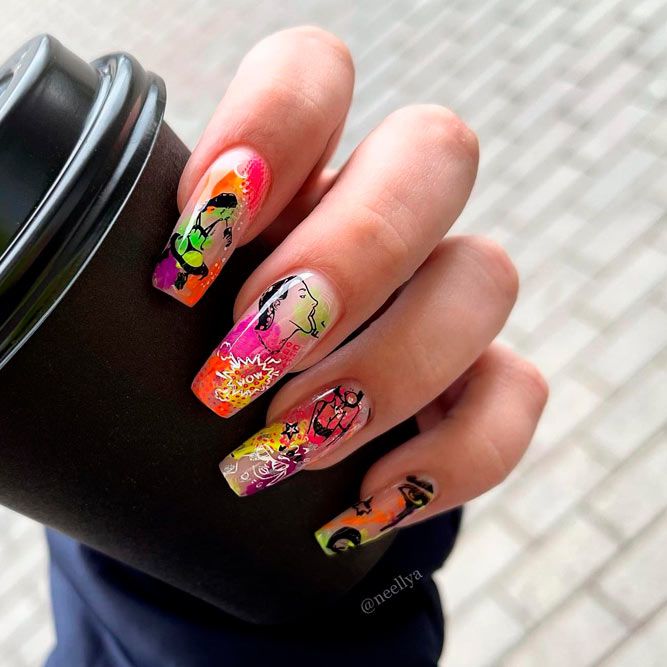 Source:
neellya via Instagram
So many variations of nail designs that you can rock. Think about glitters and other décor nail ideas. Combinations of colors and structures will be looking so glamorous on such a shape that you won`t be able to resist experimenting more with it.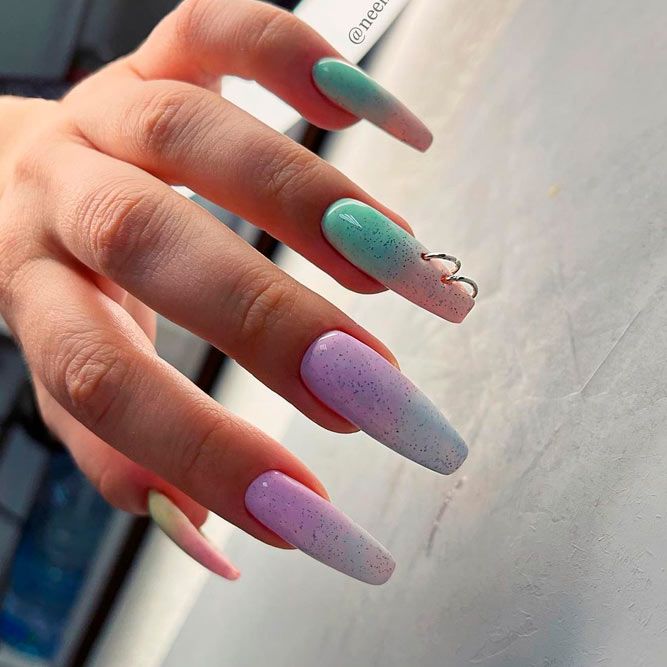 Source:
neellya via Instagram
Amazing Short Coffins: Bold But Not Too Extravagant
It is true that coffin shape can be a little shorter too. In such a way, you will still preserve the room for experimentation but with lesser drama and extravagance.
Beware of the fact that too short coffins may look out of place and can add unnecessary shortness and chubbiness to your fingers.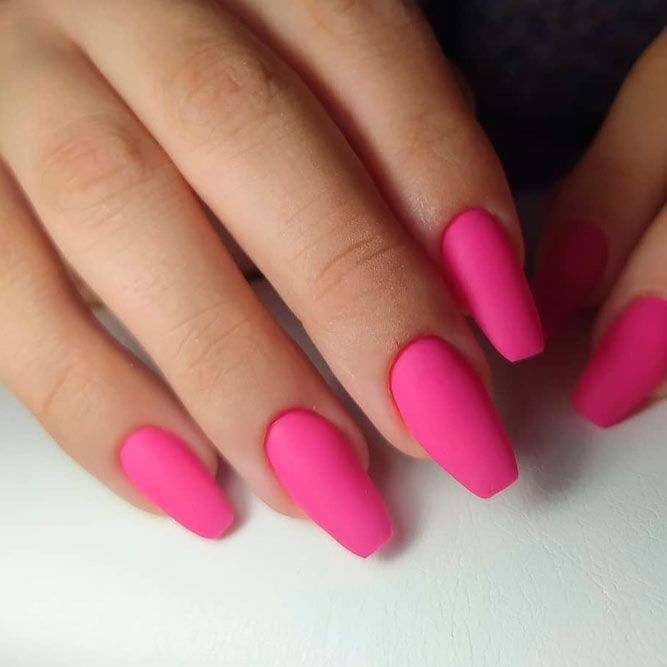 Source:
innasavchuknail via Instagram
Don`t think that such an unusual shape is not for you if you prefer a medium length. Short coffin nails are so amazing too! They leave space for experiments while still being more practical. Are you up for trying them?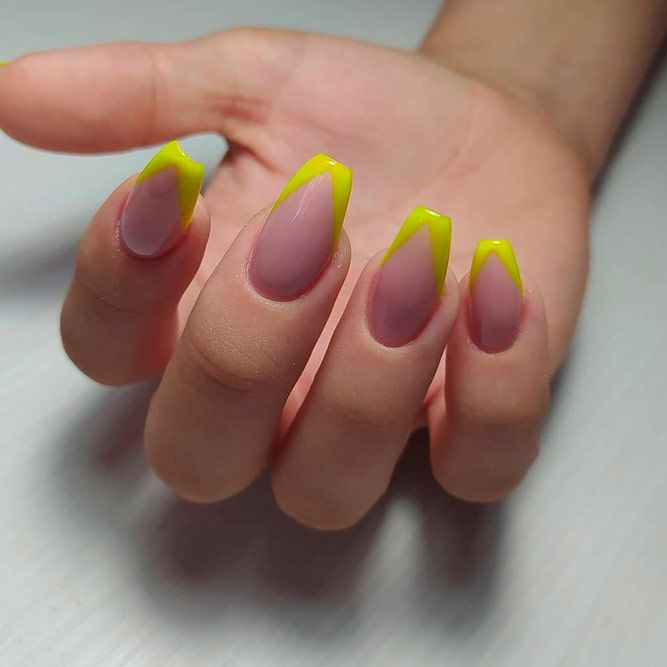 Source:
innasavchuknail via Instagram
Long Stiletto Nails For Girls Who Not Afraid To Experiment
Those of you who are all in for the experimentation and extravagance will surely need to think about getting stiletto nails. Don't know what are stiletto nails? Then we will give you an idea. Those are long claws that are shaped so that they taper to a pointy tip. Stilettos are very sharp nails with lots of room for pulling off various nail art ideas. However, there is a number of activities you will have to forget about: putting on lenses, playing with the baby, etc. There is always a high risk of injury, but on the other hand, such a nail shape looks mesmerizing and breath-taking not to mention artistic.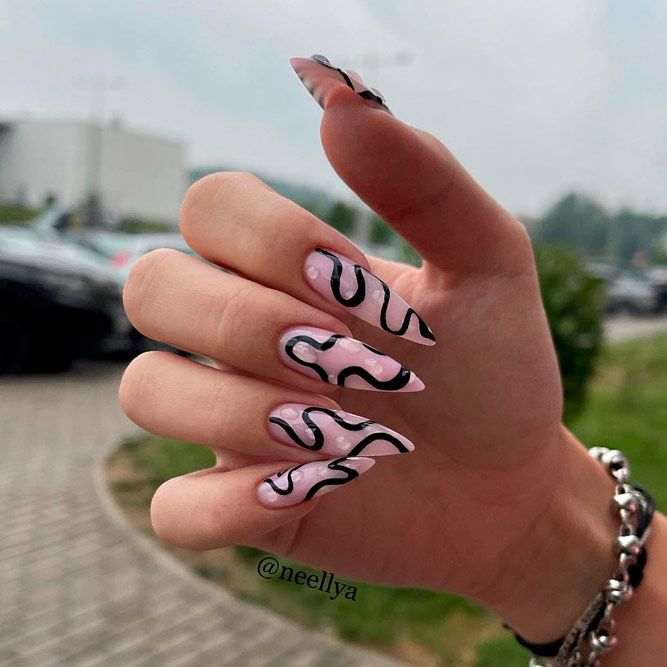 Source:
neellya via Instagram
Add some glitter to your stiletto nails and make your manicure even brighter! Every girl loves experimenting, and that`s what stiletto nails are all about. Take your wildest ideas and rock them.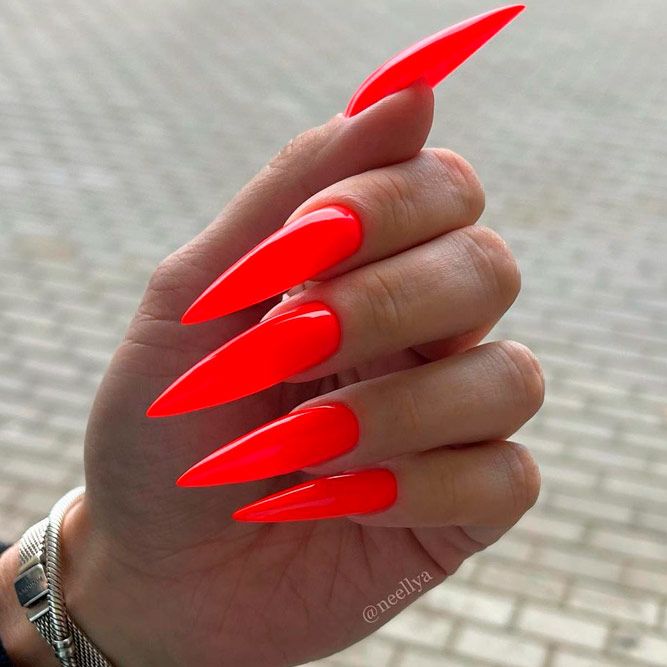 Source:
neellya via Instagram
Short Stiletto Nails: Stylish & Comfortable
If you are dying to pull off stiletto shape, but you are afraid that you won't deal with the length – do not worry yet, there is a way out. Stilettos do not always need to be super long, there is always a shorter alternative, but you need to be aware of the fact that they won't be too short in either way.
Short stiletto or long there is a list of activities that the shape can be pretty uncomfortable to deal with, washing dishes may just one of them.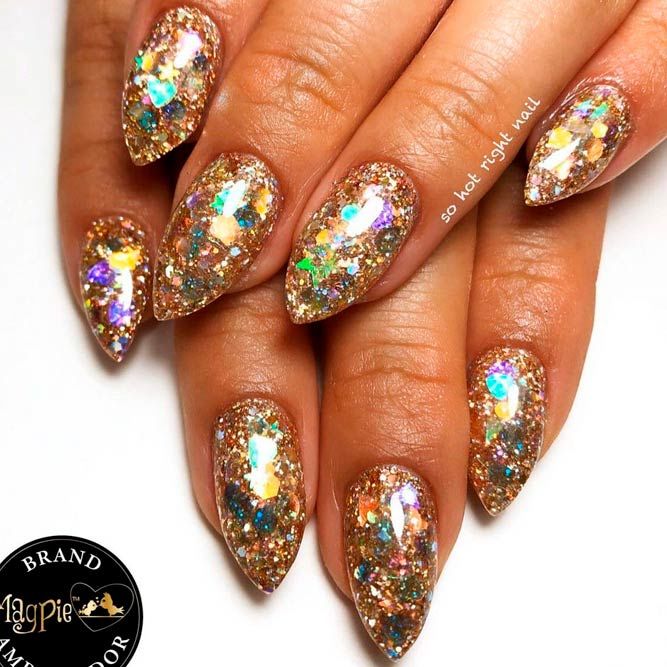 Source:
sohotrightnail via Instagram
Short stiletto nails are still extravagant while being more comfortable on a daily basis. Add any design and ideas that you have in mind while still keeping your nails practical. Sharp and sexy they will bring a particular mood to your appearance.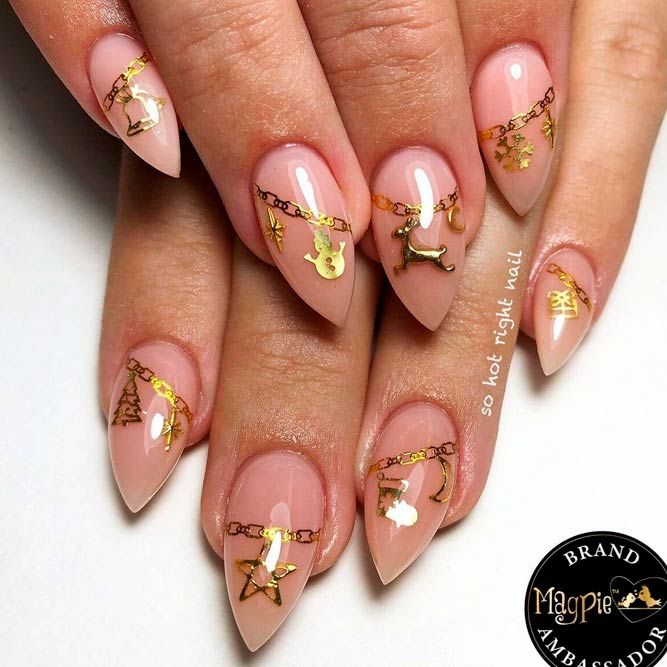 Source:
sohotrightnail via Instagram
Mountain Peak Nails For Glamorous Ladies
If you are a huge fan of modern-day celebrities, you may have already spotted that their favorite nail shape would be the mountain peak. What is the difference between mountain peak and the stiletto, you may wonder. Well, the thing is that mountain peak is a lot shorter and a lot sharper.
The fact that this shape is extremely sharp should be taken into consideration before opting for it; you have to be sure that there is no chance you can injure anyone by accident with your nails.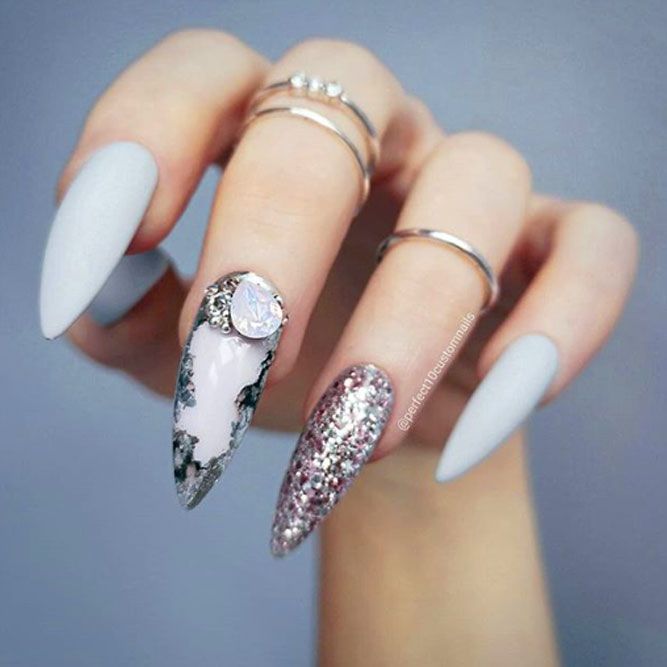 Source:
perfect10customnails via Instagram
Among other nail shapes, a mountain peak one is indeed standing out. Are you enjoying your nails looking sharp? Do you love having a glamorous vibe anywhere you go? Then here is your go to choice. Don`t hesitate about trying them on. Pick colors that will match your mood, and you are ready for glam every day.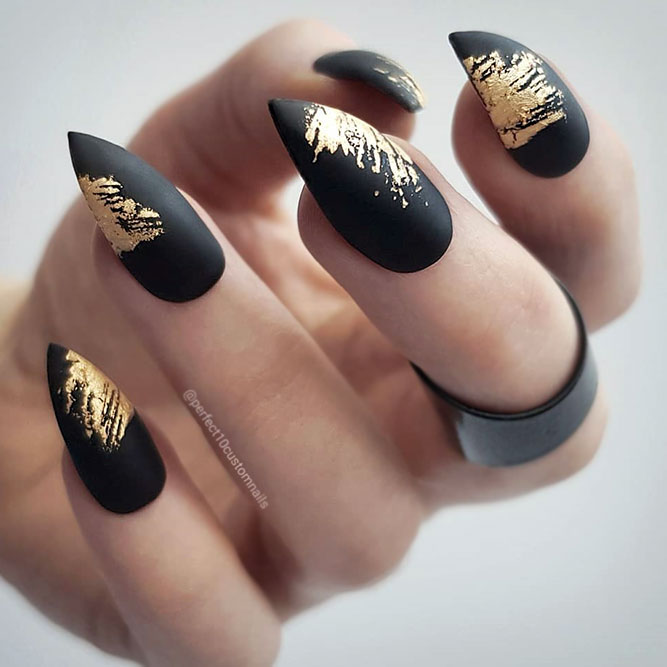 Source:
perfect10customnails via Instagram
Fantastic Edge-Shaped Nails
Among all the pointed nail shapes, edge one is considered to be the safest, since it only looks quite sharp but is actually not. Have no idea of what are edge nails? Here is a short rundown. An edge nail shape is the golden mean between square and stiletto nails. The free edge of the nail is not only square but also a little bit angled. Thus, the tip reminds of a rooftop. However, this is the shape that can only be artificially created, which means that you will have to visit a professional on a regular basis. In case you are aware that you can't afford it, you'd better choose something more practical and easier to maintain on your own.
However, if your edge-shaped are not very long you can wear them on a regular basis even though a special occasion is the best time to pull the shape off, think a party or Halloween.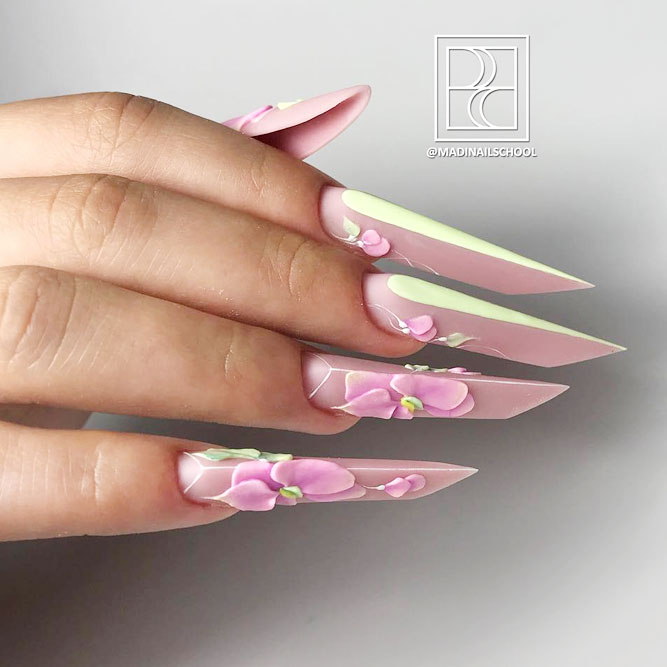 Source:
murievamadina via Instagram
We love unusual ideas. Do you? Edge-shaped nails are for sure not like others. With such a shape there`s no need to choose an outstanding design or color, the shape will say it all for them. Think of nudes and other pastel colors that will have a different look for sure on such nails.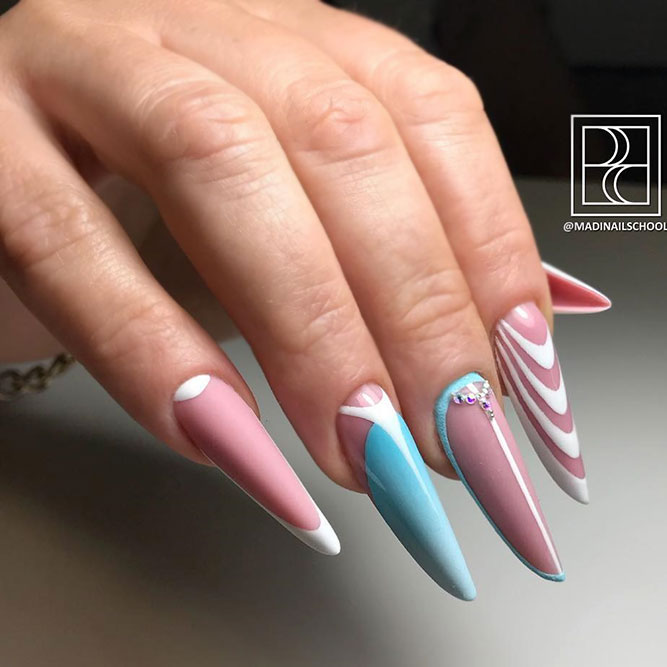 Source:
murievamadina via Instagram
Extraordinary Lipstick Nail Shape
Lipstick nail shape look as extraordinary as it sounds, that is why if you are up for the experimental shape – this may be something you would like to try out. Yet, you need to be ready to accept the fact that only acrylic nails can endure the form and you better be careful with what you are using your nails for, since putting on contact lenses is off the list. On the bright side, this nail shape is great for narrow nail beds and slender fingers.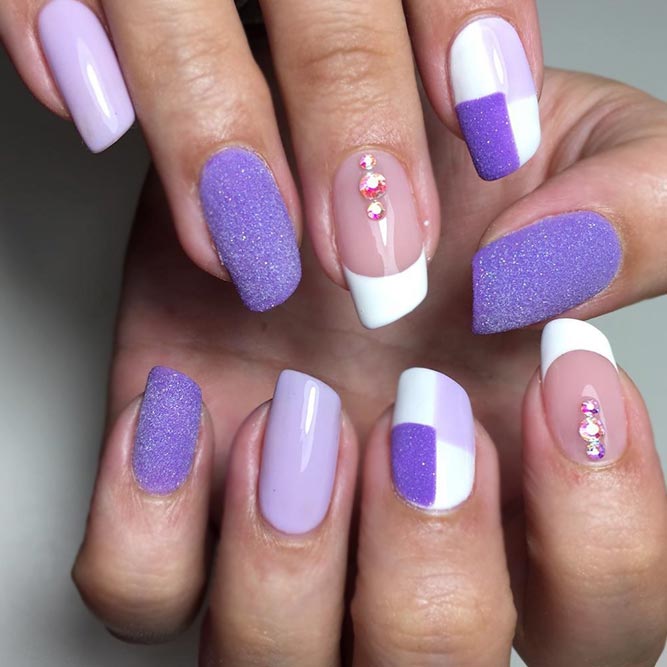 Source:
vera_gerovska via Instagram
ADVERTISEMENT ‧ CONTINUE READING BELOW
Fabulous Squareletto Nails Shape For Those Who Wants Something Unusual
Can't decide between stiletto or ballerina shape for your super long nails? Not a problem at all – just combine the two into something named Squareletto shape and enjoy the outcome. The thing is that the mixture of both styles somehow makes this nail shape look a lot more elegant and a lot less dramatic.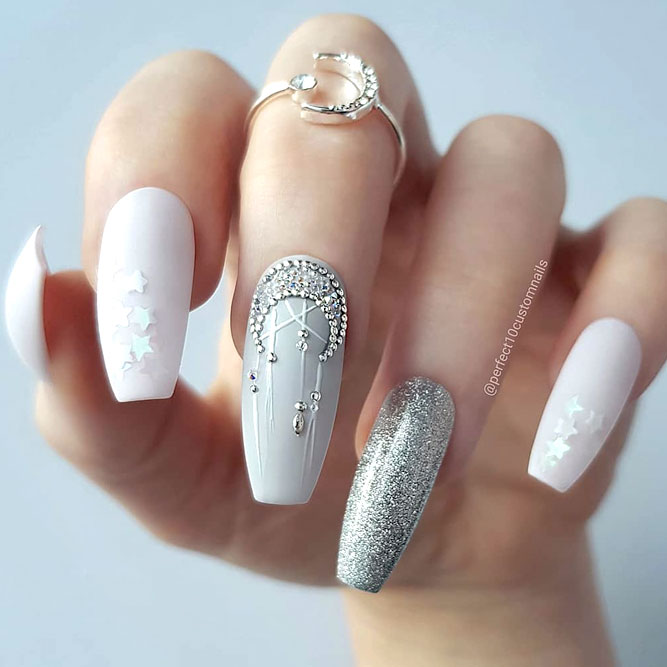 Source:
perfect10customnails via Instagram
After Shower Nails – Duck Nails
It is most likely that all of you have had duck nails, but you just didn't know that they are called that. Every time you get out of shower or bath, you have these nails. Duck fingernails are those soft and bendable nails you have after getting out of the water. As simple as that!.
Extraordinary Nail Shape – Duck Nails
Duck shape nails are the most recent shape that appeared in the sphere of the nail art industry. This shape resembles a fan so that your nails are thin in the beginning and then the top fans out. Since this shape is not that practical in most cases, such a manicure is done with the help of acrylic nail art.

Source: hookedonnailz via Instagram
With the variety of nail shapes existing, you are guaranteed to pick out an option to match your taste, preferences and even lifestyle. You are free to choose from short and modest to longish and bold shapes of the nails depending on what flatters and suits you best. Hopefully, our guide has given you enough information on the matter and you will have no difficulties choosing your very nail shape. However, time doesn't stay still. So, come back for a fresh update any time you decide that you have tried it all!
SOURCES:
* From almond and oval to coffin and square, these are the best nail shapes to flatter and complement your fingers
ADVERTISEMENT ‧ CONTINUE READING BELOW