The truth is that when it comes to name taupe not every one of you can picture the shade immediately. The thing is that this shade is the mixture of two entirely opposing shades. You see, when you combine together brown and grey – taupe hue is the one to come out of the union. Now when you know about what taupe shade looks like it is time to introduce to your attention a compilation of taupe color nails ideas. The truth is that not only this shade is trending, but also it is one of the best neutral hues existing so that no occasion can pass it by.
Taupe Nails With Delicate Crystal Accent
In times when the taupe base coat is undoubtedly a little too dull, and you can't introduce any more nail colors, it is time you introduce some crystals. The thing is that minimalistic and sweet crystal accent is never a waste or a ruin for a neutral shaded manicure.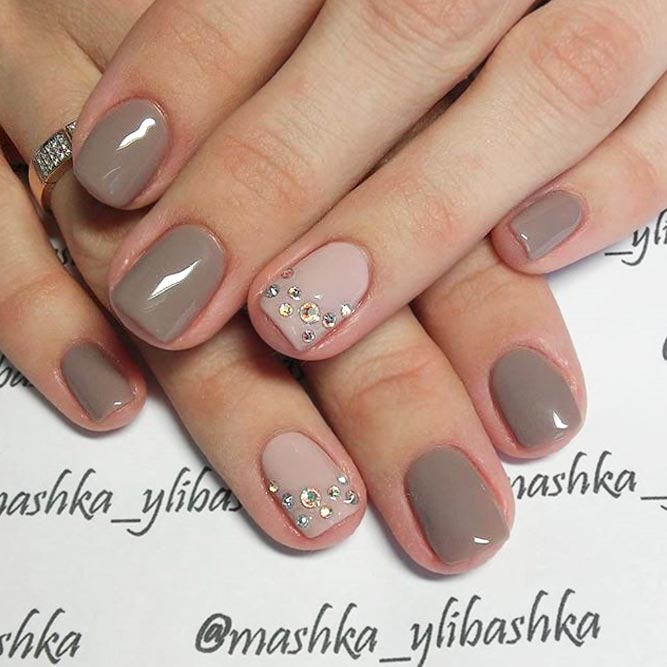 Source:
mashka_ylibashka via Instagram
Taupe Nail Color In A Fantastic Combination With Holo Cheetah Pattern
Following the trends may be difficult at times when you are bound by neutral shades only. In times like these, you can experiment with the pattern instead of the colors. And a holo cheetah pattern on taupe base looks simply marvelous.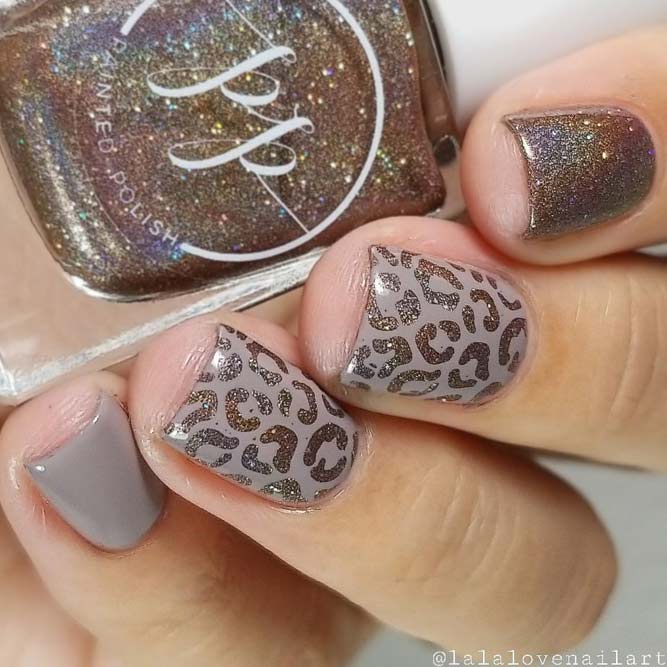 Source:
lalalovenailart via Instagram
Taupe Fade For An Elegant Manicure
Ombre transitions are on the edge of popularity these days, and that means that combining two trends is always a winning option. That is why painting the tip of the nail taupe and letting it fade into ivory is a good option.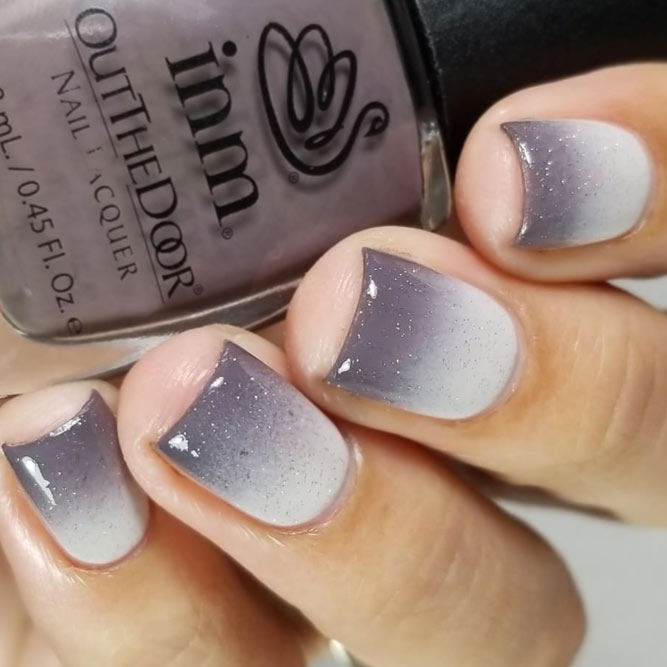 Source:
lalalovenailart via Instagram
Fun Cartoon Taupe Color Nails
No one says that neutral manicure is bound to be boring and dull. That is why adding a cartoon accent to your taupe-shaded manicure is always a great idea.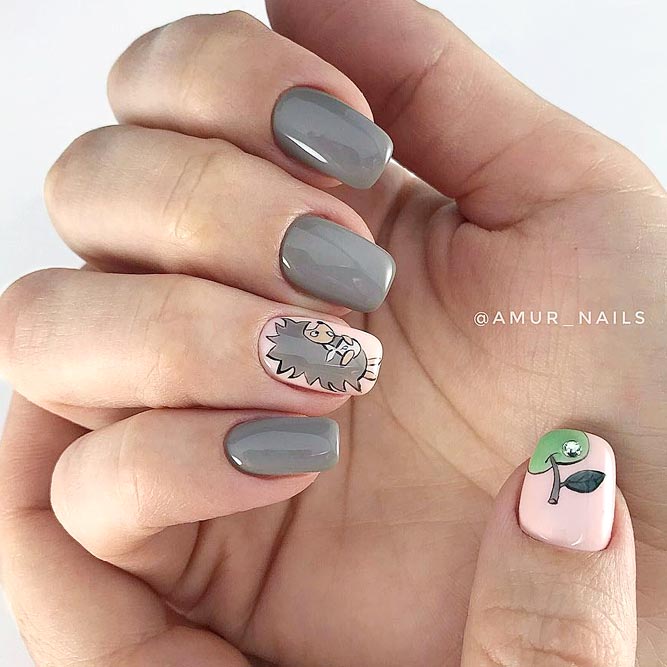 Source:
amur_nails via Instagram
The Best Mix Of Pink Shade And Taupe Color
One of the best shades that taupe nail polish goes well with is undoubtedly baby pink one. That is why if you mix the two make sure that you are ready for the attention coming your way!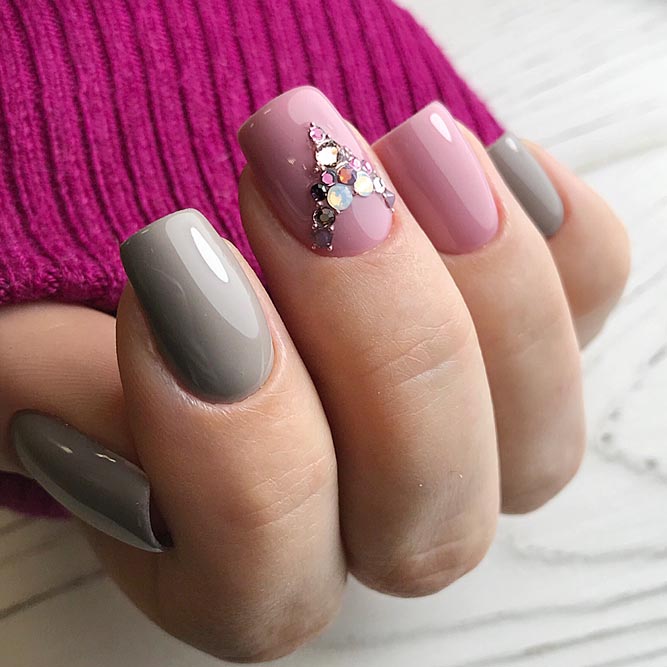 Source:
amur_nails via Instagram
Taupe Nails With Glitter Ombre
Taupe nails with glitter look merely mesmerizing if you know where to stop. The thing is that too much of glitter can ruin the neutral impression but a lovely ombre is undoubtedly not the case.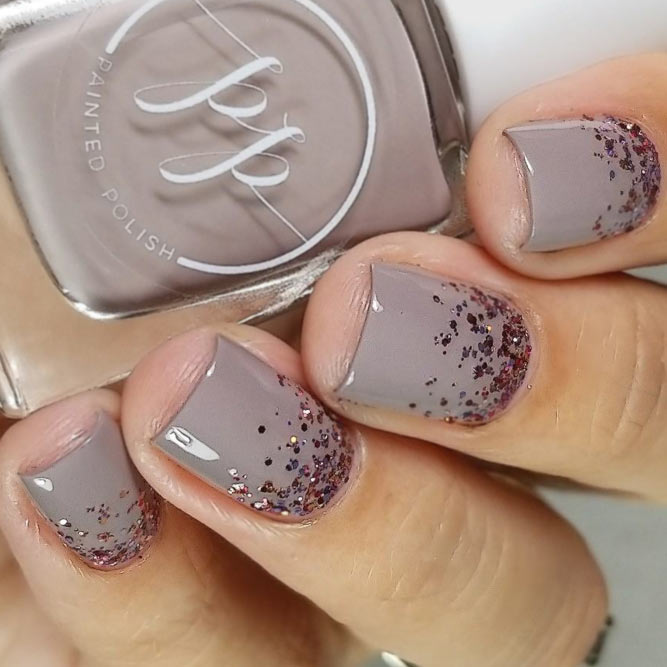 Source:
lalalovenailart via Instagram
Matte Minimalistic Taupe Color Nails
You can easily experiment with taupe color nails and introduce some minimalistic patterns in. What is more, combining various neutral shades is a wise idea no matter what they may say!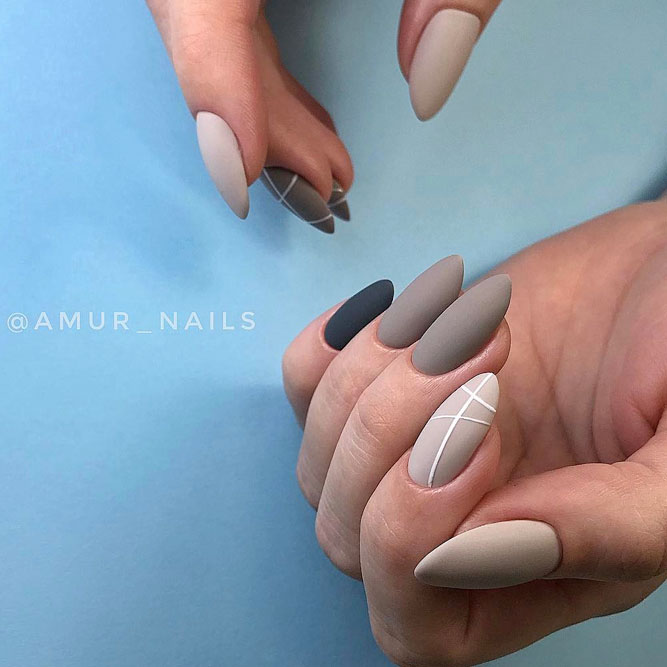 Source:
amur_nails via Instagram
Bright Turquoise Tips To Pick Up Your Mood
When you are in the mood for something bright, but the situation does not allow it, it is time to give it to the compromise. The fact is that a taupe top coat with the addition of a turquoise tips looks impressive but quite neutral at the same time.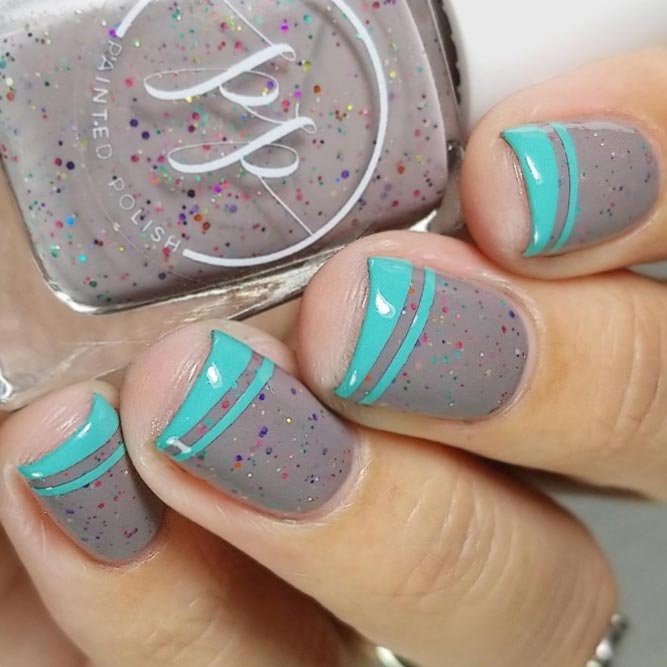 Source:
lalalovenailart via Instagram
Adorable Taupe Mani With Floral Accent
The fact that taupe shades belong to neutral ones does not mean that they can't look extraordinarily feminine and gorgeous. All you need to do to achieve the result is to add some floral accent to your manicure.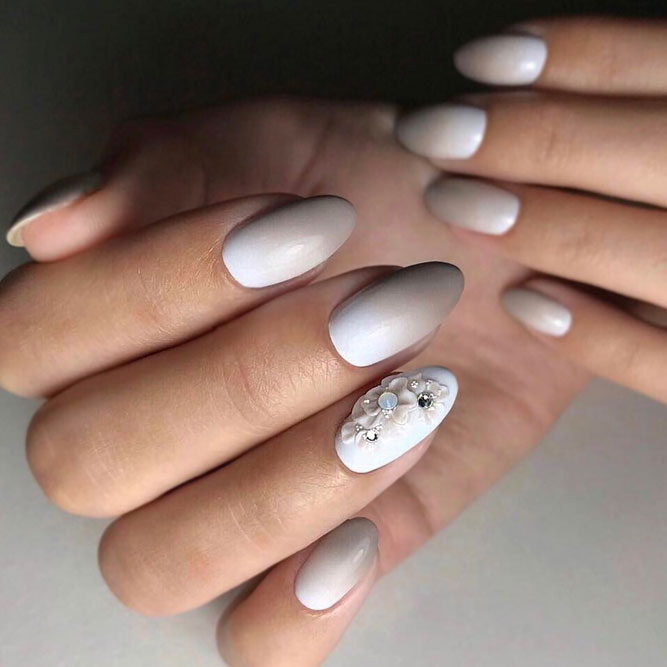 Source:
amur_nails via Instagram
Checkered Pattern In A Combination With Taupe Color
To tell you the truth the taupe nail polish trend can interact with almost anything. This combo of chrome accent, taupe shading, and the checkered pattern is the best proof of the idea.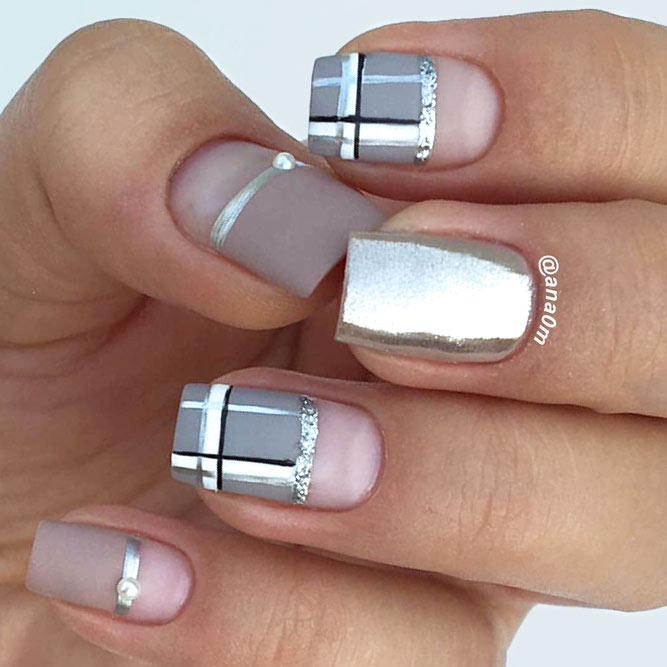 Source:
ana0m via Instagram
Intricate Stamping Design On Taupe Base
It may seem that in order to make your nails look out of place you need to be the most skillful artist in the world, however in many cases all you need is the proper mixture of colors and a stamping set. See for yourself!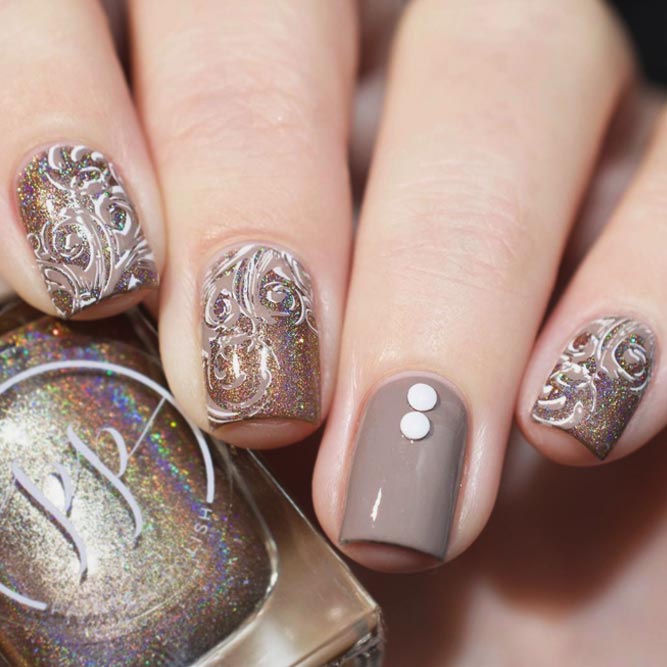 Source:
shannasnailadventures via Instagram
Trendy Marbled Nails In Royal Taupe Shade
It is true that marble stone nails are on the edge of popularity now however not everyone knows which shades to combine it with to get the fabulous outcome. Well, we know, since there is nothing better than a royal taupe color mixed with pretty marble stone effect.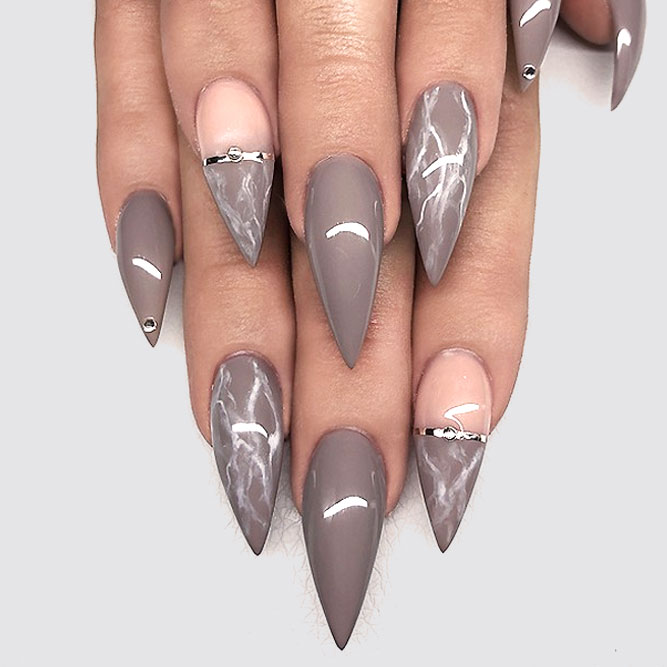 Source:
bellaznailz via Instagram
Sweet Idea For Your Next Taupe Mani
Cover your nail surface with taupe base and add some cute stamping to it and the sweetest nail art idea is granted! Just one look at this fantastic design will prove us right!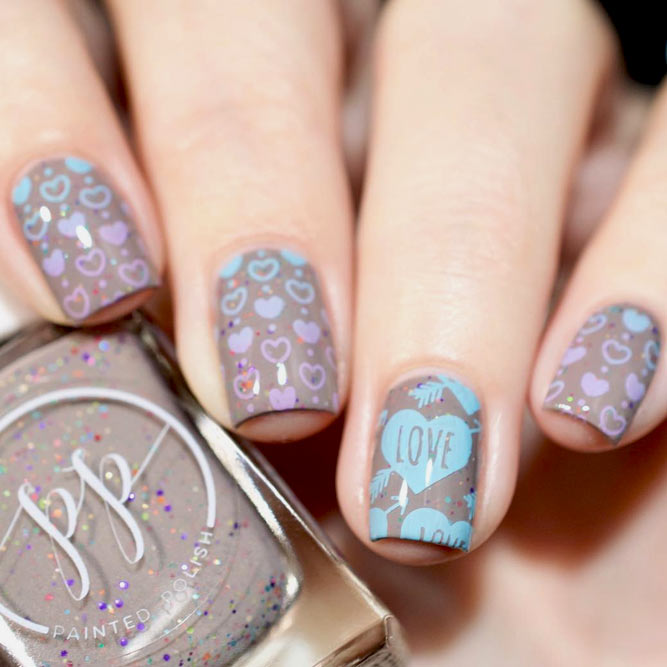 Source:
shannasnailadventures via Instagram
A Win-Win Combination: Taupe Color & Silver Foil
There are times when you wish your nails to look both extraordinarily cute and simple at the same time. In times like that, the mixture of taupe color nails and silver transfer foil is a killer one!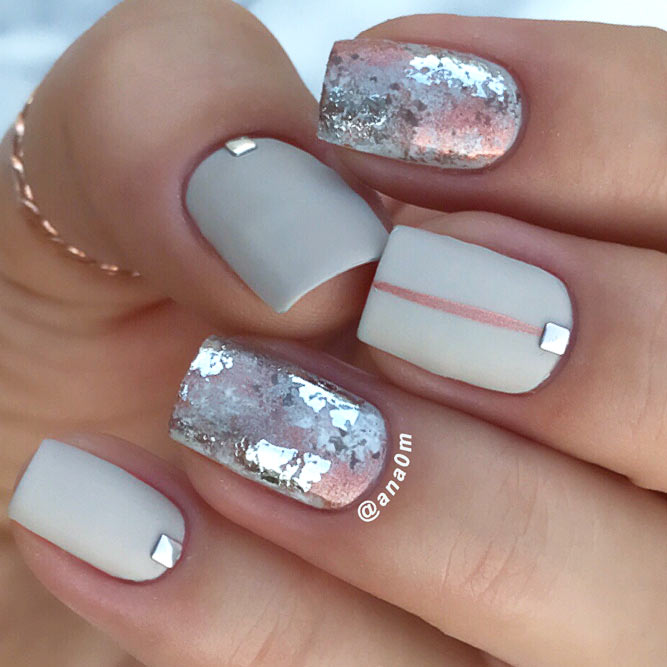 Source:
ana0m via Instagram
Taupe Nails Decorated With Metallic Stripes
Many ladies are in love with intricate nail art patterns created by famous nail artist. However not everyone knows that you can easily create the masterpiece on your own, all you need is some striping pate and your imagination.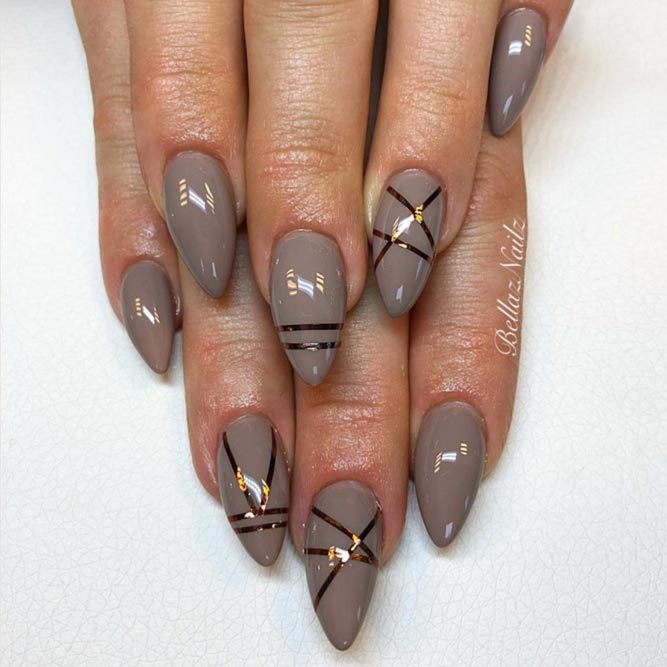 Source:
bellaznailz via Instagram
Fab Idea: Taupe Ombre With Sparkle Elements
Even the most neutral ombre can look extraordinary and breath-taking with the proper addition of rhinestone patterns. In this case, the more, the better situation only enriches the outcome!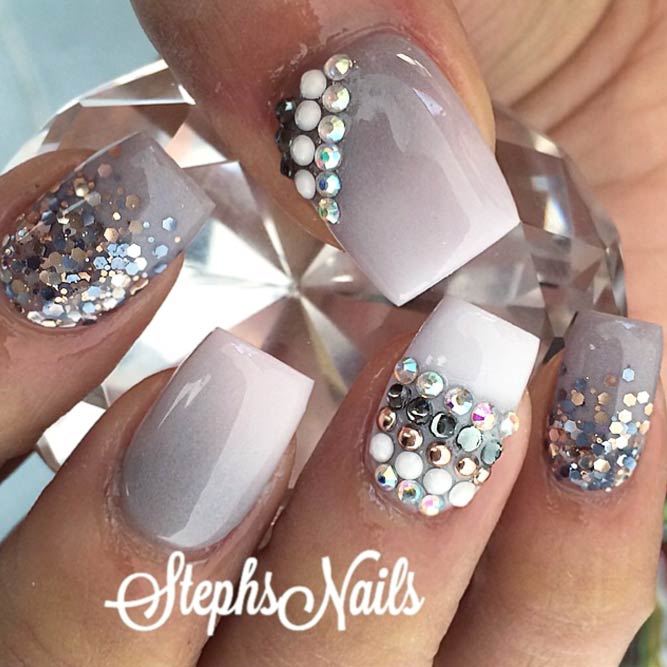 Source:
_stephsnails_ via Instagram
Neat And Feminine Mani With A Laced Accent
There is nothing more feminine than lace itself. That is why upgrading your perfectly neutral nail art with some laces pattern is a sure way to take it to the entirely new level!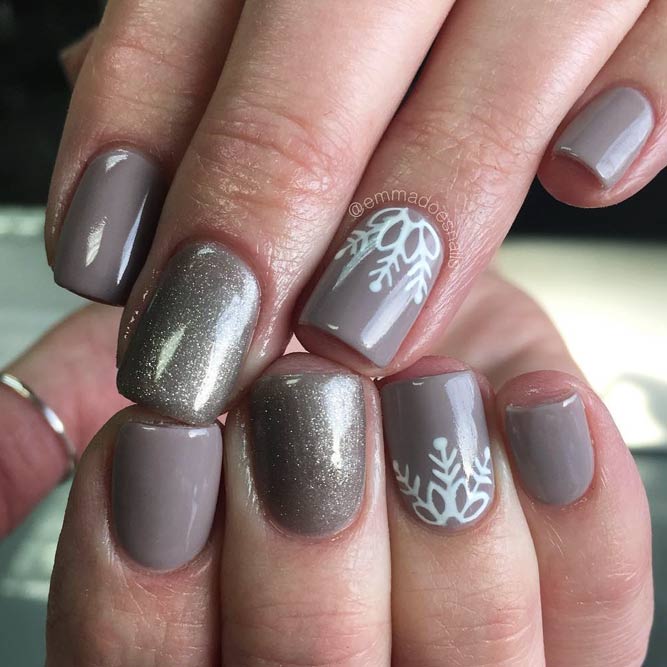 Source:
emmadoesnails via Instagram
Taupe Color Nails With Gold Flakes
Gold flakes are always a great idea to add to your manicure to make it look heavenly and gorgeous. That is why adding some to your taupe color base is never a waste!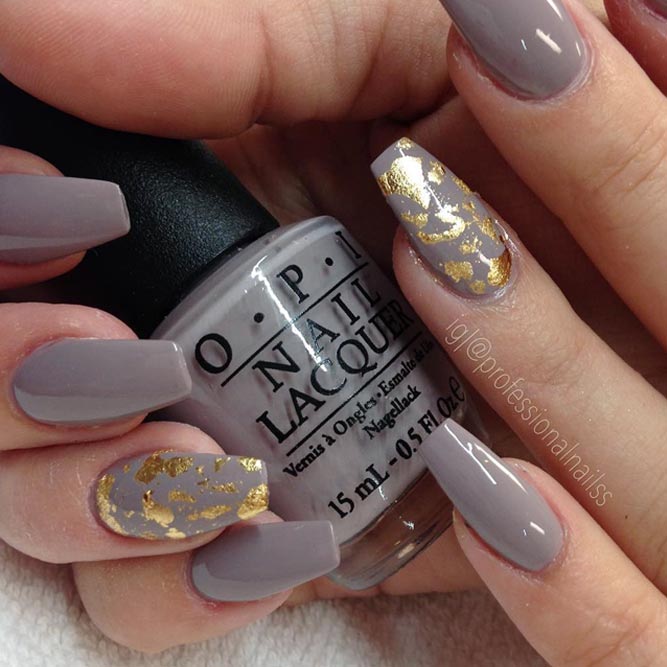 Source:
professionalnailss via Instagram
We hope these ideas come to your liking and you will share them with your friends! Do not forget to check for updates!
Main photo by Amur_nails