There is nothing complex about polka dots, but the charm they bring to your nails is mind-blowing. The thing is that polka dot nail art is a lot more complex and versatile than you could have ever imagined. Your nails with polka dots depending on the idea you opt for can be bright or subtle, rich or innocent, simple or intricate. That is why we have gathered here all the fresh polka dot ideas that are going to go viral. We welcome you to have a look and take a pick of your possible next polka dot manicure.
Purple and Lilac Polka Dots Nails
Cute polka dot nail designs will look even better if you know what shades to combine them with. For example, nail art designs that involve lilac hues always look sweet and charming, but when you introduce some dots in, they will become all girly and fancy-looking in a blink of an eye. Think about it!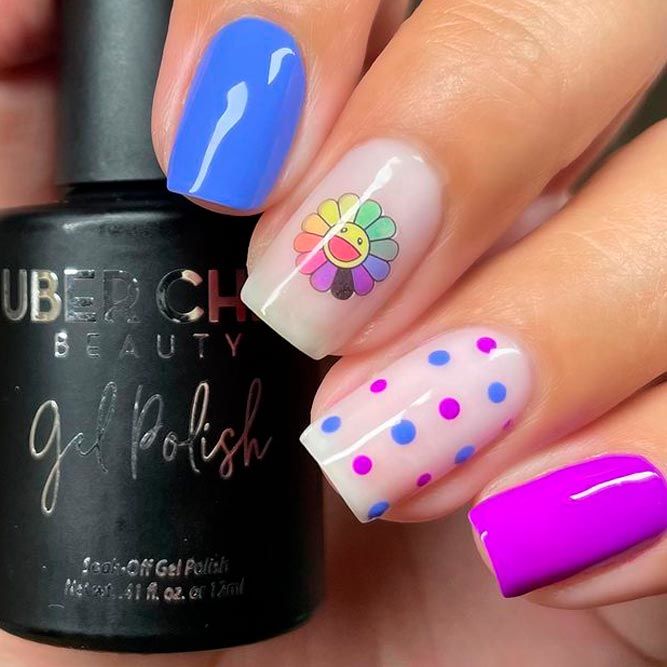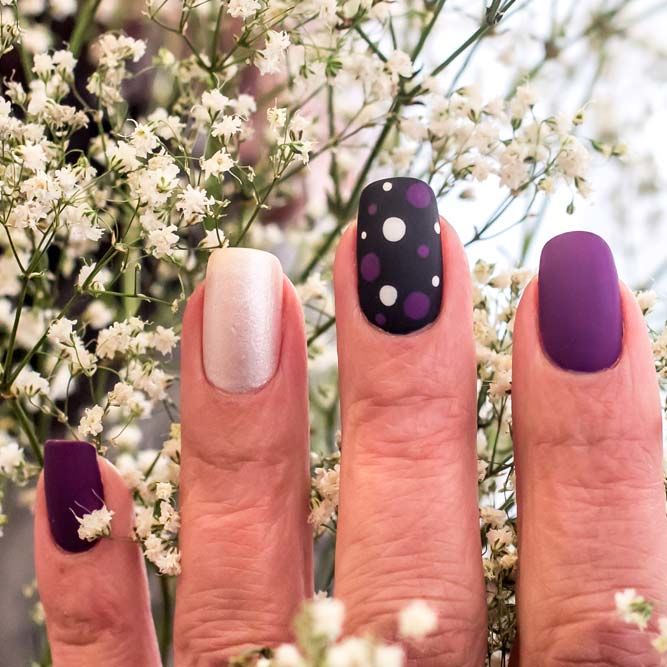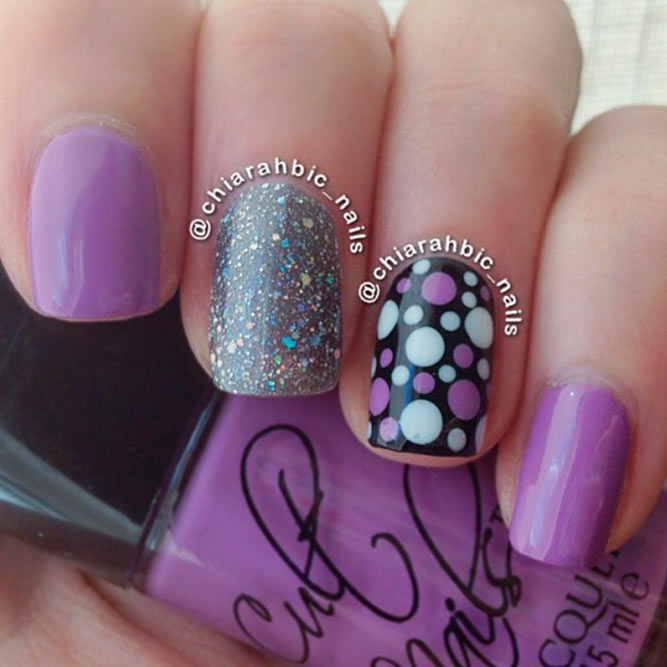 Grey Shades With Dotticure Nail Art
If you are following the trends, you already know that grey shades are rocking the world of nail art. But sometimes a sole shade itself may seem a little boring. That is when dotted designs come in trendy. Let's say white dots will add some charm and elegance to your manicure without taking it over the edge.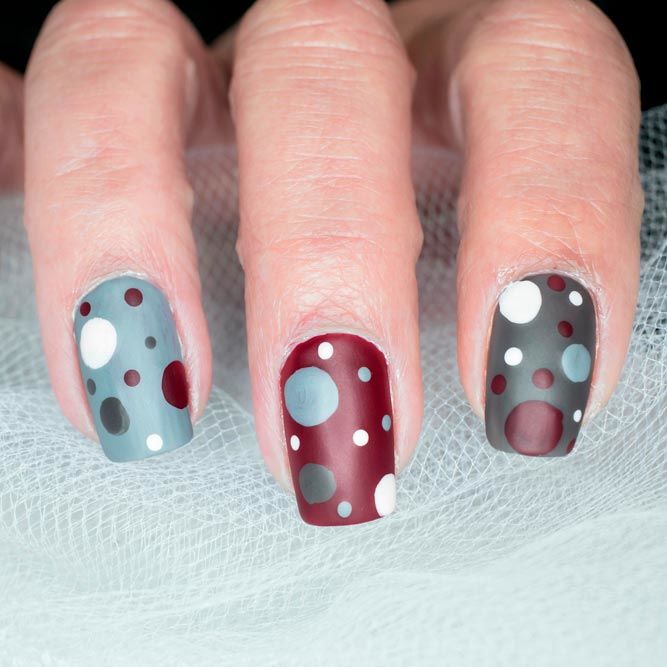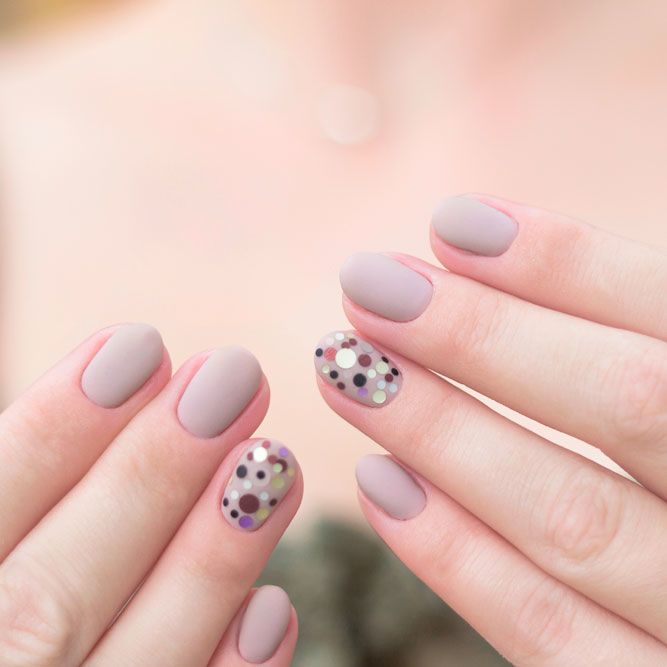 Polka Dots for Beige And Nude Nails
Those of you who are obsessed with nude shades will surely appreciate this upgraded twist. All you need to succeed with your cute dot nails is to pick your favorite beige shade and to add an intricate dotted pattern to it. As simple as that! You can experiment with the creation of any suitable design that enters your mind!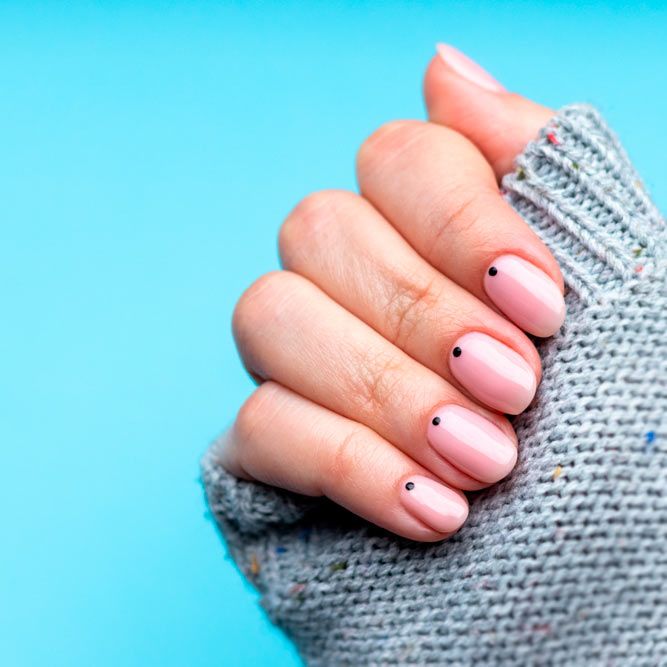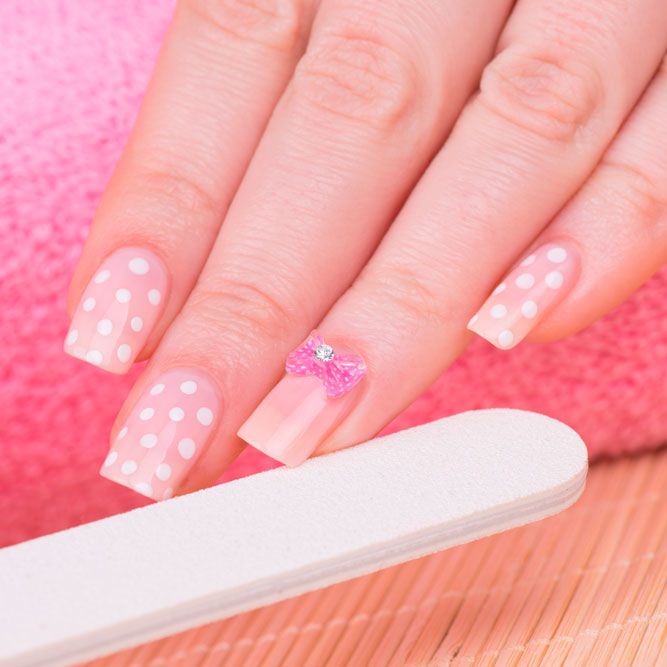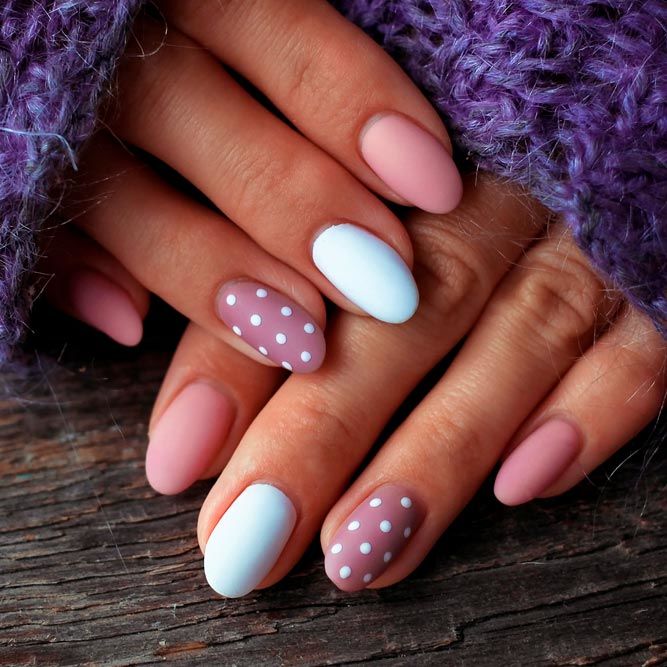 Sweet Pink Nails With Polka Dots
Pink nail with polka dots is the sheer representation of gentleness and femininity. Besides, if you combine pink hues with neutral ones the outcome will mesmerize even the most demanding of you. To add some more extra girly charm, you can always introduce a rose pattern in.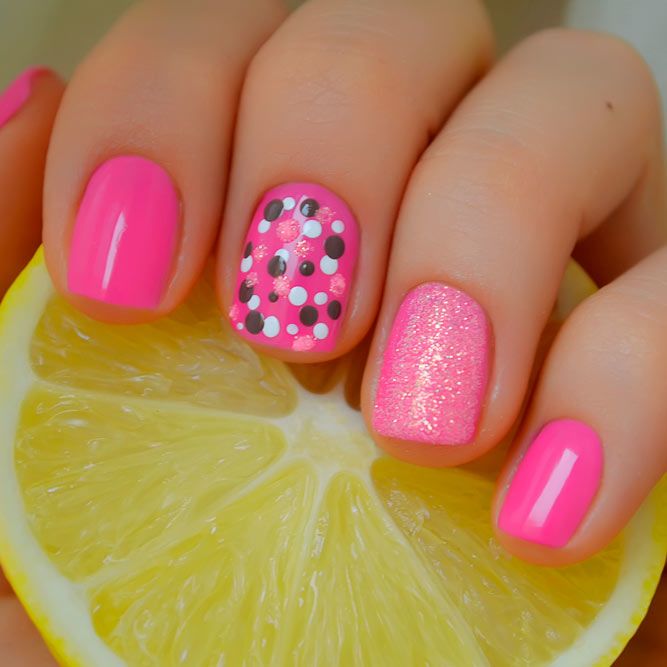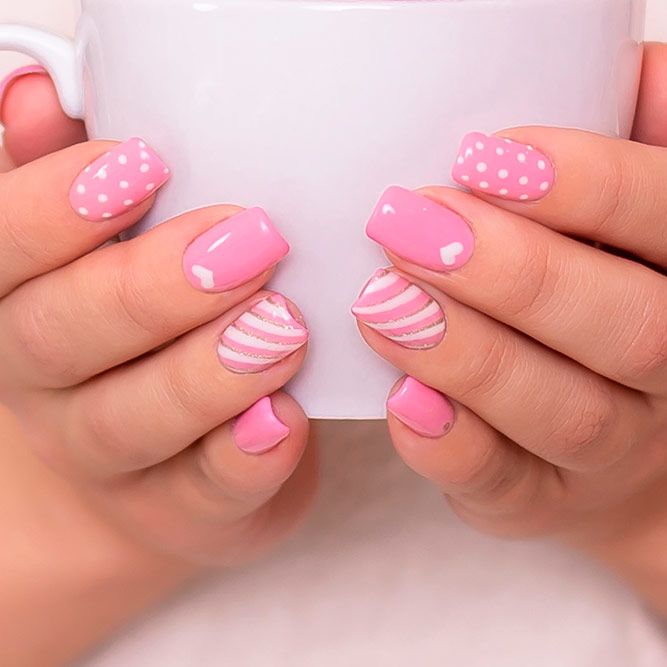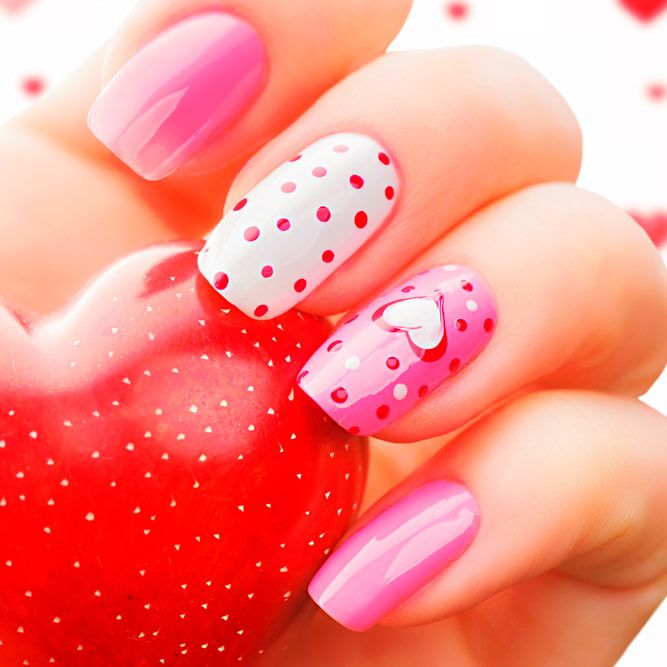 Black Nails With Polka Dots
Those of you who think that polka dots are only suitable for the creation of sweet pastel nail art – rest assured, there is a bolder option for you too! Black nails with polka dots are what you need if you do not wish to look too daring but stepping away from your nature is not like you. Sheer black or contrasting nail art with some dots introduced will look anything but ordinary. Try it!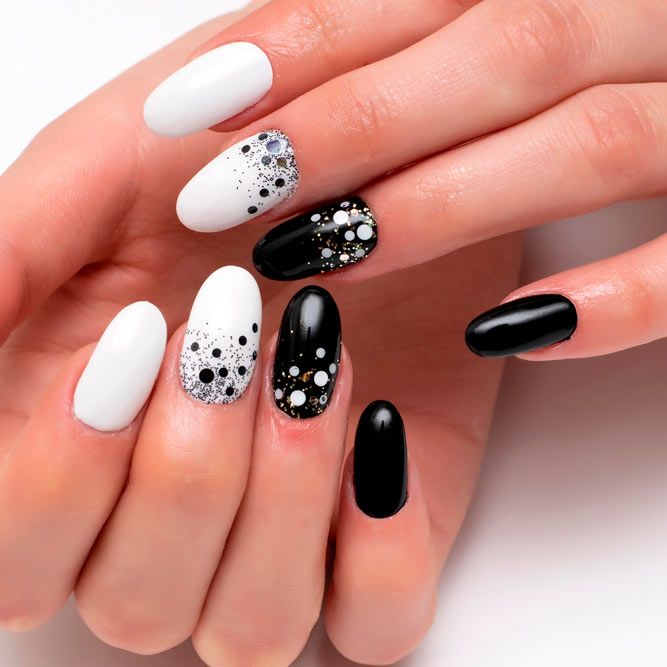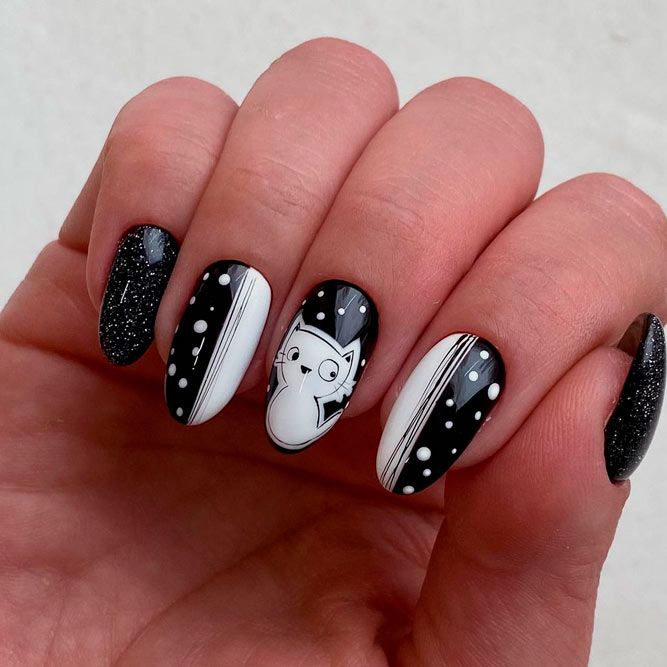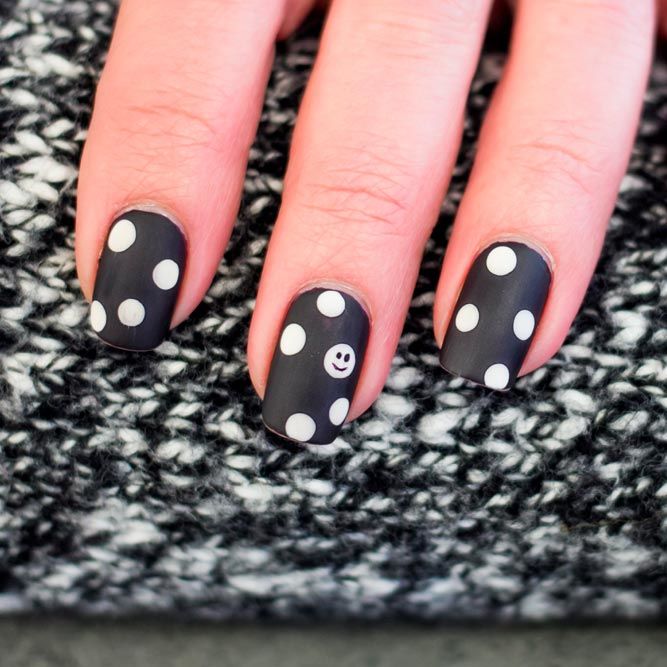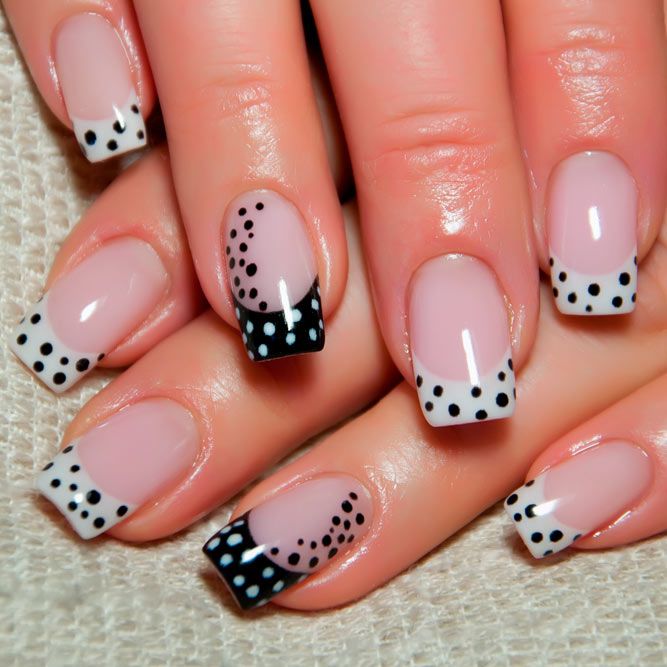 White Nails With Polka Dots
Dotted nail art is exceptional there is no doubt about it. But when you are unsure of what shade to come up with for your next mani a white one is a great option especially if you know what to upgrade it with. In our opinion, spicing up white nails with gold dots is a perfect suggestion for both elegant and fashionable ladies, while those of you who take style about all will definitely appreciate the hand-painted option!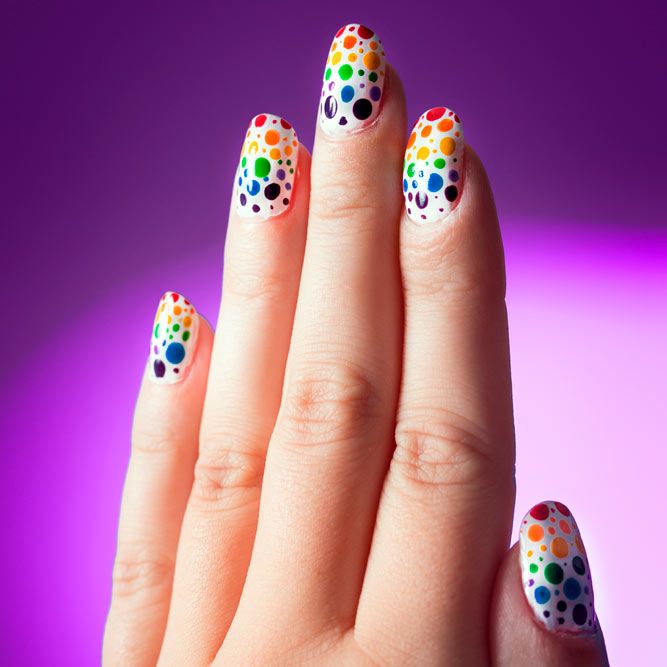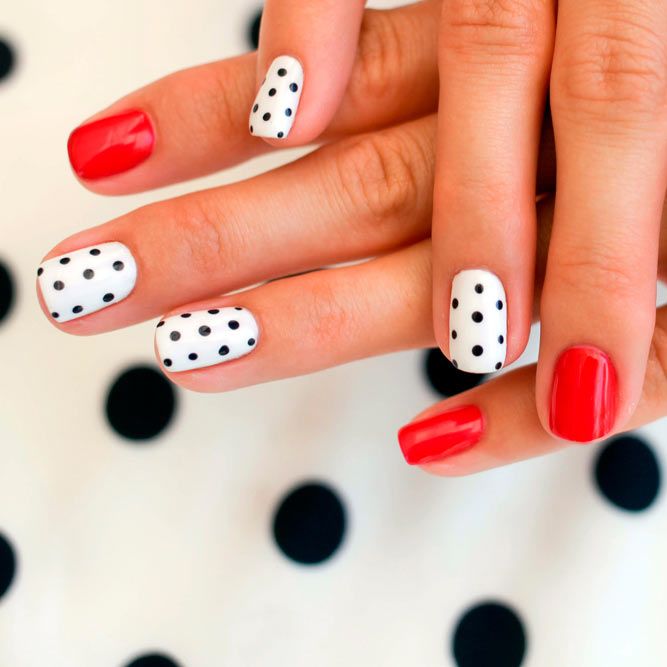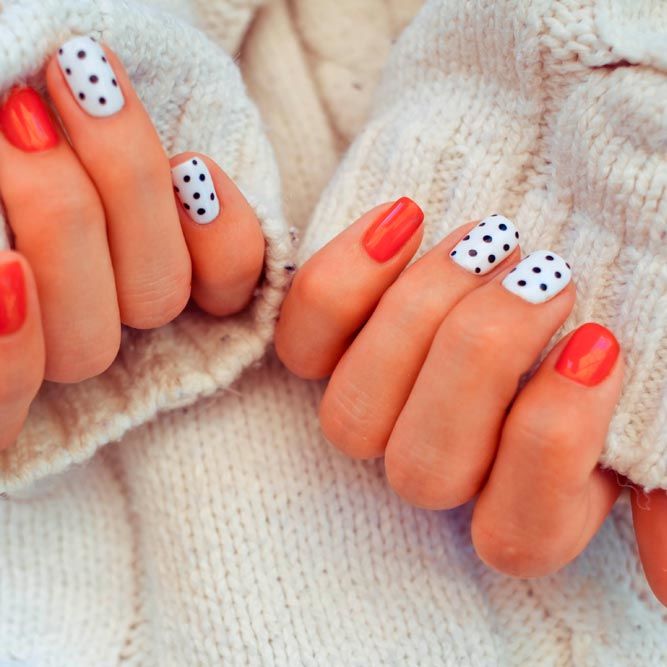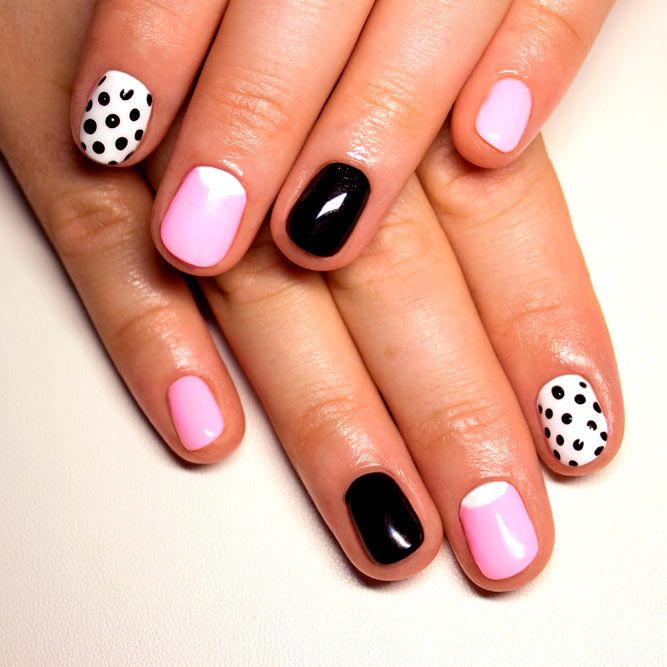 Polka Dots And Elegant Blue Nails
Wear any blue shades with dots to all of your spring occasions. It gives your nails a sweet look.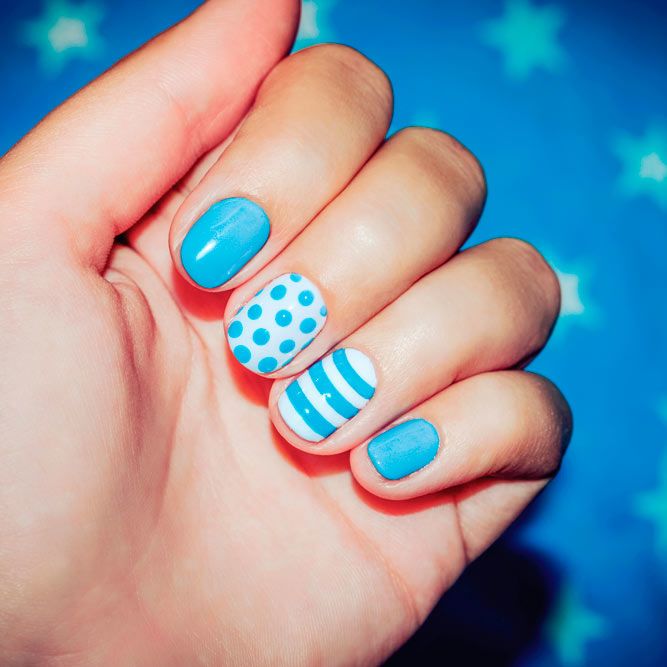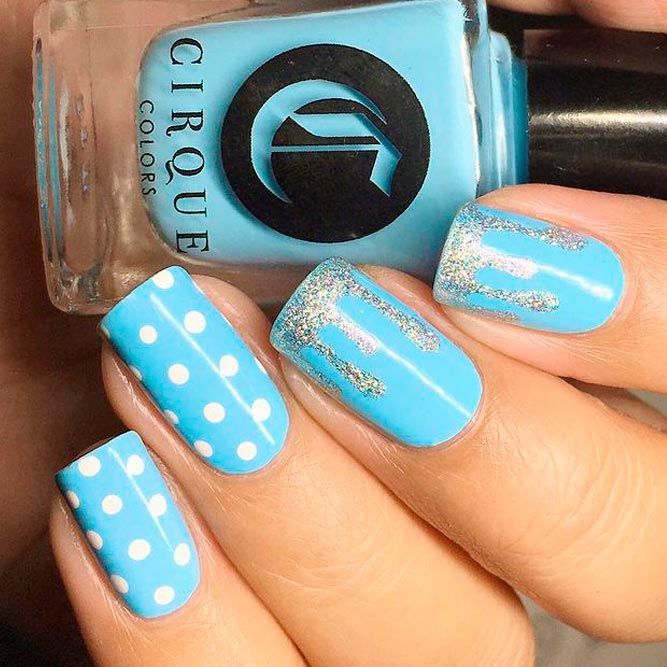 Red Polka Dots Nails
In case you are looking for bright and fun nail art designs – this is a perfect place for you! Red never goes out of fashion, but trendy updates should be at hand all the time that is why spicing up your elegant and bright nails with dotted Mickey Mouse designs is a great idea!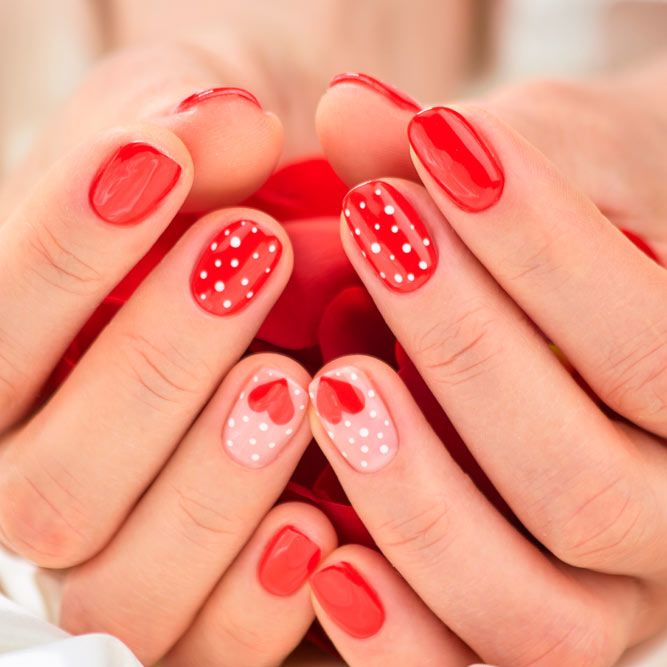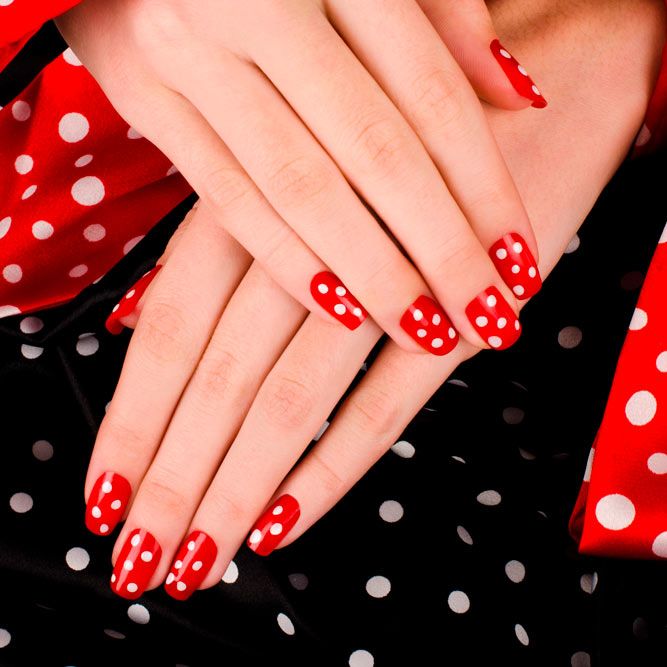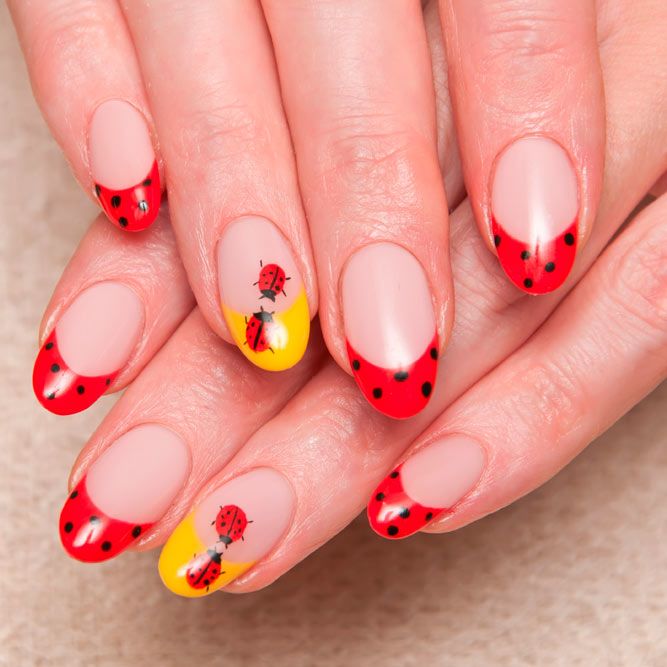 Glitter Polka Dots Nails Design
Just look at these fancy and unique nail designs, we are sure you will fall in love with at least one of them!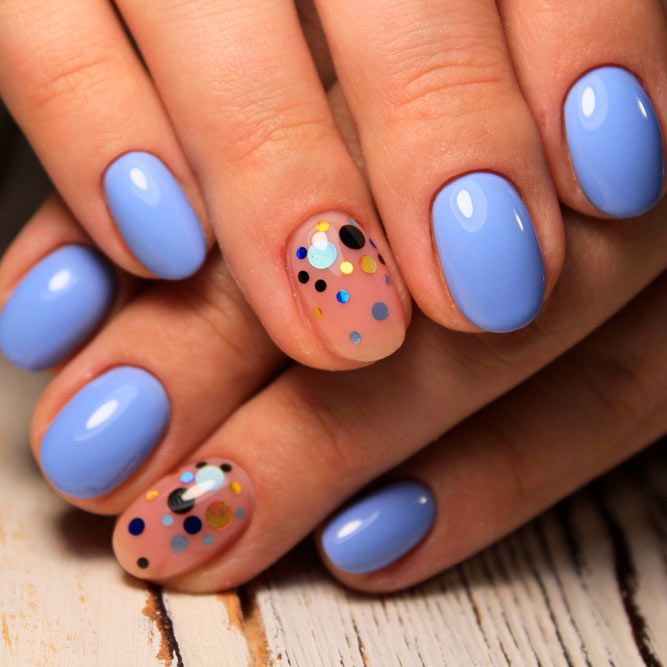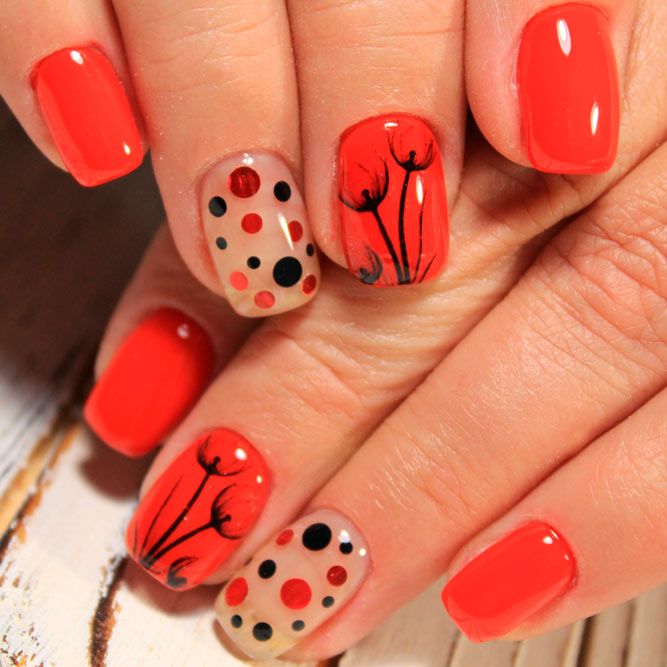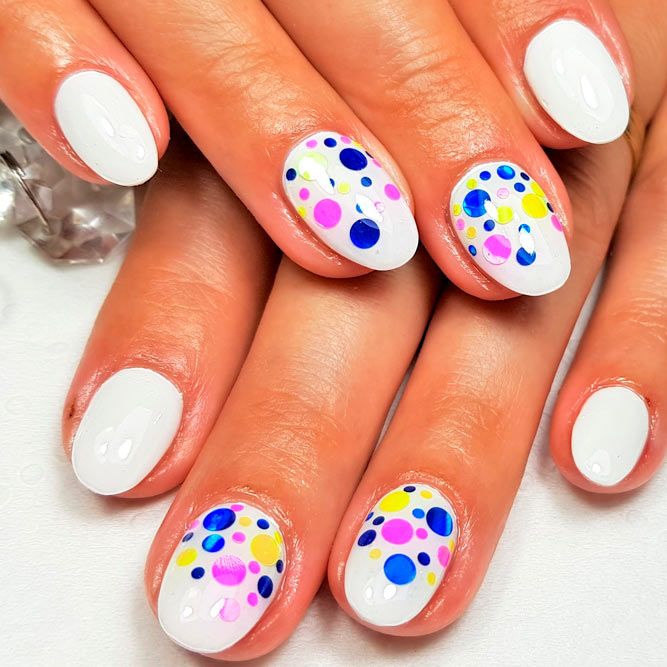 French Nails With Polka Dots
Who doesn`t like dots design? Espesially with rainbow colors. If you can`t choose your fav color, this is what you need! It`s super easy!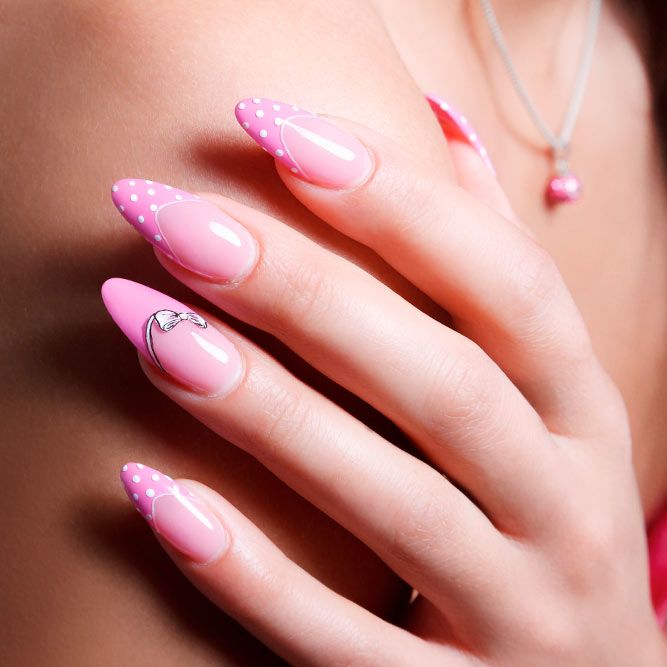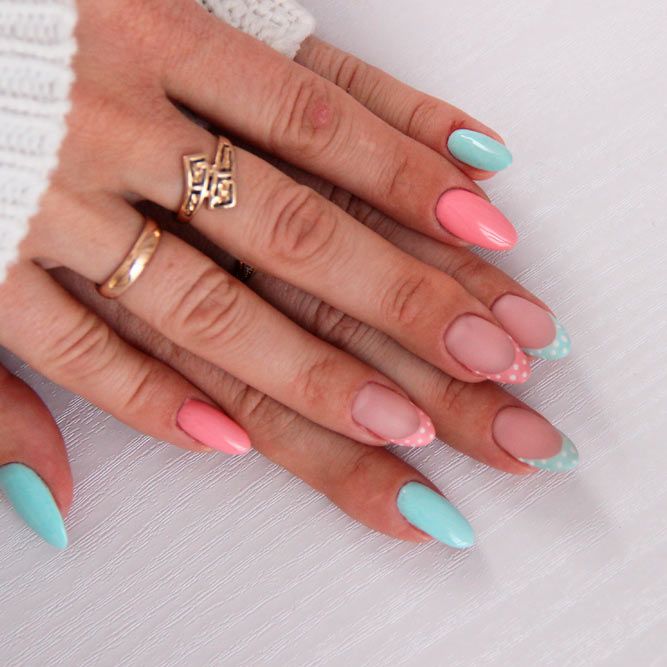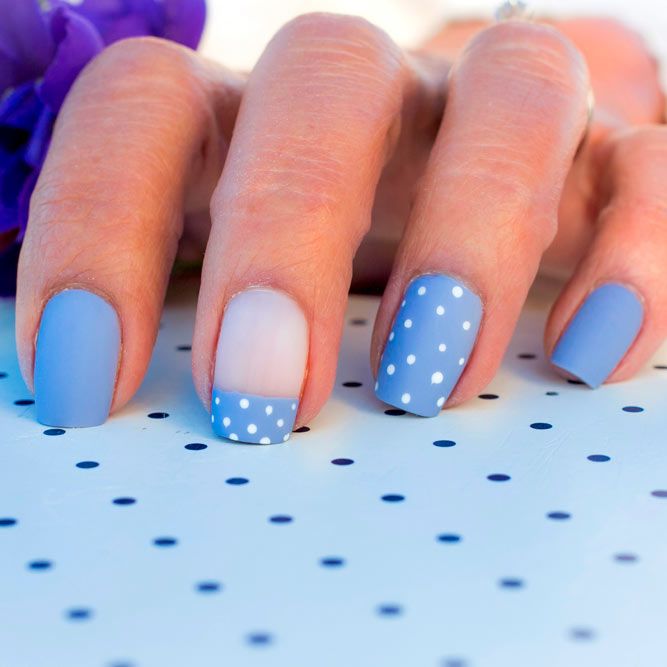 We hope these ideas come to your liking and you will share them with your friends! Do not forget to check for updates!