Mauve is one of the most unusual and beautiful shades that are highly popular these days. There is no wonder why since mauve nails shade consists of two different shades – purple and grey – and that is exactly what makes this hue so special. Unlike lavender, mauve color is a lot less bright and more subtle and dusty. In case you are a fan of colors like that, we have a pretty collection of mauve color nails designs to share. Does that sound like a plan? So, let us have a look!
Light Mauve Nails with Roses
Mauve color nails make up a wonderful canvas for your nail art creations, especially when it features a floral design. If you are worried that it will not look prominent enough, go for a light mauve base color embellished with bold and bright flowers. Roses of all kinds work amazingly in this case. The combo appears so dreamy that you will not want to switch it up for anything else.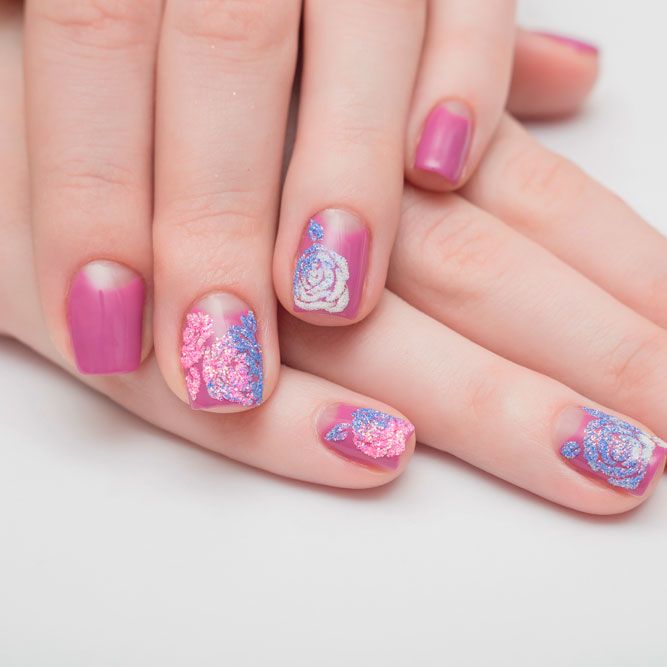 French Mauve Nails
Just these perfect mauve French tip nails and your outstanding manicute are finished!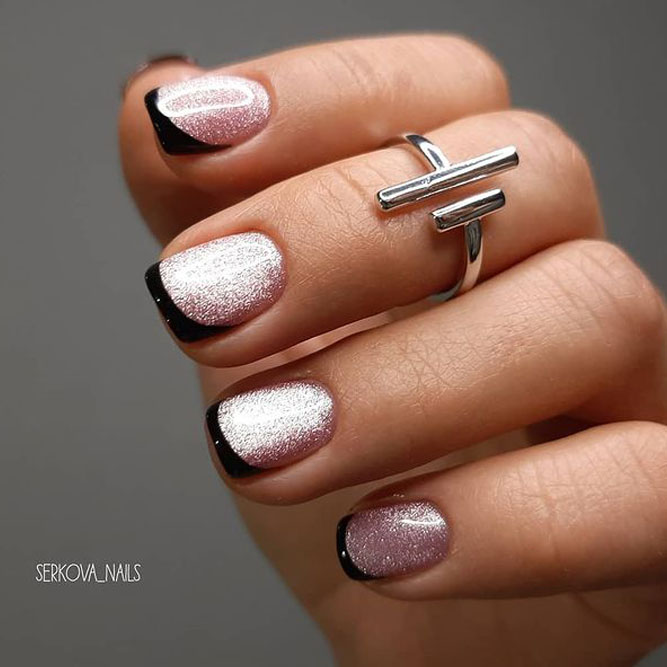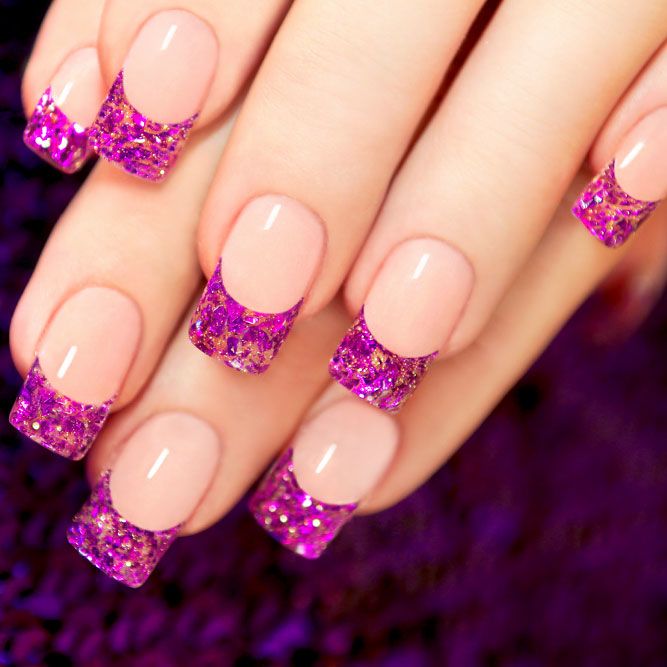 Abstract Mauve Color Nails
When you cannot decide what mauve nail art to choose, you can never go wrong with an abstract print. It looks amazing in any ambiance and can even sometimes suit quite a formal dress code. Plus, you can rest assured that your manicure style will be one of a kind, as it is nearly impossible to copy it. So, no matter whether you are headed to a dressy event or a casual meeting, an abstract mauve is always a good idea.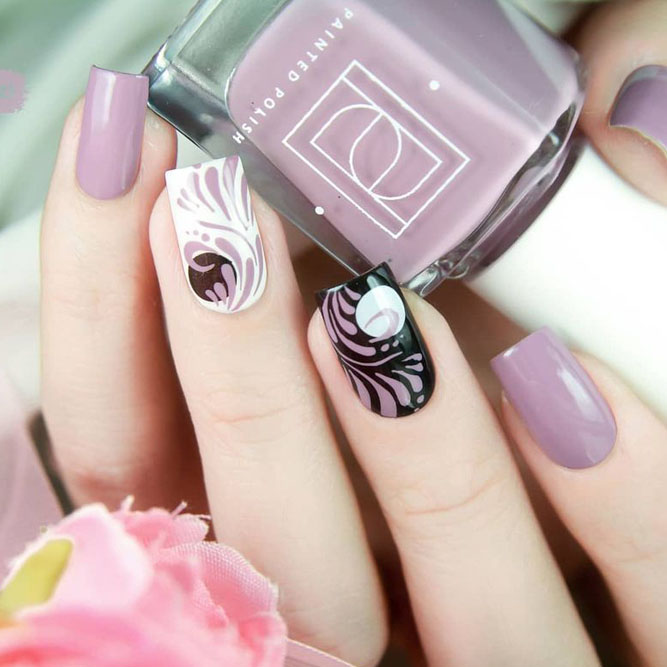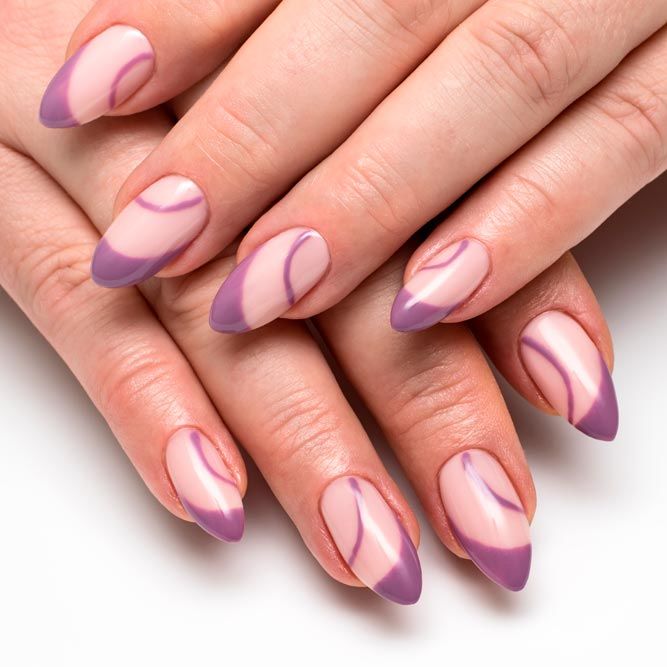 Gold Mauve Nails
To give your mauve manicure an unusual twist, you can incorporate other hues into it. Rose gold mauve nails give off a royal feel and turn out ultimately chic. This makes them a failsafe option on occasions when you need to look your best. As such, you can choose this nail style for your wedding or another important event without hesitation.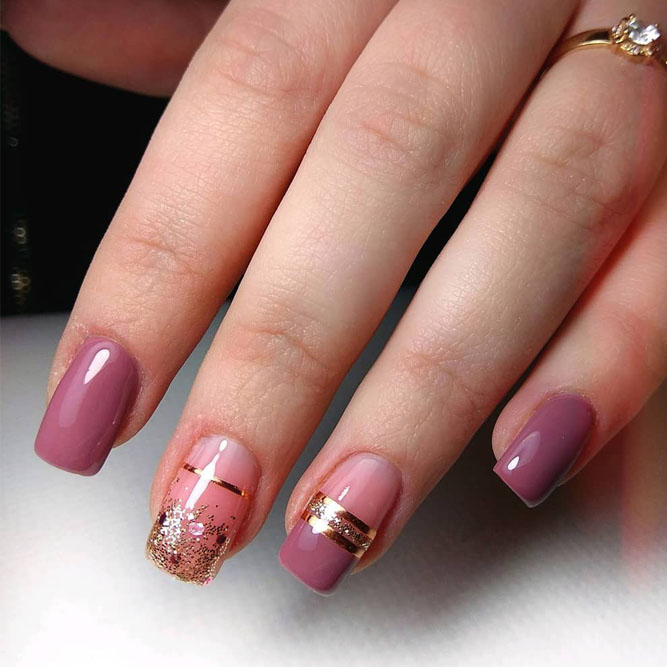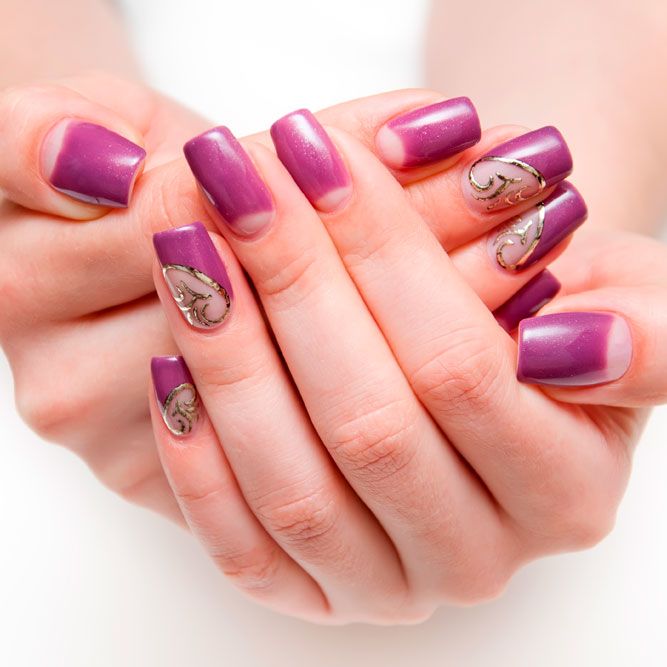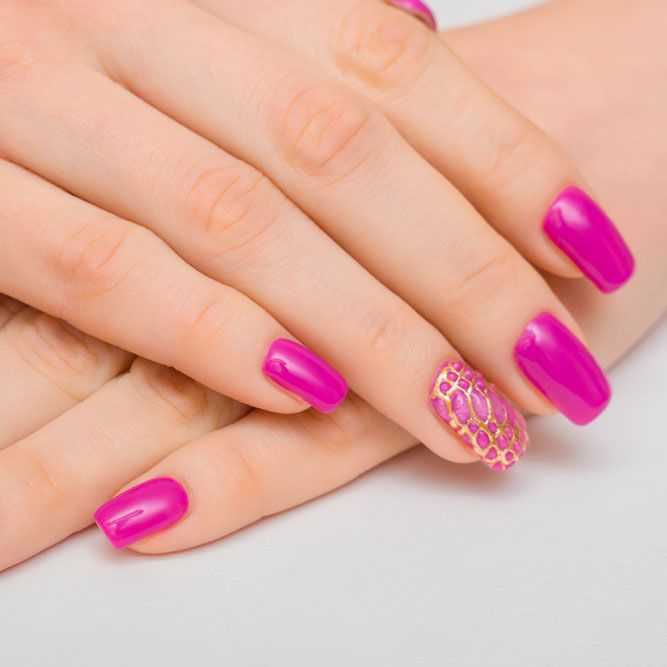 Hot Long Mauve Nails
If you like to be the center of attention, then acrylic long nails in mauve shade are your way to go. Hot and attractive, this mani style is not for faint hearted ladies for sure. Also, you can hardly call it easy to maintain, as you will most likely need to visit your nail tech pretty soon for upkeep. Yet, it guarantees that you are going to be in the spotlight wherever you go. So, get ready to collect admiring gazes left, right and the middle.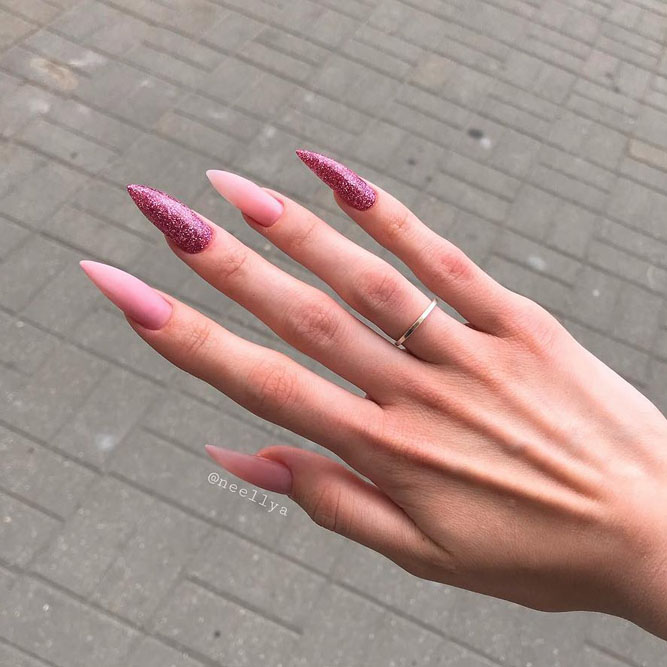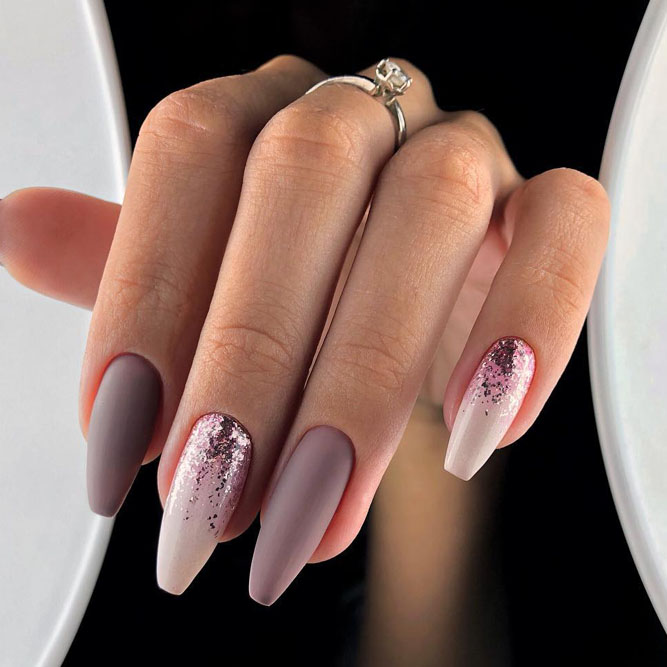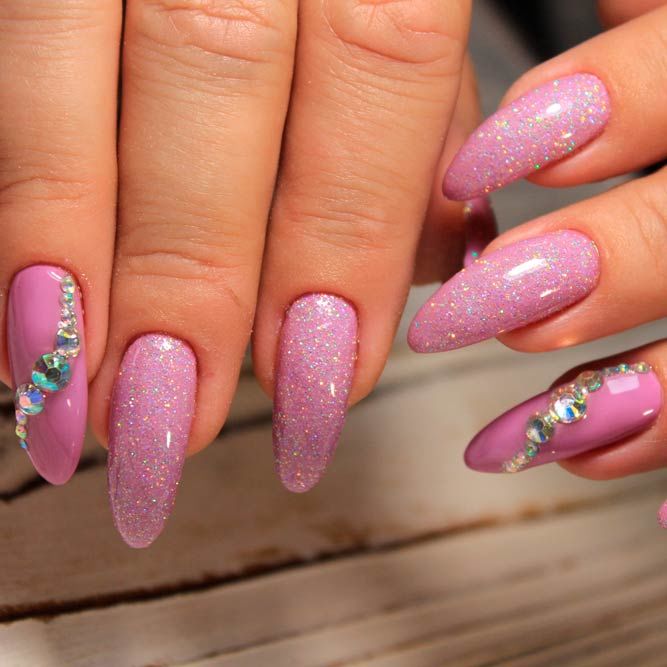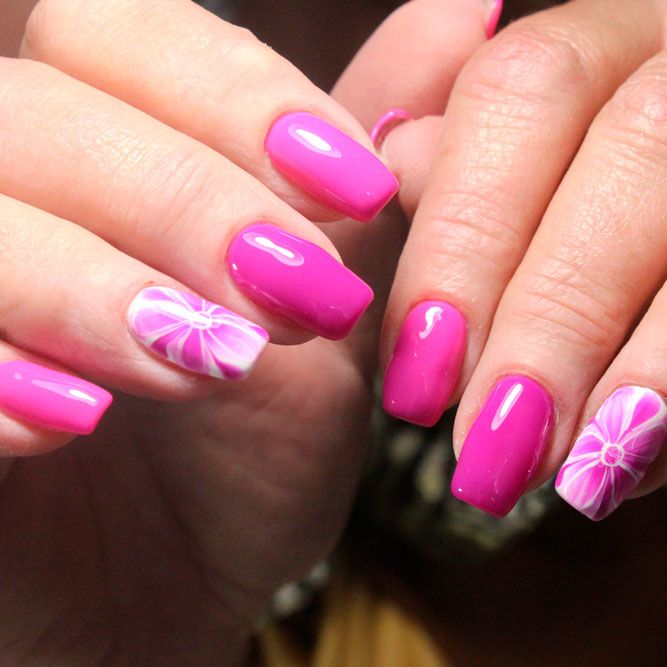 Dark Mauve Color Nails Ideas
When the solid base is not enough for you, there is a way out. All you need to do is to introduce a glitter accent finger. As simple as that!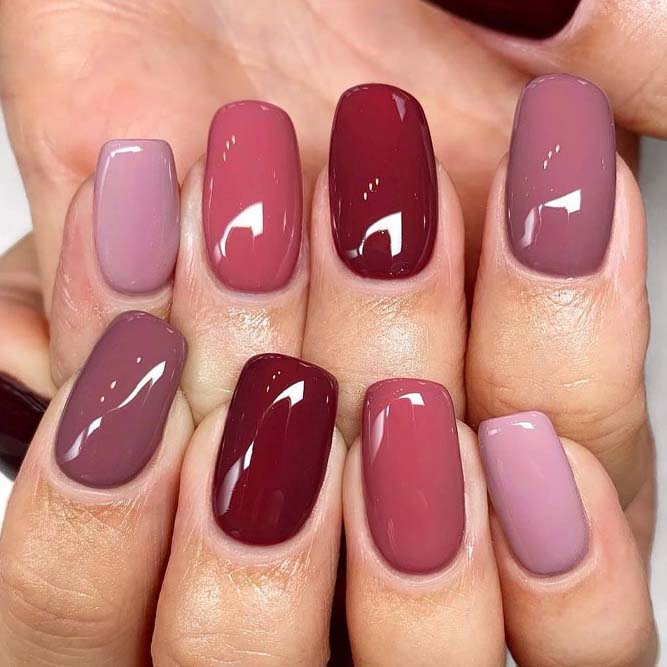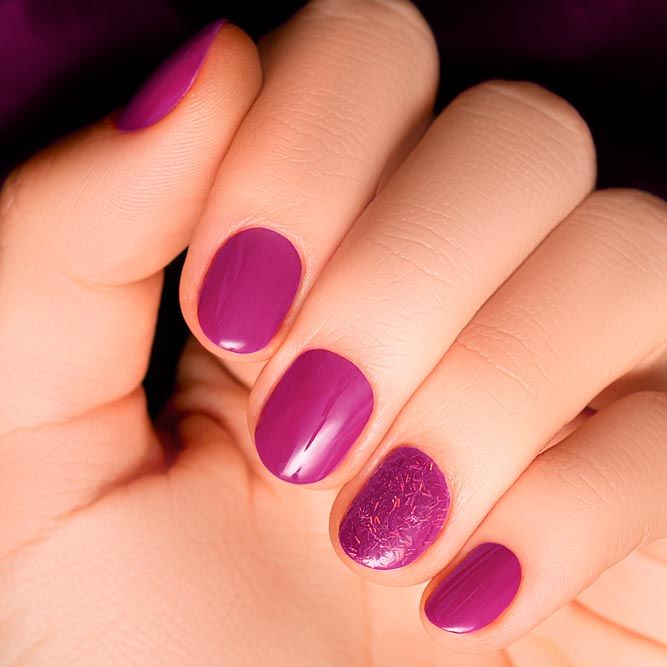 Mauve Nail Ideas With Minimalist Art
Mauve color nail designs can be very minimalistic if necessary. Just look at this fantastic mauve colors with the minimalistnail art pattern! It is true that beauty comes in simplicity! It is true that beauty comes in simplicity!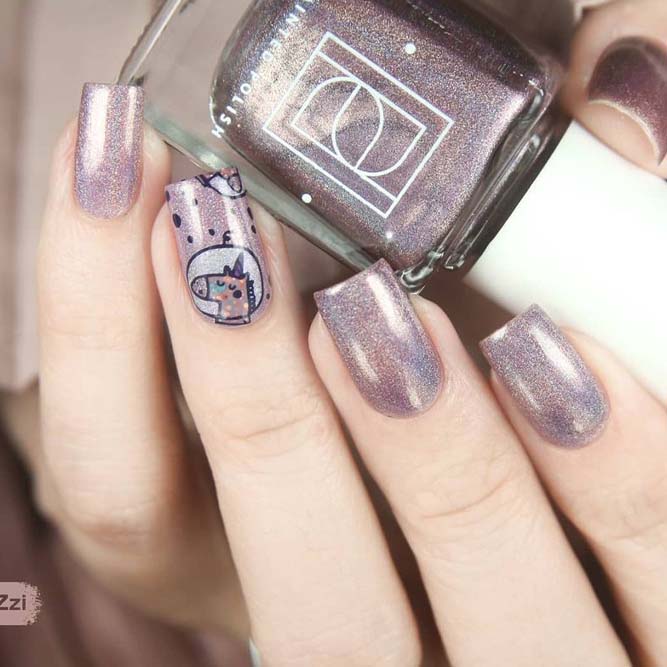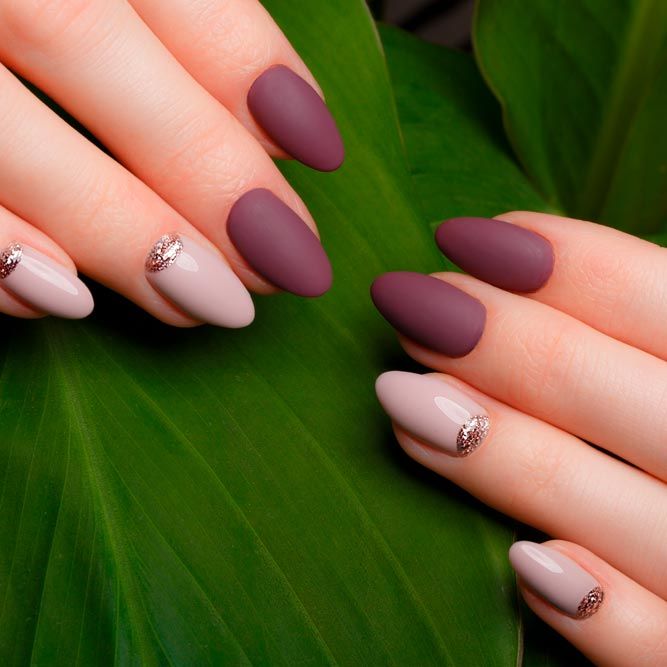 Glitter Mauve Nail Polish
No matter the range of shades combined you always need a proper glittery accent to emphasize the whole idea. We have just a perfect idea for your mauve nails in mind – see for yourself!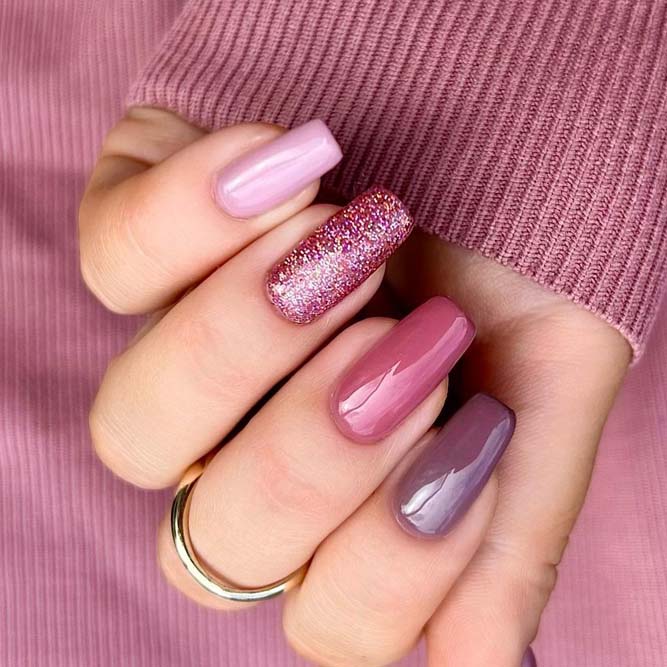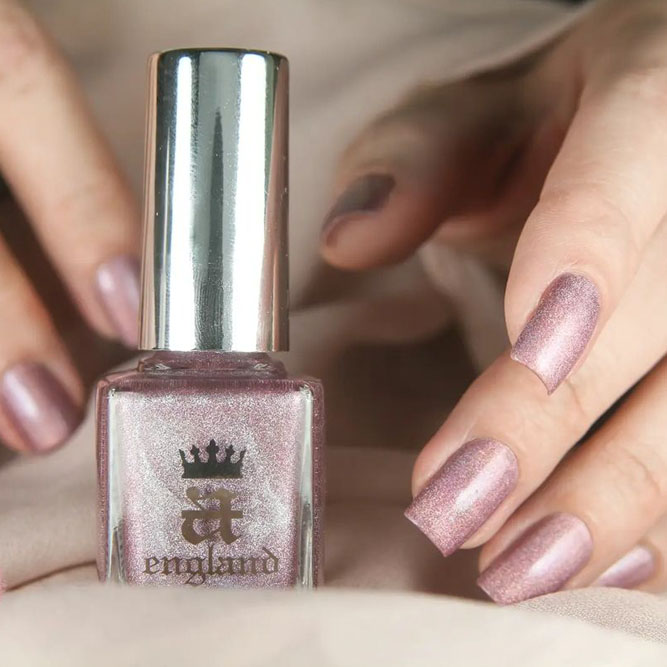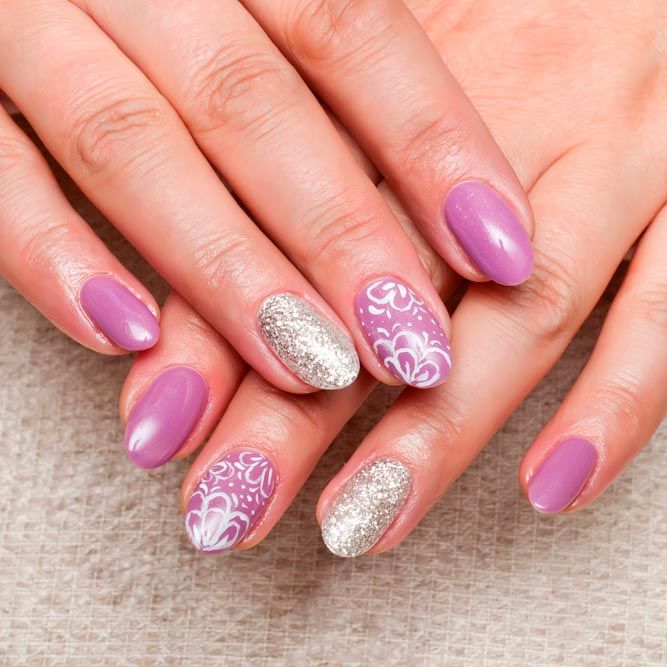 Matte Mauve Nails
Let the art do the taking! The combination of matte mauve and nude looks great but sometimes that is too simple for some of us, and that is when minimalistic peaky nail art comes in just handy!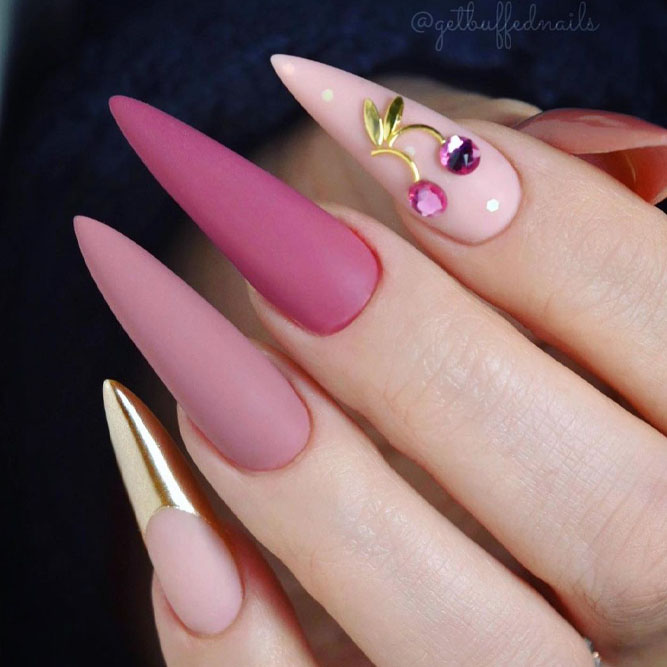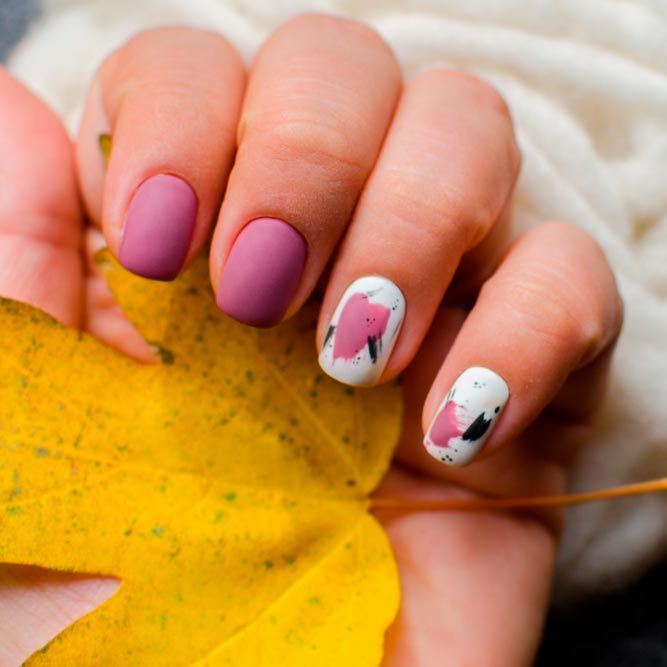 Mauve Color Nails and Floral Art
Short nails also look great in mauve shades especially if there is a pretty floral pattern added. You do not need much space to come up with beautiful design, and this is the perfect example of that!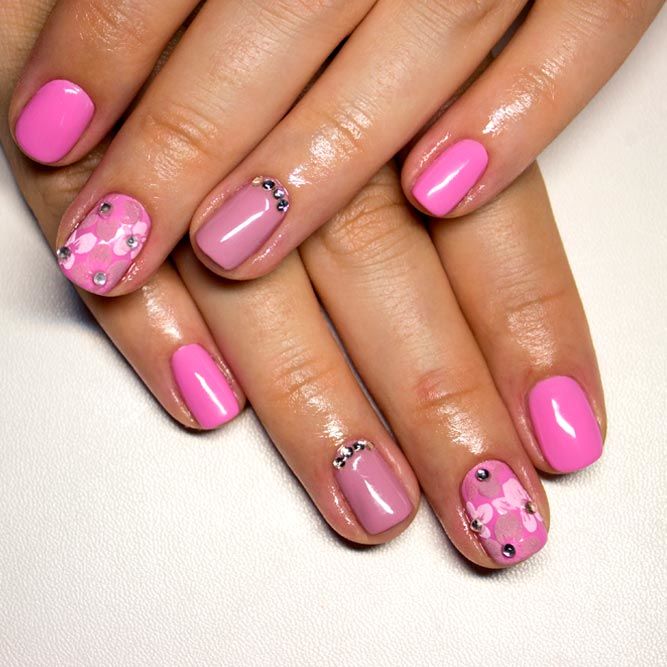 Mauve Nails with Foil Accent
As a mauve manicure appears low key and reserved in most cases, it allows for different nail accents without looking gaudy or kitschy. Yet, you do not need to reinvent the wheel. Simply apply foil to your mani for a metallic sheen and you are all set. To take it to another level, pair it with matte mauve nails, which will come out unbelievably impactful thanks to the play of finishes.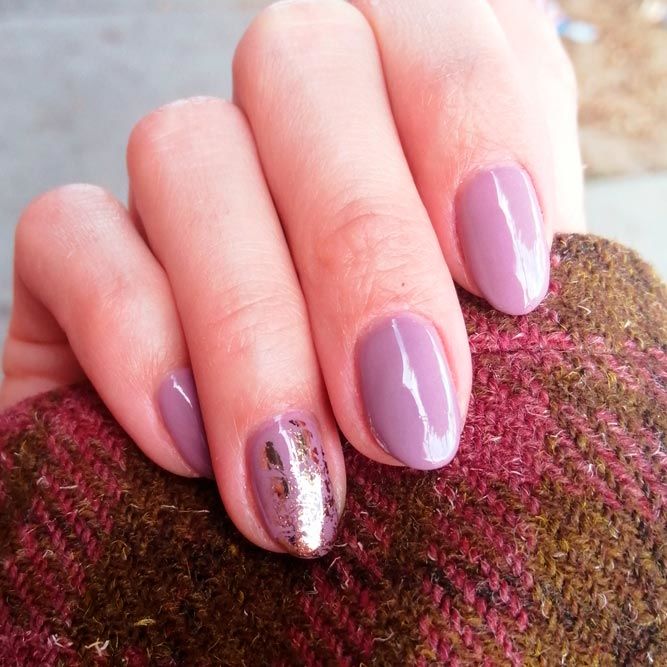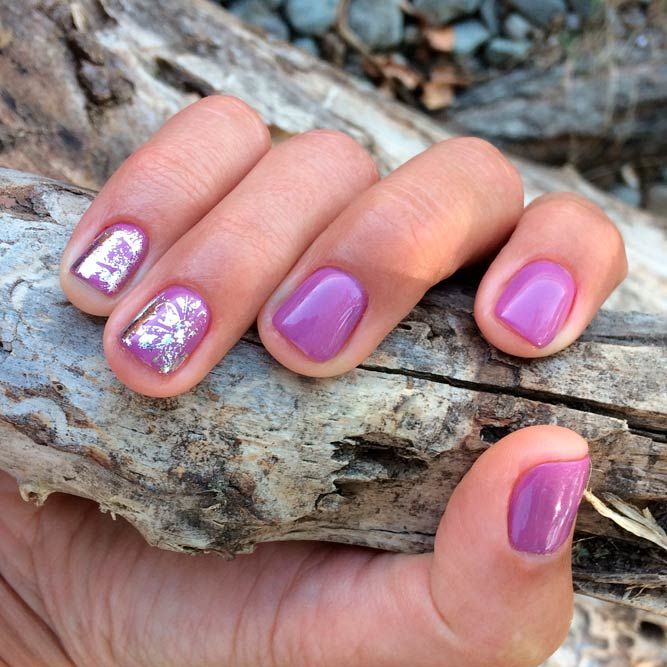 Mauve Nail Ideas for Short Nails
Those who choose a practical short manicure should consider a mauve nail color as their staple. It looks unbelievably flattering on short nails, making your mani feminine and tasteful. If you feel like enhancing it with cute accents or another nail color, feel free to do so. Mauve pairs nicely with the majority of shades and adornments, setting off plenty of breathtaking manicure styles.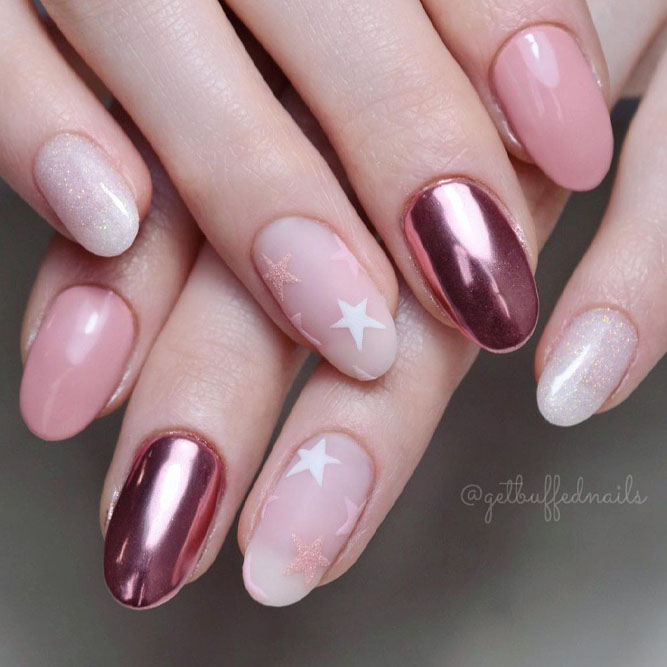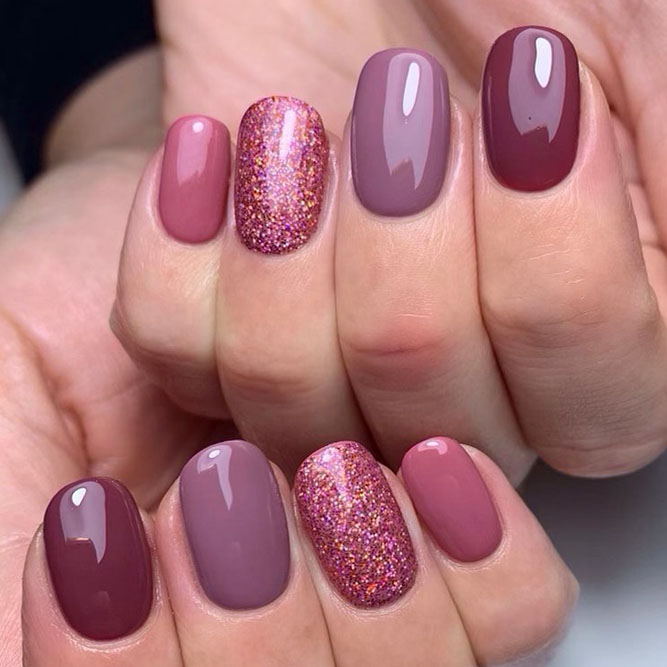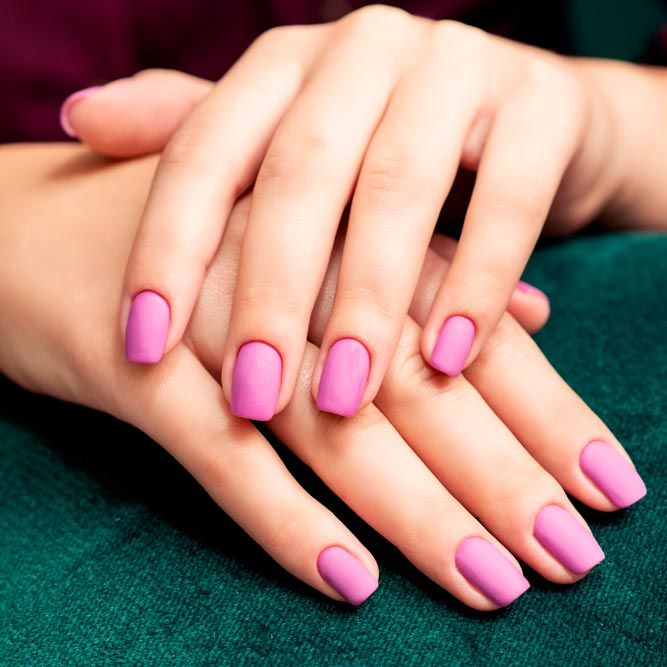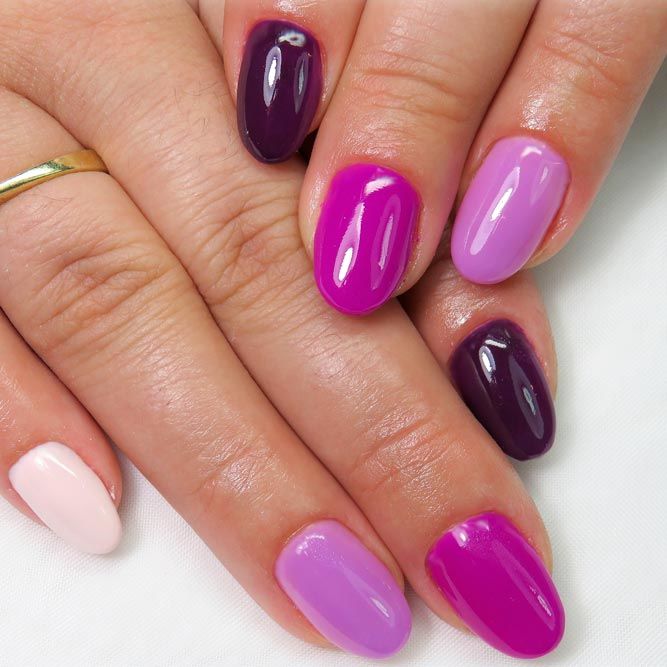 Elegant Half Moon Mauve Nails
As half moon nails have gained a lot of popularity lately, the number of variations of this fashionable manicure style is increasing every day. To pull off two nail trends in one mani, why not accompany mauve pink nails with a half moon design? This nail combo will not go unnoticed for sure. In addition, you can play around with a different half moon shape placement.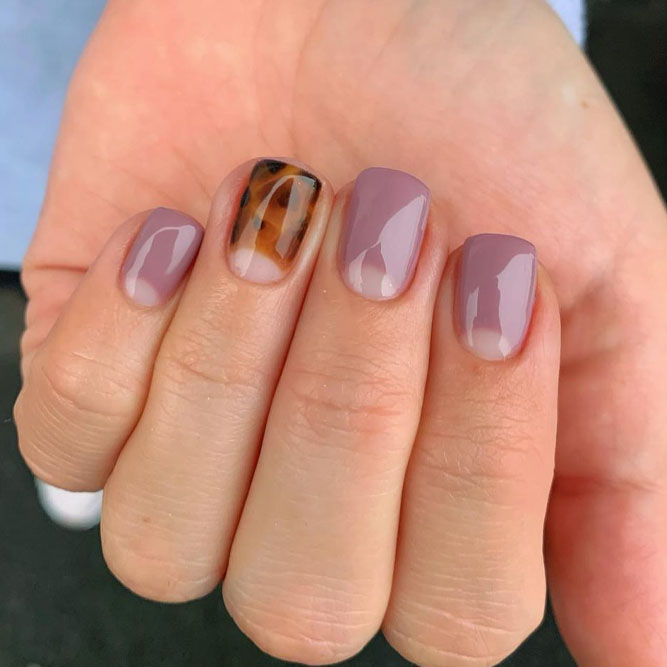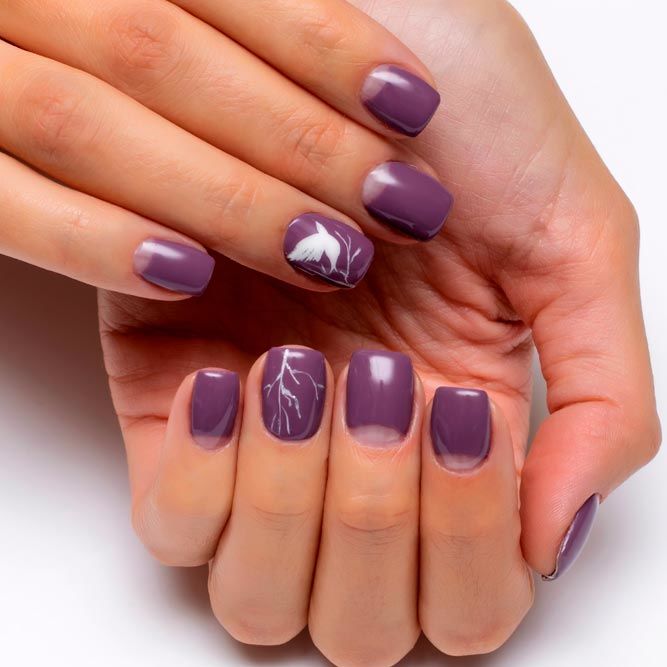 Mauve nails are a modern take on a nude manicure. They are still universally appropriate but have slightly more color to them, so a mauve manicure will never look dull or flat. We believe our collection of the best mauve nail ideas has inspired you on your next mani style.