How many of you dream of some cute nails designs to replicate but all you can find are those complex tutorials, for pros only? Well, it is time to rejoice, since we have easy tutorials for you.
While so many designs for nails seem impossible to do at home, we will prove you wrong with these examples.
The way you design nails can tell a lot about you, and our task here is to make your nails truly stand out!
Pretty Laced Nail Art

Source:
Demelza's World via Youtube
To do this pretty laced nail art, you are going to need to:
Apply a base coat.
Cover your nails with nude-shaded nail polish.
With the help of black nail polish and a tiny brush, start creating the lacy pattern.
With a dotting tool and black nail polish, add some small dots to the design.
Apply a top coat.
Cute Nails Designs: Holo French Style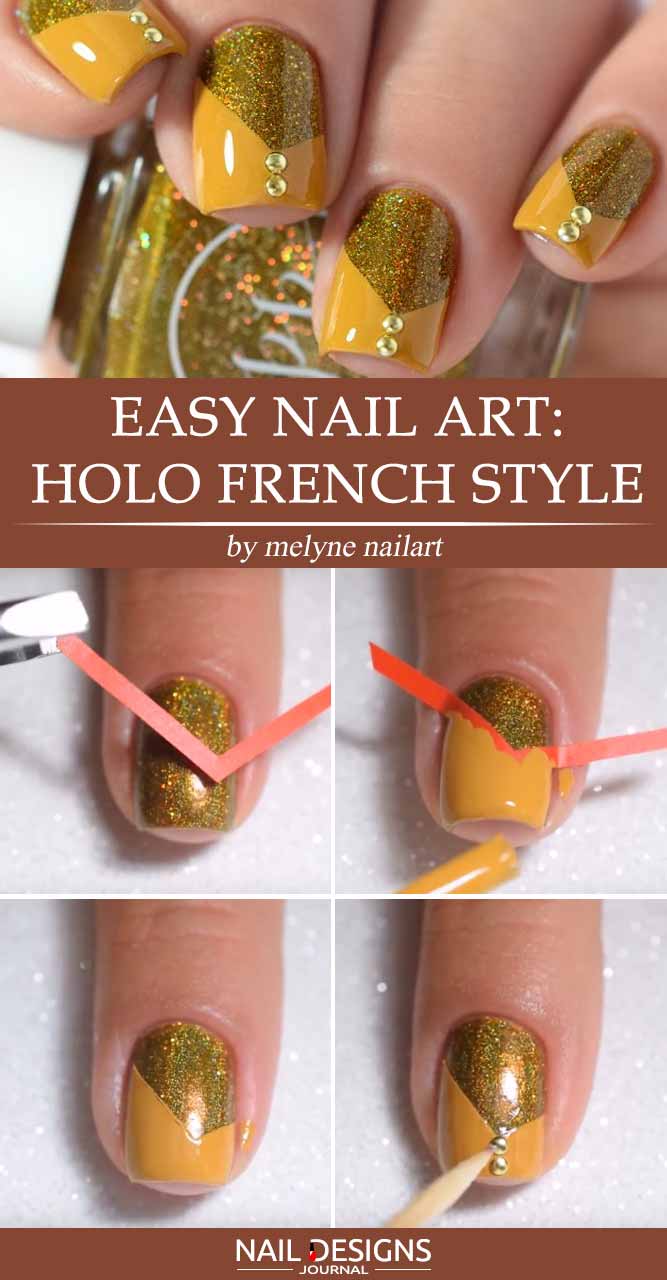 Source:
Melyne Nailart via Youtube
This is what you are going to do:
Apply a base coat.
Cover your nails with any holo nail polish you like.
Put on nail vinyl, shifting it a little to the side.
Fill the bottom part of your nail with cream-shaded nail polish.
Remove the vinyl straight away.
Add up two tiny studs to the center of a cream-colored part.
Apply a top coat.
Elegant Burgundy Fishtail Nails

Source:
Amazin'nails91 via Youtube
Burgundy nails are super trendy these days and this is what you are going to do:

Apply a base coat.
Apply a burgundy base to the nails that are going to remain solid-colored.
Apply a white base to the nails you are going to use stamping on.
Apply a top coat.
Apply stripes in a shape of fishtail to white-colored nails.
Apply a burgundy coat over stripes.
Apply a stamping pattern over.
Remove the stripes.
Apply a top coat.
We hope you enjoy these tutorials and will succeed in their replication with the least of time and effort involved. Do not forget to visit us for some more fresh ideas and pieces of trendy advice!
Main photo by Demelzasworld