Nail art is the sphere that is changing all the time and when you are just getting used to one trend another is already knocking at your door. To tell you the truth there is nothing entirely with it since you get more and more idea to try out in the long run. However, today we would like to bring you the freshest trend there is – citrus fruits nail designs. Yet, we are not just going to show you some ideas to replicate we will supply you with detailed tutorials to them so that there is no way that you will not succeed.
Simple Citrus Fruits Nails Tutorial With Negative Space
Apply a base coat.
Create a half circle on the tip of your nail using bright nail polish of corresponding citrus hue.
Using a striper brush and white nail polish create a curve near the top of the fruit.
Add four straight lines coming out of the curve and heading to the tip of your nail, meeting at the center.
Apply a top coat.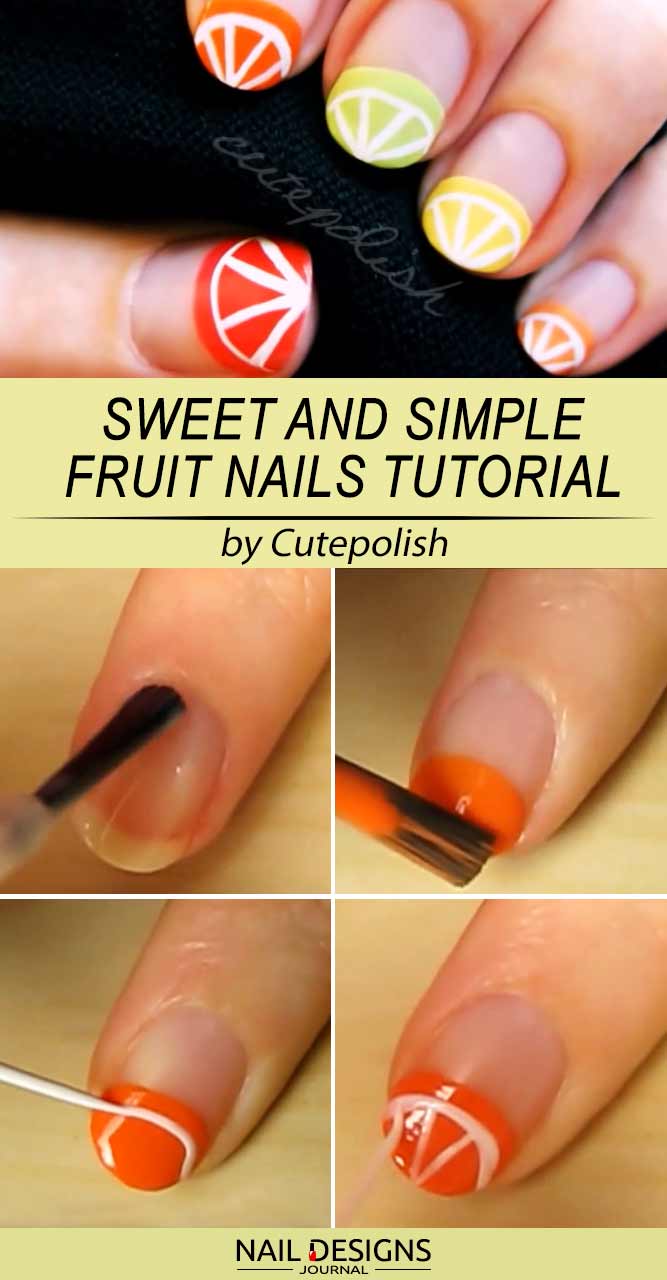 Source:
Cutepolish via YouTube
Tropical Citrus Fruits Nail Art
Apply a base coat.
Apply different bright shades to your nails as base coats.
Apply two reinforcement labels diagonally from each other.
Fill in the middle with different shaded nail polish.
Remove the labels.
Fill in the top area with another bright shade of choice.
Outline the curved areas with white nail polish.
Add three thin lines with the help of thin detailer brush and white nail polish and make sure the lines meet at the corner.
Curve the lines a little to make it look more natural-like.
Apply a top coat.

Source:
HannahRoxNails via YouTube
Pop Nail Art Tutorial With Fimo Citrus Fruits
Apply a base coat.
Apply light green base coat.
Add some sequins to your nail.
Add fimo slices to the design.
Add some rhinestones to the design.
Apply a top coat.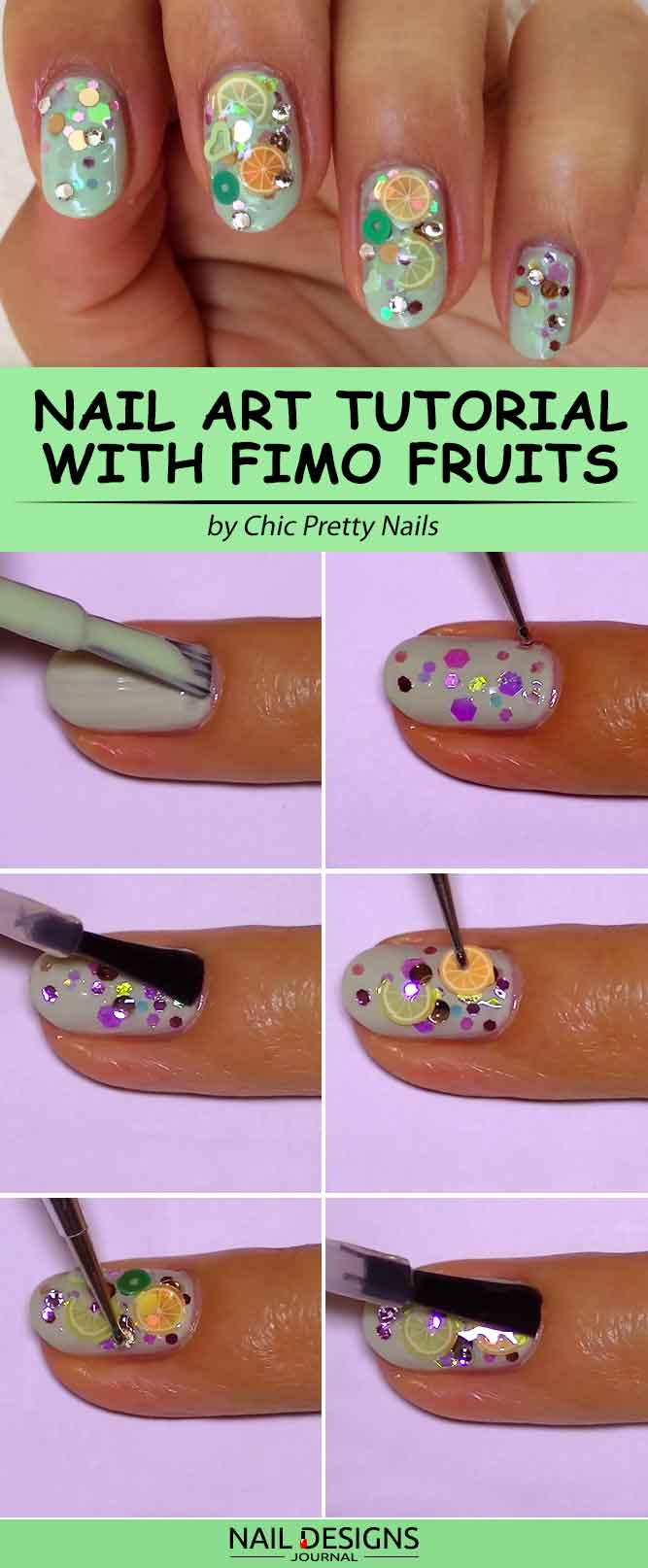 Source:
Chic Pretty Nails via YouTube
Lovely 3D Lilac Fruit Nails Design
Apply a base coat.
Apply pale pink base to all the nails but one.
Apply a white base coat to the nail.
With the help of pink nail polish create the 3D design.
Fill in the gaps between pink pieces of the design with white nail polish.
Apply a top coat.
Source:
Szpiegasia via Instagram
Citrus Stamping Nails Art Tutorial
Apply a base coat.
Apply an orange base coat.
Apply a clear top coat to the cellophane.
Apply a black coat to your citrus-shaped stamping plate.
Transfer the design onto clear top coat.
Fill in the citrus fruits with various bright shaded.
Add some blue holographic nail polish to the design.
Transfer the decal to your nail.
Press it gently to make sure it sticks.
Trim the edge and secure them with acetone.
Apply a top coat.

Source:
The Beauty of Nail Polish via Instagram
Main photo by Nailart_bygracie