When summer is right behind the corner, it is important not only to lose some weight for the beach season but it also time to think about your fresh manicure. Tropical nails are the best for summertime madness since summer is the time of sun, ocean, and vacation. That is why today we have come up with a spicy idea to share some trendy nail designs for summer. It is time for you to take a pick and to enjoy the time to the fullest!
Fun Palm Tree For Tropical Nails Design
We think that palm trees are the best to represent the summer time that is why introducing some into your manicure is more than an excellent idea. Be it a sweet pastel sunset in the background with the palms in front or some bright blue base to make the trees stand out most – all of them look fabulous. For the lovers of extraordinary manicure, the combination of peachy shades and gold palm trees will suit best!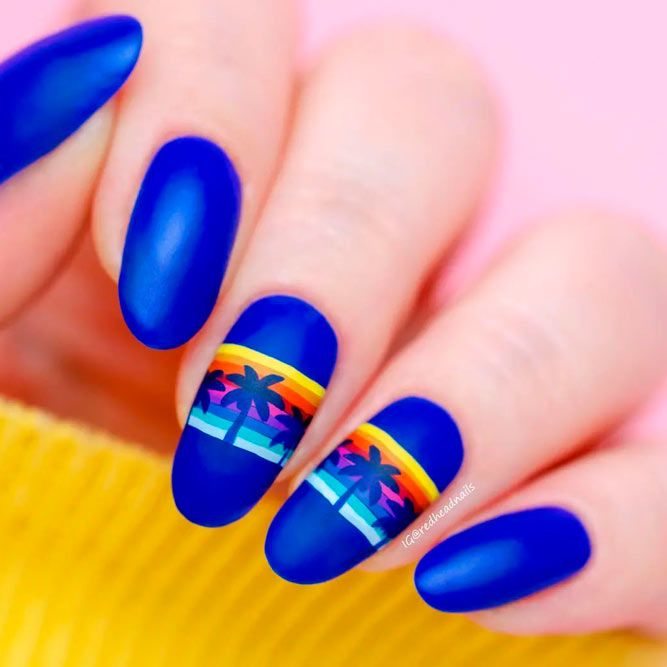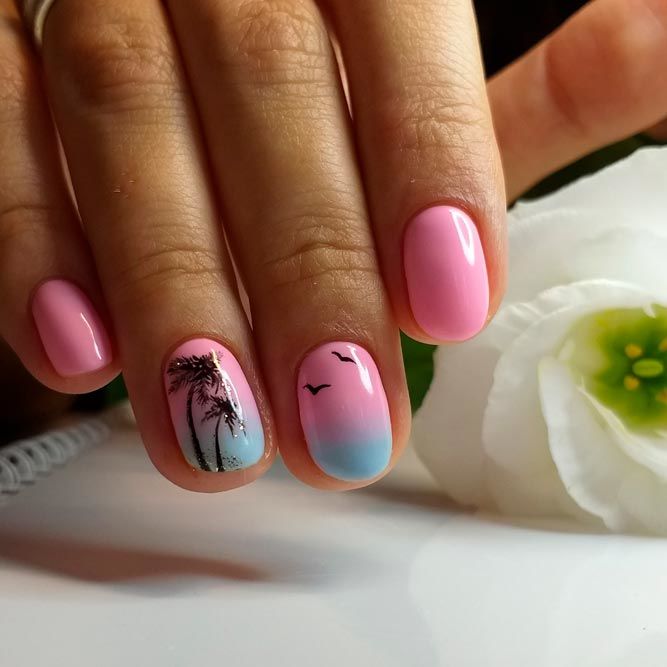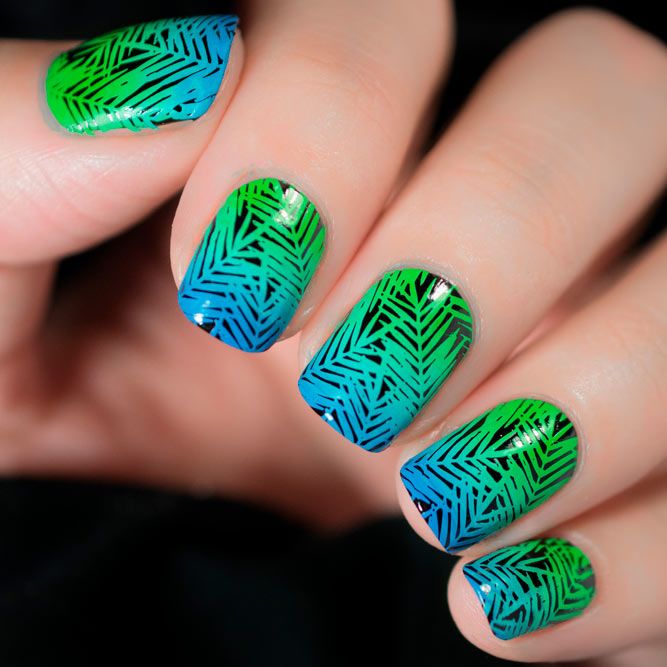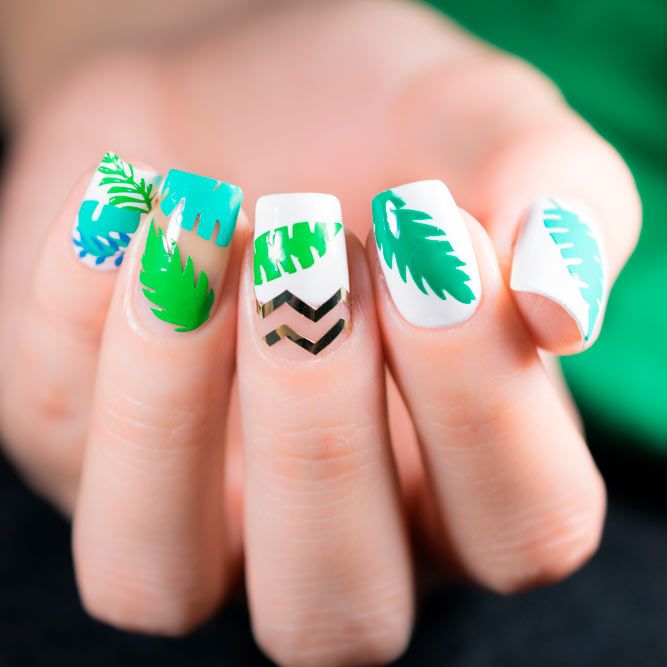 Sweet Birds Tropical Nails Designs
Can you imagine tropical nails without exotic birds? We neither. They go together like peanut butter and jelly. There are many ways to pull off this summer nails design. You can go for different birds on each nail or create a pattern with the same one. For a more low-key option, you can adorn only one of your nails with a beautiful motley bird and complement it with sunset nails ombre or another tropical design. Luckily, the range of options is endless: parrots, flamingos, toucans, hummingbirds and many other sweet tropical birds deserving to grace your nails.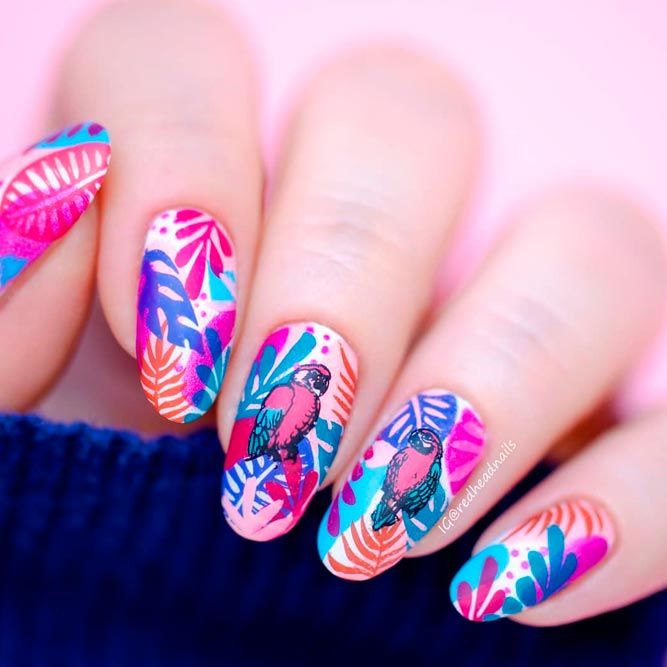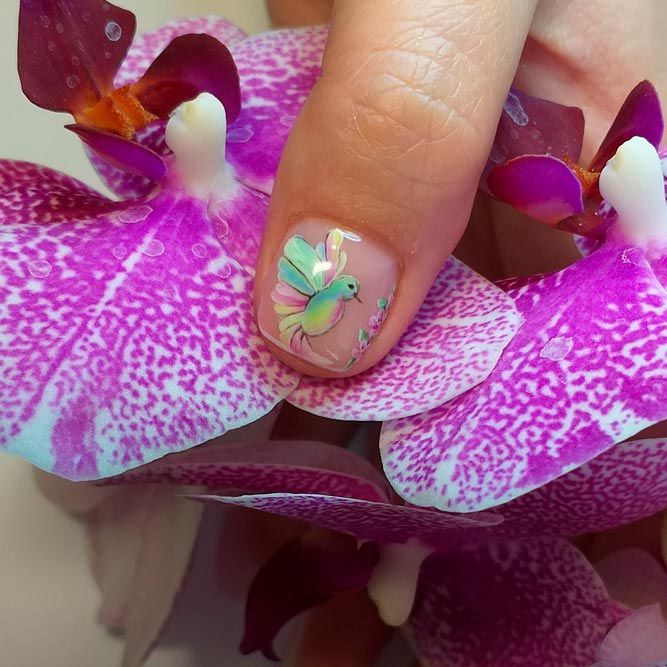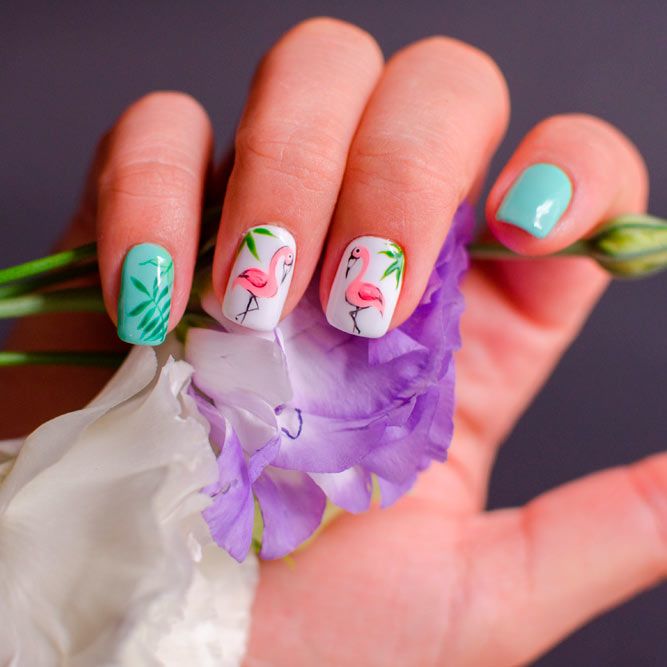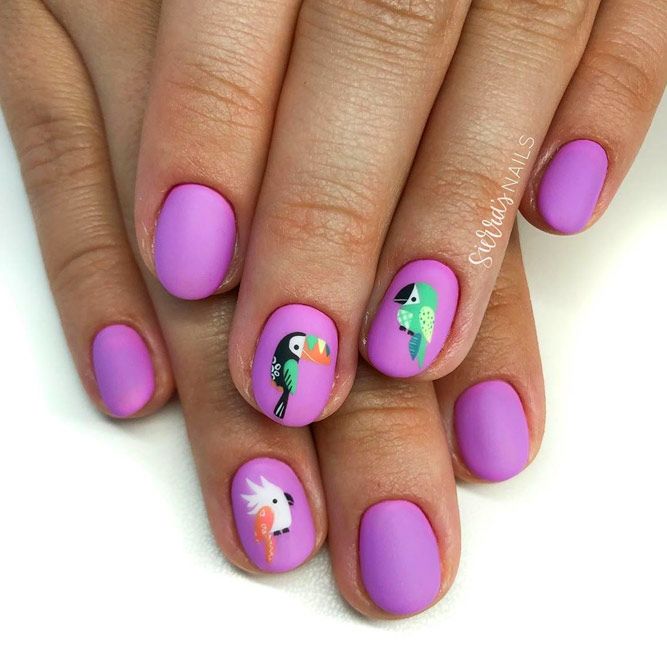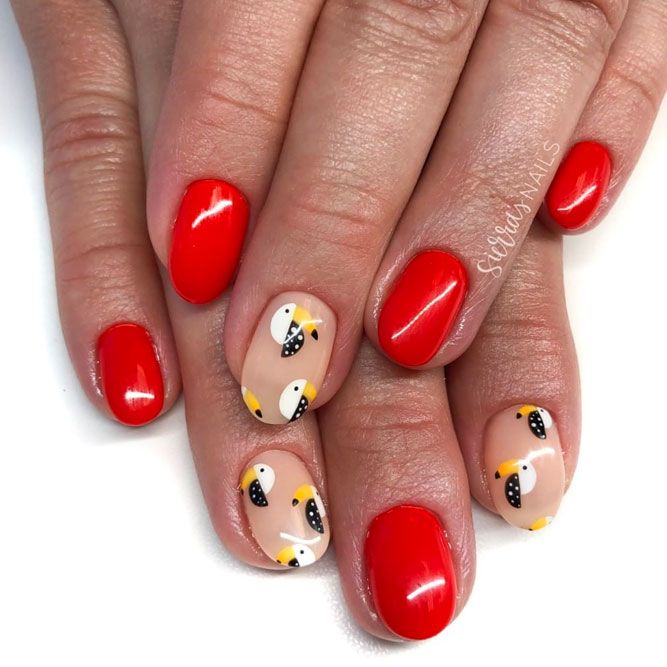 Sunset Tropical Nails Art
Sunsets are magnificent to watch; we are sure that no one would argue that. But why waiting for the actual sunset if you can depict it on your nails? In such a way any time of the day you can cast a glance on your nails and observe this magnificent phenomenon happening!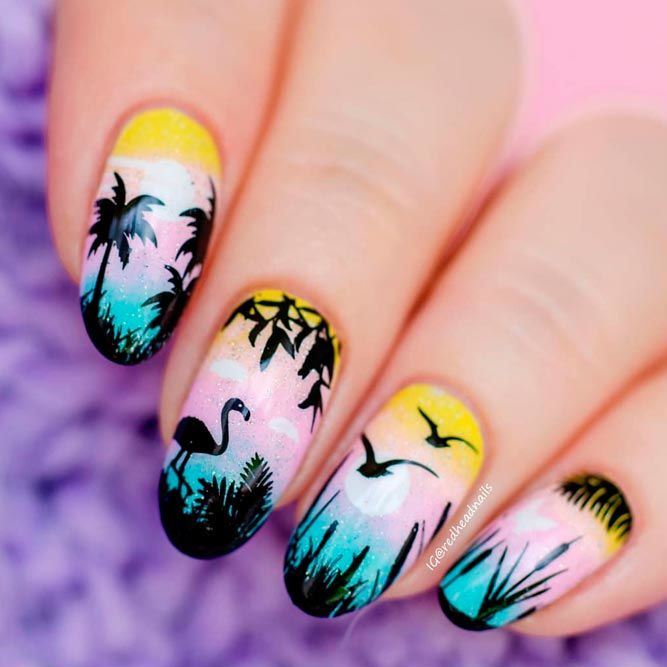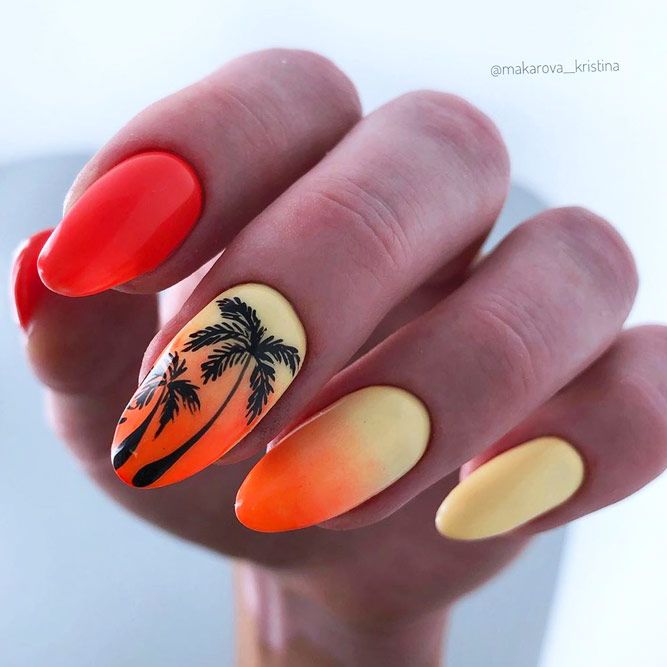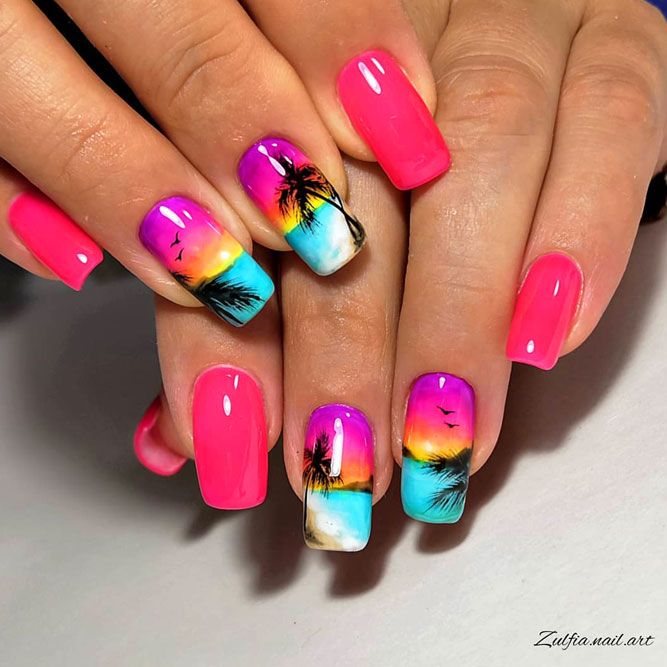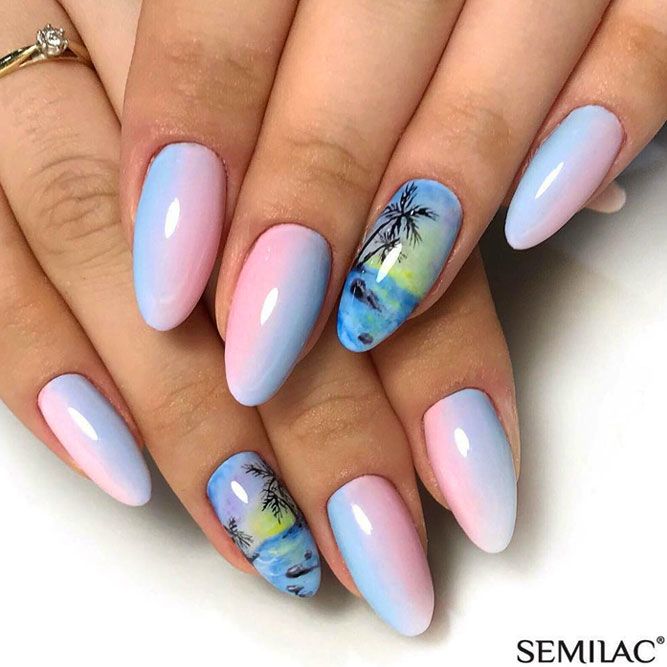 Summer Beach Tropical Nails
Summer and beaches are the notions that complete each other. That is why, when the season hits and you rush to the beach you better be fully prepared. These tasteful and stylish nail art ideas may be the ones to save the day!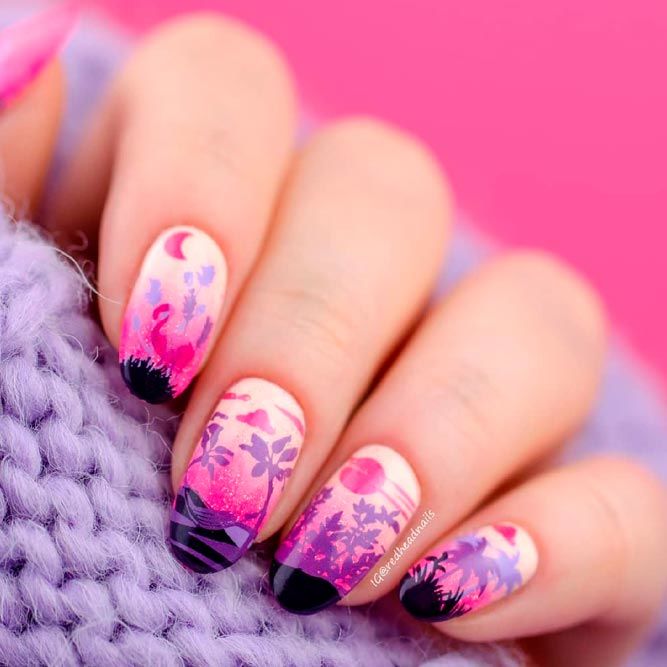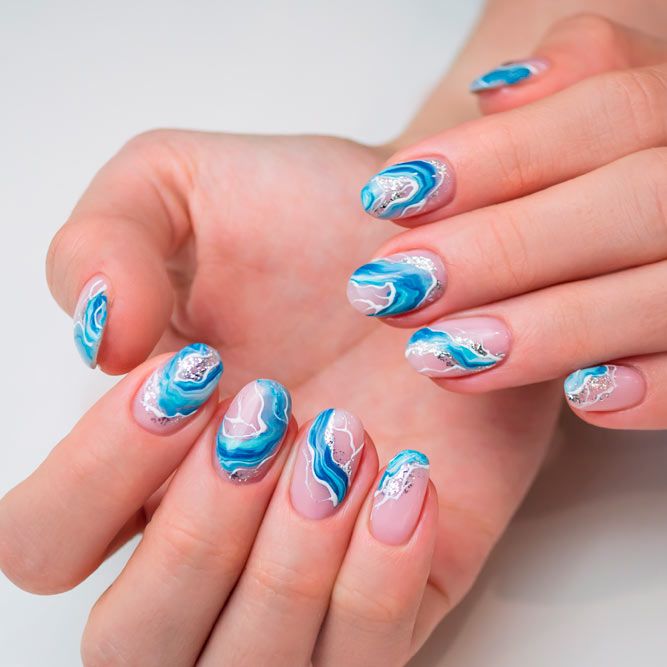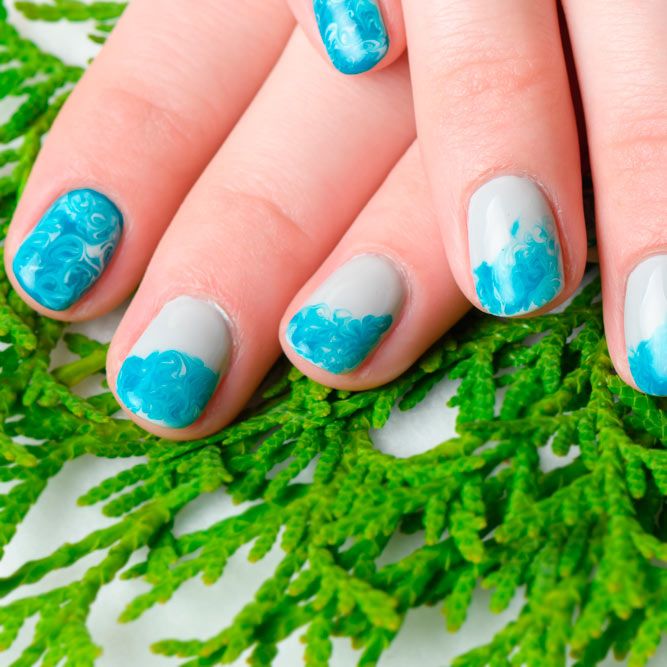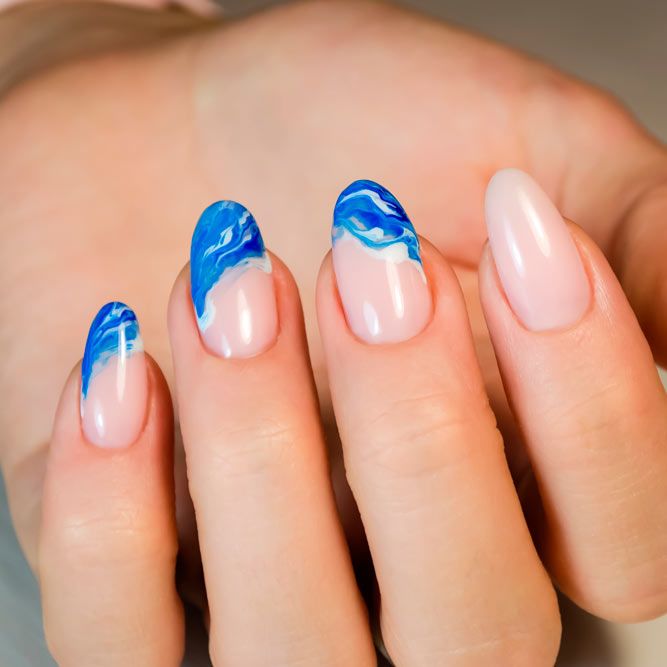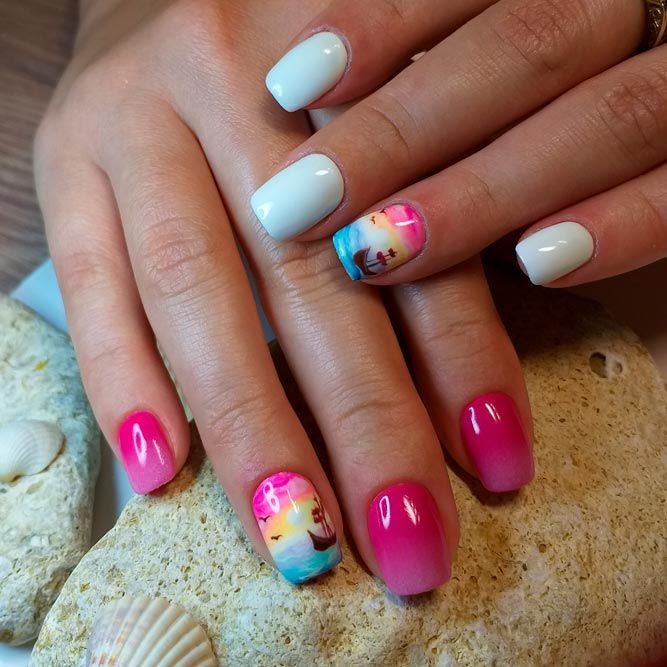 Tropical Leaves Nails Art
Those of you who are a little tired of all the palm trees can surely try out something new. The thing is that palm tree leaves look as gorgeous as the trees themselves. Pick your perfect base and start the experimentation! What is more, if you are looking for the ideal combo of neutral and bright nail art ideas – this is what you can get inspired from.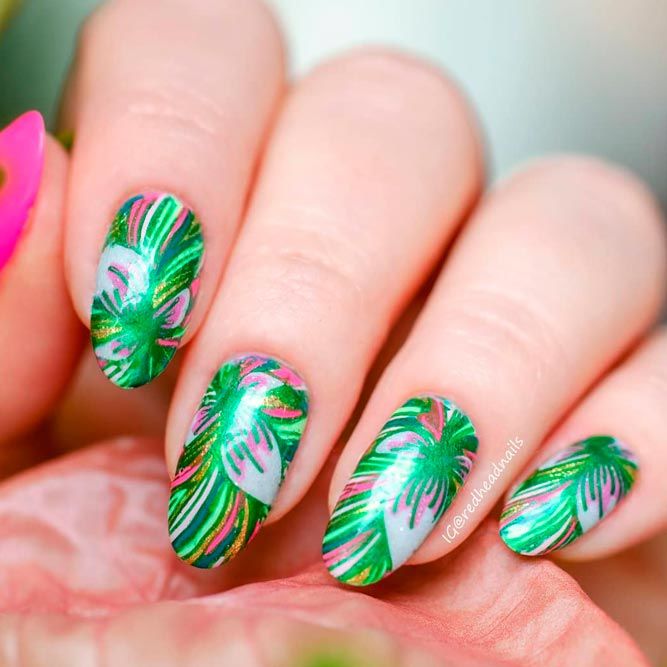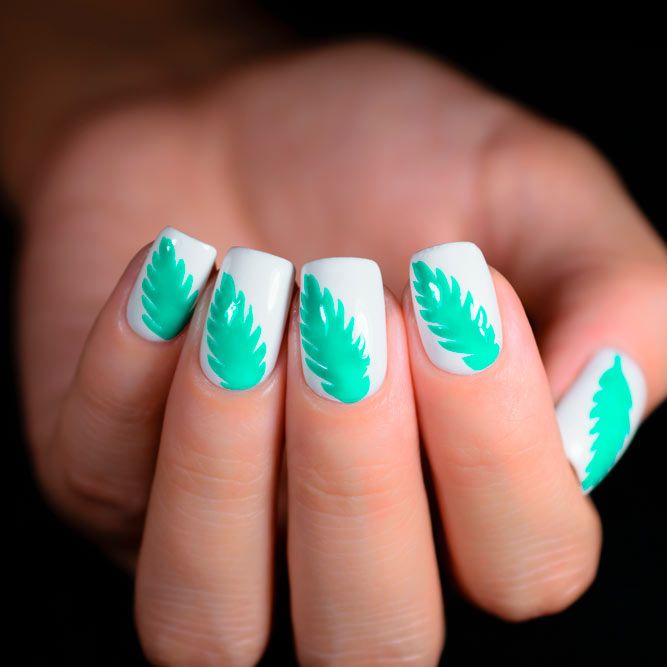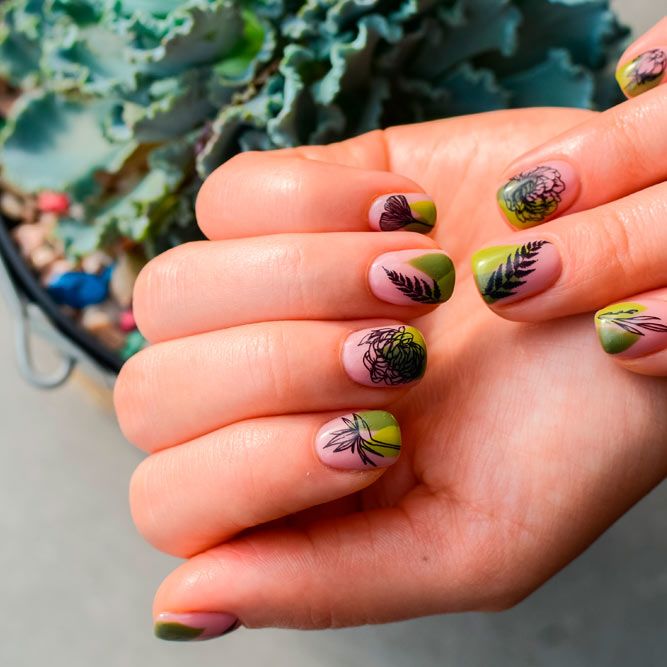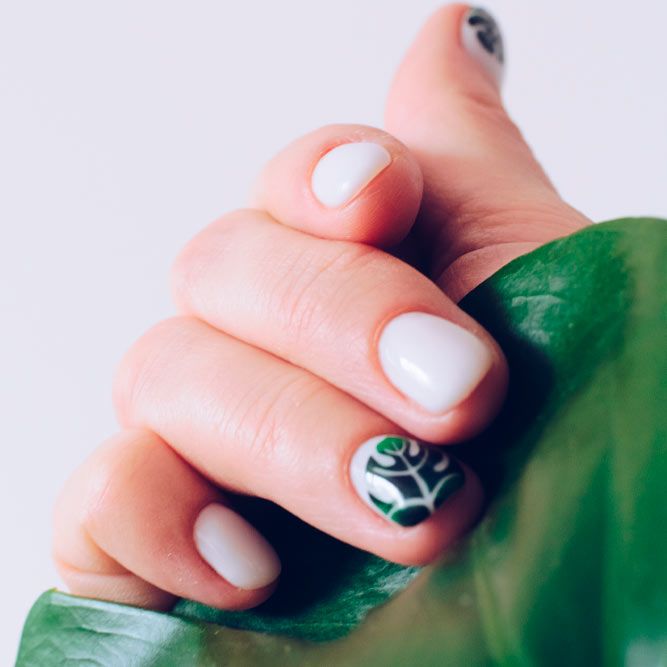 Tropical Flower Nail Art
It is true that summer nails list would be incomplete without all those fancy tropical flower patterns. They are all so sweet and bright looking that it may be difficult to take the eyes of. Add some vibrant touch to your look with the help of these ideas!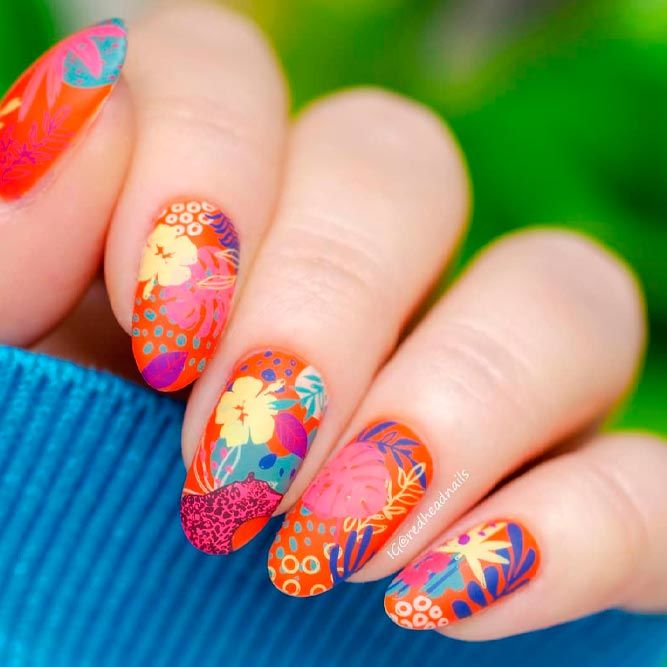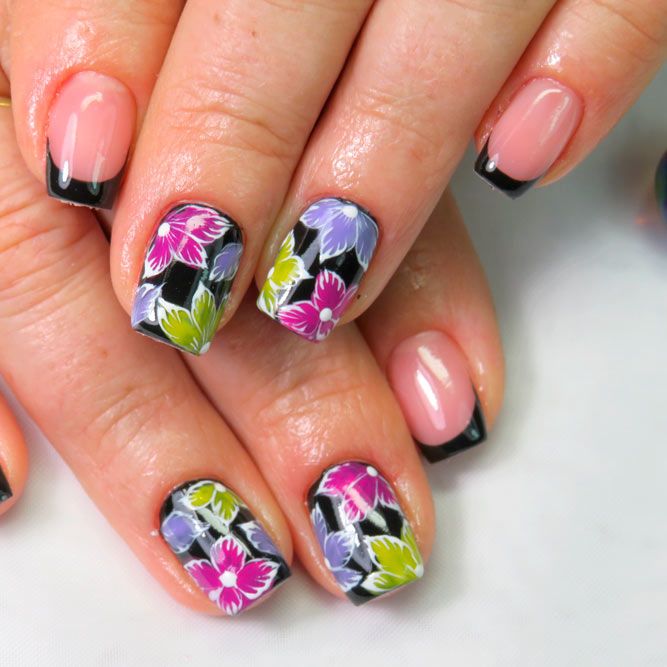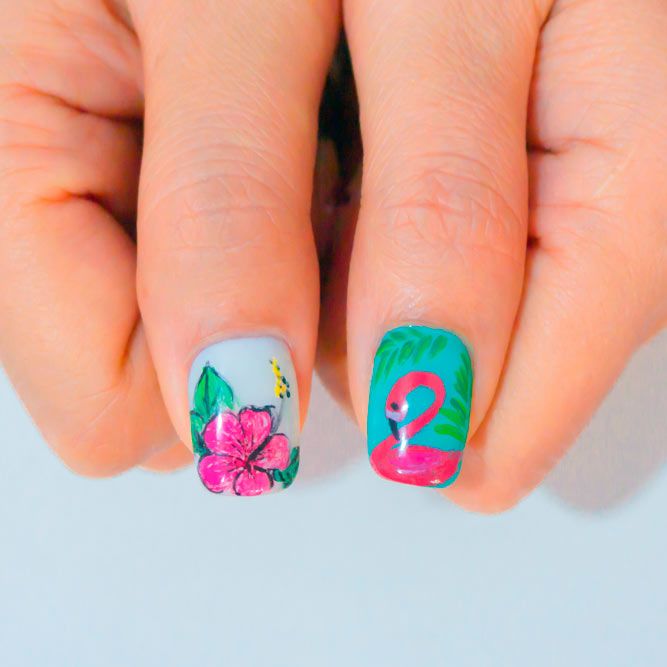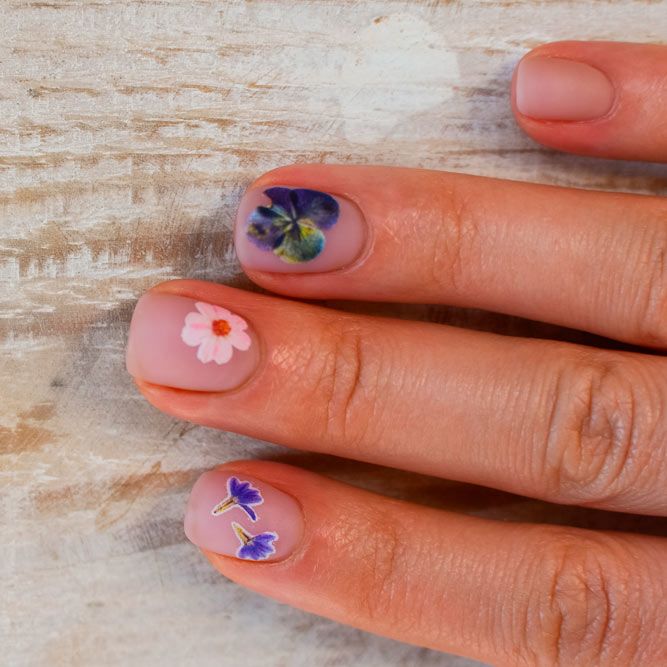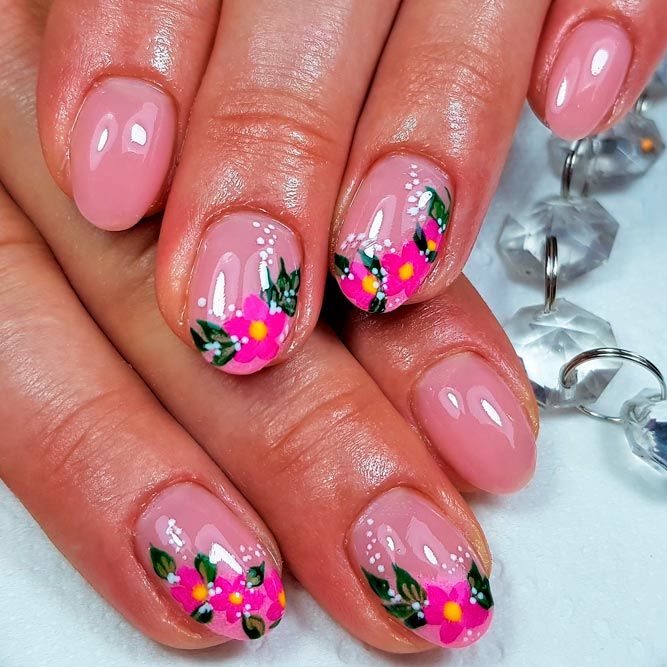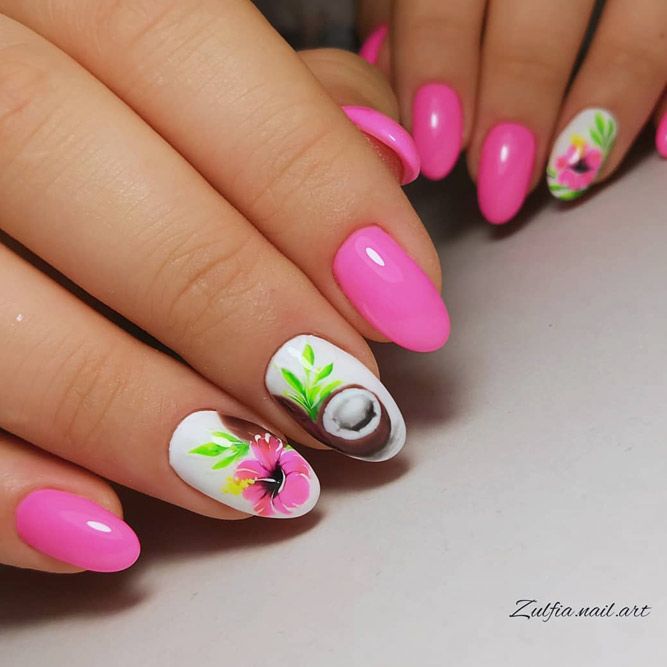 Tropical Fruits Nail Designs
Tropical nails are not only about the palm trees and exotic flowers. Think about all the exotic fruits that are out there! So why not to bring them into your day-to-day manicure, right? Use these colorful and tasty ideas to your advantage so that your nails look all so flawless and bright.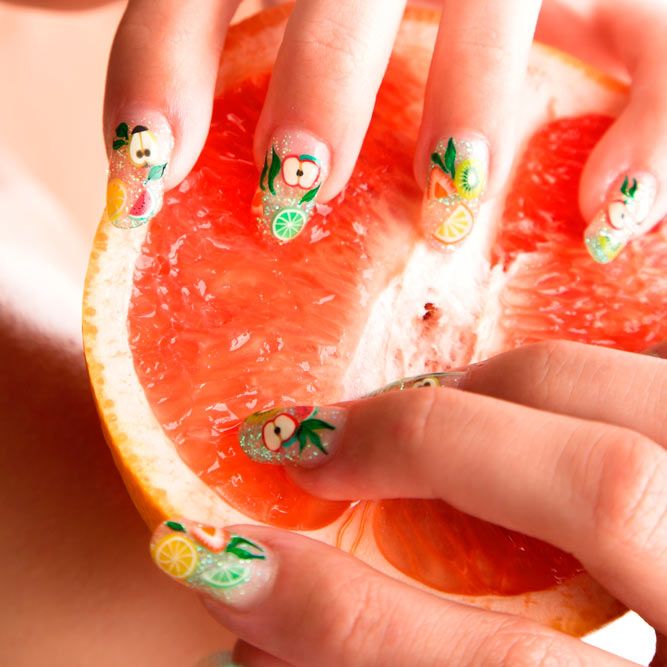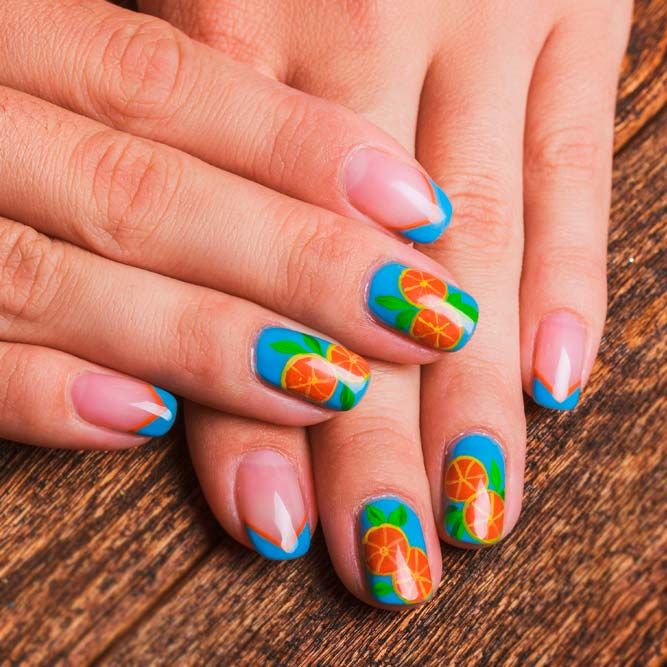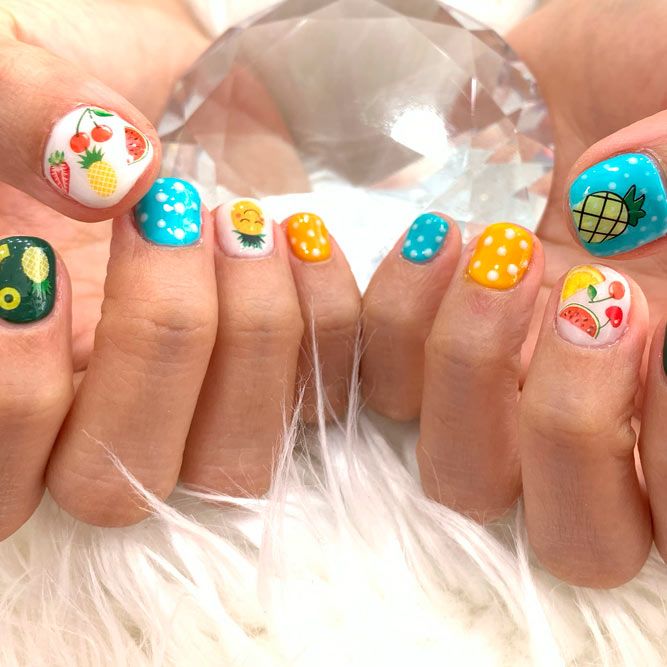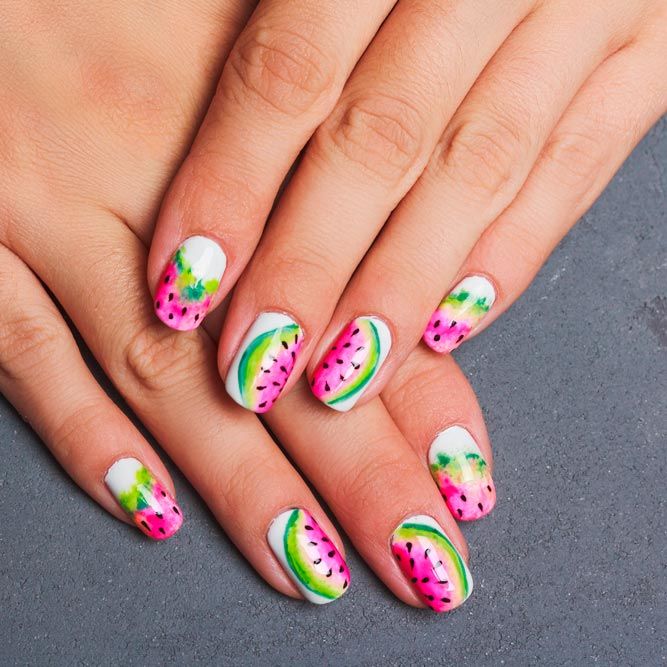 Tropical Nails In Pastel Colors
Summer is not only about the bright shades, nude shades and pastel one have some room for existing too. That is why if you can't live a day without those sweet pastel hues then these manicure ideas are precisely what you need to kill two birds with one stone.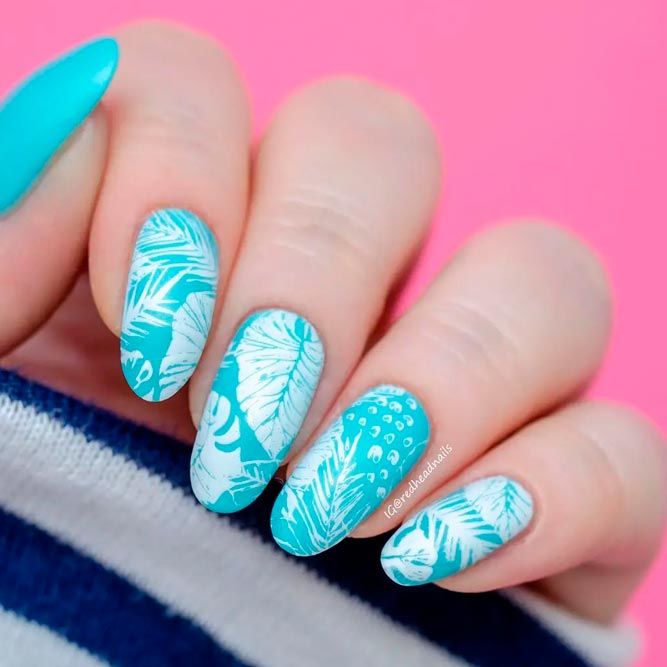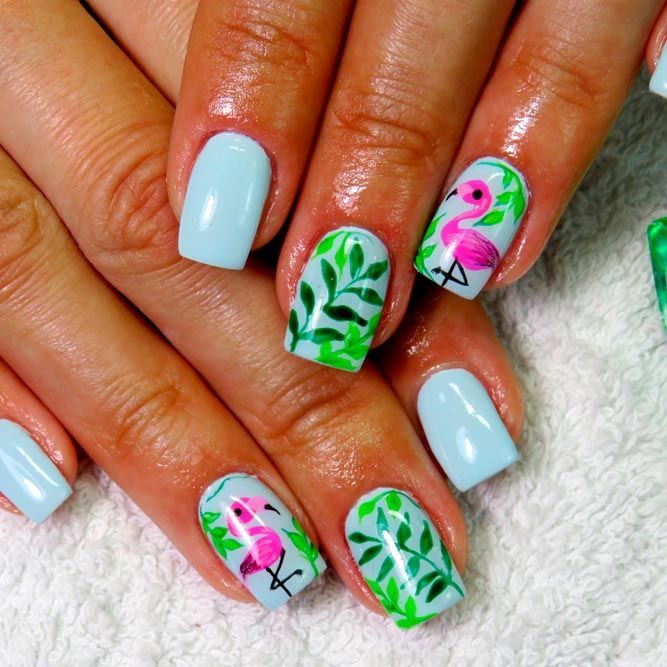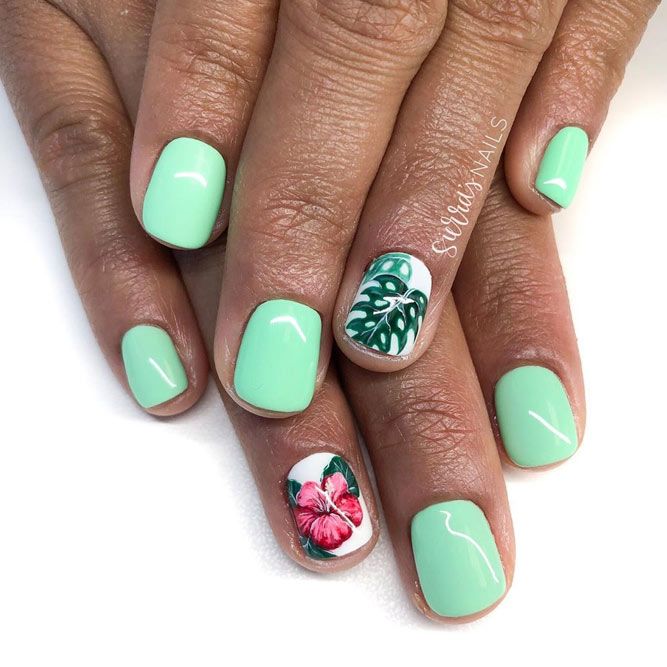 Tropical Toe Nail Designs
Let's not forget about your toes they have to be ready for the summer as well. That is why simple palm tree nail art or exotic floral designs, not to mention bright abstract nail patterns – all can be used on your toes as well. Get inspired with these ideas and have fun when summer comes!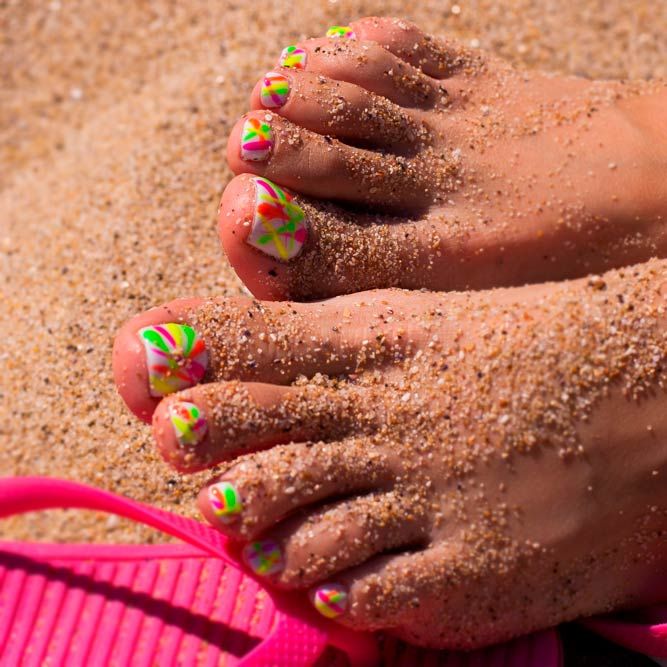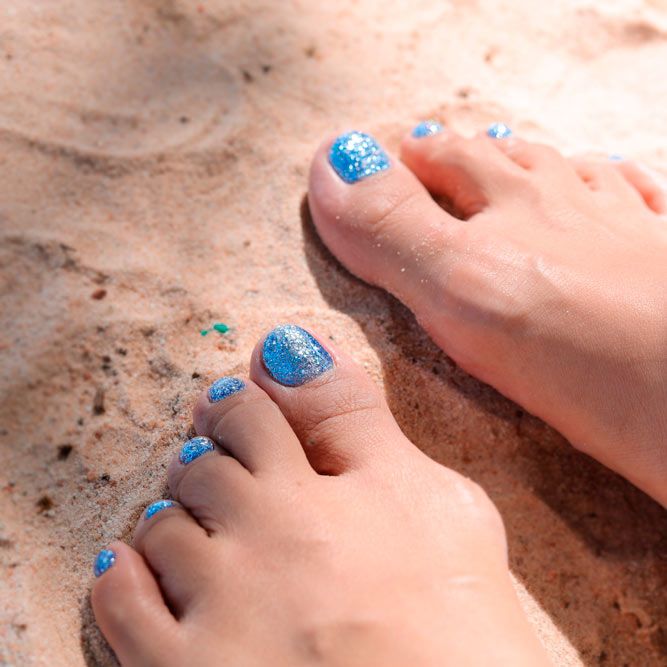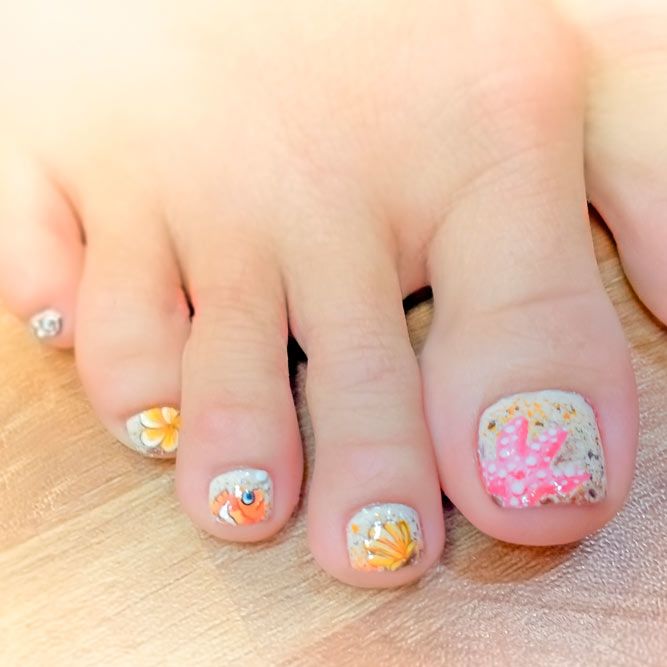 REFERENCES:
Tropical theme as nail art is always well-liked and welcoming in the fashion world.

Source

These tropical nails have us feeling like we re on vacation.

Source