We live during the times when looking perfect is not easy. It is not like we lack access to anything that can make us look beautiful – it is the fact that there are too many nail trends to follow and if you fail once, there may be no turning back. Of all the trends – nail trends are changing at the speed of light, and if you can still possibly guess with the shade to pull off, it may be not so easy to succeed with an appropriate design. It should be mentioned that there are classic ideas which are good to go anytime anywhere. However, not everyone is willing to go down that road, right? That is why we have taken a few moments to consider and come up with a nice idea to treat you with the full dose of nail art ideas that are going to be on the top during 2022. Once you browse our special compilation, there will be no way your nails will look out of date no matter where you are headed!
ADVERTISEMENT ‧ CONTINUE READING BELOW
Stylish Pastel Nail Art
There are many nail art designs that may look both simple and gorgeous at the same time. This combo of pastel nail colors will take you over the edge of looking elegant. However, the outlined design is what gives your mani that special charm, keep it in mind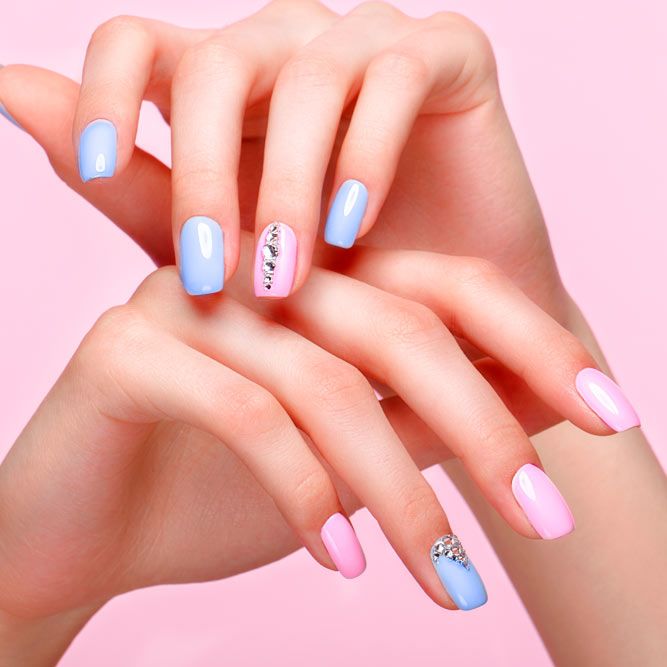 ADVERTISEMENT ‧ CONTINUE READING BELOW
Perfect Blocked-Off Nail Design
Blocked-off nail design may be a fresh trend gaining popularity. The thing is that there is absolutely nothing complex about it. If you are looking for manicure idea to be the easiest to replicate and the most stylish one – this may as well be it! Just a piece of tape applied over the base coat to the third of your nail, a light swipe of your fav nail polish covering the rest and you are ready to go. Amazing, isn't it?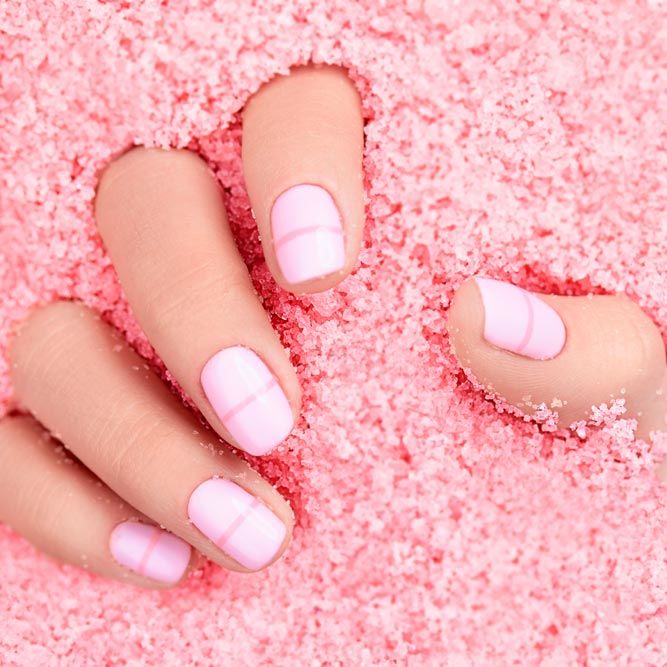 Top Nail Trends – Leaves Pattern
Do not tell us you haven't fallen in love with this idea!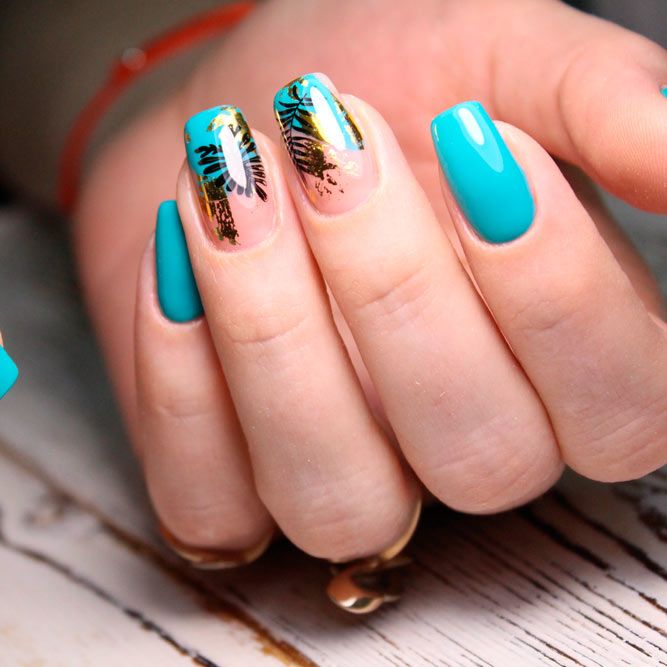 ADVERTISEMENT ‧ CONTINUE READING BELOW
Not Just The Usual French Tips – Make It Deeper
There are times when nothing but French tips are allowed to introduce into your daily manicure. We tell you what, do not give in to despair that easily. We are sure that the addition of some sparkly stones will make the classics look a lot deeper!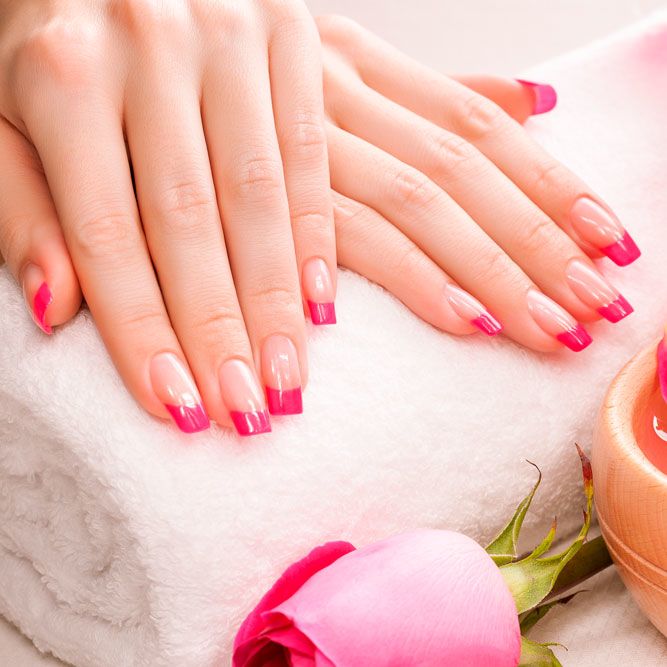 Gold or Silver Foils Nail Art
Sometimes the owners of long nails face the issues of not being able to come up with a perfect design for their nails, that would be both trendy and quite simple. From now on – the issue is solved. Just add some black base and use transfer foil to succeed with perfectly easy and beautiful nail art!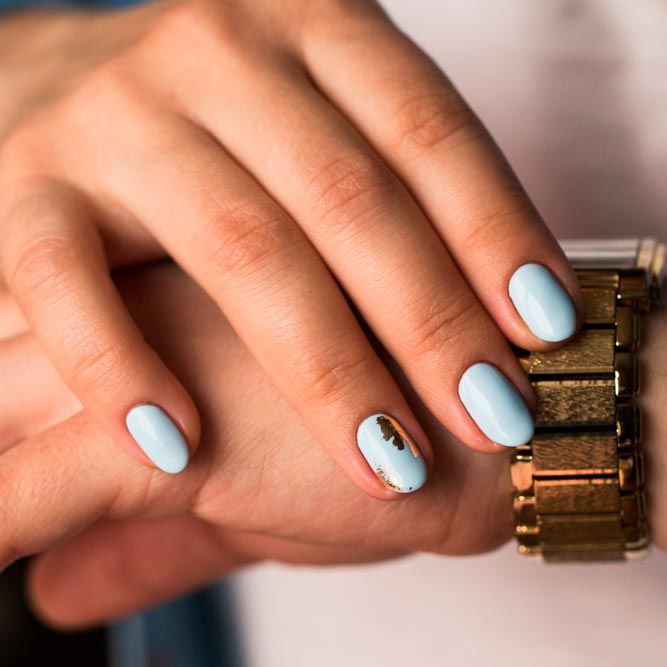 ADVERTISEMENT ‧ CONTINUE READING BELOW
Total Glittery Nail Trends For All Seasons
If you follow up the news on the fashion week, you may already know that glitter has a major comeback these days. As it turns out there is no such a thing as too much of glitter if it is used wisely. You can use this design as a starting point.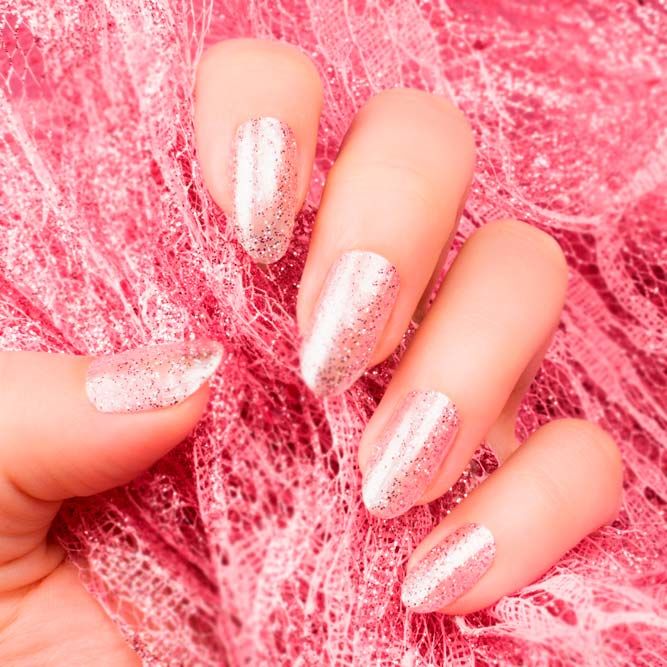 Chic Marbled Nails For Every Day
Listing the nail trends of 2018 we are obliged to mention the marbling. Marble designs are trending in all women's nail fashion that is for sure. That is why if you are a fan of marble stone patterns you will surely appreciate these intricate day-to-day nail art idea!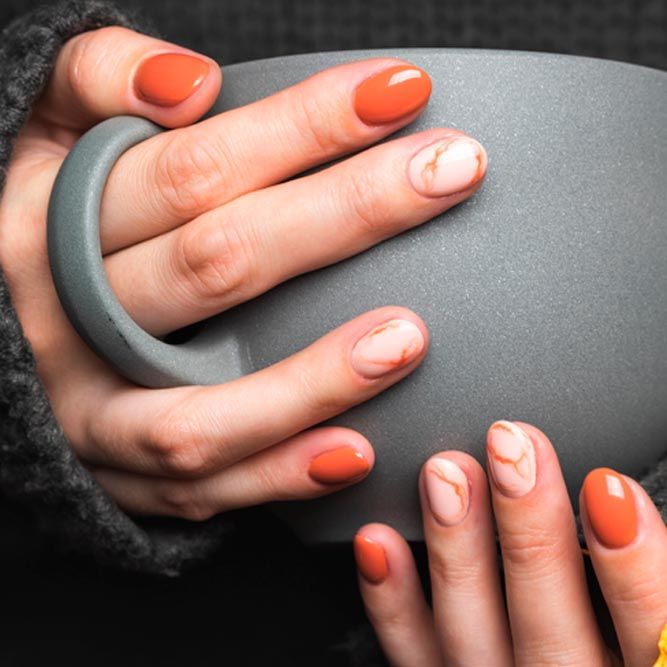 Fresh And So Fun Nail Trends – Metallics
Metallic shades are probably the most required ones these days, but when you think about for a while – what are the colors you mainly use when it comes to metallic? Well, truth be told gold and silver ones are on the top of the list, but the nail fashion does not stand in one place. That is why it is time to pay attention to all the other metallic shades available out there. How about a crimson metallic manicure for a change?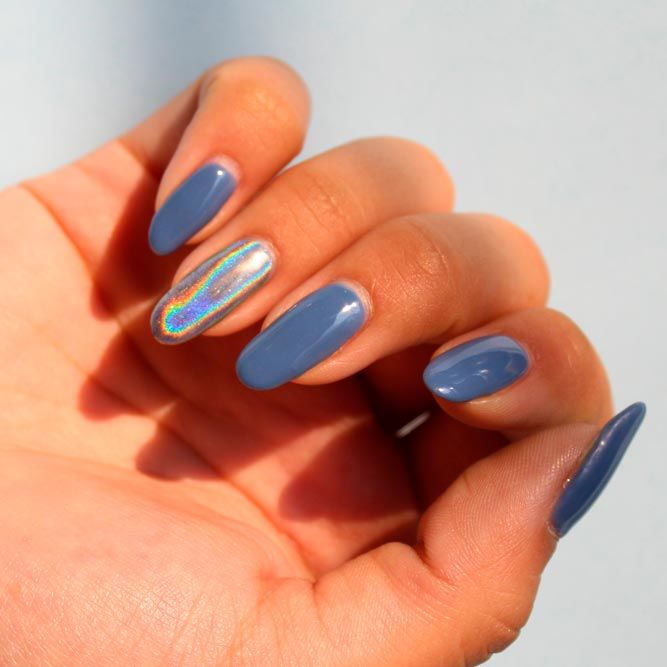 ADVERTISEMENT ‧ CONTINUE READING BELOW
Shimmery Chrome Nail Polishes
Very often chromes are considered to be too bold and daring. That is why many women are not fond of them. However, this is the time you overthink your attitude since this gentle shimmery chrome is definitely a heart-stealer!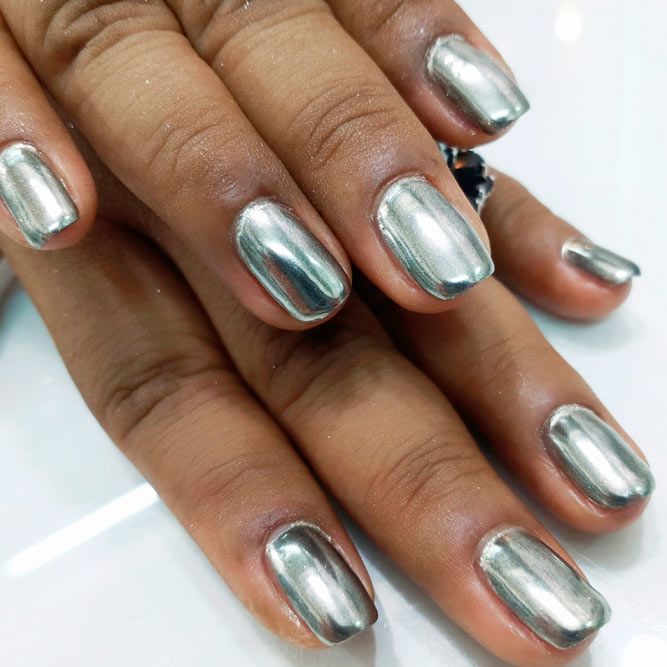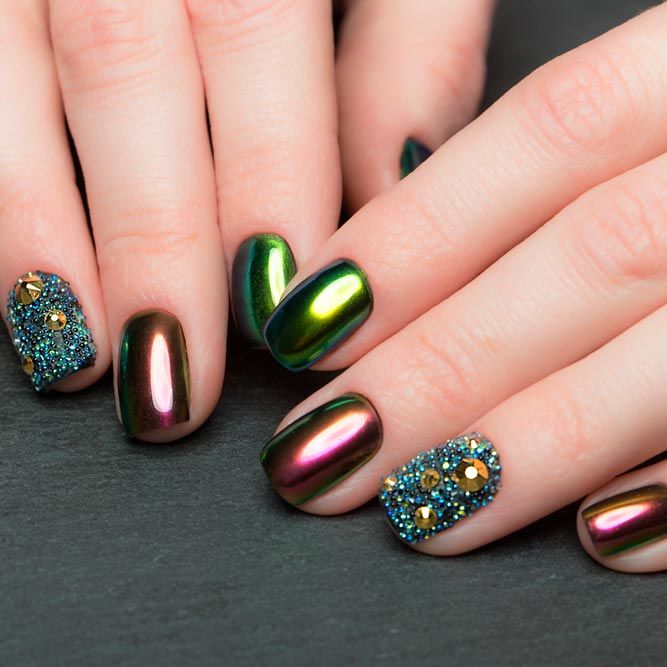 Brave Matte Black Nails
When you do not want to waste your time, but you crave for a statement – we have an idea in mind. Matte black manicure completes with abstract stamping art is quite a worthy suggestion! It's realy cool nail trends.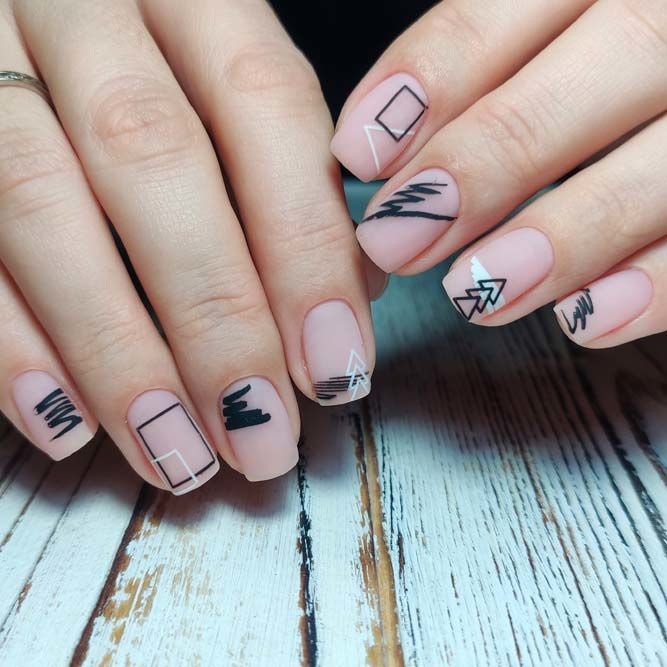 Red Mani For Fatal Women
If femme fatal is your definition, then this blood-red manicure is what you need to finish off your look so that you never go unnoticed no matter where you go!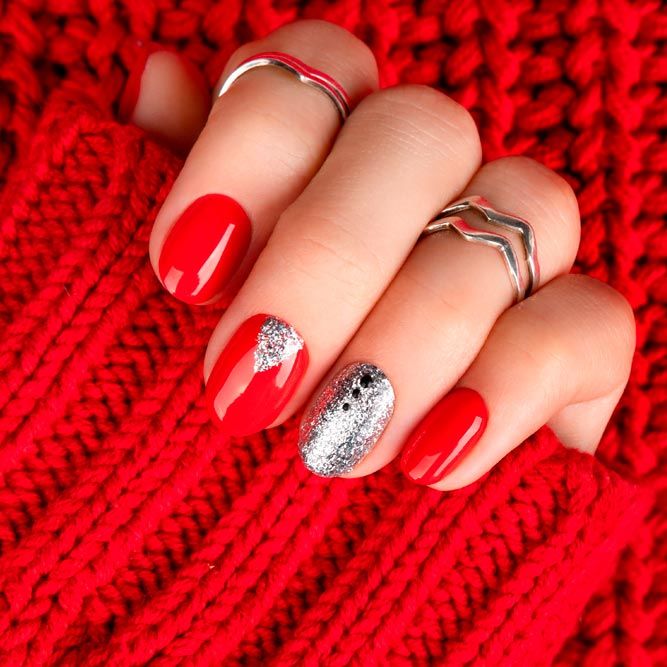 ADVERTISEMENT ‧ CONTINUE READING BELOW
Absolute Naturally Nudes Shades for Nail Trends
No matter what year it is outside – nude shaded are going to stand their ground. If you are all about neutral shades, then an ivory nail polish should be the newest addition to your collection.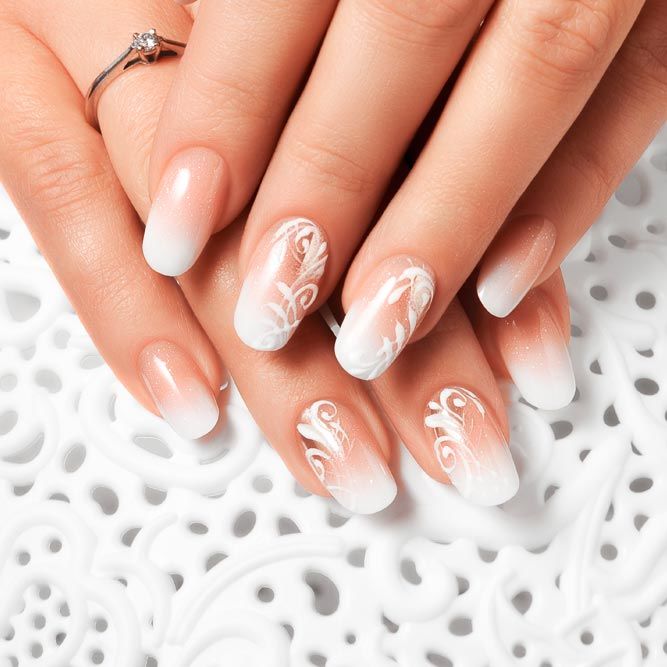 Beauty Glitter Ombre Nails Design
Add to classic French design glitter and you will get pretty sparkle manicure.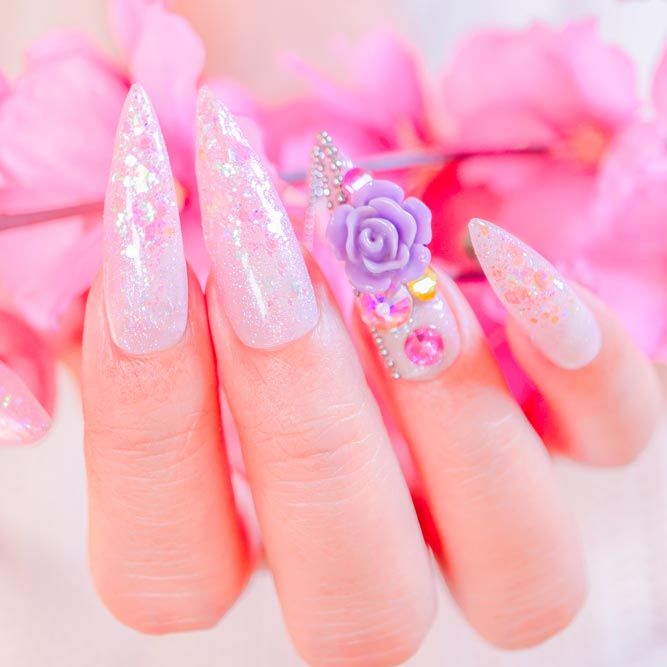 Huge Rhinestones Is New Nails Trend
Nails design with rhinestones has been trending for a while. New and interesting idea – using huge stones. Try it.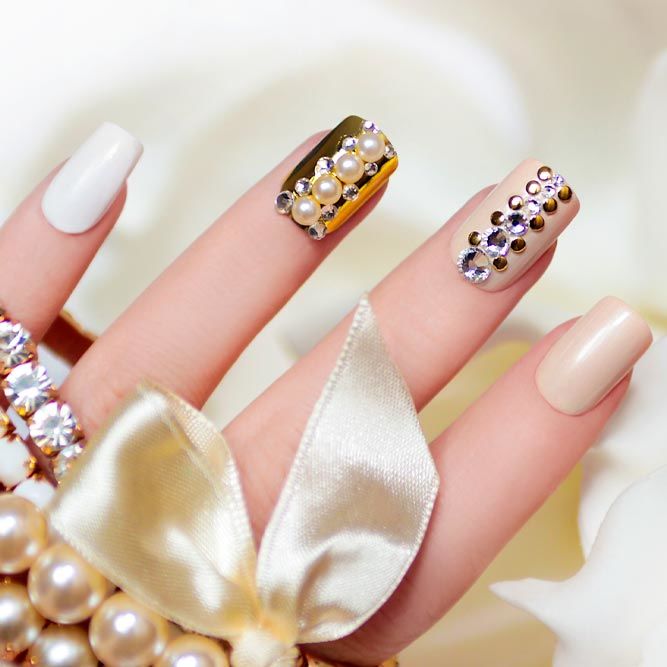 ADVERTISEMENT ‧ CONTINUE READING BELOW
Top Two-Toned Nail Trends
Can't choose one color? Why just only one, if you can use more.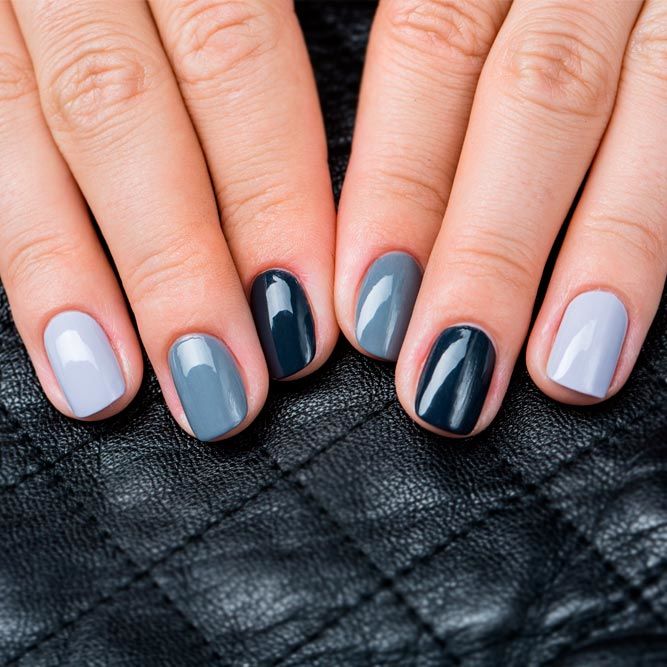 We hope these ideas come to your liking and you will share them with your friends! Do not forget to check for updates!
ADVERTISEMENT ‧ CONTINUE READING BELOW