Peach color nails come in handy when you get bored of all the nude and bold shades that are on the edge of popularity these days. Besides, when you think about any peach nails design it is hard not but to agree that they look extremely feminine and gentle. What is more, sunny days are best to reflect this hue, and they are right there around the corner. Whether peach color acrylic nails or natural ones we have it covered! Pick your special design and get ready to look irresistible no matter where you are headed to!
Peach Nails With Glitter
Peach nails with glitter can be extremely versatile and if you do not believe us – we are going to prove it to you here! Peach nails with gold glitter look fantastic together, and there is no wonder why since peach and gold nail colors seem to be created for each other. But it does not mean that you should limit yourself with sparkly glitter – use different-shaded glitter to take your mani to the next level!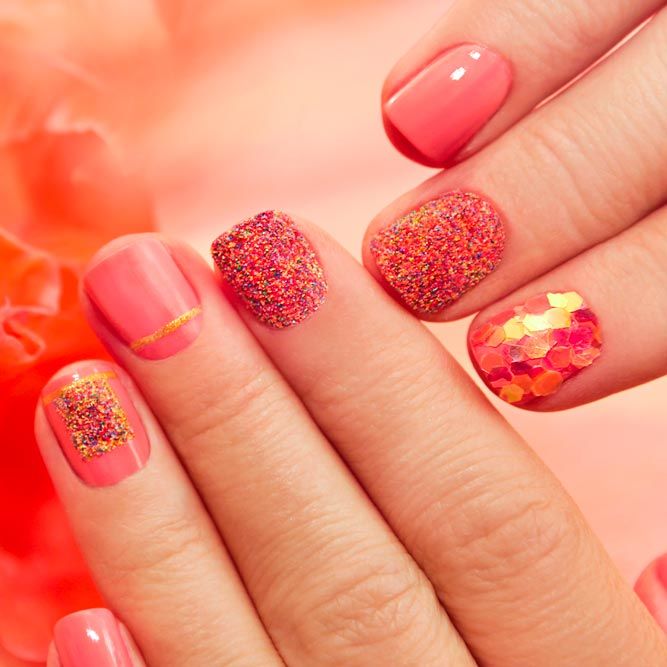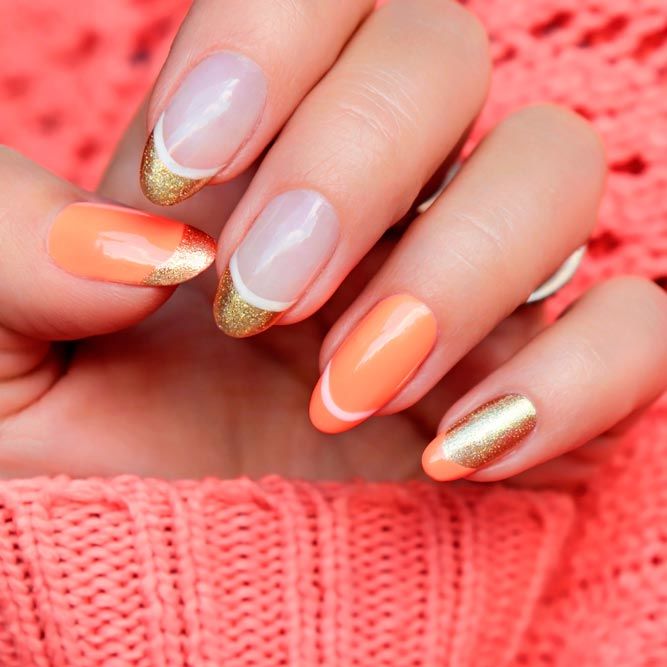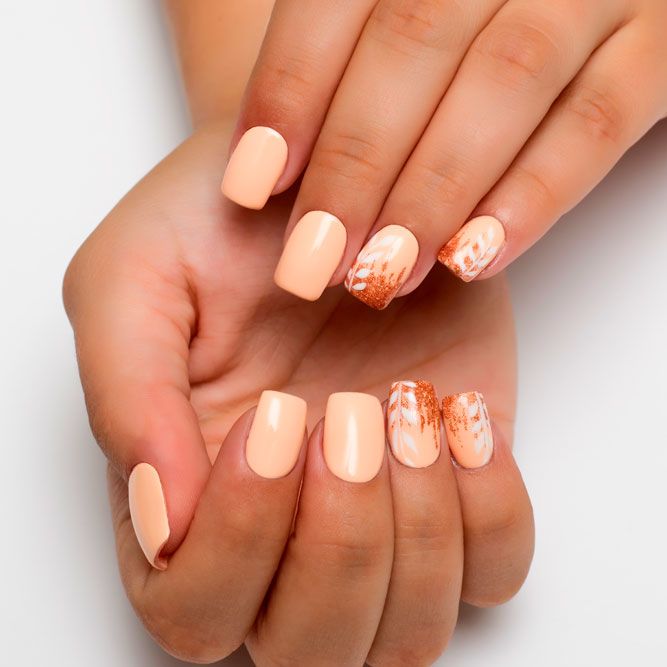 Peach And White Nails
Peach and white nails are what they call – the definition of elegance. No matter which way you decided to mix the two, either tribal pattern or solid shades will look exquisite together! Try these ideas out, and you will not regret!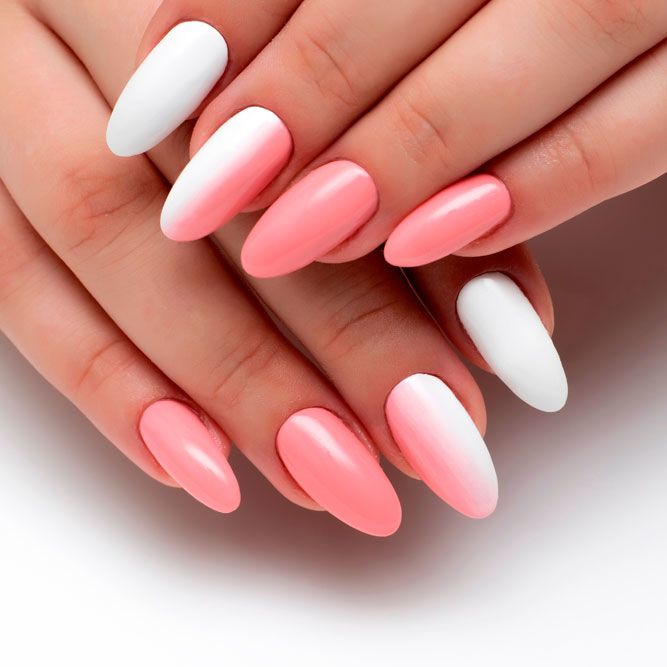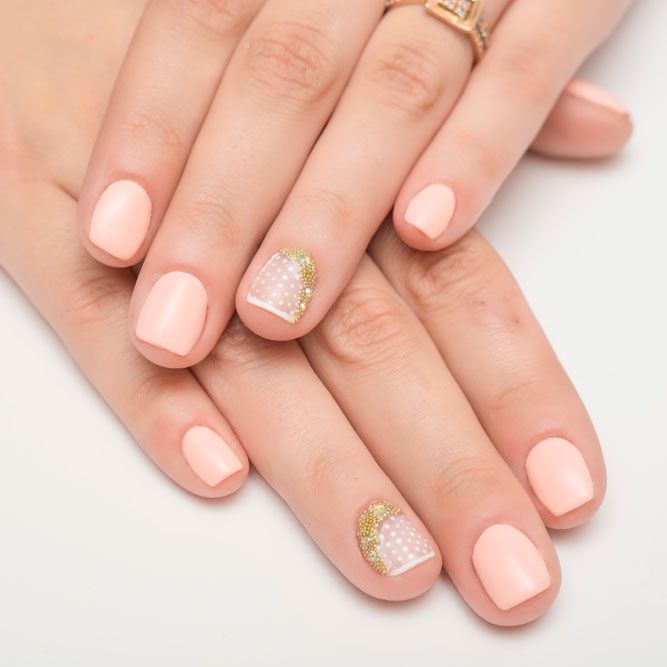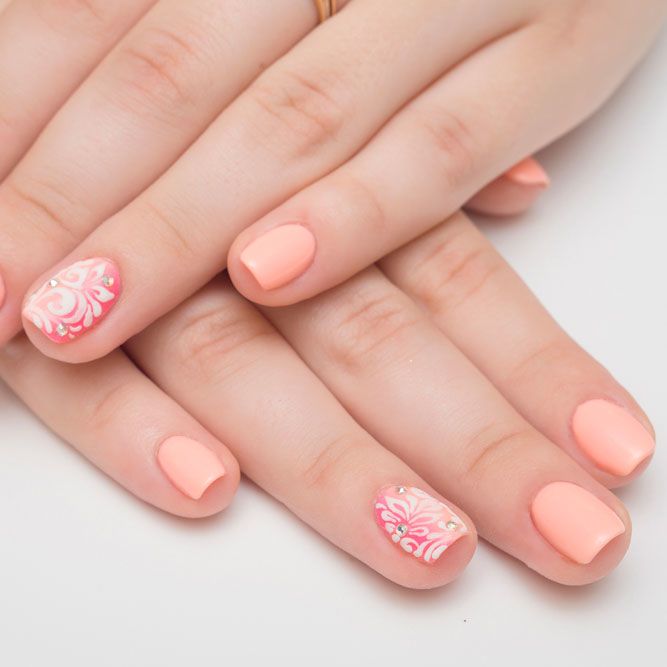 Peach Nails With Rhinestones
In case you wish to add some luxury to your peach color nail designs, there is nothing better to suit the goal than rhinestones. Peach nails with rhinestones can be both gorgeous and quite daring or cute and elegant. It is up to you to choose which road to take!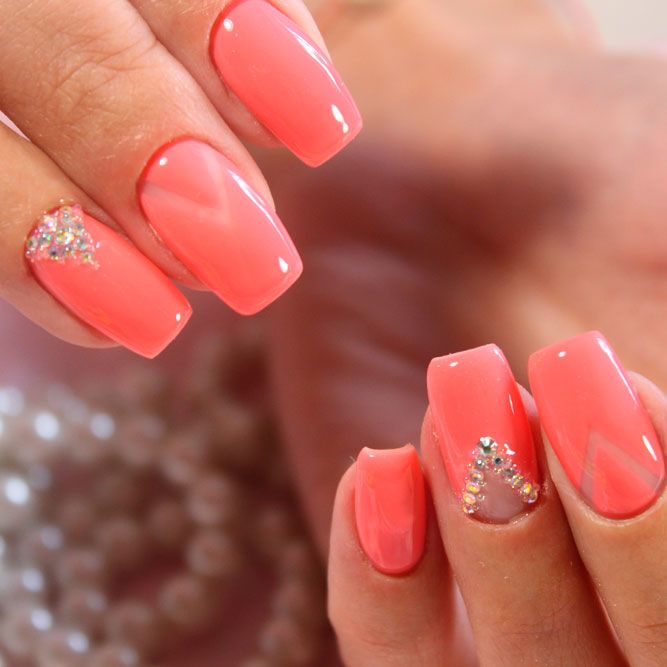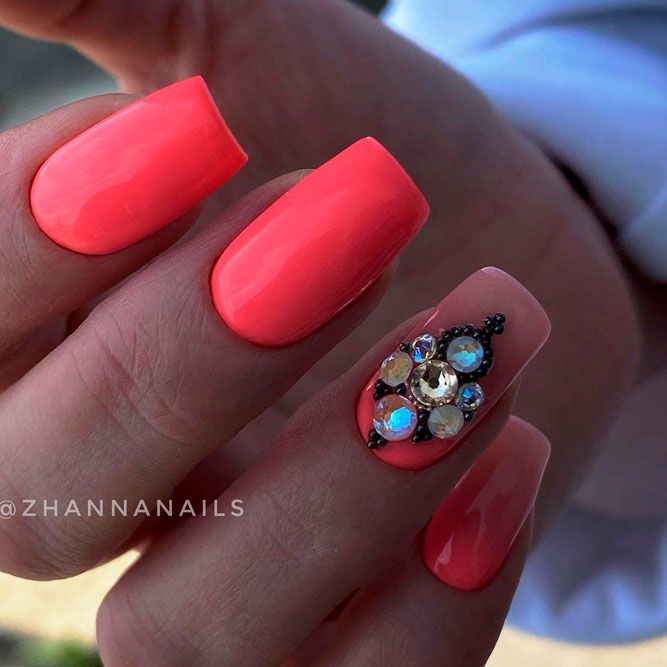 Peach Accents For Your Nails
Very often just the accent is what you need to take your manicure to the next level. Opt for dark peach nails with dotted patterns or add a floral design to spice up your white base. The choice is always yours, but we take care of the suitable ideas!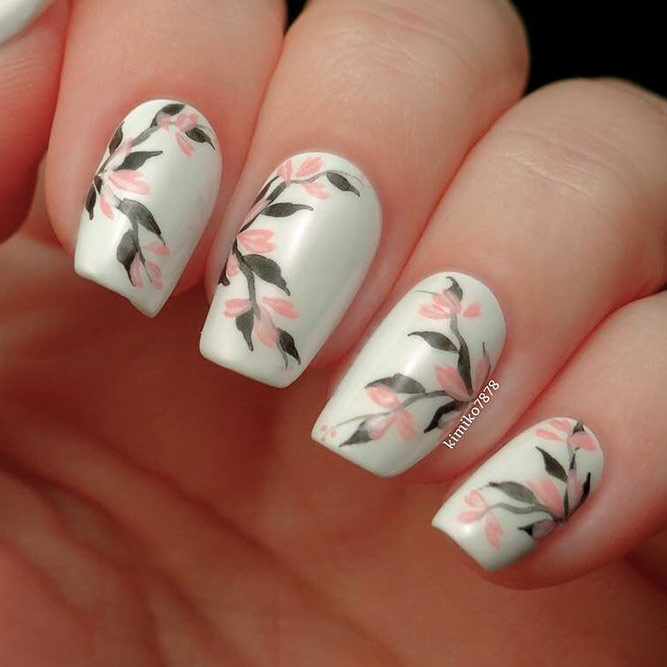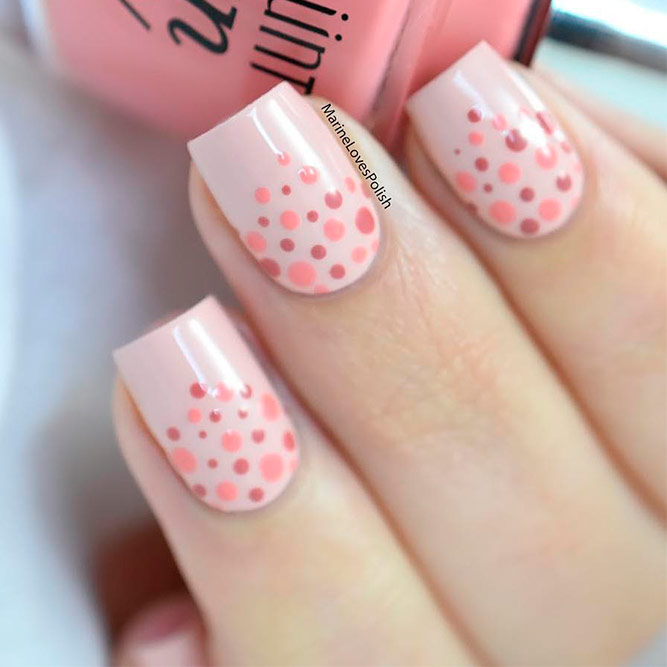 Peach Color Nails with Floral Art
Peach color nails look exquisite with floral patterns on. Roses are definitely the best to suit the shade, whether they are pretty contrasting or of the same hue. But you can always use your own imagination and experiment!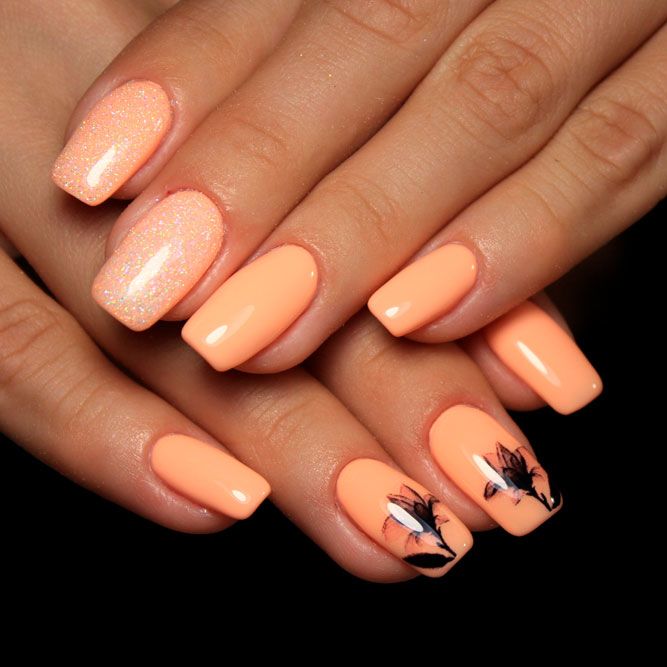 Tropical Peach Nails Art
It goes without saying that almost all of the tropical designs involve peach shades. Sunny beaches, sunsets, and dawns they all are rich in peach hues. That is why adding a palm or two to a peachy shade is a nice investment in your tropical nail art!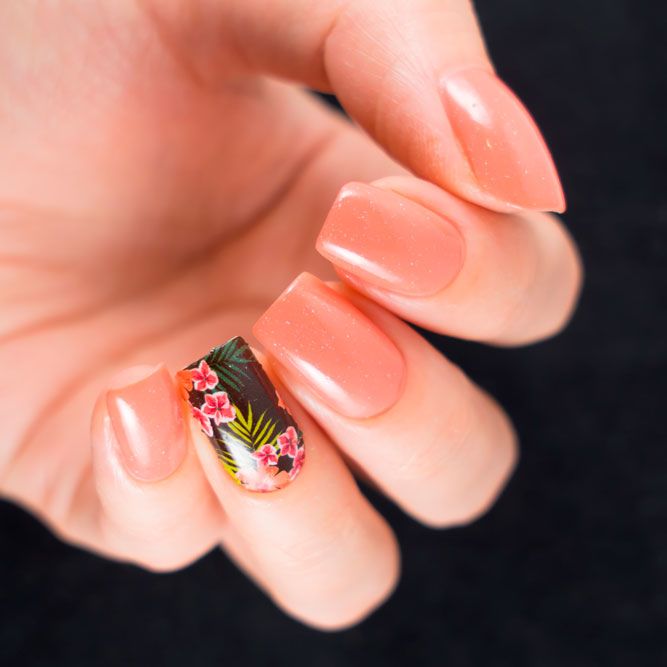 Peach Nails With Stripes and Geometric Pattern
Modern nail art is all about geometric patterns. In case you are a fan we welcome you to have a look at this fabulous collection of striped and geometric ideas involving peach shades. Create your masterpiece with our ideas!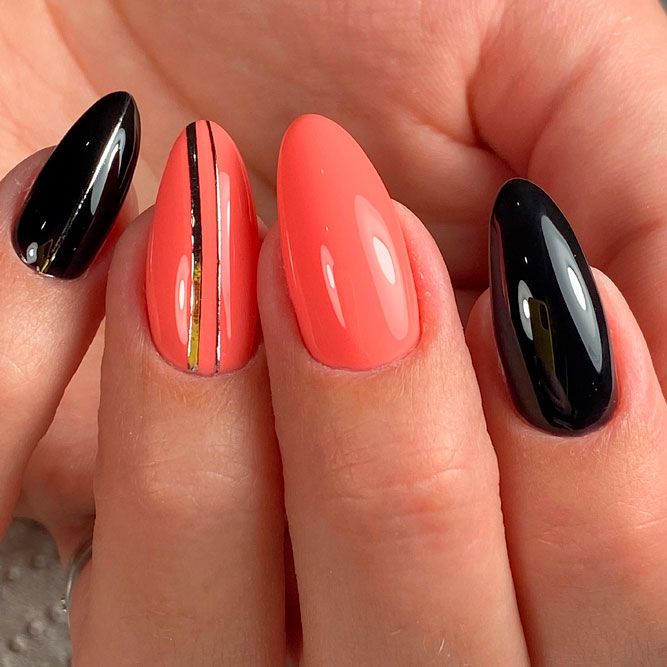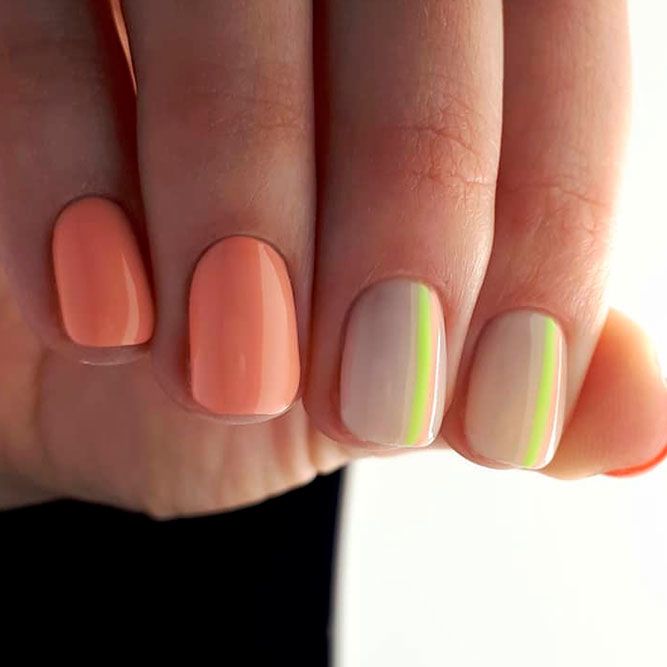 Tribal Peach Nail Art
Use peach base to create trendy designs. For example, these tribal patterns of nails look so stylish and so origina.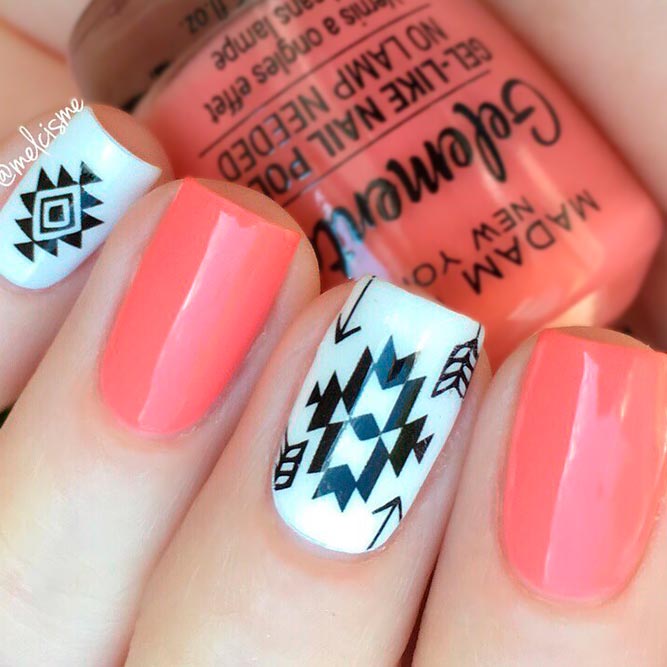 Matte Peach Nails
We do not agree with the opinion that matte polish are out of fashion. Matte nails are so bright and bold.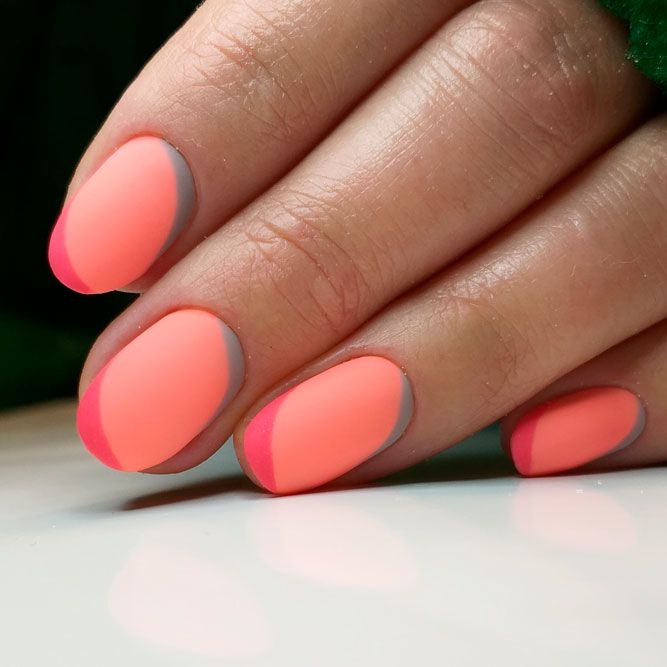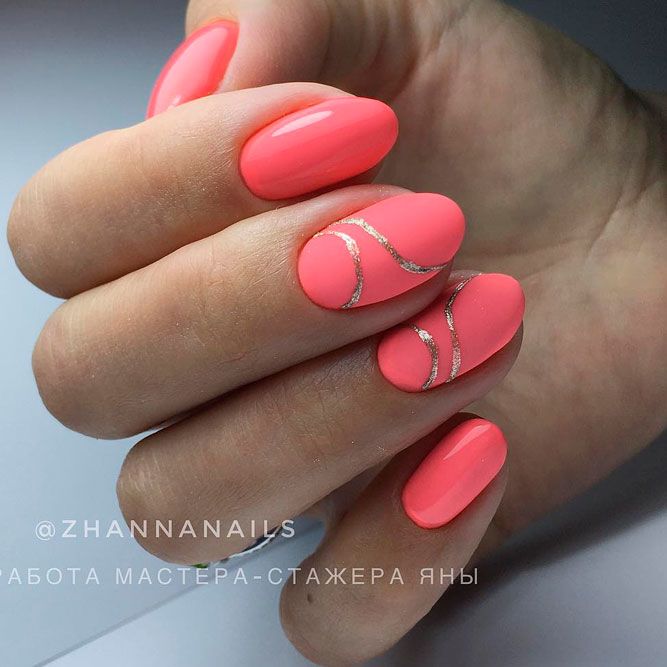 In case you like these nail designs, do not forget to share them and come back anytime you need a fresh and stylish idea for your next mani.