Toe nail art is one of the best ways to make your feet look sexy and interesting. If you are fond of nail art and manicure, you should pay more attention to your pedicure, as well. It is important to match your toe nail design with your footwear and clothes. Before doing your pedicure, it is necessary to give your feet extra care and moisturize them. Hope these nail art ideas will inspire your creativity.
Best Elegant Ideas for Toe Nails
Simple nail designs always look more sophisticated than complicated ones. A nude color and tiny rhinestones will help you to be elegant from head to toe. A lot of people use the big toe as their accent nail as it gives them more surface to work on than other nails. The nail art on other nails is usually smaller and simpler than on the big toe.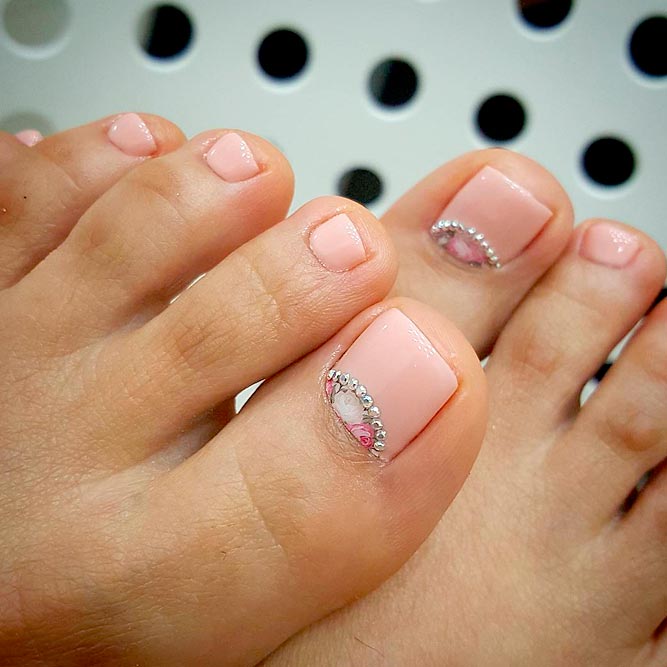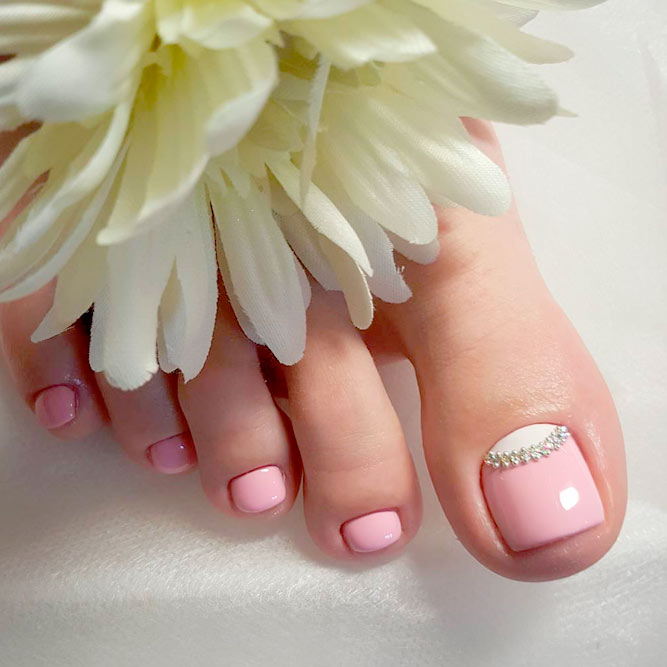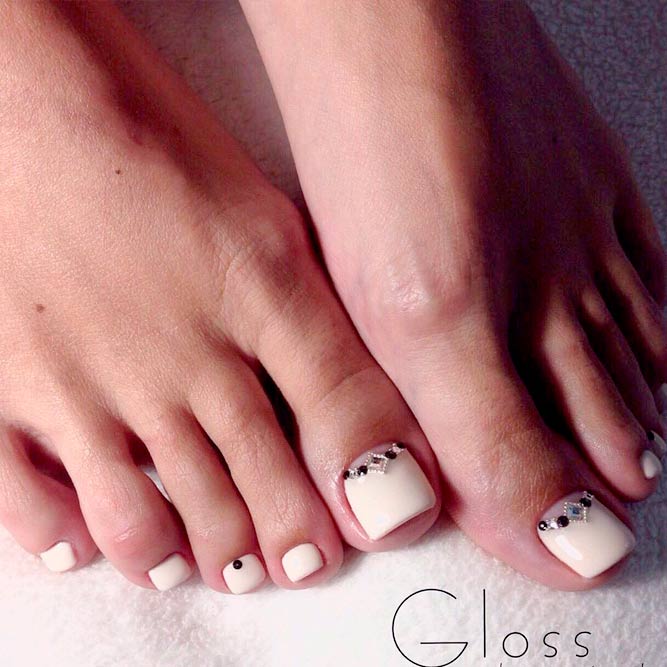 Cute Flower Toe Nail Designs
Toe nail designs usually attract more attention to your feet. These cute flower toe nail designs will make your look more feminine and romantic. Decorate your accent big toe nail with floral designs and paint all the other nails with pink polish. Use our brilliant nail art ideas for your inspiration.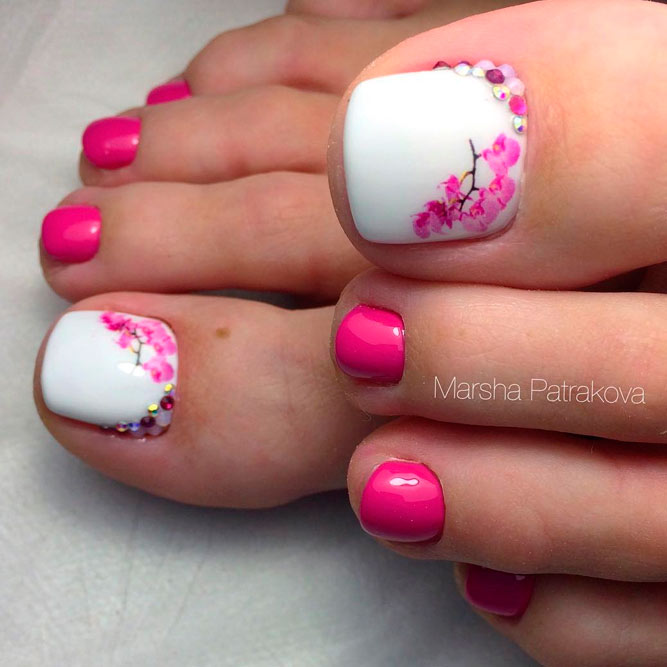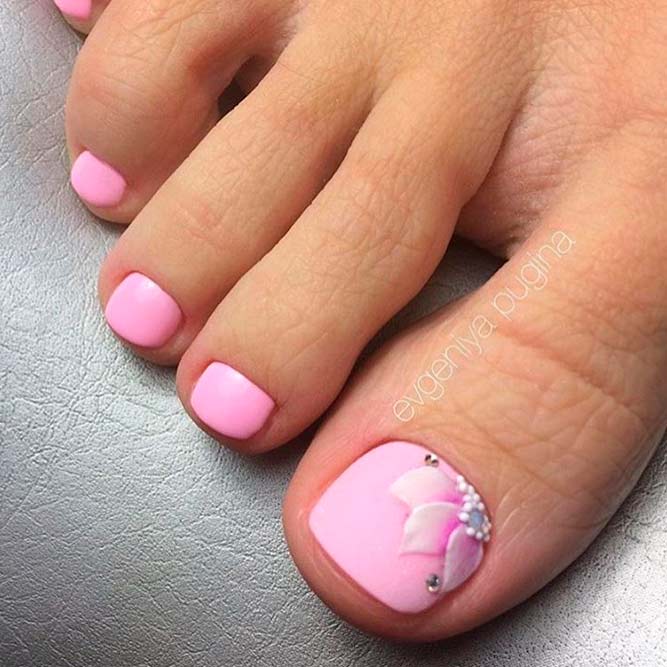 Sparkle Toe Nail Art Ideas
Sparkling designs will turn you into a princess and blow your mind away. Tiny crystals on your big toe nail will make the total look more glamorous. Master your nail art skills with these ideas and do not restrict your creativity. Create new toe nail designs!
Eye Catching Summer Nail Designs
These eye-catching summer nail designs will make you the center of attention. Get ready for summer with these nail art ideas. Butterflies and dots will make your nail art so fresh. A polka dot pattern is one of the most popular forms of nail art designs. Moreover, it is not so difficult to do.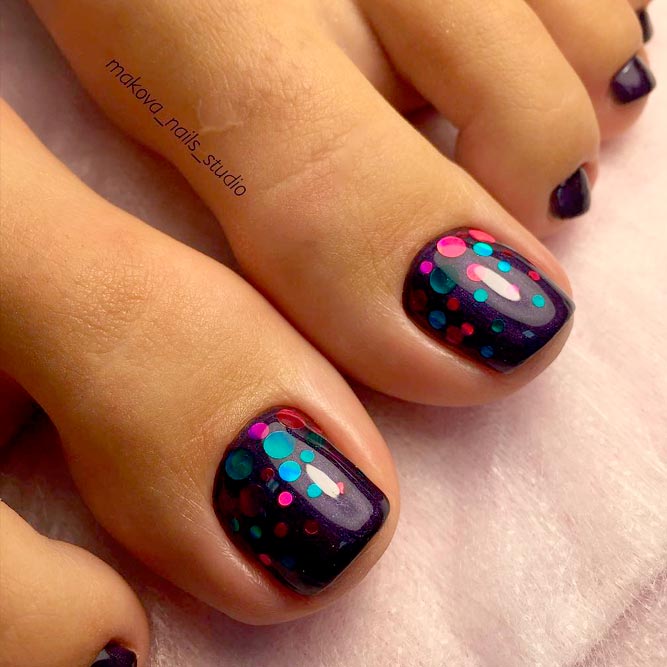 Mouth-Watering Ideas for Summer Nail Art
Have a look at these mouth-watering ideas for summer nail art! Watermelon, kiwi and strawberry – what can be more attractive for summer? Have your toe nails stand out with these wonderful pictures! Turn them into a masterpiece!
Gorgeous Dark Designs for Toe Nails
Gorgeous dark designs for toe nails will turn you into a dangerous femme fatale, believe us! Crystals will attract even more attention to your feet. While painting your nails, remember that practice makes perfect.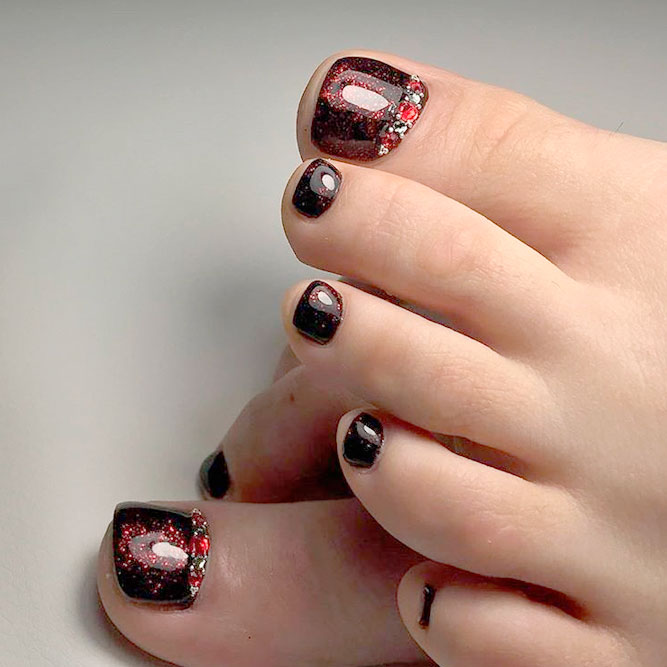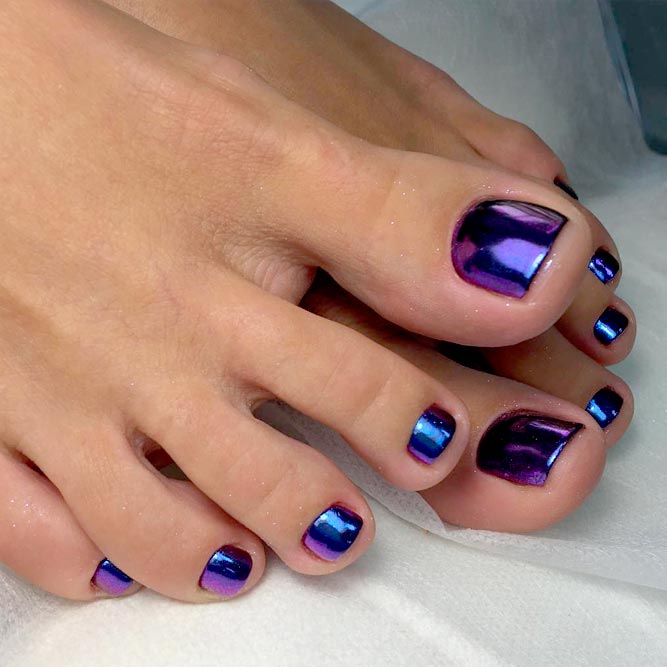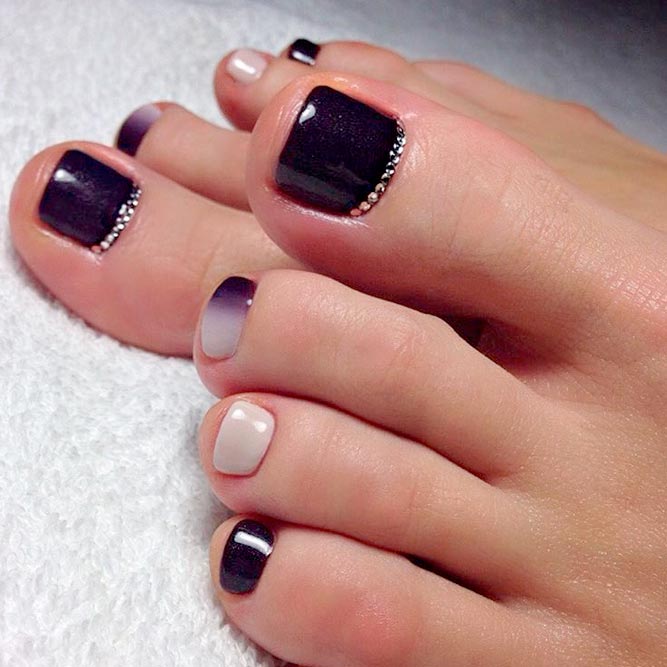 Simple and Beautiful Toe Nails
These simple and beautiful toe nails do not need much effort to paint them. Glitter polish will suit perfectly your accent nails if you wish to look glamorous. Try these brilliant ideas on your nails!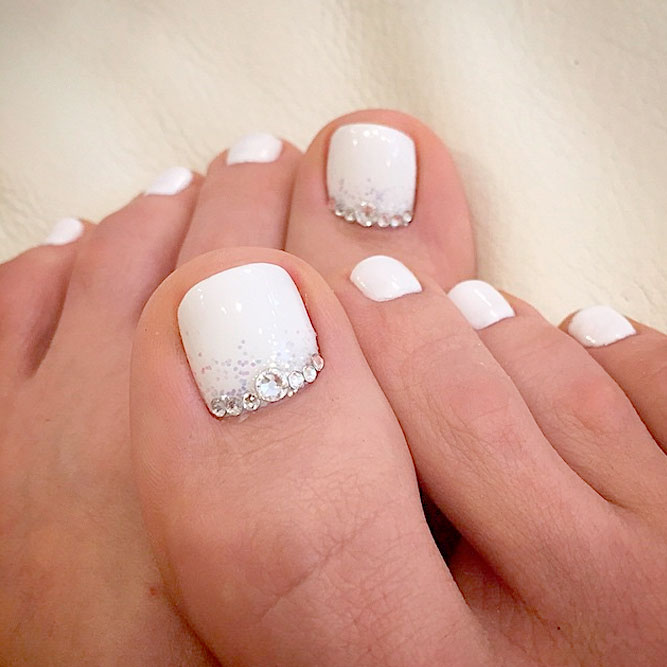 Main photo by Evgeniya_pugina