Reverse French manicure or half-moon manicure is a kind of manicure in which we highlight the moons of the nails near the cuticle rather than the tips. This manicure usually includes brighter colors comparing to the usual French manicure. Oval nails with half-moon manicure make your fingers appear longer and delicate. You can also get this incredible nail design either done professionally in a salon or on your own.
ADVERTISEMENT ‧ CONTINUE READING BELOW
ADVERTISEMENT ‧ CONTINUE READING BELOW
Nice Gold Reverse French
French manicure designs attract more attention to your nails. Nice gold reverse French is a great idea for any party. This combination of red, nude and blue with gold looks awesome. Lots of top models and actresses wear half-moon manicure. See the pictures below to get ideas about color combinations appropriate for doing this manicure.
ADVERTISEMENT ‧ CONTINUE READING BELOW
Reverse French Mani for Short Nails
French nail designs look incredibly stunning. Reverse French mani for short nails makes them look longer and tinier. The lower part of the nail, the lunula (or the moon), can be covered with studs, a different color or left transparent. It is a great nail design no matter what look you are trying to have.
Сute Pink Reverse French Nails
Cute pink reverse French nails will make you look more feminine and romantic. If you are looking for some ideas for your next nail art design, why not choose half-moon manicure? Here are some of the best designs we've gathered for you.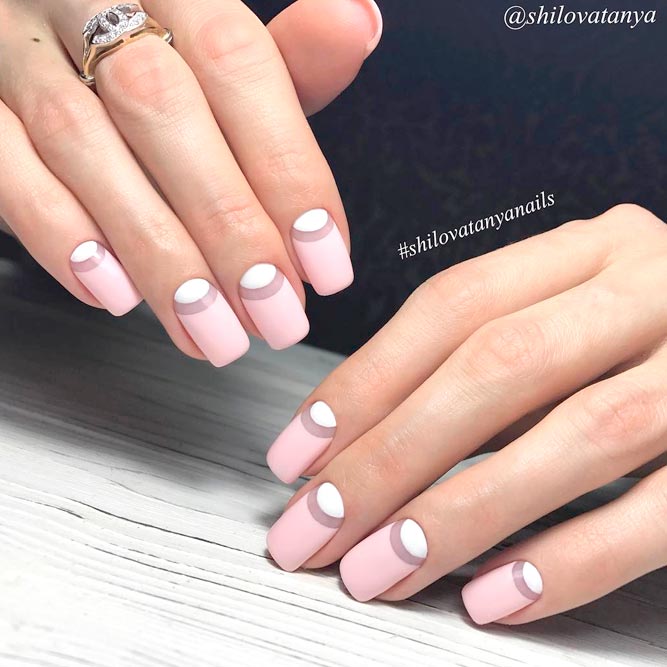 Lovely Purple Reverse French Manicure
Lovely purple reverse French mani will turn you into a princess. It is so stunning that it will make you the center of attention. Check out these great variants of manicure for your inspiration!
Charming Reverse Square French Mani
Charming reverse square French mani will blow your mind away and leave you speechless for a moment. Begin a fresh chapter in your life with these nail designs. Feel a lack of nail art ideas? We will definitely help you.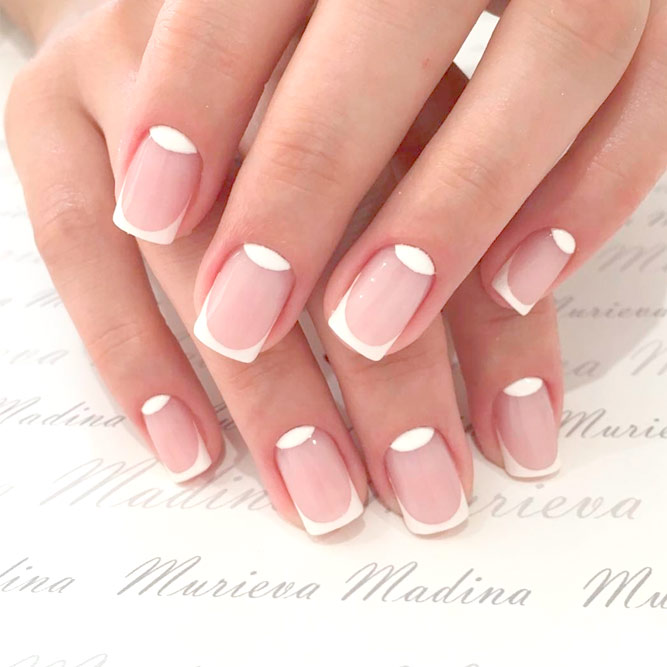 Pretty Reverse French Manicure Designs
These pretty manicure designs will attract the necessary attention to your nails and hands. If you want to accentuate your femininity, dress up your nails with subtle floral details, dots or faux crystals. Use our ideas and make your imagination go wild!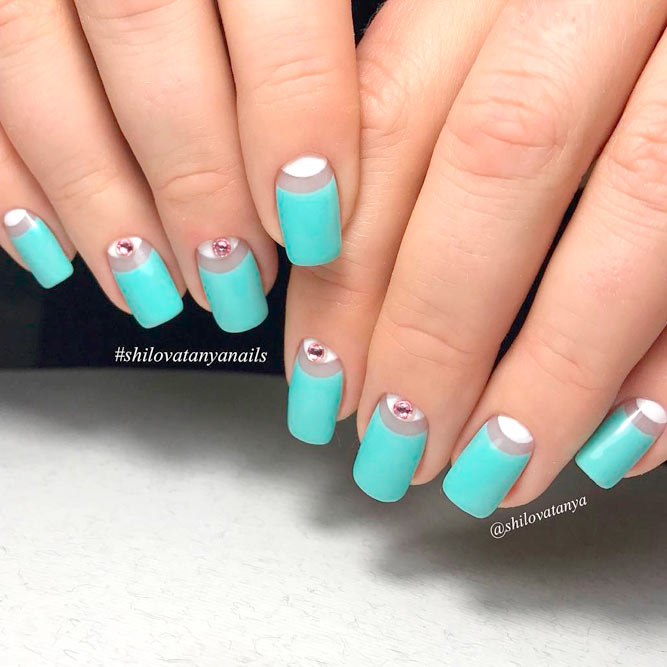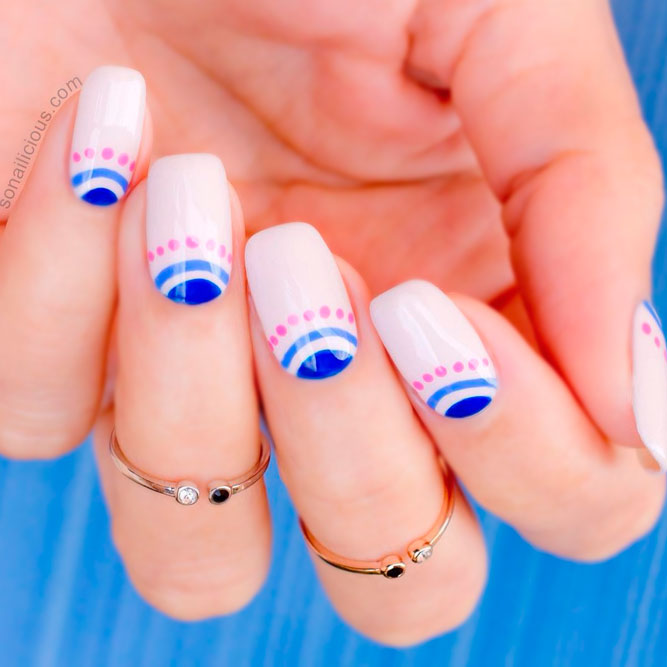 Elegant Reverse French Manicure
These reverse French nails will make your look more glamorous. Don't overwhelm your manicure with lots of rhinestones, just apply them on your accent nail. If it isn't a thing of beauty, we don't know what beauty means.
Main photo by So_nailicious
ADVERTISEMENT ‧ CONTINUE READING BELOW