Marble nails are the latest trend and more and more women are giving in to it. But not everyone knows that despite the intricate pattern, there is nothing too complex about it. And today we will prove this. Dive in!
Hand Painted Stone Marble Designs
To get these fantasy nails, there is not so much you are going to need. After the base, cover your nails with white polish and add some black thin marble lines. Soften the edges with acetone and repeat the procedure but this time adding some sparkles to the design. Top coat and it's done!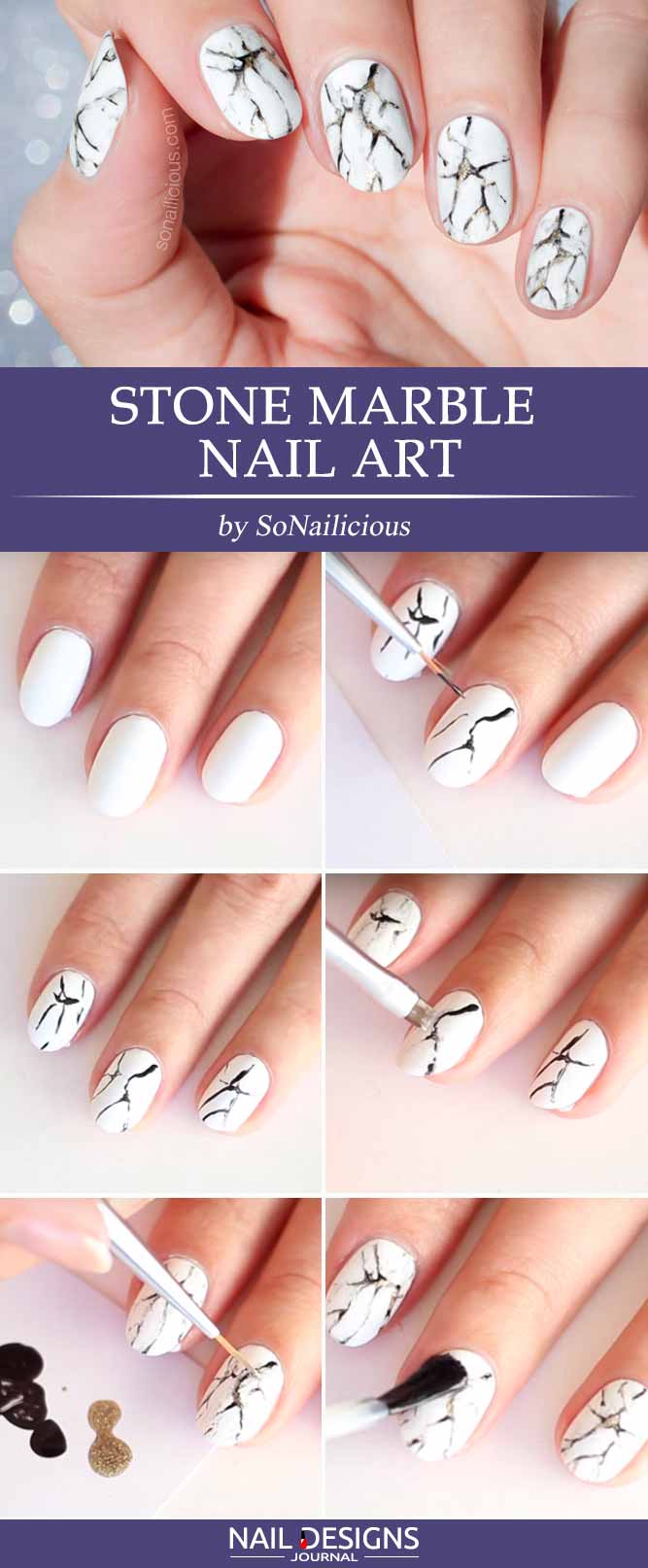 Source:
So Nailicious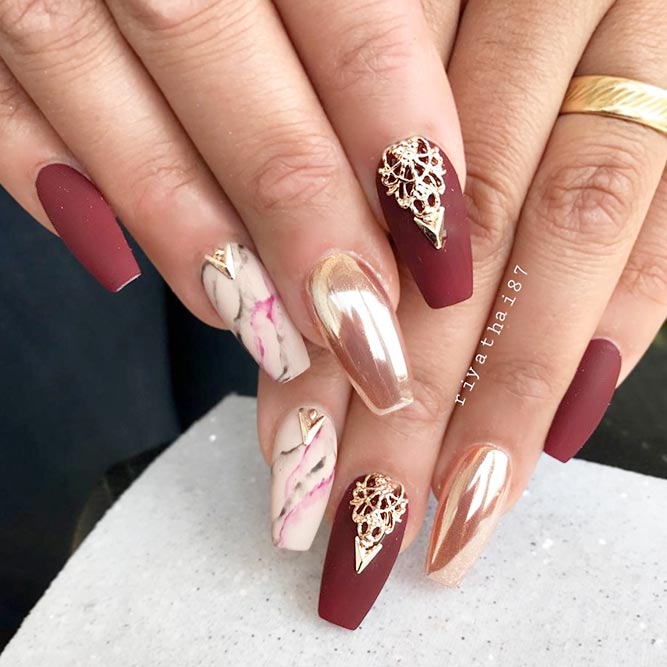 Source:
riyathai87 via Instagram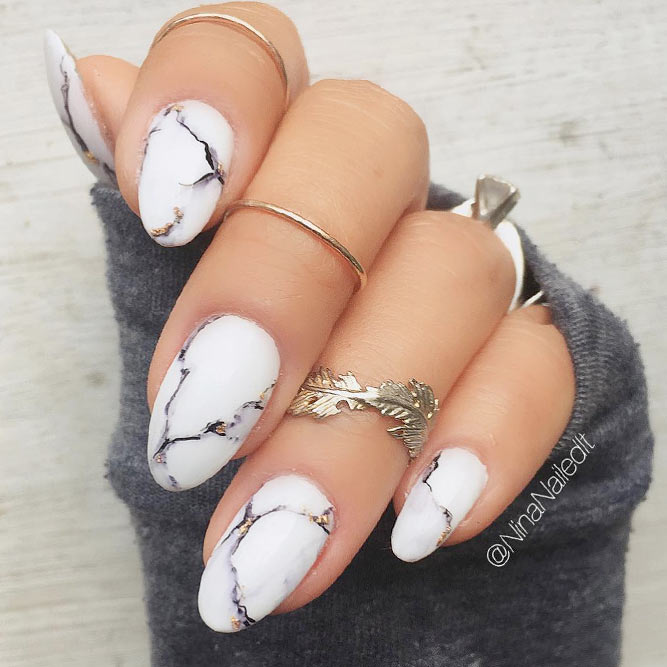 Source:
Ninanailedit via Instagram
Water Marble Nails Art
A water marble nails design starts with a base to secure your nails and a white base color. Now grab a cup of water and drip as many bright nail polish drops into it as you like. Create some intricate patterns with a dotting tool and dive your fingernails in. Clean up all the unnecessary remains and cover with the top coat! Done!

Source:
Cutepolish via Youtube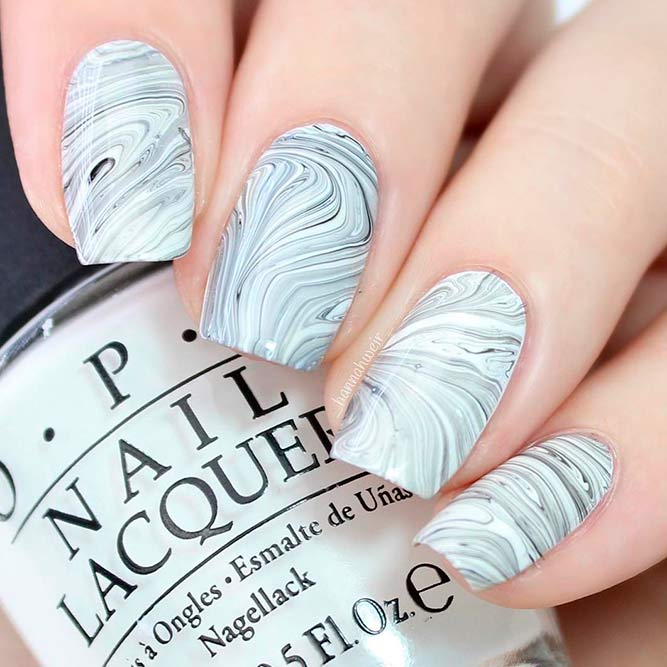 Source:
_hannahweir_ via Instagram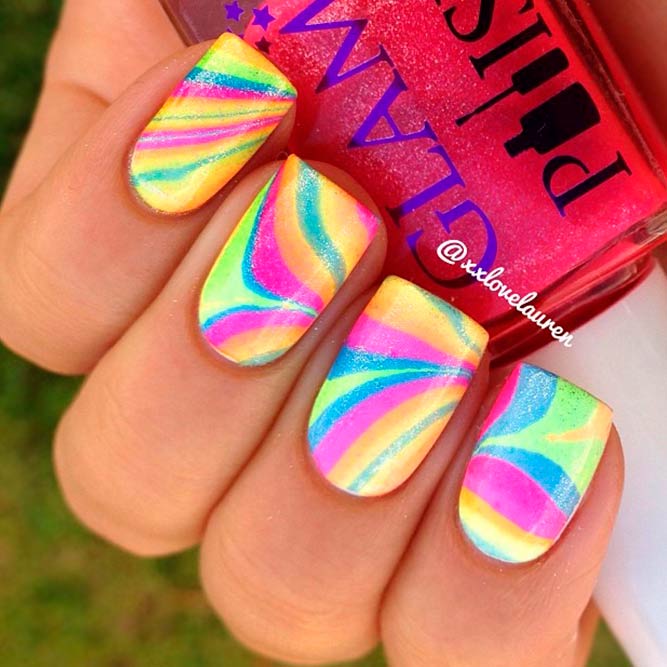 Source:
Xxlovelauren via Instagram
Cute Manicure with Easy Marble Designs
Not always white is a base color for the marble design. This time we're gonna pick a light grey base. When it dries, mix white and black colors and apply the mixture to the base with the help of a plastic sponge, that is how the marble pattern is created. What is left now is to add some rose metallic or any other metallic color to emphasize the resemblance. Here we go!

Source:
Lacquerstyle via Youtube
Source:
christabellnailsvia Instagram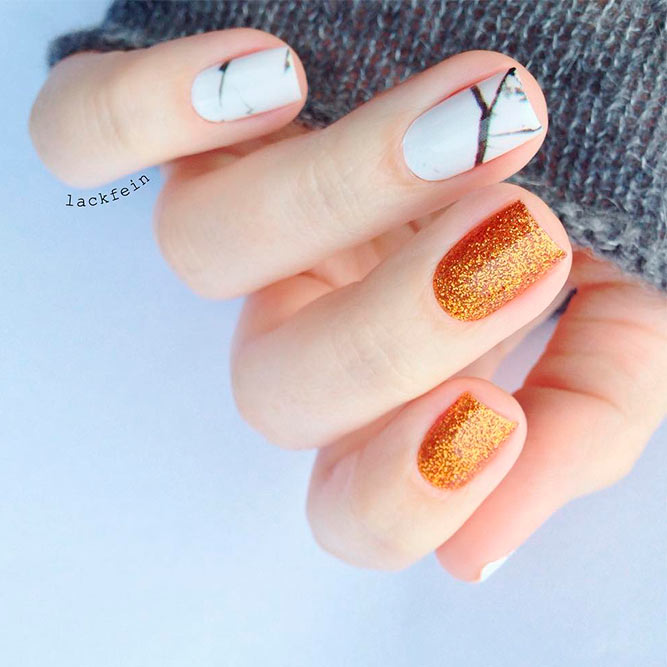 Source:
Lackfein via Instagram
Quartz – Marble Nails Art
Quartz marble nails look awesome, and to get this amazing design, you need to start with covering your nails with some nude base. Now you should bring in some light blue nail polish in smeared diagonal patterns together with the same smeared white kind of outline. Make sure that it all looks a little messy and add up some shimmer. And repeat the procedure from the very beginning! Top coat – check!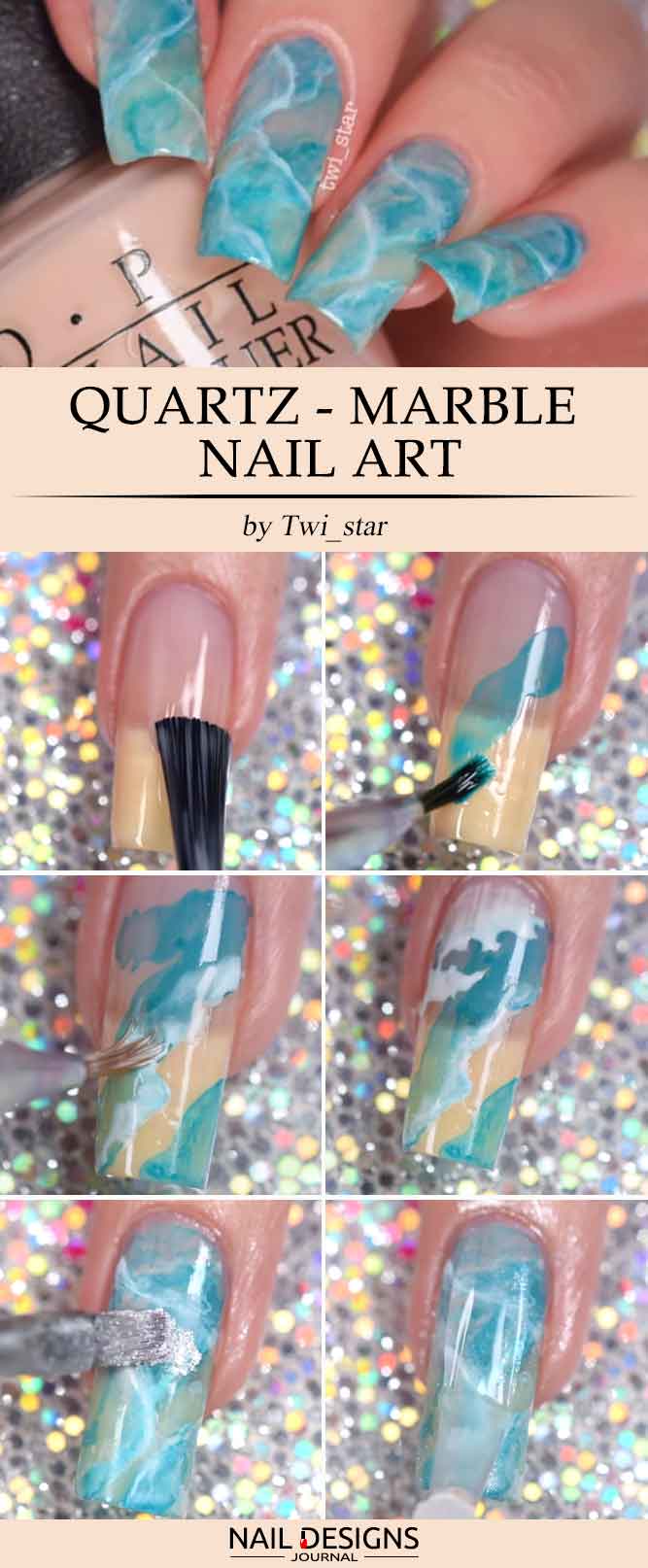 Source:
Twi_star via Youtube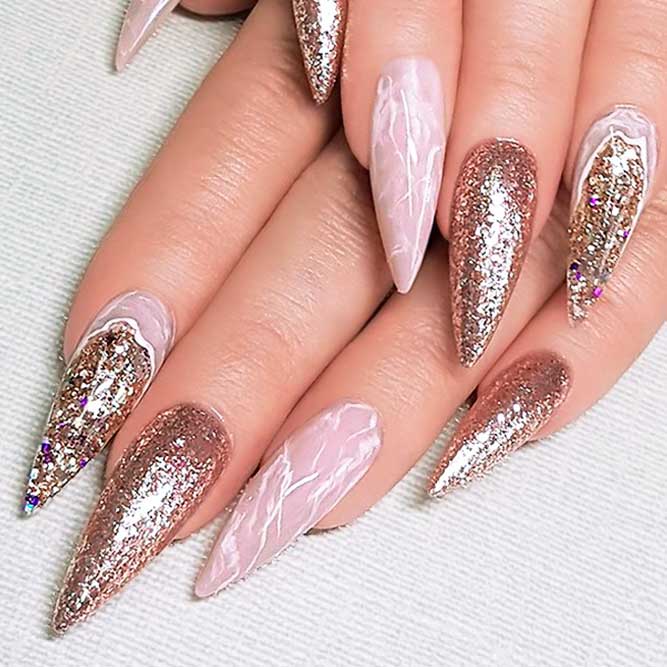 Source:
trabbitcreations via Instagram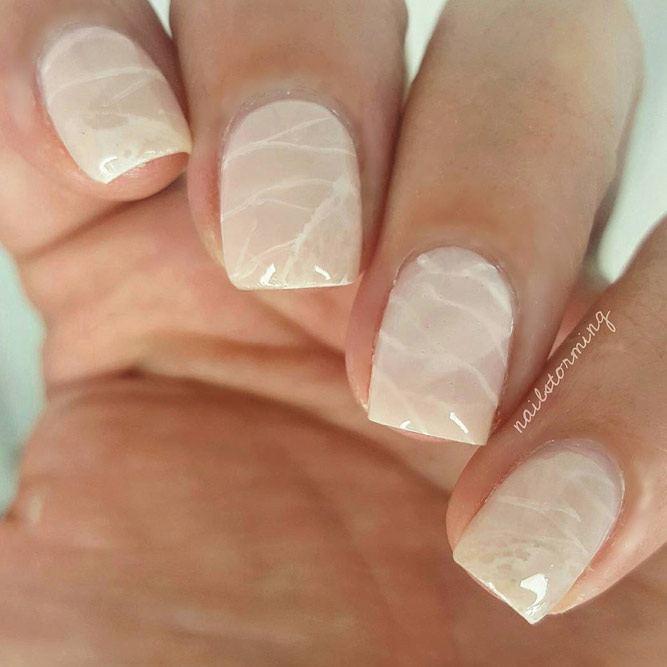 Source:
nailstorming via Instagram
DIY Marble Mani with Stamping
We start with the base and a white base color for this design. Then, on the piece of glass or plastic, form a thin layer of white nail polish and add up some few drops of grey and black on each side of the white layer, mix the combination with the toothpick in any way you like. Now just pick a stamping pattern and apply it to your nail. Finish with the top coat.

Source:
The Nailasaurus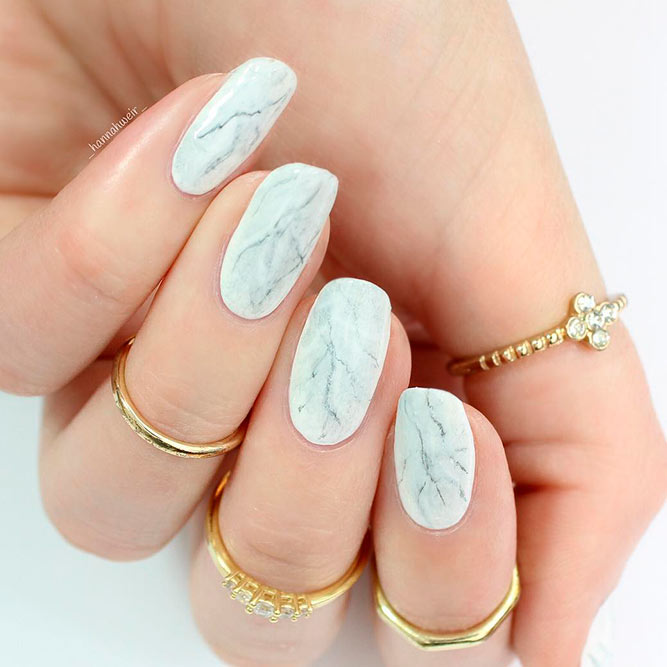 Source:
_hannahweir_ via Instagram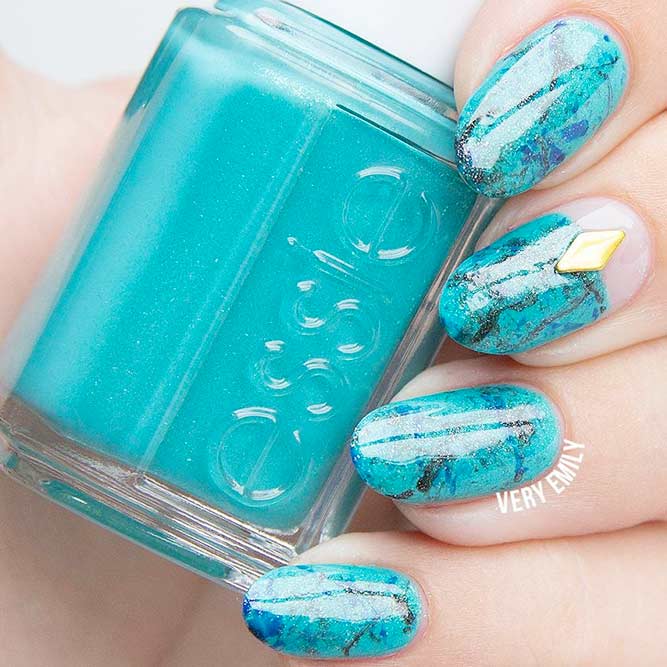 Source:
Veryemily via Instagram
Marble Art for a Lazy Girls
If you are lazy, then this is exactly for you! Apply a base coat and a white base to your nails. Now do something unusual – add a few thick drops of white and blue nail polish to your nails. Did that? Now gently press cellophane and drag it slowly off your nails so that you are both creating the pattern and removing the unnecessary remnants of the nail polish. Add the top coat and you are ready to go!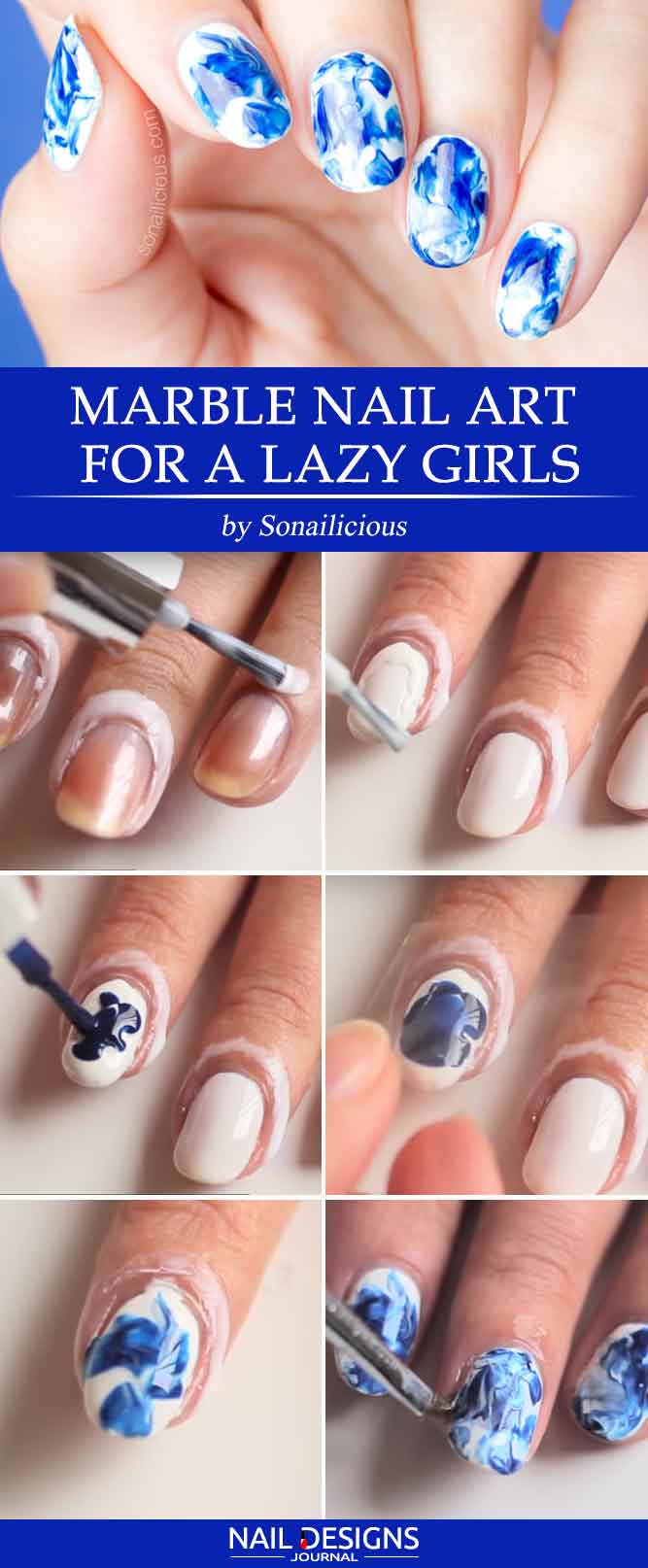 Source:
So Nailicious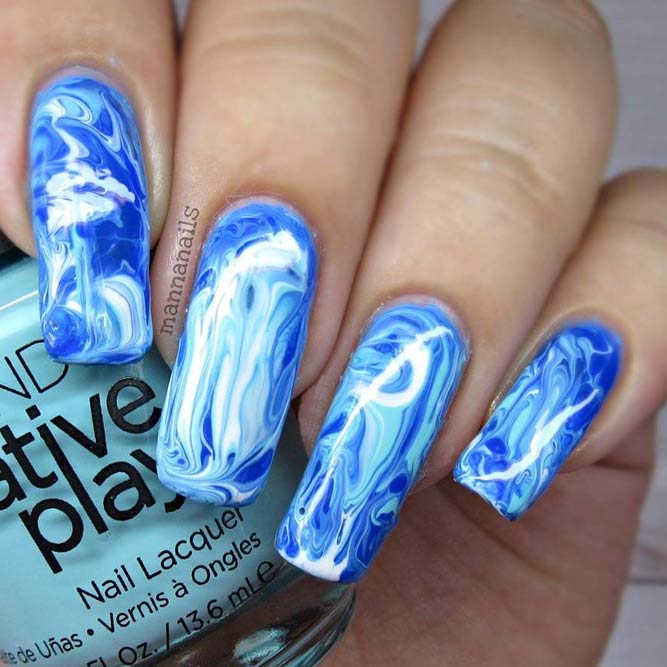 Source:
Mannanails via Instagram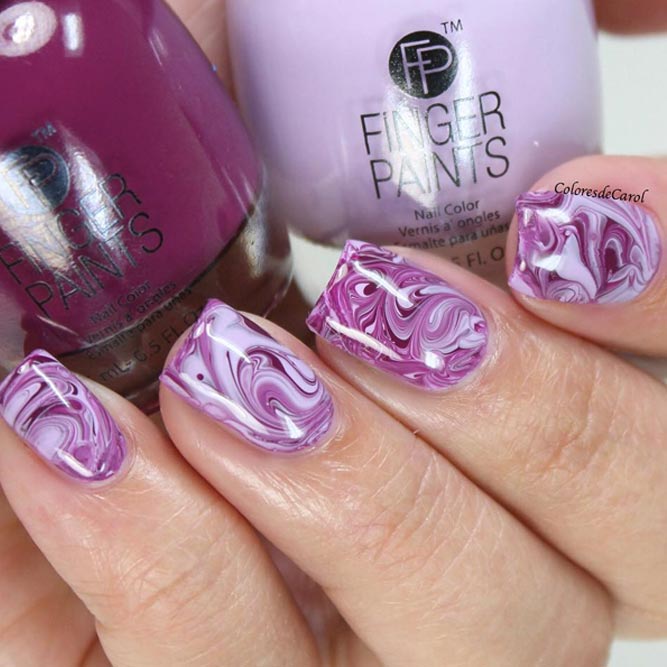 Source:
Coloresdecarol via Instagram
Easy Water Marble Nails without Water
A water marble design is possible without water, as well. To begin with, protect your nails with the base and add a white base color. Mix a few drops of two different colors creating fancy designs with the help of the toothpick. Voila!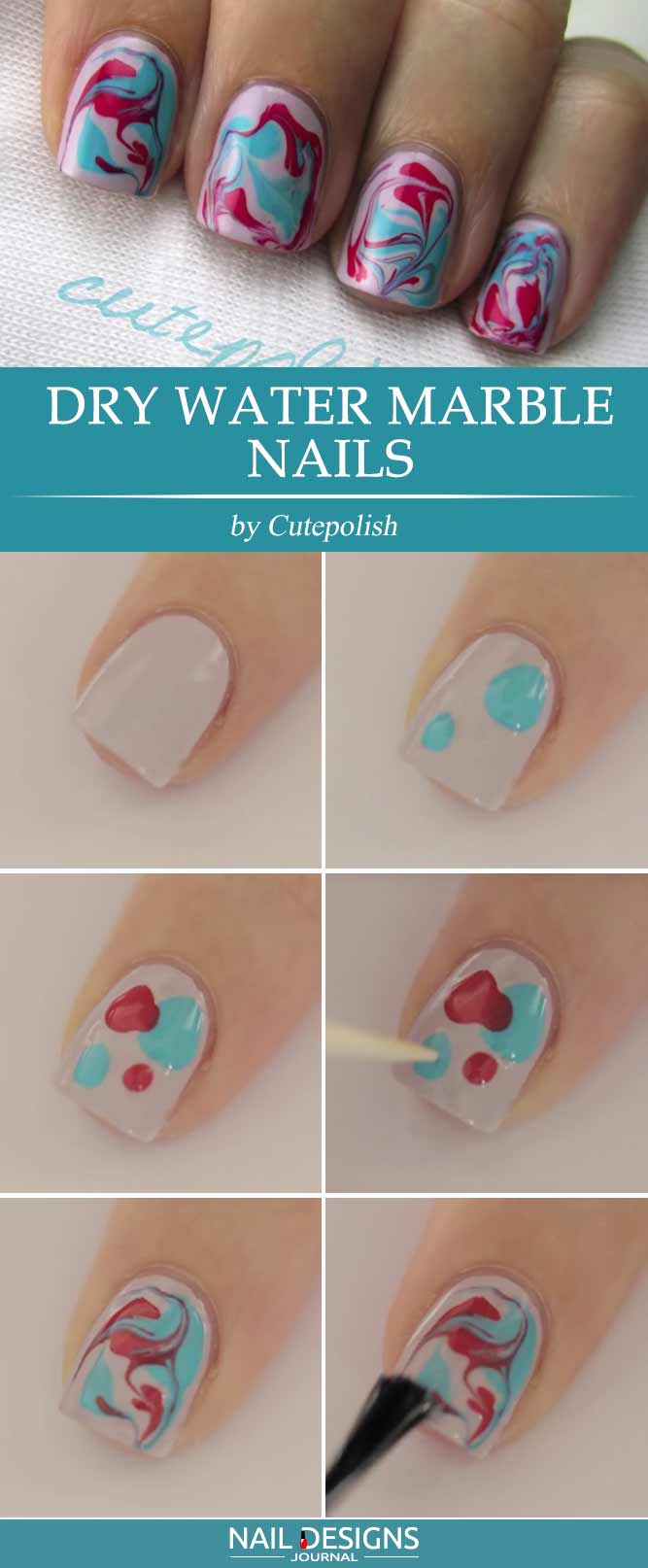 Source:
Cutepolish via Youtube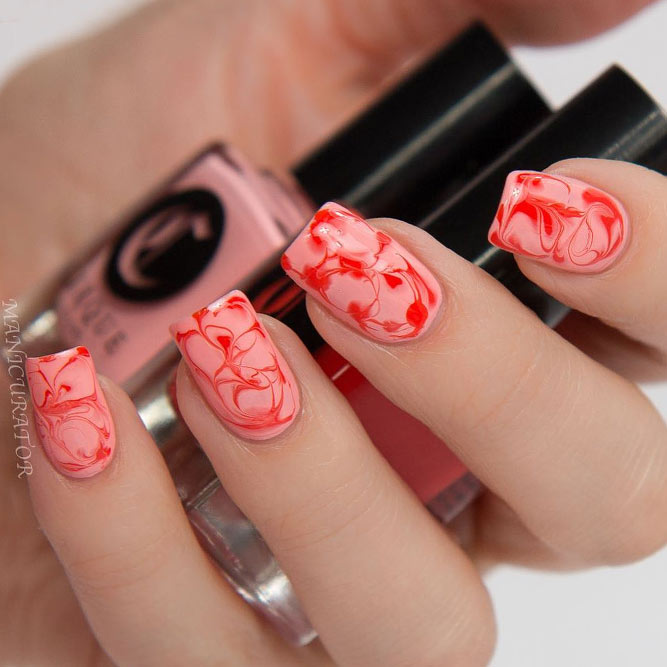 Source:
Manicurator via Instagram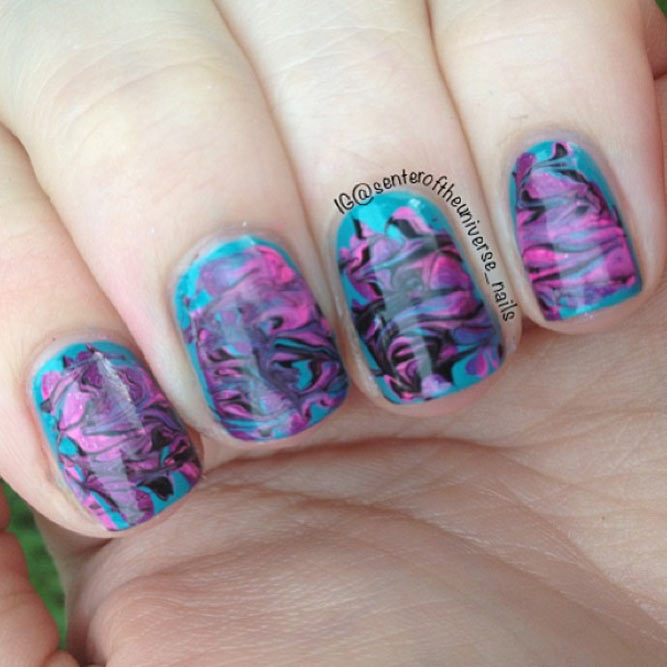 Source:
Senteroftheuniverse_nails via Instagram
Main photo by Thisisvenice