Are you looking for diy toe nail designs that are perfectly simple but charming? Then you have come to the right place. Besides the fact that we know everything about the most recent trends, we also know how to create something stunning without paying a visit to the expensive salon.
Everyone has favorite toe nail colors and if pink is yours, then your search for the perfect pink pedicure art ends right here.
Ombre Toe Nail Art with Sparkle Accents
It seems that toe nail art designs are even more complex than the fingernail ones. There is not that much space to get fully creative with your toes. But anyway, we have something special for you!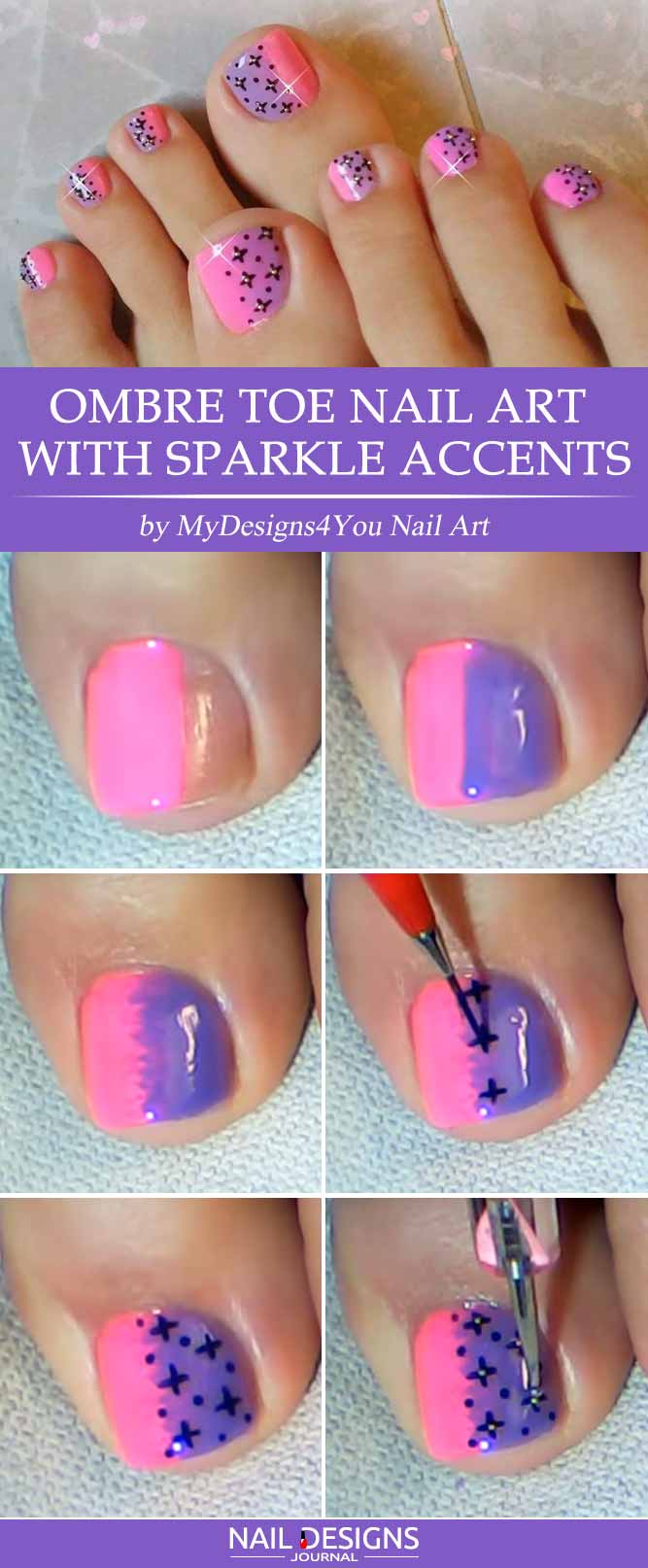 Source:
MyDesigns4You Nail Art via Youtube
Apply a base coat first.
Cover your toe nail with half pink half purple nail polish.
With the help of a small brush, create the transition.
Repeat on all the nails.
Draw little black crosses over the purple half.
Add up little black dots.
Apply the top coat.
Place the tiny gold bead in the center of the cross.
Apply the top coat.
Main photo by Mydesigns4you