Are you looking for creative nail design tutorials? Then you have come to the right place. We know how difficult it is sometimes to come up with something new and fresh when it comes to your mani. That is why we gathered here some easy tutorials for your next unique manicure. We say easy, as there is nothing you won't be able to replicate. All you need is to be patient and willing to go as far as we take you!
Easy Neon Creative Nail Design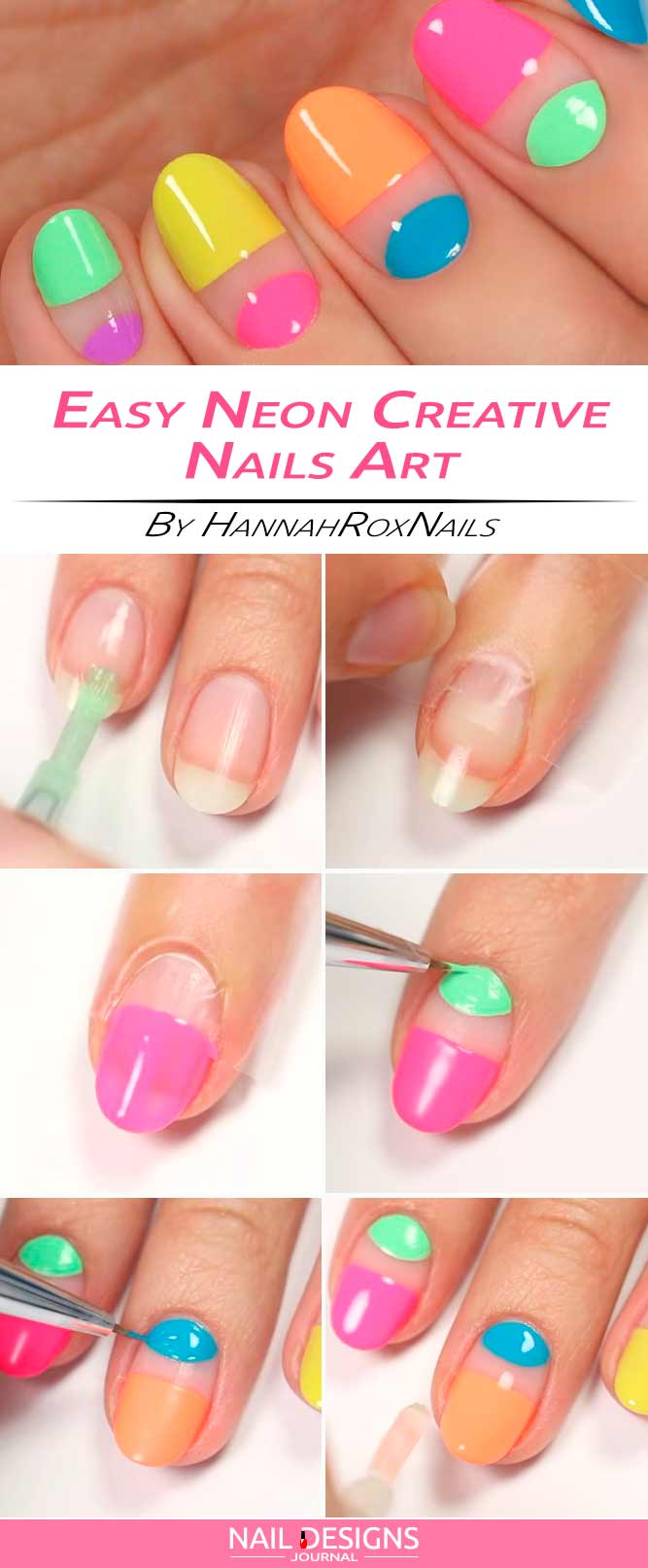 There are lots of cute nail ideas, but we decided to present you an easy tutorial for a neon nails design. Neon negative space nails are the perfect suggestion for the summer. With this design your brightness will outshine anyone! To start, pick the brightest colors you want to paint your nails with. Then paint the half of each nail with a different color. Mix and match the colors to create the half-moons on your nails. And the last step will be to finish your manicure with the glossy top coat. As you see, there is nothing too complex in the creation of your own bright design!
Monarch Butterfly Creative Nails Art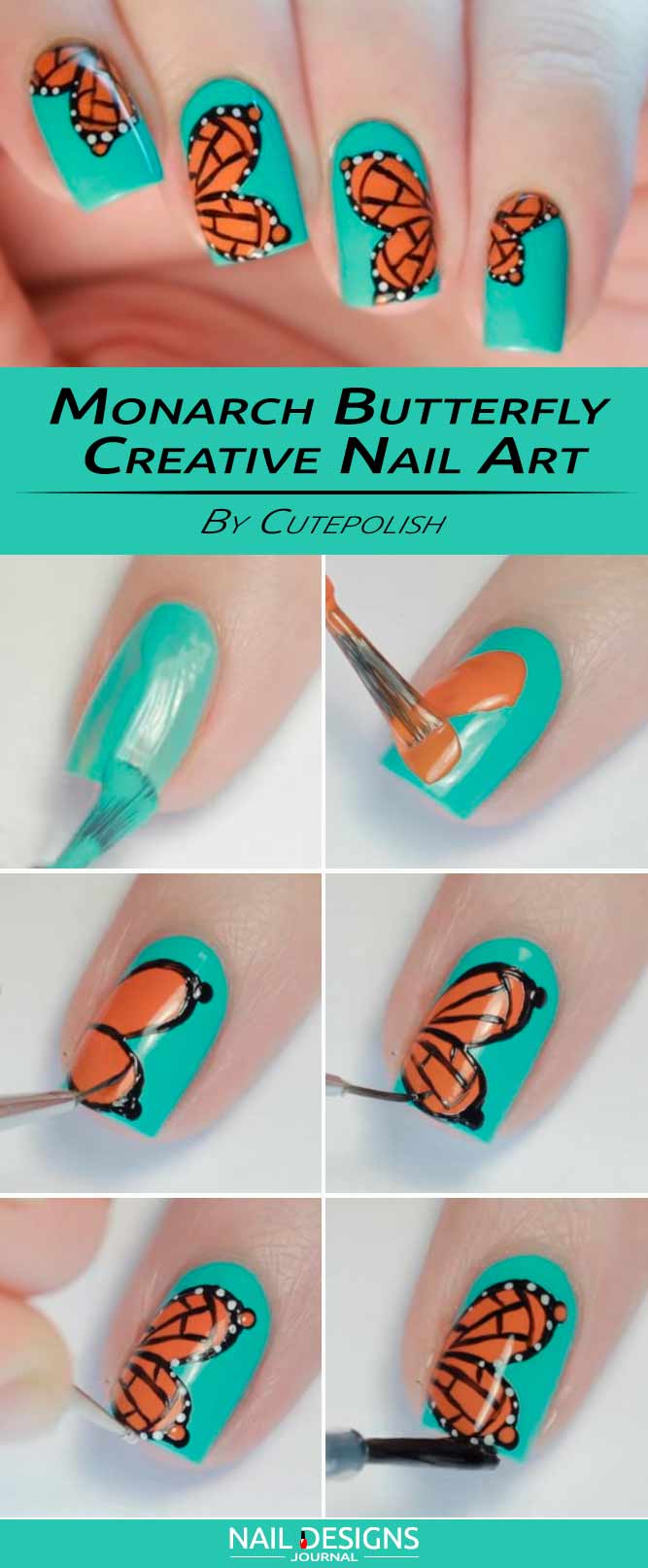 Not all modern nails designs are just about trendy French tips. With the summer here, you can let yourself look bright and sunny. The monarch butterfly will be the best addition to your bright colored nails. Your first step will be to form two orange wings on your nail. With the help of black nail polish, outline the wings and add a few lines to make the wings look natural. Apply small white dots throughout the black outlines to finish the look. Cover your nails with the top coat. That's it, nothing you won't be able to manage, right?
Pressed Flower Creative Nail Design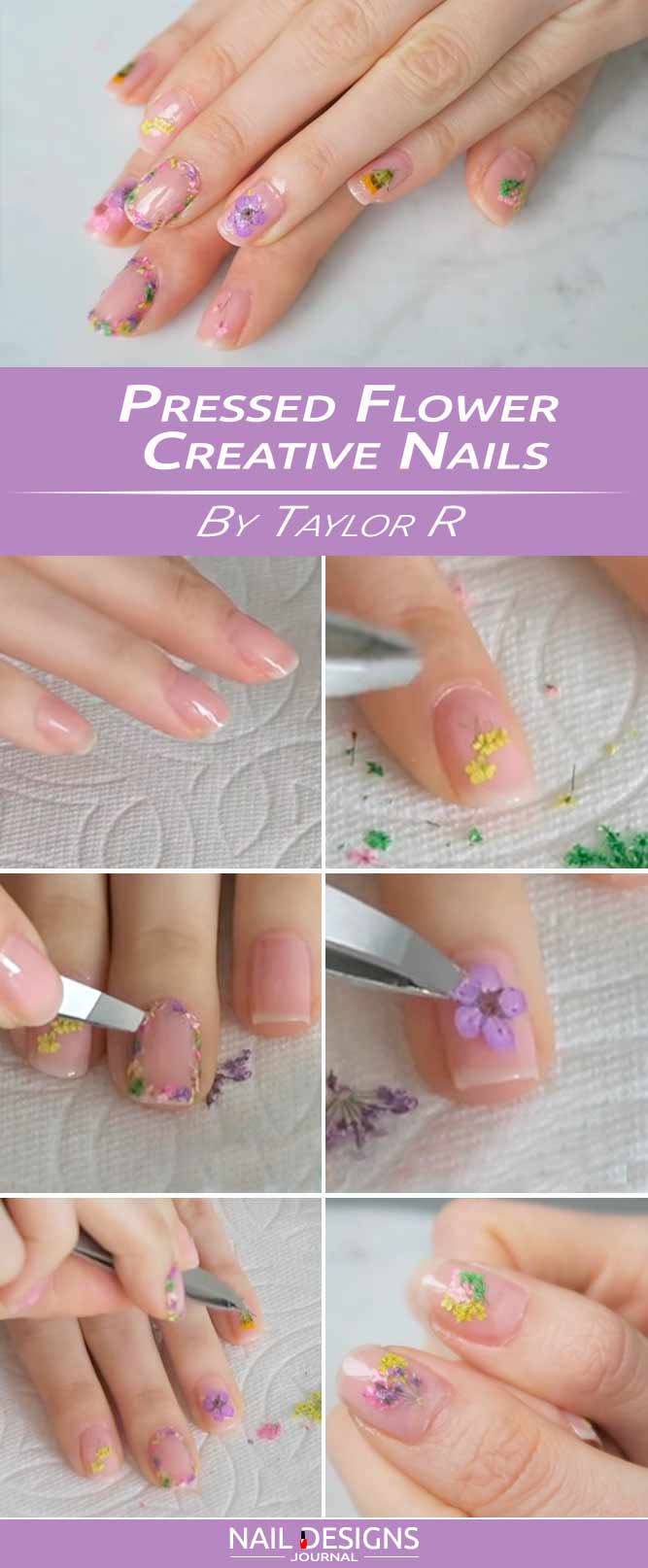 A pressed flower nail design is perfect for you if you want to do something on your own or if you want to save some money. To start, cover your nails with some neutral yet girly base, for example, light pink. Choose the pressed flowers you wish to use and carefully cut off the pieces you are going to apply in your design. After that, apply clear nail polish so that the flowers stick. Sealing with the top coat will be the last thing you need to do to complete this amazing mani.
As you can see, there is nothing so scary about the creation of your own style. There is always something you and only you can take to the next level. Sometimes all it takes is just finding an easy enough tutorial to make you believe in yourself. And we hope that with at least one tutorial, we managed to discover a hidden potential in you!