Looking for some cool nail designs to impress your girlfriends? Look no further, as we have found some of the most trendy nail art designs that are all the rage right now!
Whether you want sexy styles, elegant nail art, or cute nails, we have something for everyone!
From easy nail designs to more polished styles, we have put together a list of ultra modern and chic designs that we know you'll just love. If you don't think you can pull them off yourself, you can ask your nail stylist to help you out. Or, maybe one of your girlfriends? Why not have a Girls Night in and invite your besties over for a night of mani/pedi, junk food, and movies!
Check out these 21 cool nail designs and don't forget to pin your favorites so that you can try them all!
Cool Nail Designs with Deathly Hallows
If you are a Harry Potter fan, you'll love this HP nail art with pretty black Deathly Hallows symbols.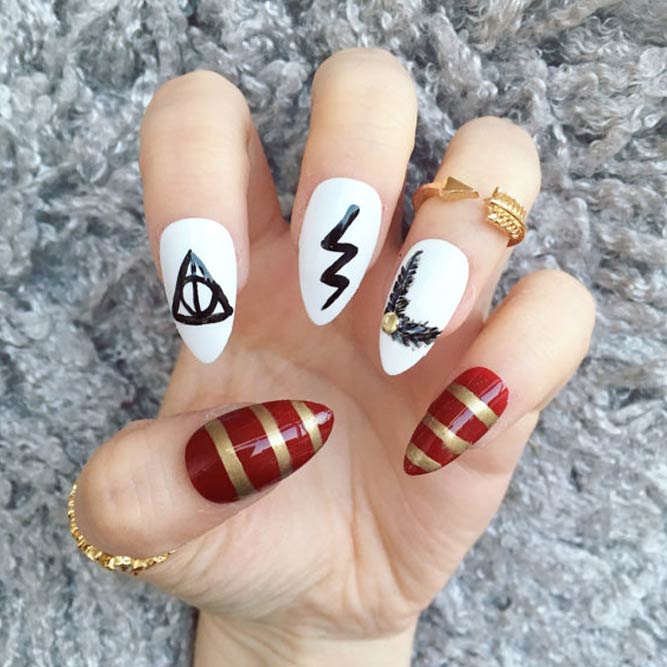 Source:
NailedItByChelsey via Etsy
Gumdrop Nails
These nails are perfect for those with a sweet tooth. The sparkly alternating colors look just like gum drops!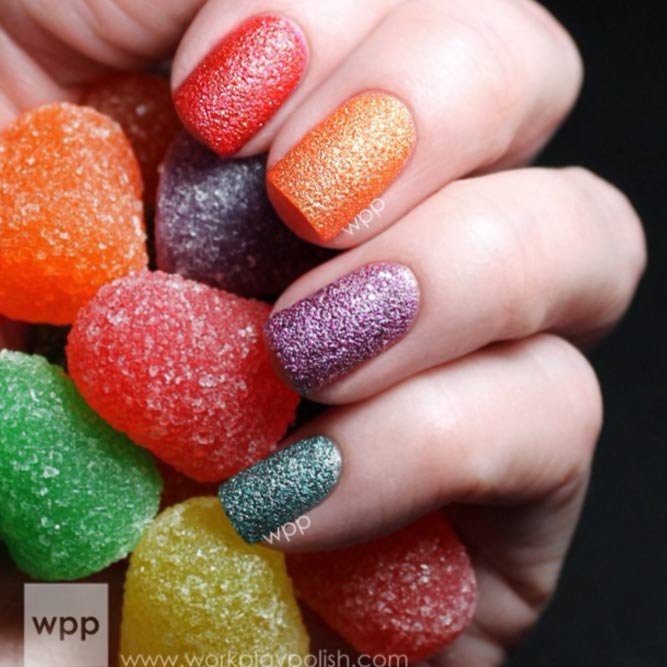 Source:
Workplaypolish via Instagram
Frozen Nail Art
Every girl wants to be Elsa from Frozen. These pretty shimmer blue nails with white frosty pattern are a perfect tribute to the popular Disney princess!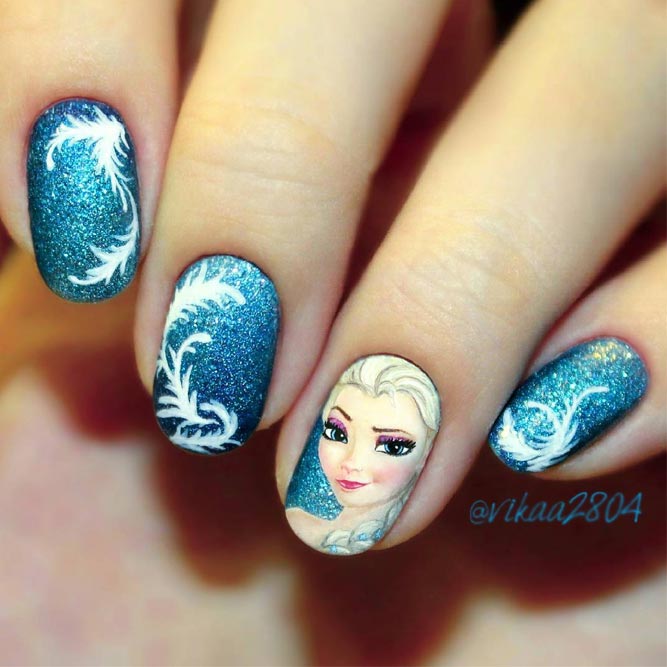 Source:
Victoria_nails_samara via Instagram
Cool Nail Designs Sparkly Studs
If you love silver, these shiny silver ring nail and deep blue polish with silver gemstones are sophisticated and just a bit edgy.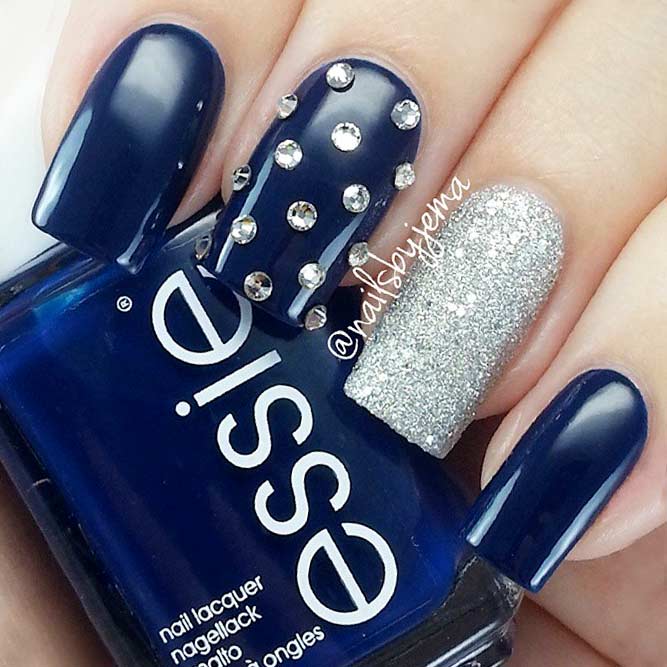 Source:
Nailsbyjema via Instagram
Sexy Chevron
These white and golden glitter designs take Chevron to a new level for a super sexy look.
Source:
Nails_by_erin via Instagram
Mod Mani for Short Nails
These black and white checkered nails with black and white polka dots are super trendy. And perfect for those who prefer shorter nails.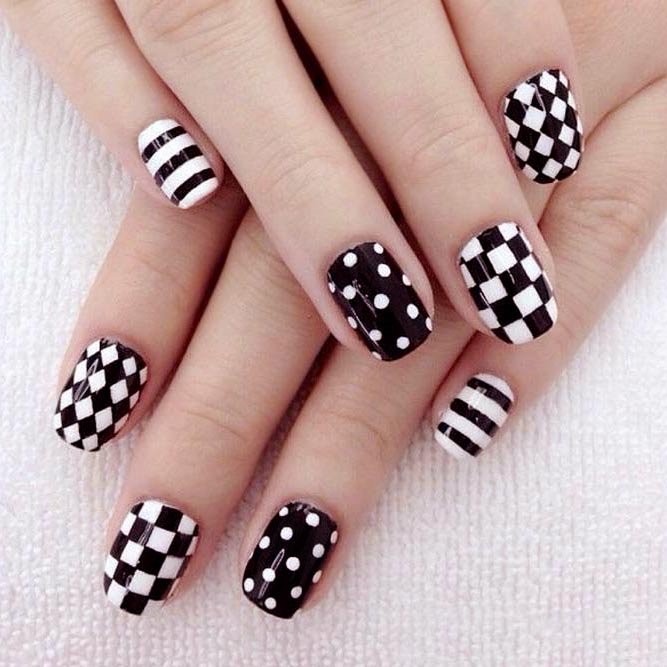 Source:
20nailstudio via Instagram
Polished Pearls
These shiny black half moons are pretty elegant, but add on some 3-D pearl accents for a look that's stylish and chic.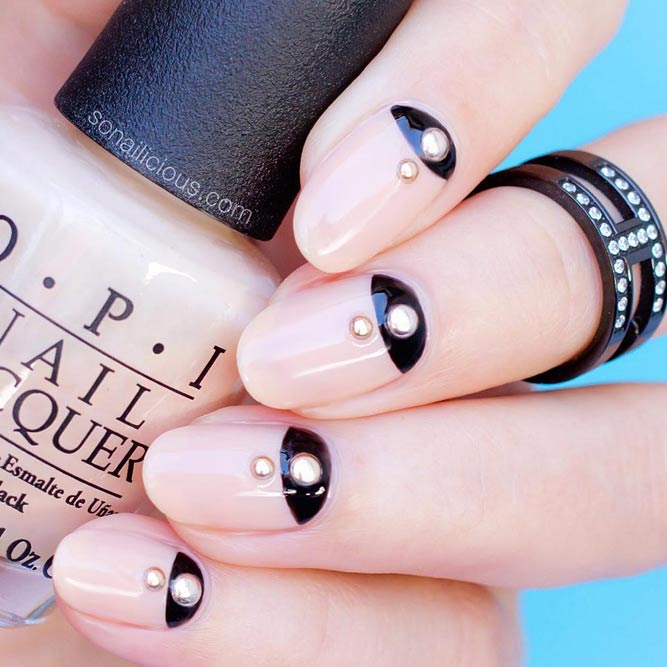 Source:
So_nailicious via Instagram
Pastel Roses with a Pop
These pretty pastel nails with a single stud are classy on their own, but the colorful roses on the accent finger give it a brilliant burst of color.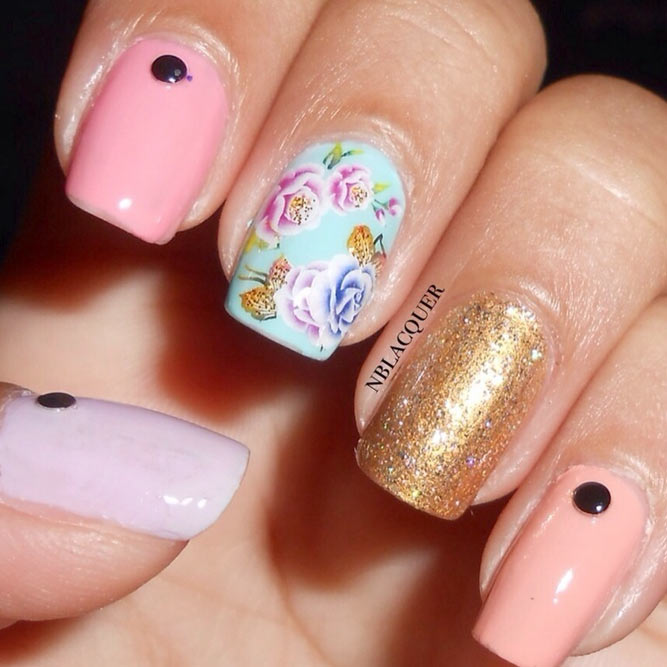 Source:
Nblacquer for Nailpolis
Hip Houndstooth Nails
If you love black and white nail art, you'll love this ultra-mod houndstooth design that looks especially stunning on shorter nails.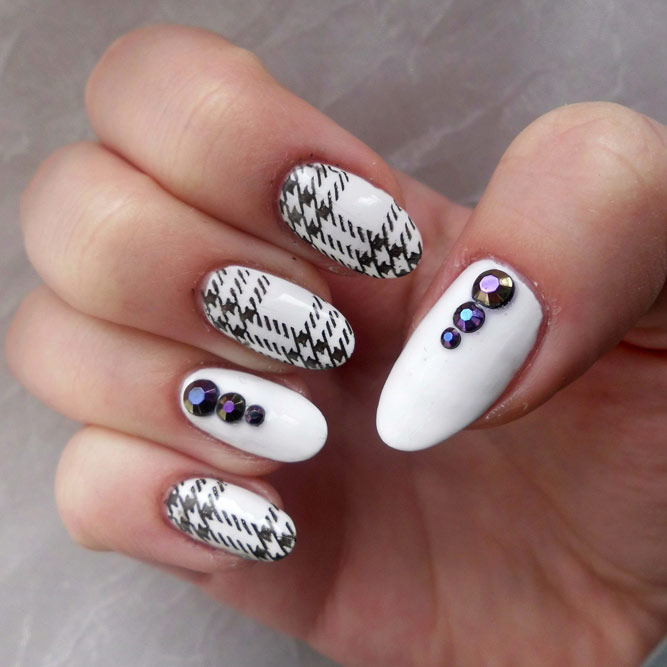 Source:
Carinne.owidia via Instagram
Glittery Goth
These sparkly red and black nails are super sexy, but add on some skull and crossbones for a dark and edgy vibe.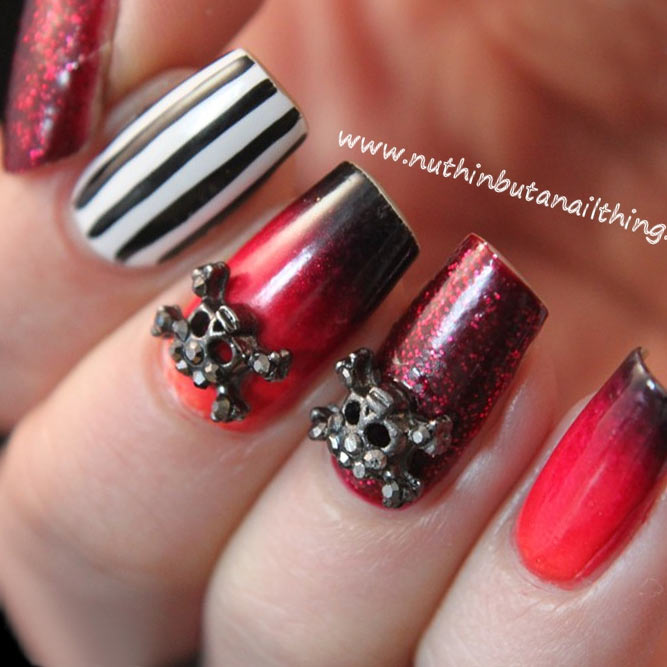 Source:
Nuthin' but a Nail Thing
Starry Skies
Black nails are so stylish, but these sparkly moon and stars make this look out of this world!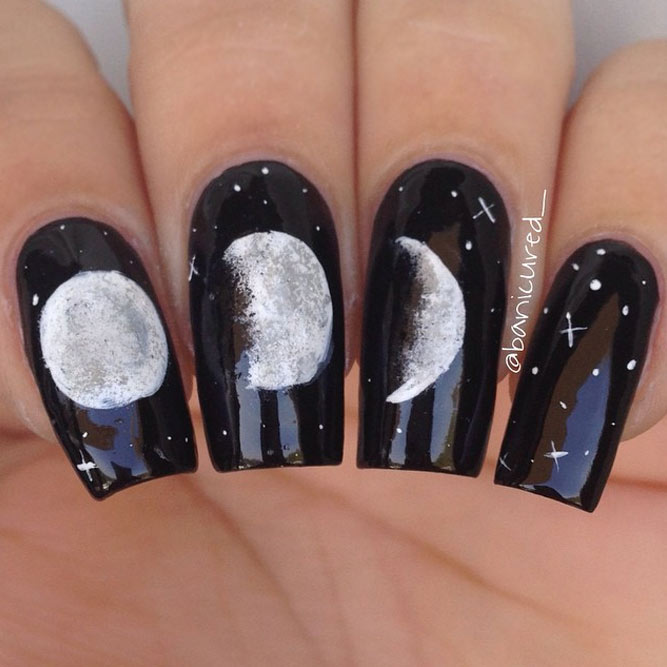 Source:
Banicured_ via Instagram
Rainbow Bandanas
We love rainbow nails, but they look even prettier with cute white paisley designs on top.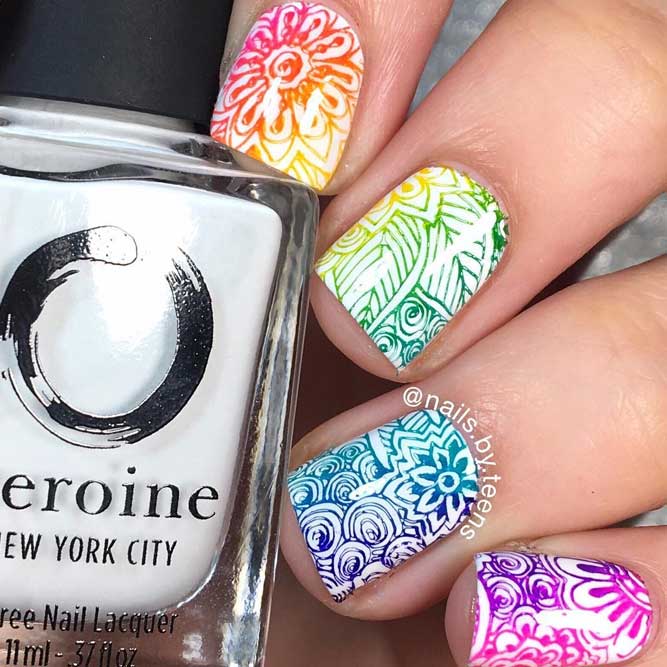 Source:
Nails.by.teens via Instagram
Rainbow Spots
This fun take on rainbow nails is ultra-modern with its black base and rainbow polka dot designs.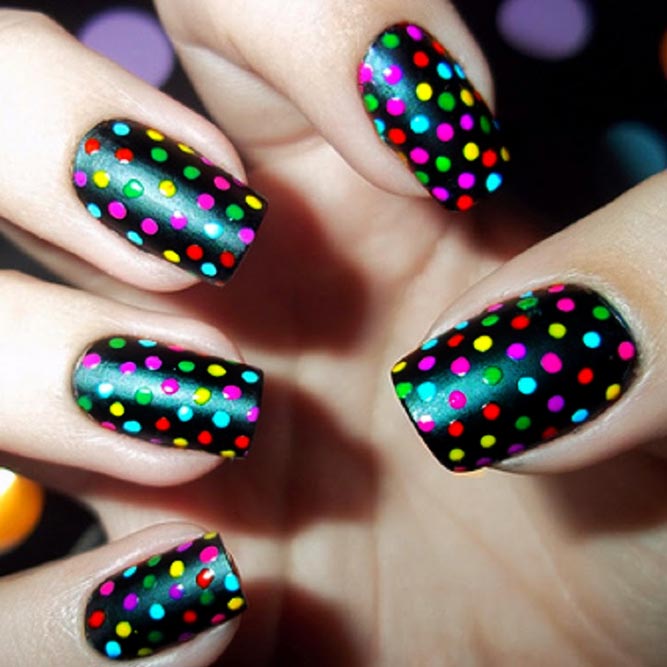 Source:
Musica Xfavor
Rubik's Cube Nail Art
This retro-80's look is so much fun with its throwback to the ever-popular Rubik's Cube!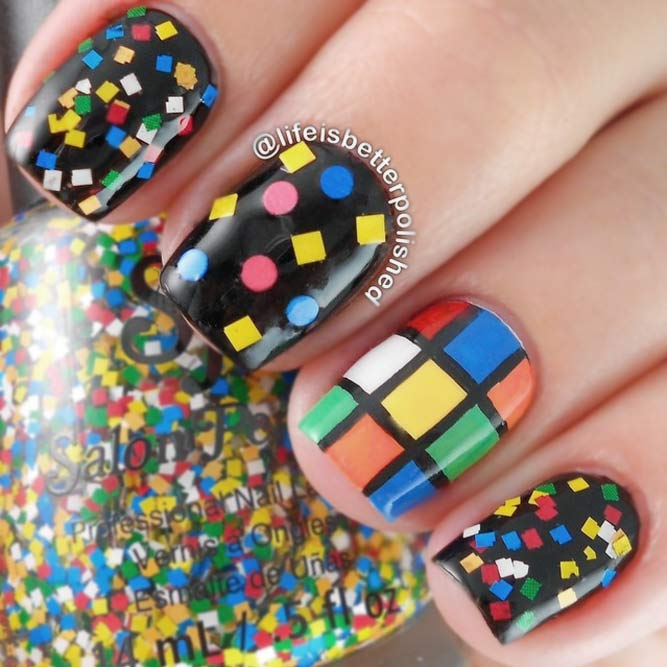 Source:
Karissabianco
Gorgeous Gingham Nails
This look is so retro and chic with its pretty white and purple Gingham pattern.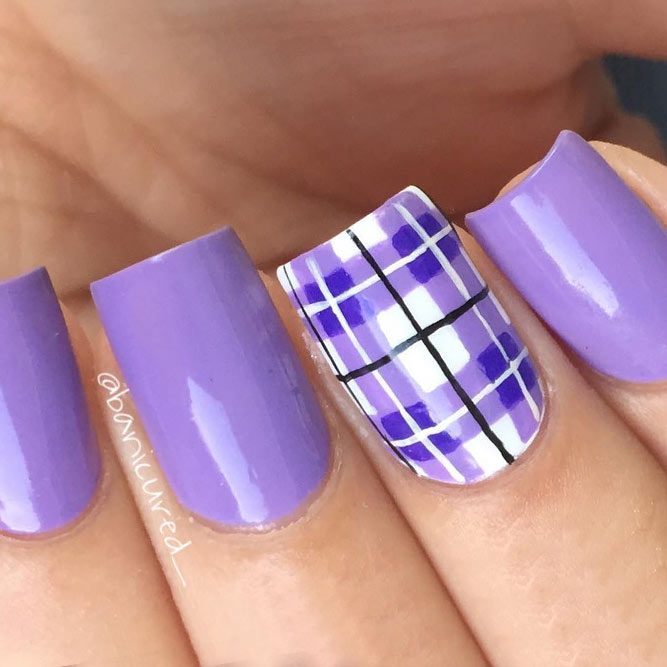 Source:
Banicured_ via Instagram
Bow-tiful Pink Nails
These pretty pink nails are stunning, but when you add a shiny white bow to the accent finger, it makes this feminine chic look twice as nice!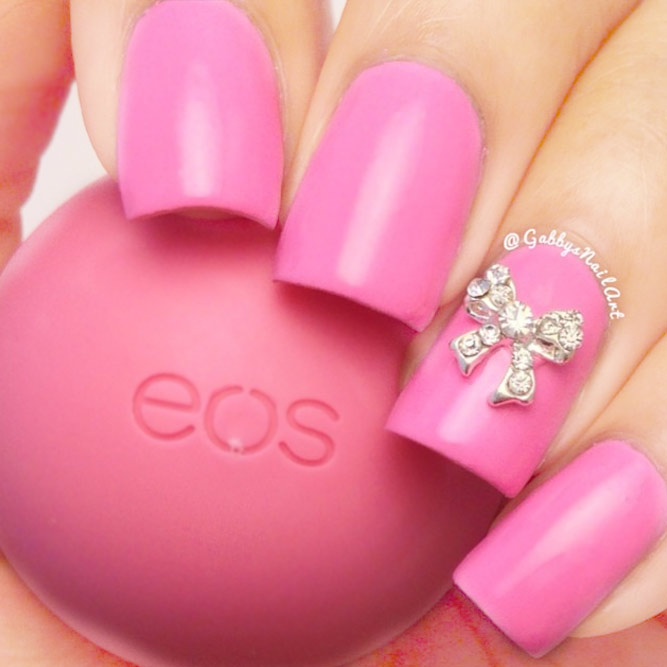 Source:
Gabbysnailart via Instagram
Crazy Caviar
These colorful caviar nails are super-trendy right now and look great on short or long nails!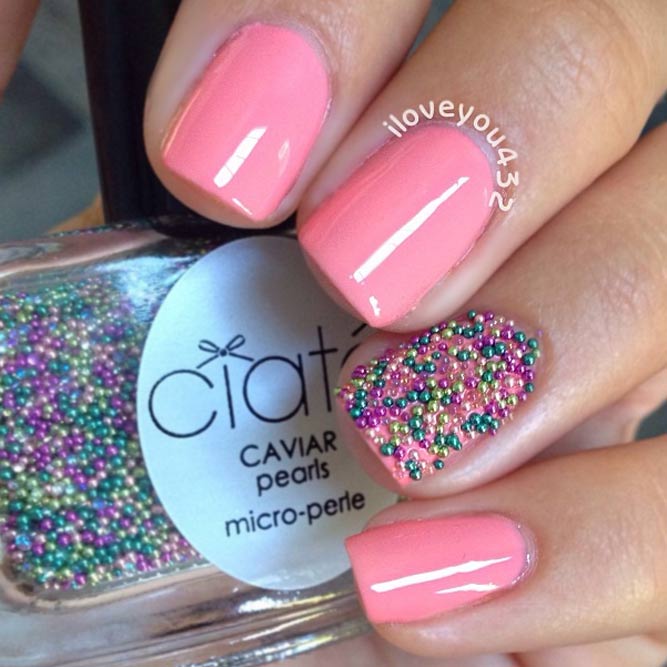 Source:
Iloveyou432 via Instagram
Converse Nails
If you love Converse sneakers, you'll flip for this fun colorful Converse nail art!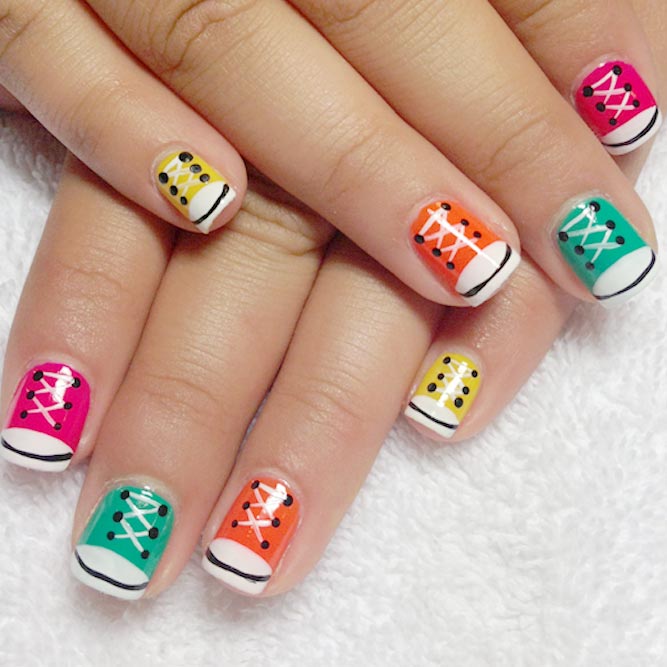 Source:
Freshnailsxo for Nailpro
Monster Mash
With their black base and neon villain silhouettes, these nails are perfect for Halloween.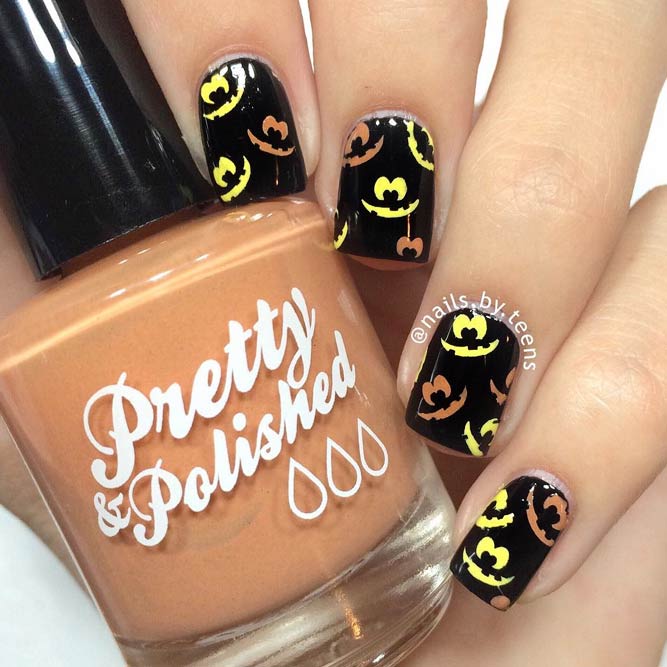 Source:
Nails.by.teens via Instagram
Newspaper Nails
Here is another fun look for shorter nails. Paint your favorite color as a base and then use strips of newspaper to leave an imprint on your nails. You'll certainly be keeping up with the times with these trendy nails!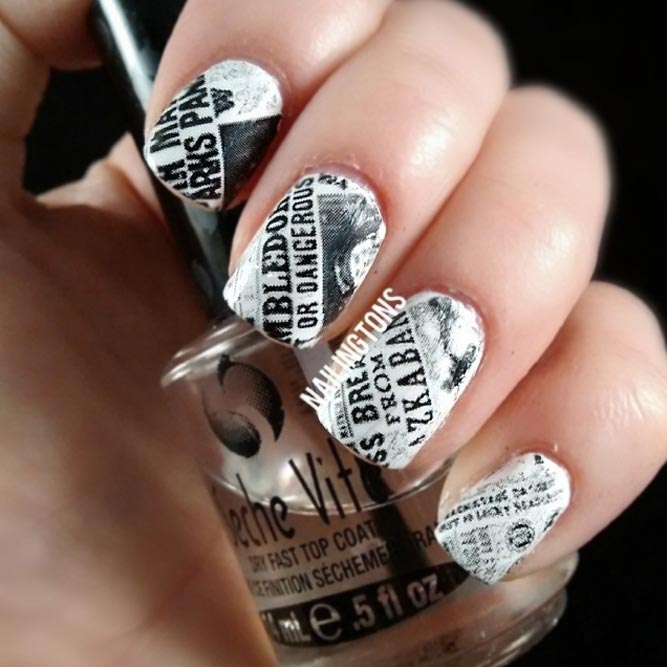 Source:
Nailingtons
Red Lace
Lace nails are classy and elegant, but these red lacy designs on a nude base are a bit racy if you want a sultrier vibe!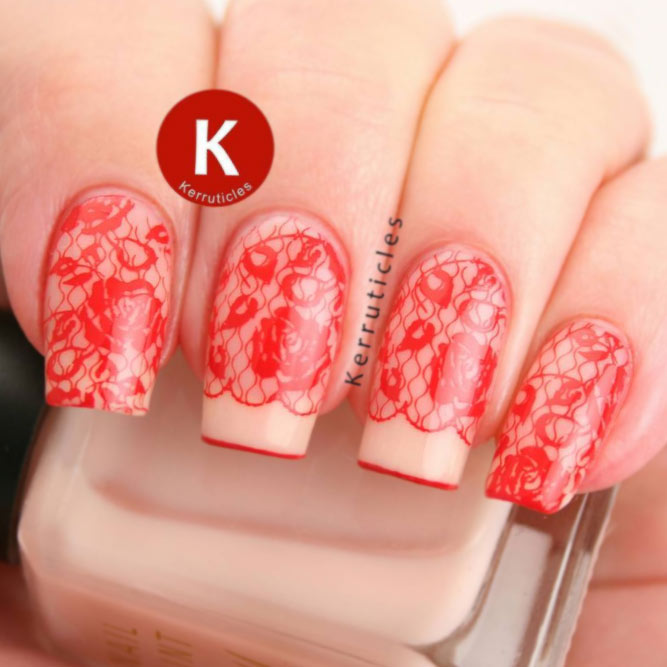 Source:
Kerruticles via Instagram
We are so in love with these cool nail designs! We hope you are as anxious to try them out as we are!
Main photo by So_nailicious