Mandala is the essential component of modern art. Even though it is originated from South Asia these days, it has spread worldwide. Every art industry has been involving mandala in, and nail art is not the exception. The thing is that mandala nail art ideas are easy to come up with and they are usually versatile, besides you do not have to be a professional artist to succeed with a mandala art. Taking all that into consideration we have decided that if you like to draw, especially on your nails, then these mandala designs nails will come to your liking. One more thing, if you like to doodle but want to add a fancy twist to it – then mandala is one thing that is still missing in your life!
Scroll down for endless pinning enjoyment!
Gold And Black Mandala Short Nails
When you get bored of intricacy – simplicity comes to rescue. The thing with mandala art is that it will spice up any nail art without taking it over the edge if that is not the intention. The black mandala over gold base screams elegance and taste.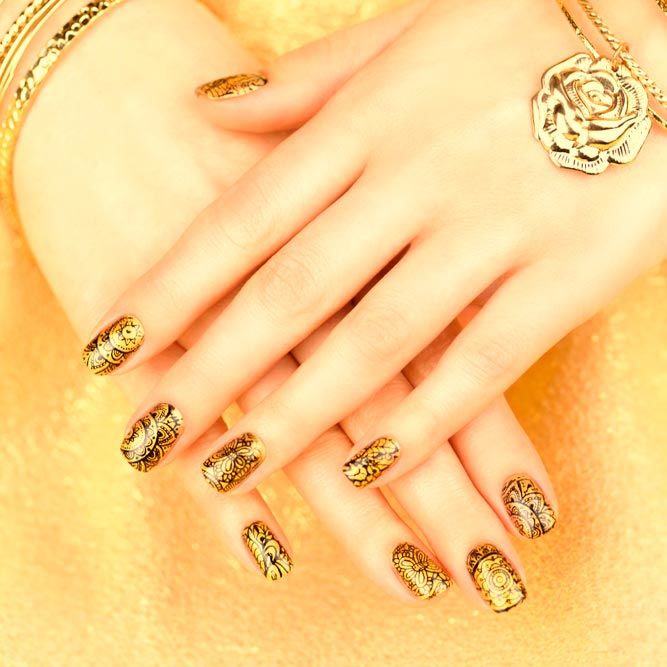 Henna Inspired Designs For Matte Nails
Henna nails are still a thing these days. However, it is important to come up with a proper design and combine it with the perfect choice of shading. We think that the combo of matte red and classic black henna art looks just fabulous!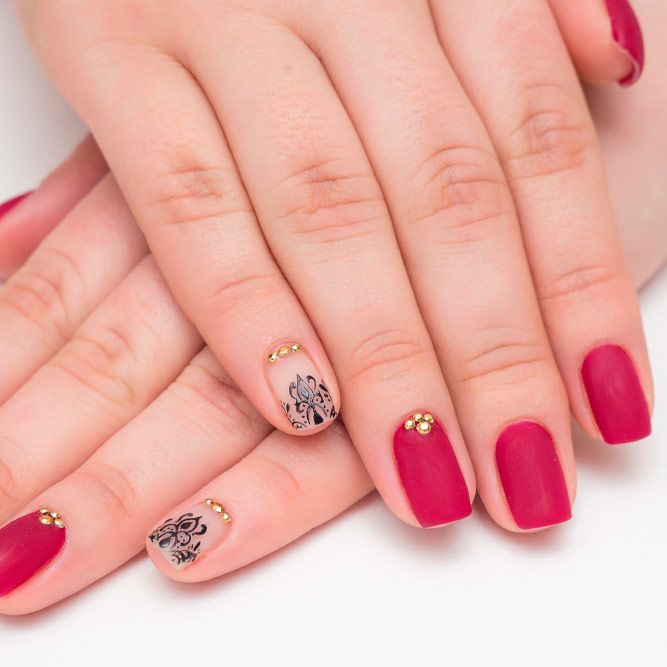 Light Pink Mandala Designs Nails
Bridal Mehendi is a major trend these days but not all the brides are willing to go that far as to pull it off actually. To tell you the truth, there is a perfect alternative out there. Just look at this gorgeous mandala designs nails, don't you think it is worth a bridal manicure?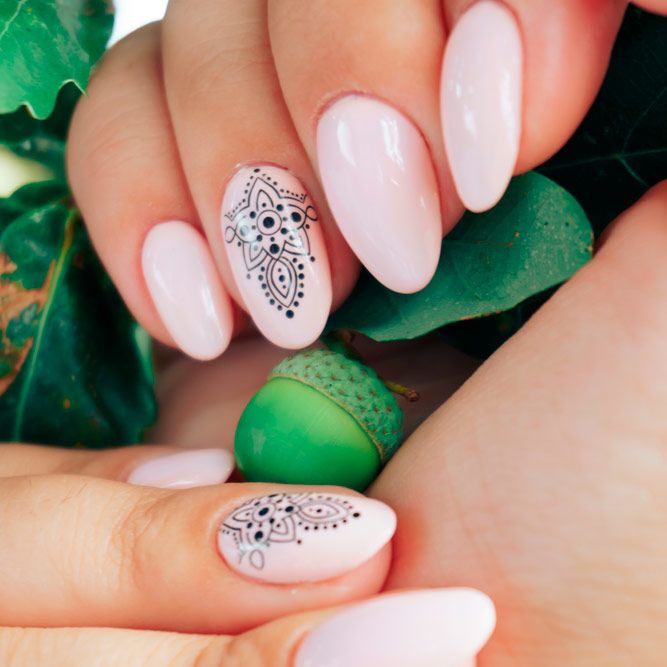 Gentle Nails With Glitter Mandala
It is true that glitter accent looks fantastic and gentle on its own, but when there is a desire to spice things up a little, a black or white mandala pattern is all that you need.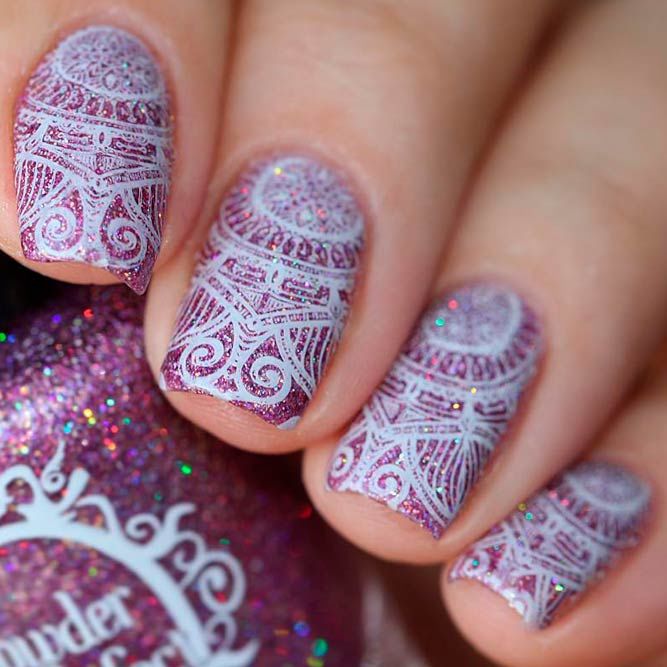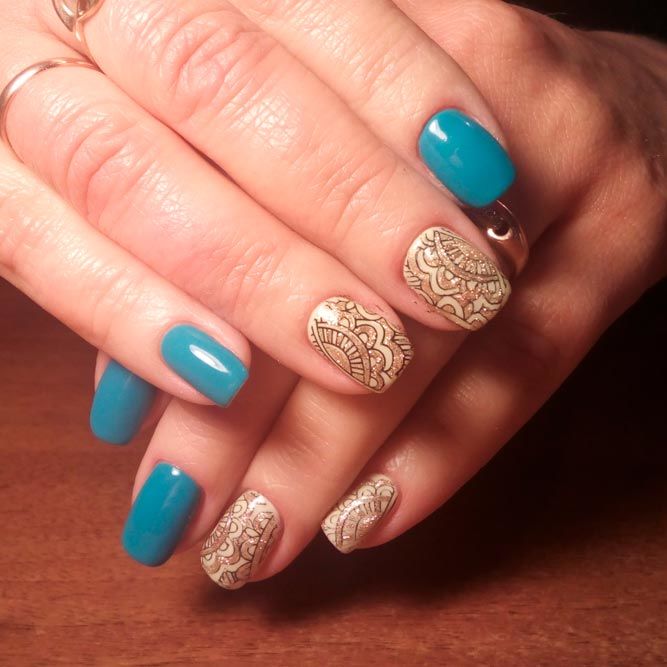 Blue Rhinestones And Mandala Nail Art
Those of you who may wonder whether there are easy mandala designs nails to draw out there, we may have an answer for you. Just look at this simple but magnificent combo of white base and royal blue mandala art, gemstones added to the pattern take the simplicity out of the look.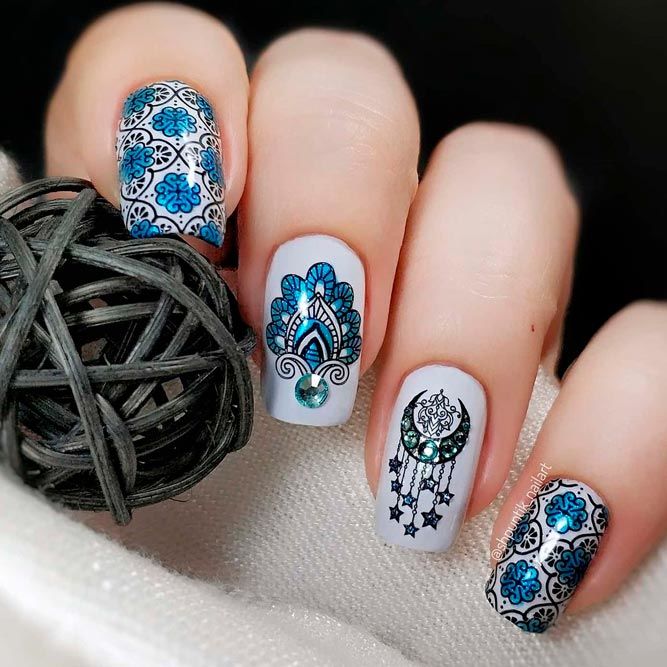 Easy Mandala Nails For Newbies
If you are just the beginner in the world of personal nail art – worry not, there is something for you too here. There is almost not a single chance that you won't master this simple but cute nail design, what do you think?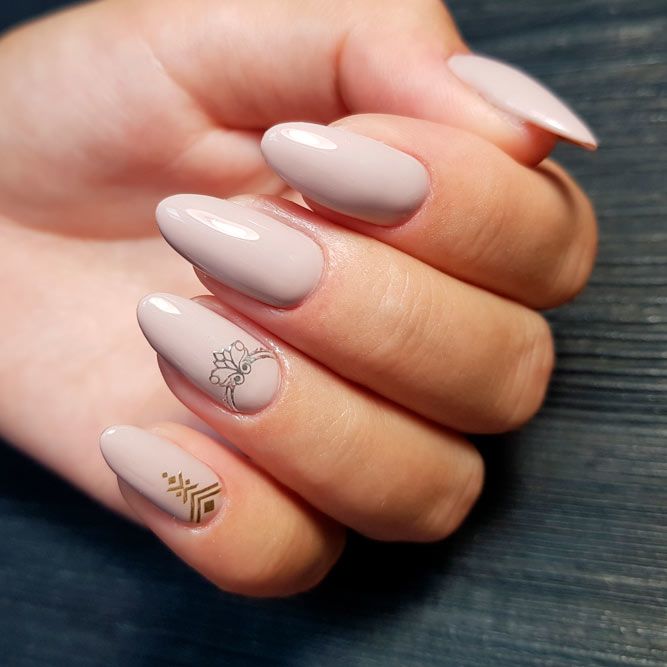 Modern Mandala Nail Art With Rhinestones And Glitter
All the fans of bold and daring ideas to pull off when it comes to the next mani session will surely drool over this design. At first, it may seem that there are too many details in this image, but after a while, you come to realizing the perfect harmony of this nail art.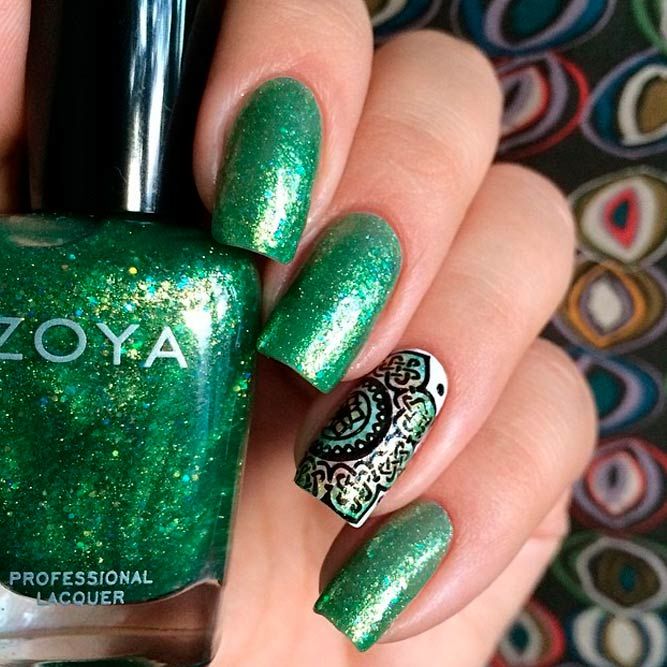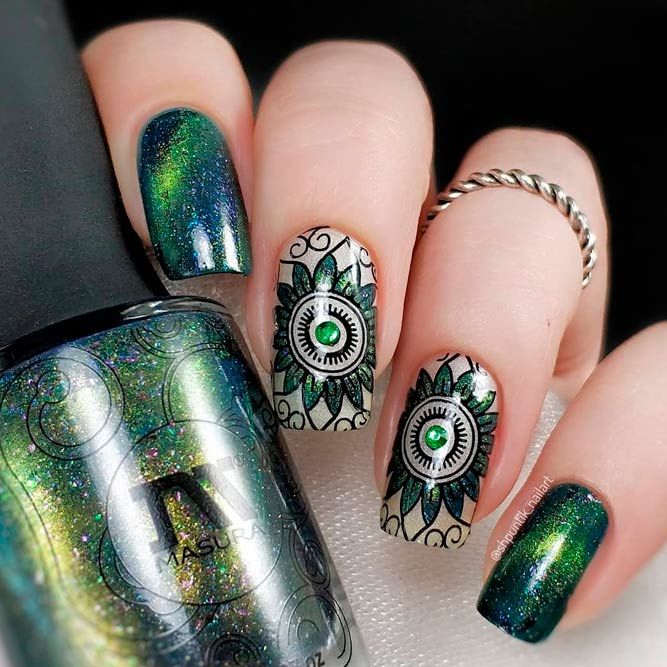 Mandala Designs Nails With White Stamping
Nail stamping is popular these days. That is why we decided that it would be nice to combine matte base and white stamping not to mention the fact that mandala stamping is one of the best suggestions available.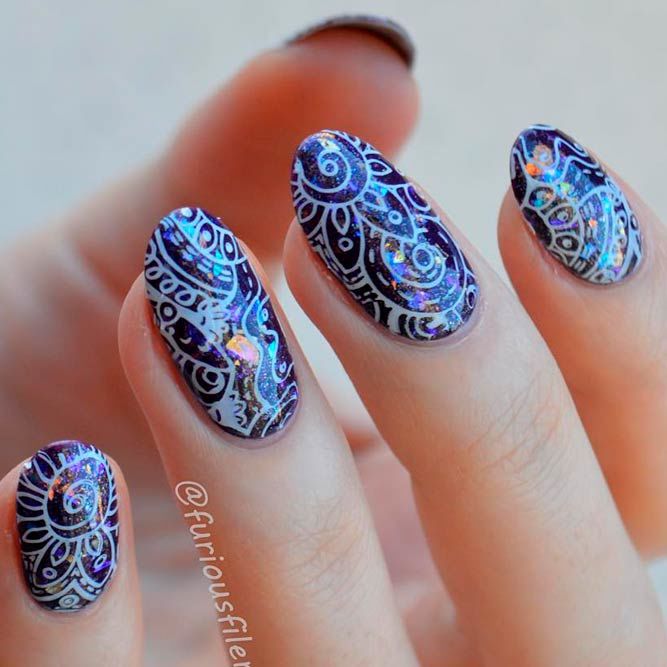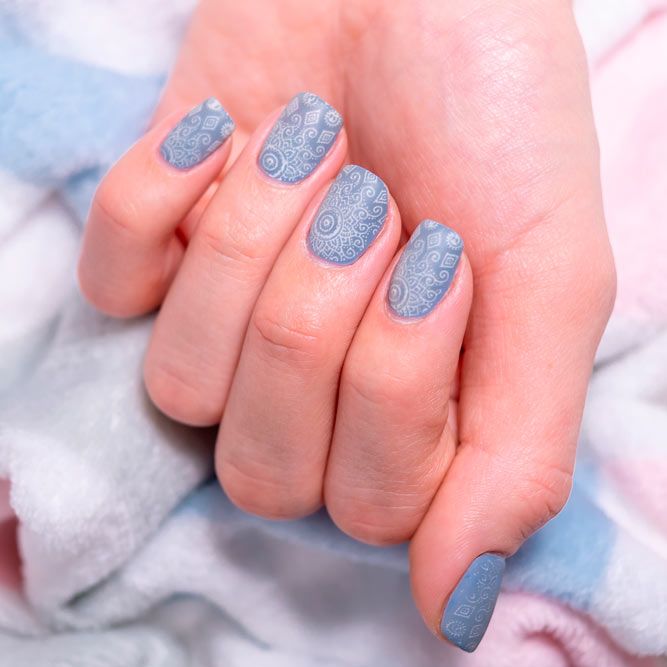 Pink Nails With Mandala Art
The combination of pink and gold colors are surely one of the trendiest these days, but why not to take it to the new level? What we have in mind is the addition of intricate mandala pattern to your stylish nails.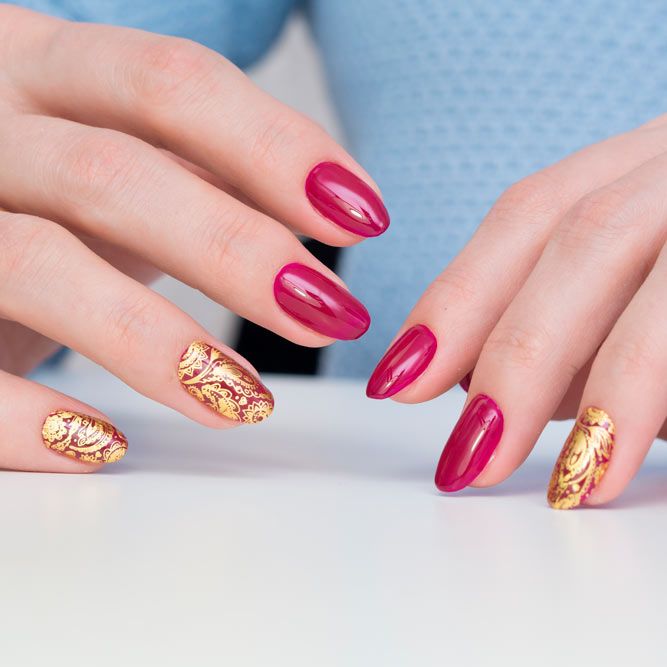 Mandala Design Nails In Nude Colors
Nude colors are very soft despite the brightness, and this comes in handy when you wish for something pretty bright but not too catchy. This soft mandala nail art is fabulous, don't you think?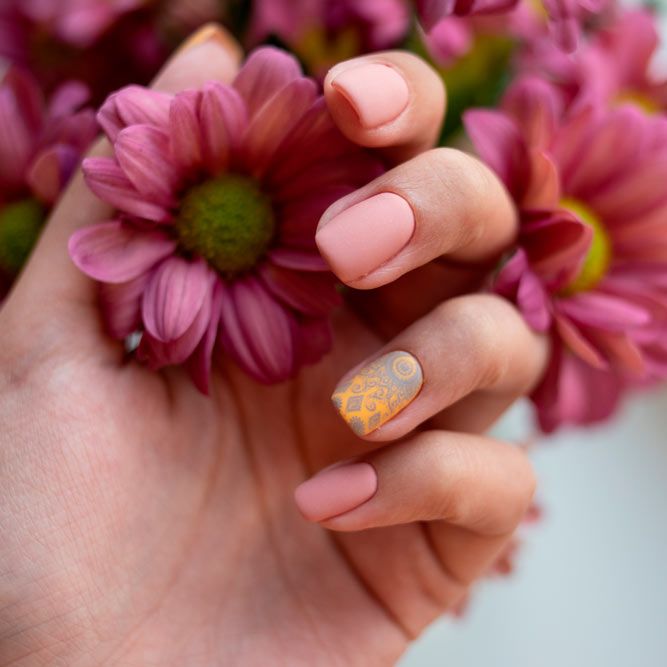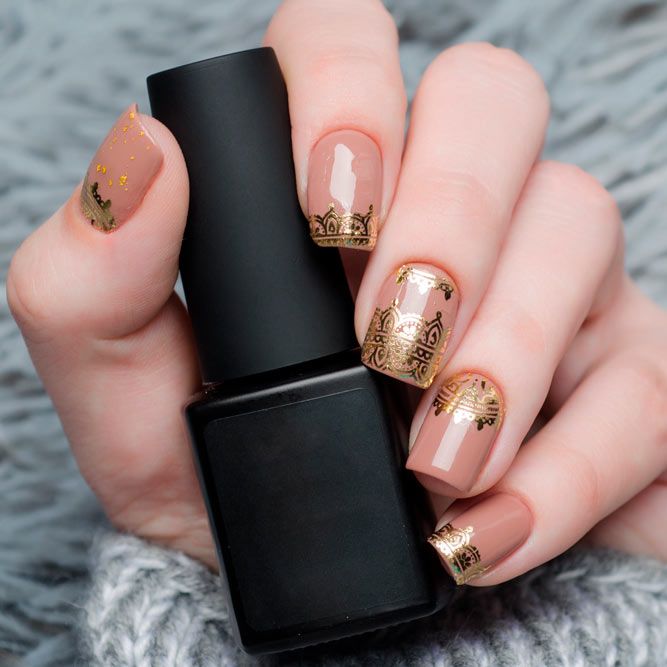 Gold, White And Mandala Accent – Perfect Nail Design For Bride
Mandala art designs are surely many, but when it comes to the big day, you have to choose carefully. However, we couldn't but suggest you pay attention to this magnificent bridal nail art with the involvement of mandala. Everything is perfect in this image, isn't it?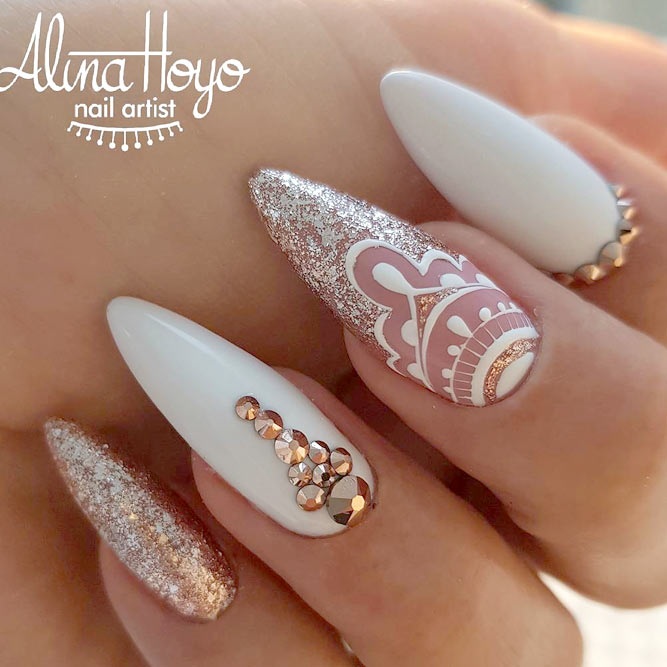 Mandala Nails Stickers
We suggest to your attention something a lot brighter but not less gentle-looking. The cuteness of this design simply overloads!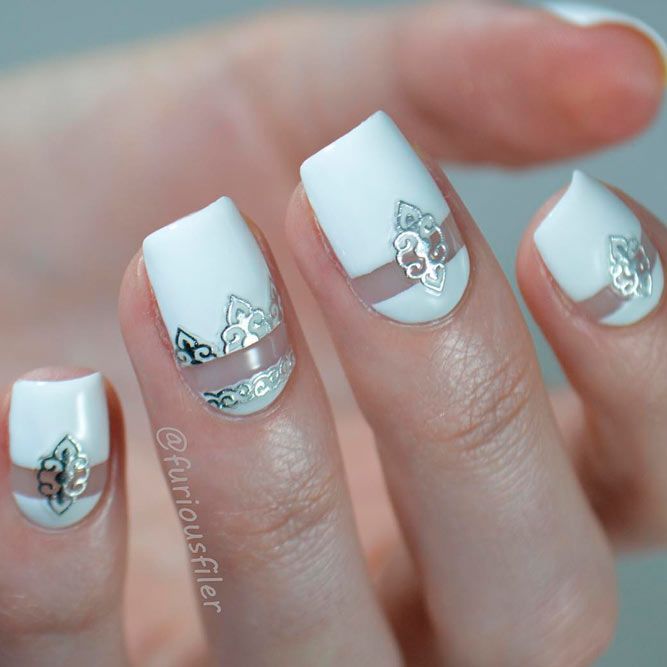 Mandala Art For Stunning Nails
Sometimes all you need to come up with a masterpiece are just correctly chosen colors. The combo of white and carrot orange look marvelous together and the orange and black mandala nail accent grants this design unforgettable charm.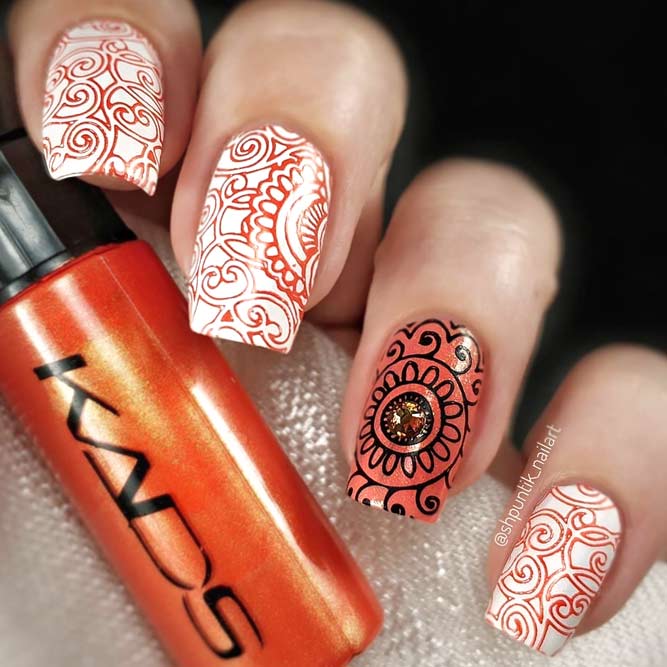 Mandala Accent On Ring Nails
Sometimes it is all about the accent. But when you look at this nail design, everything seems to be just perfect about it. The combo of matte black and blue metallic looks gorgeous together, and the mandala accent adds that necessary oriental charm to the manicure, don't you think?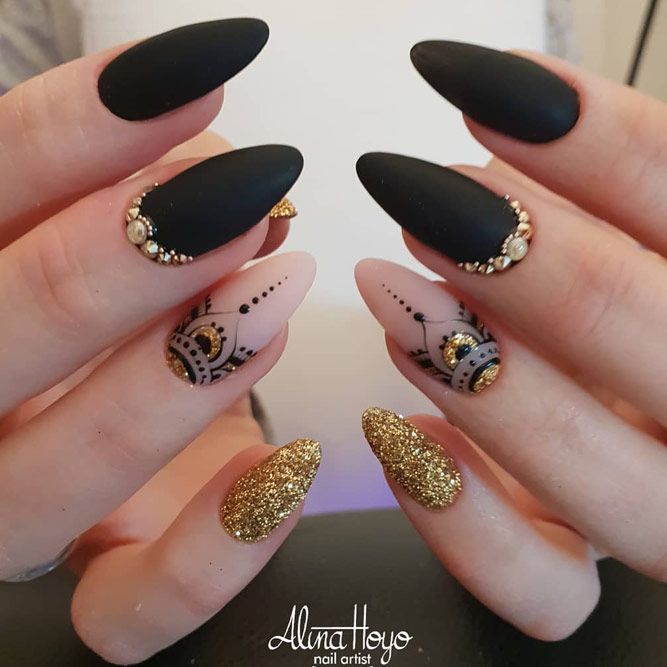 Colorful Mandala Art
In case you are looking for some simple mandala designs, this one may just suit your search. The thing is that sometimes when hand painted nail art is not the option; water decals come in to save the day!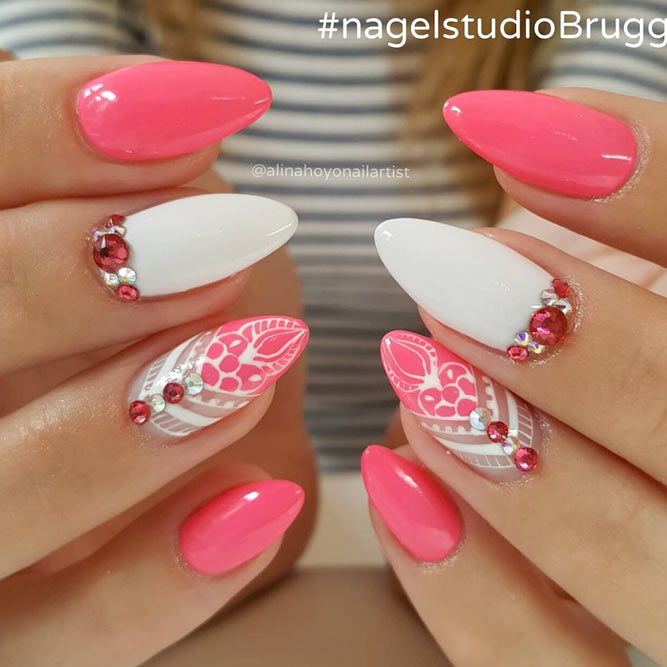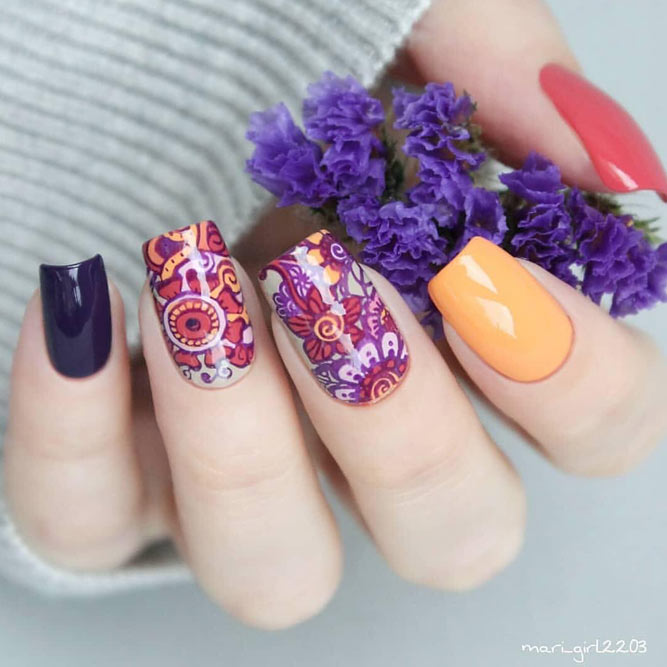 In case you like these nail designs, do not forget to share them and come back any time you need a fresh and stylish idea for your next mani.