When it comes to season nails, you come to understanding that, trendy shades and patterns vary from season to season. If, during summer it is all about flowers and bright shades, when it comes to winter – snowflakes and wintery themes combined with darker hues take the place. It may seem a little confusing until you have a look at what we have prepared for you. All the best seasonal nail designs are gathered here and you are more than welcome to have a look!
Cute Sweater Nail Print
Your winter nails should look warm too when the season strikes, there is no better way to achieve that than via nice sweater nail art. Red nails with Christmas nail ornament look more than suitable for this role. But in case cute winter nail designs in red are not your cup of tea, you can always choose midnight blue!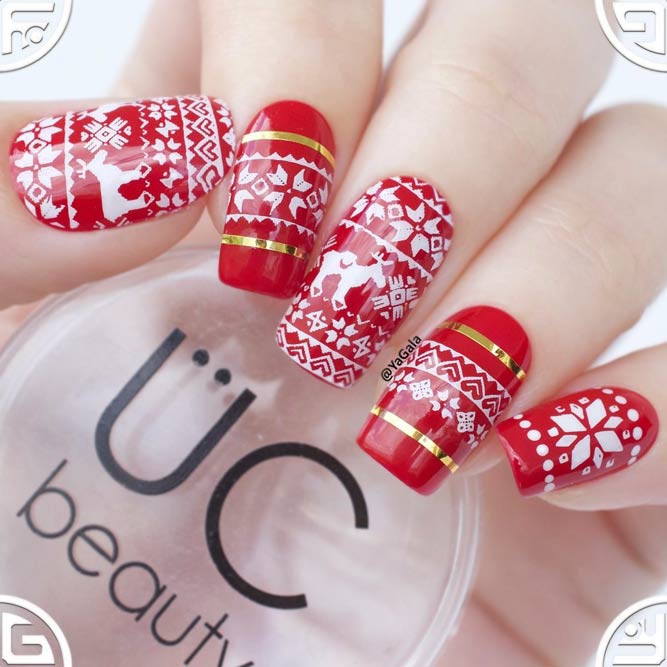 Source:
yagala via Instagram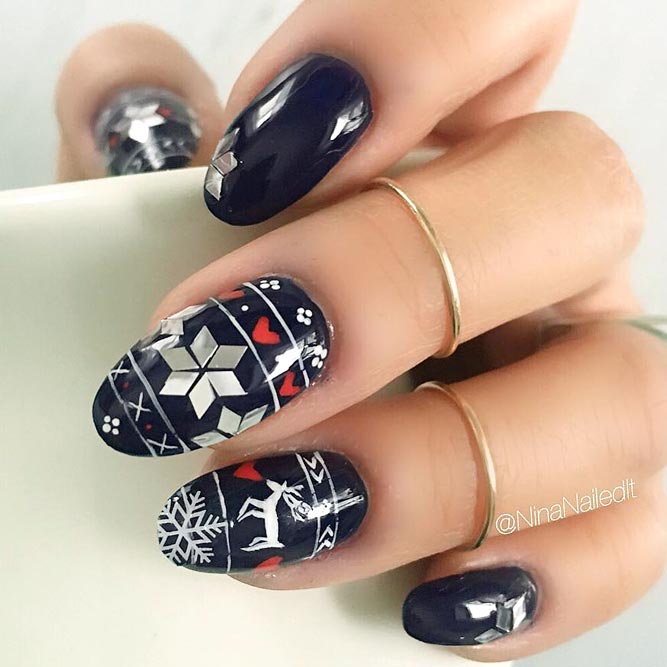 Source:
ninanailedit via Instagram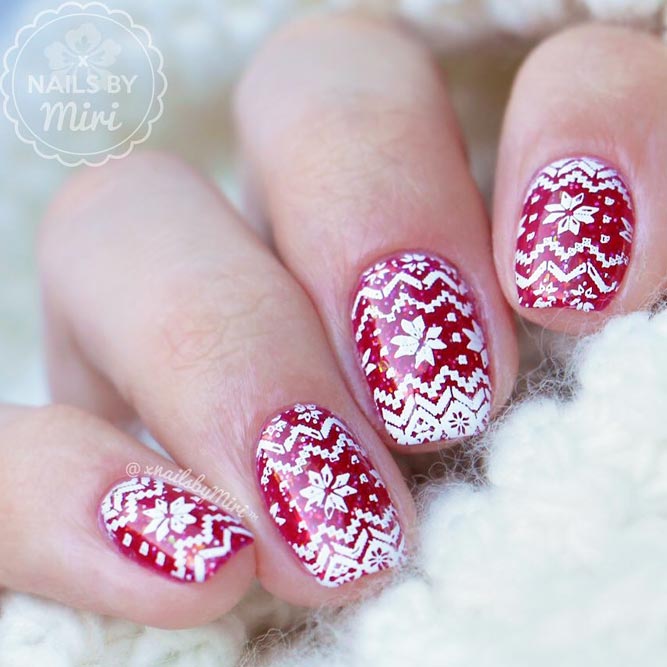 Source:
xnailsbymiri via Instagram
Winter Nail Design with Reindeer Stamping
Apart from winter nail colors, which definitely involve all shades of red and green, there are also winter designs to replicate. Reindeers are Christmas spirit animals, that is why opting for a nice reindeer application is more than a must. But in case you can't draw very well – stamping comes to rescue!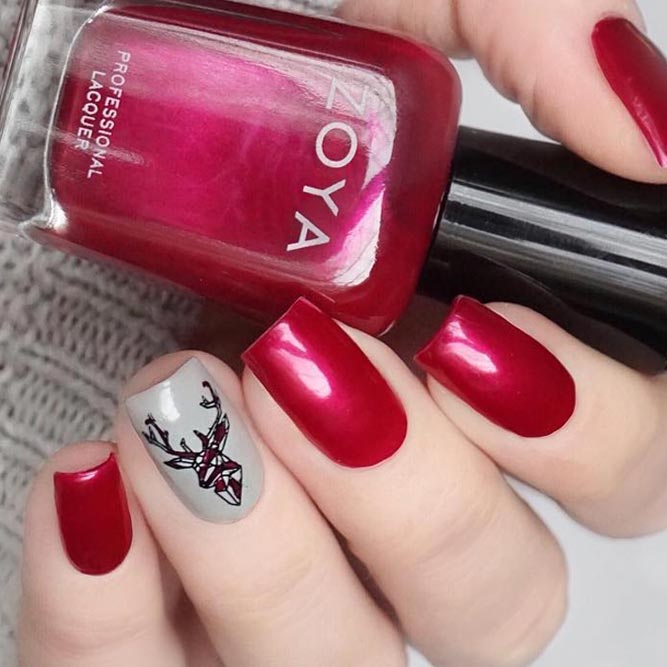 Source:
vlada_gerra via Instagram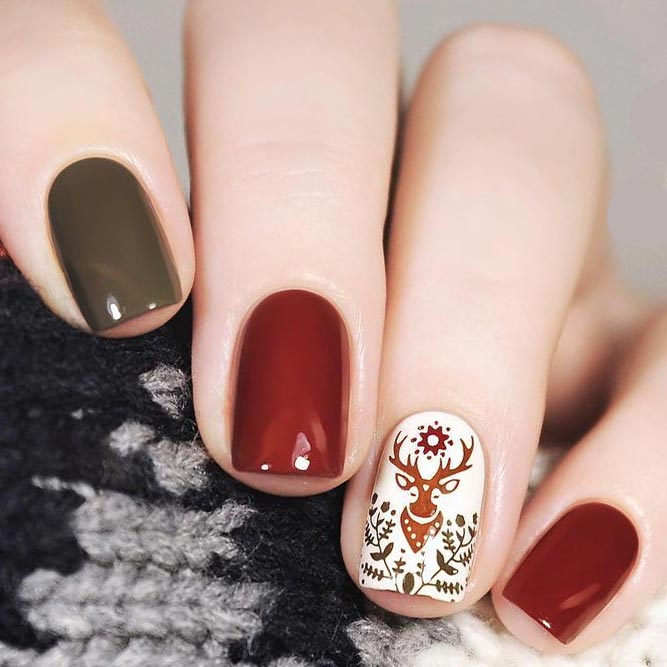 Source:
borsch_nails via Instagram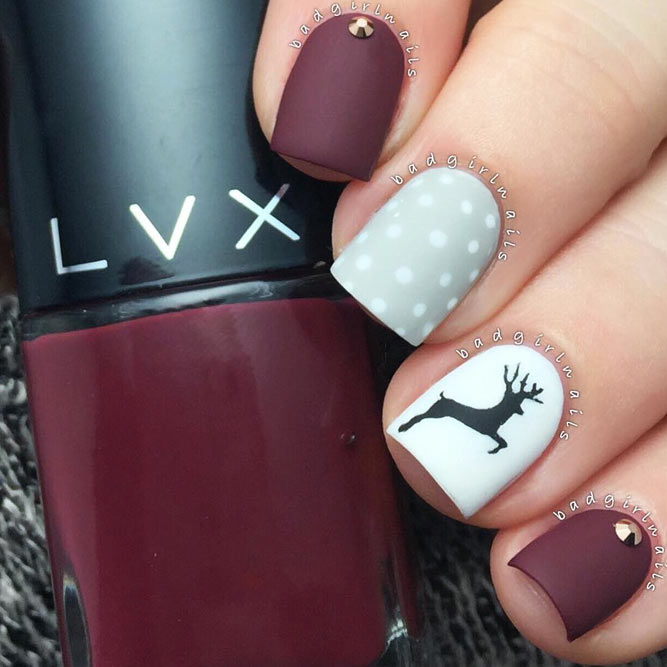 Source:
badgirlnails via Instagram
Season Nails with Sweet Snowflakes
Easy winter nail designs with snowflakes are what you need to look festive and stylish. In case sole snowflake pattern is not enough, you can always combine it with trendy ombre and upgrade it with elegant rhinestone patterns or, go even further, and opt for gold sparkly designs.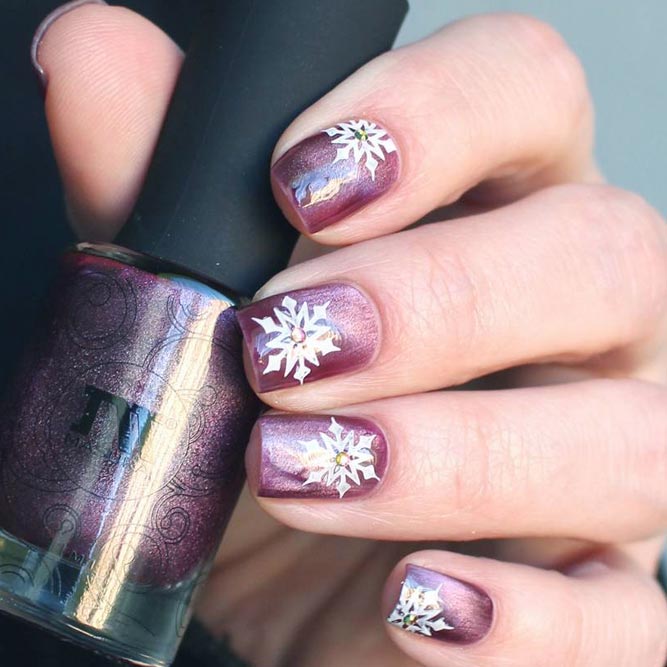 Source:
marymonkett via Instagram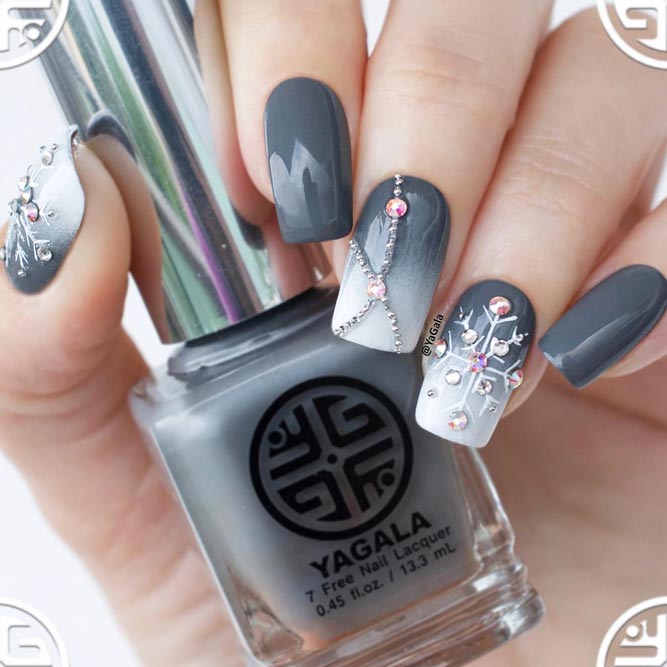 Source:
yagala via Instagram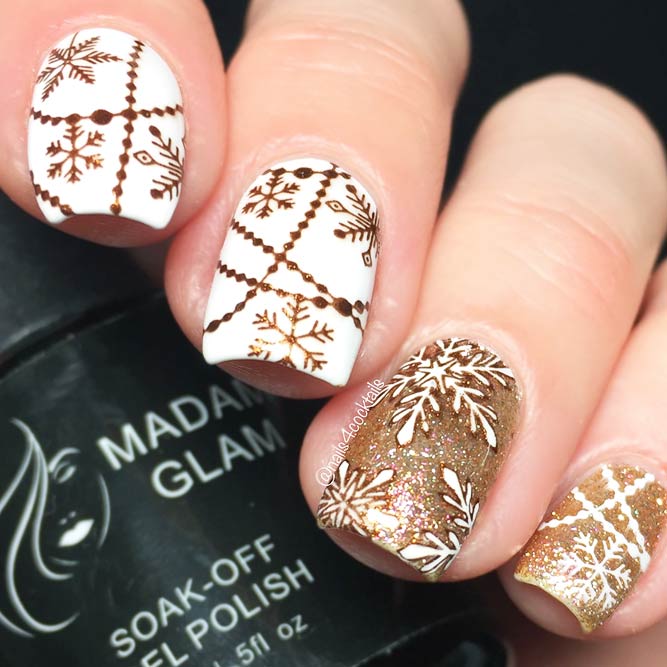 Source:
nails4cocktails via Instagram
Warm Plaided Season Nails
When you look through winter nails art images, you may notice that there are lots of plaited art ideas. The thing is that plaited nail art is not only trendy and festive but is super universal and can suit any outfit or occasion!
Source:
tatyana_bugry via Instagram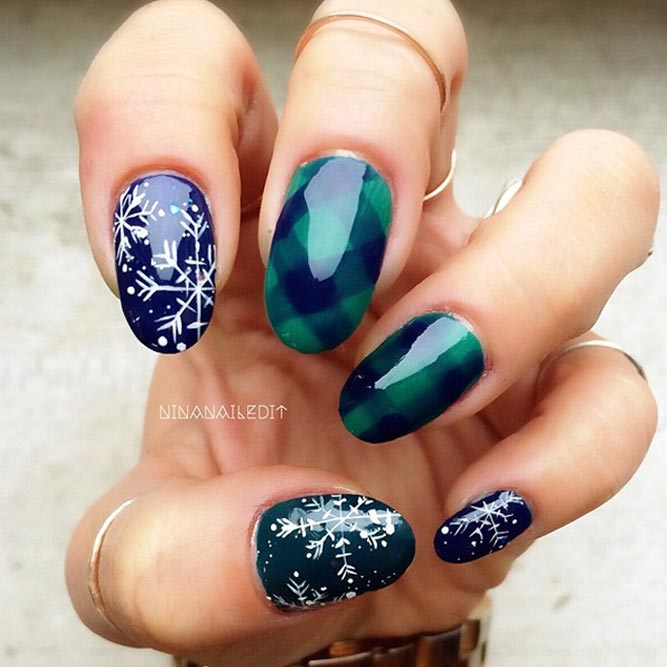 Source:
ninanailedit via Instagram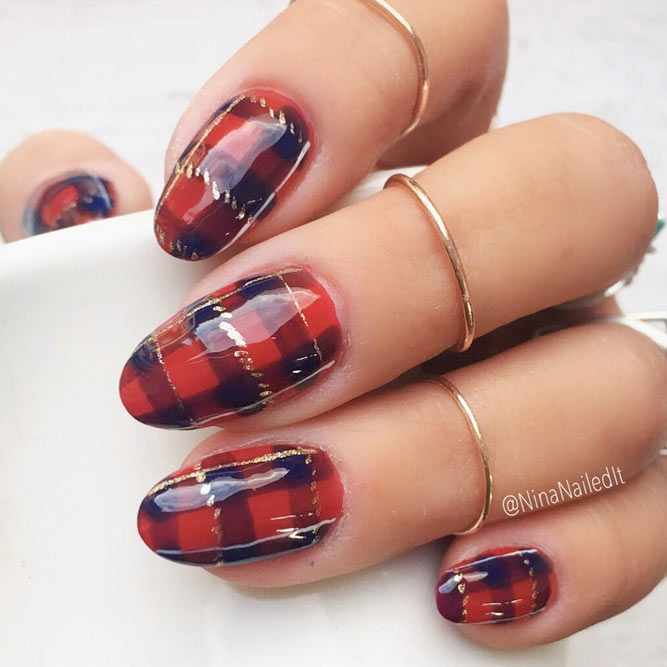 Source:
ninanailedit via Instagram
Exquisite Sparkly Accent to Suit Any Season
Dark winter nails are not dull or boring, quite on the contrary. Dark shades play really well with glitter, and glitter is something that winter spirit begs for. Look at this manicure: aubergine and gold mix is more than classy; it is charming and elegant.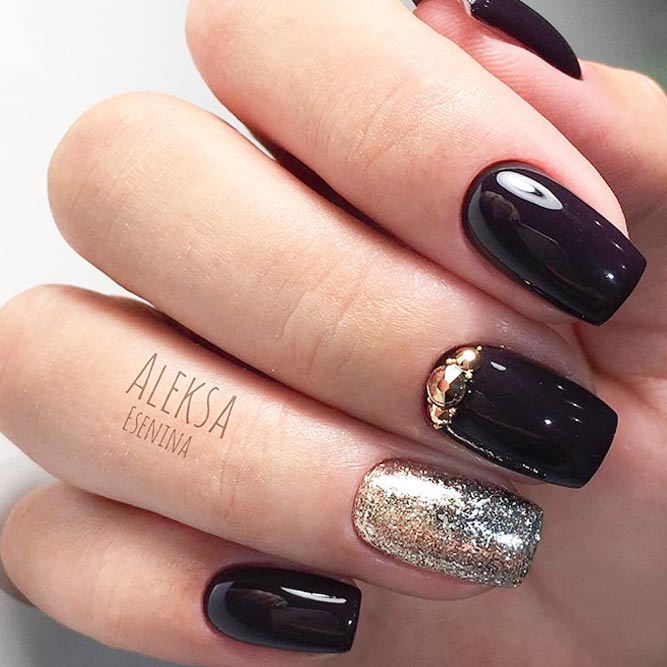 Source:
aleksa.nail.art via Instagram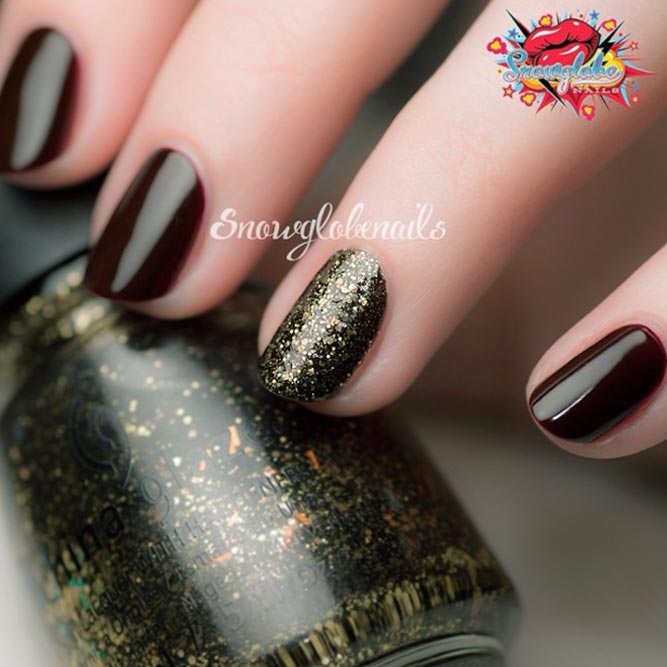 Source:
snowglobenails via Instagram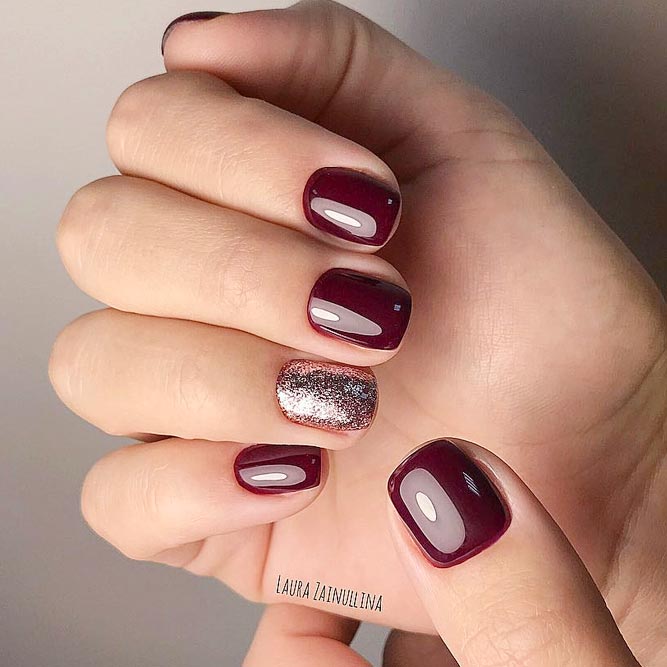 Source:
laura_nails_studio via Instagram
Summer Nails with Charming Floral Patterns
Summer nails are all about flowers and bright colors. Be it a cute pink floral summer nail design or bright abstract nail art – it is all possible and even required by the sunny and warm season. Do not be afraid of experimentation!
Source:
yagala via Instagram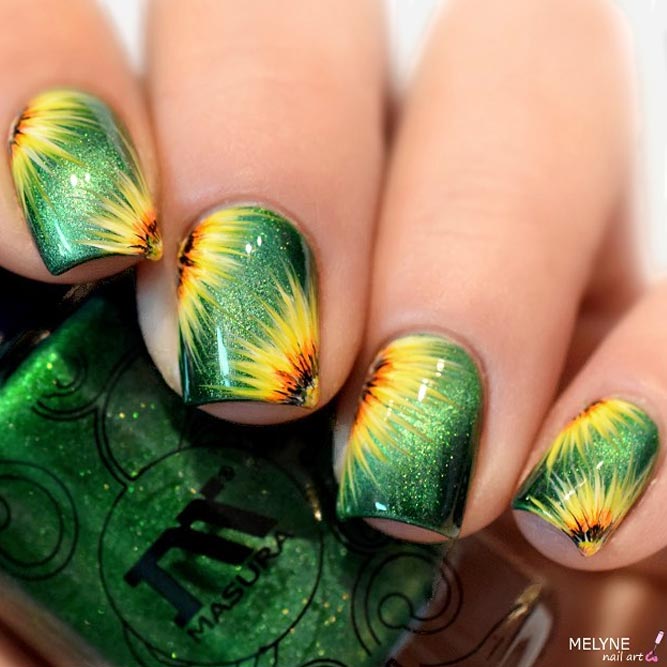 Source:
melynenailart via Instagram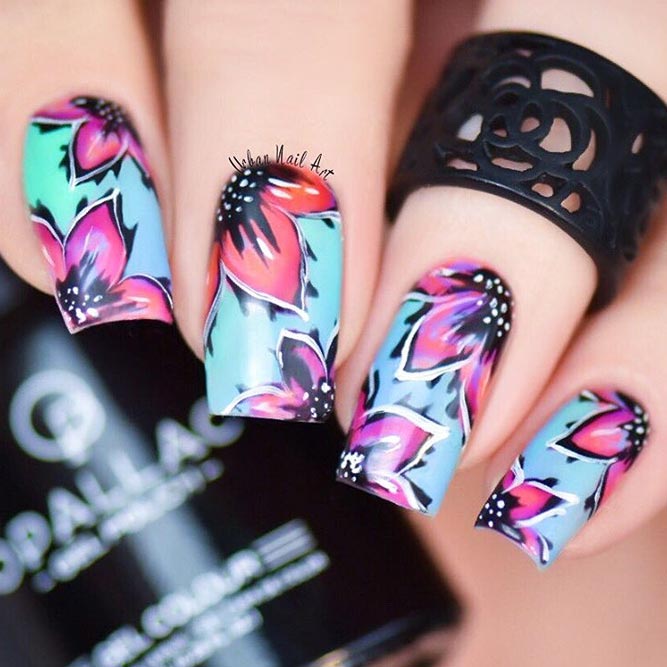 Source:
urbannailart via Instagram
Delicious Ice Cream Summer Nails
Lovers of ice-cream can take it to the next level with any of this ideas. You can easily introduce ice-cream themes into your summer nails manicure without the slightest fear of being misunderstood!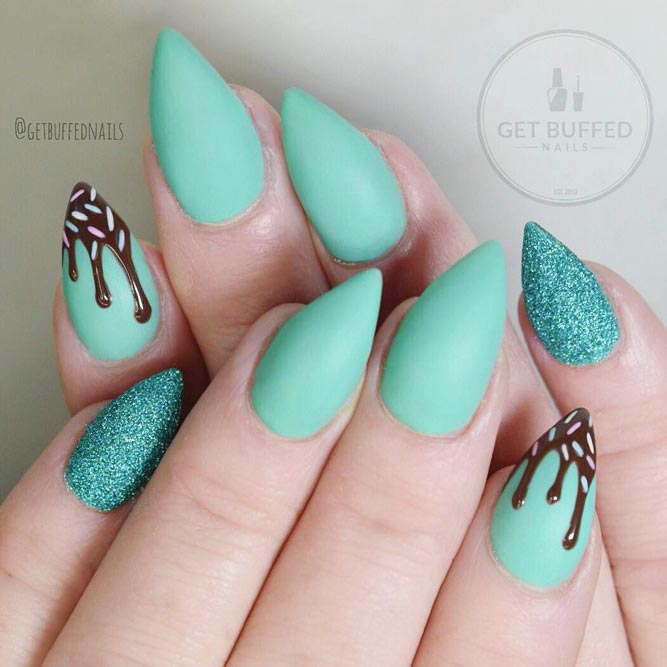 Source:
getbuffednails via Instagram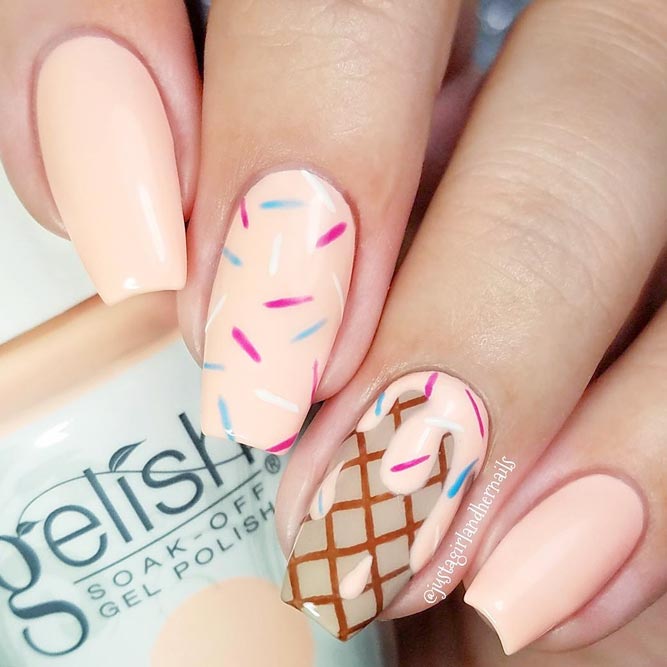 Source:
justagirlandhernails via Instagram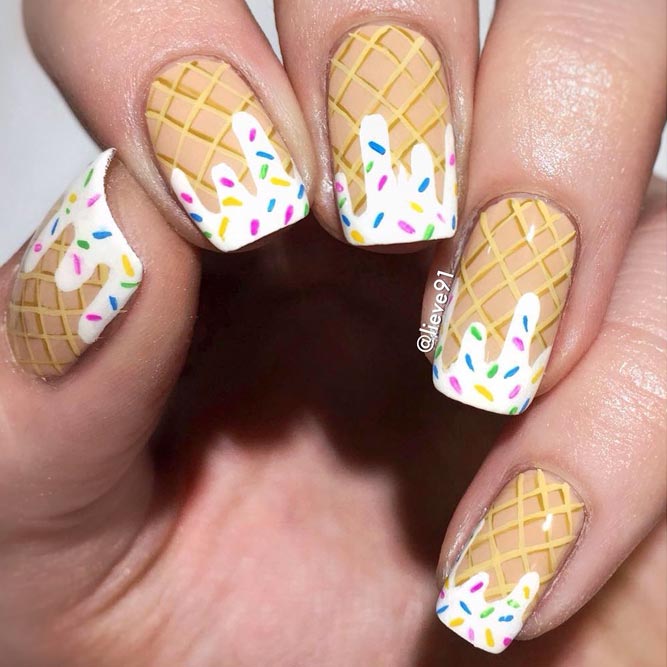 Source:
lieve91 via Instagram
In case you like these nail designs, do not forget to share them and come back anytime you need a fresh and stylish idea for your next mani.
Main photo by Marymonkett